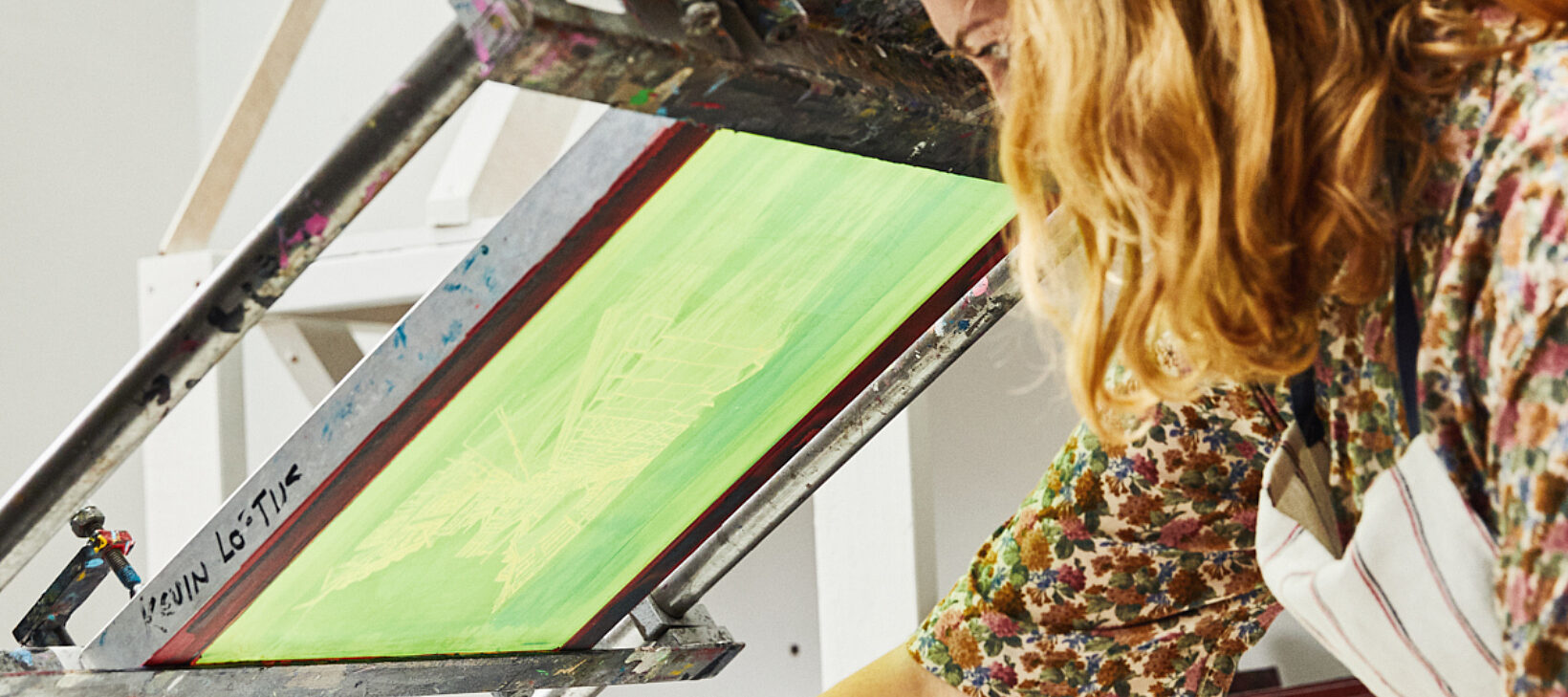 Date
Sat 29 July 2023
Time
11:00am - 5:00pm
Location
Bluecoat Print Studios
Introduction to Screen Printing
Learn the basics of UV screen-printing, a popular & versatile printing process that can be used on fabric & paper.
During this one day course you will learn the basics of screen printing, including learning about the materials used and processes involved in creating a UV exposed screen. After preparing and exposing your own screen, you'll get time to draw your own image to print, or you can bring a *suitable image with you. You'll finish the workshop by using our screen-beds to ink and print your 2 colour designs onto paper in a small edition that you can take home with you.
The course runs for one day (11:00am - 5:00) with a break for lunch.
All materials you will use are included in the cost of the course, but you are welcome to bring along your own if you choose. Our studios are environmentally friendly where possible and use greener methods of screen printing, such as water-based acrylic inks. Completing this course will act as an Induction. After becoming a Bluecoat Artist Member you will be able to book into our Screen Printing Studio should you wish to.
(Attendees must be 18+)
Time
11:00am - 5:00pm
Date
Sat 29 July 2023
Location
Bluecoat Print Studios