Coming soon...
Thu 27 Oct, 7:30pm

Booking soon

It begins in darkness is a dance full of ghosts.
In this stark, stripped back performance, five dancers move through mysterious and experimental rites of passage, channelling past, present and future tensions through their bodies and voices. As if to exorcise the haunted house of history, the dancers whisper, jump, wrestle, shiver, wail and laugh, filling the space with horrors, both real and imagined.
It begins in darkness is an environment for processing the fear, anger and confusion which arise from the histories of slavery and colonialism that haunt the present.
About It begins in darkness
Seke has been researching the connections between horror, haunting and the histories of slavery and colonialism since 2019.
The research has included the writing of a long piece of text, a rehearsal period on Zoom, and a residency at a stately home, alongside work in the studio. This is Seke's first independently created group piece since 2015, following recent works "Black Holes", an Afrofuturist duet with Alexandrina Hemsley, "Plastic Soul", part rock show, part dance solo, and "Detective Work", a duet with Stephanie McMann about mystery and figuring things out. He has also recently made a new work with Candoco Dance Company.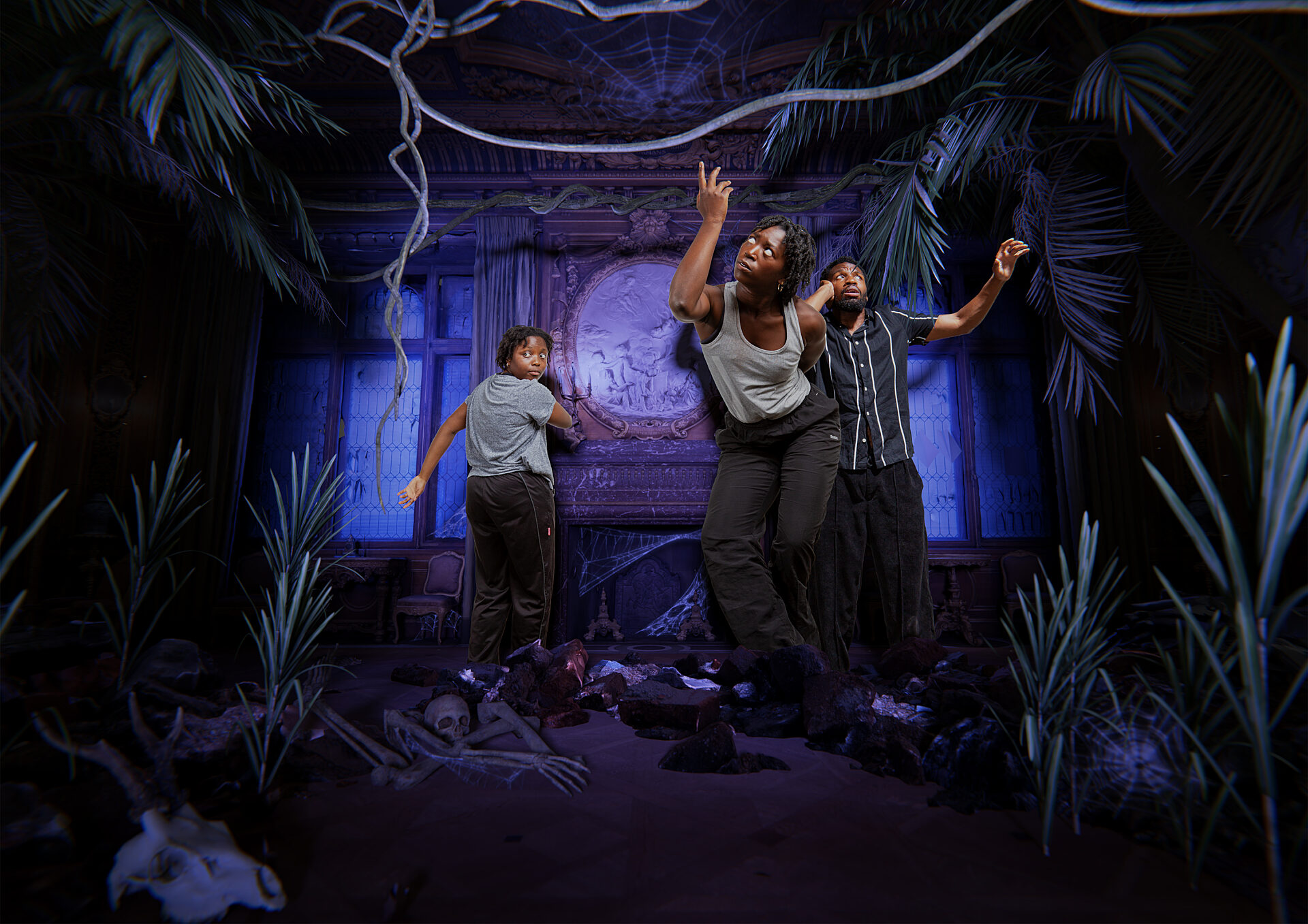 Credits
Dancers: Rhys Dennis, Adrienne Ming, Mayowa Ogunnaike, Rose Sall Sao and Natifah White

Conceived and directed by: Seke Chimutengwende
Choreography and text: Seke Chimutengwende with the dancers
Creative input from Alethia Antonia
Dramaturgy: Charlie Ashwell
Lighting design: Marty Langthorne
Costume design: Annie Pender
Composer: Aisha Orazbayeva
Sound technician: Michael Picknett
Producer: Eve Veglio-Hüner
Production manager: Sorcha Stott-Strzala

Supporters
Arts Council England Project Grants, The Place, Dance4, Attenborough Centre for the Creative Arts, Impermanence, Bluecoat, University of Roehampton, Sadler's Wells and Chats Palace
Initial support from Wainsgate Dances, Battersea Arts Centre and Newstead Abbey/ Dancing Museums