Today, we have emphatically welcomed news from the Arts Council of a 3 year funding commitment. The funding renews the Bluecoat's place in the Arts Council's National Portfolio, effective from March 2023.
Mary Cloake, CEO of the Bluecoat, said "This vote of confidence in the work and ethos of the Bluecoat is so very welcome, particularly at a time of national economic challenge. The Bluecoat has pioneered an approach of excellence and diversity in artistic development and cultural programming whilst significantly increasing access to creativity and culture for participants, audiences and artists from under-represented groups."
Chair of the Bluecoat, Peter Mearns, said "The Arts Council's 3 year commitment to the Bluecoat ensures we can continue to be a beacon for the arts, to champion accessibility and inclusivity, and to deliver a fantastic programme of work, breaking new ground, inspiring curiosity, and unlocking creativity."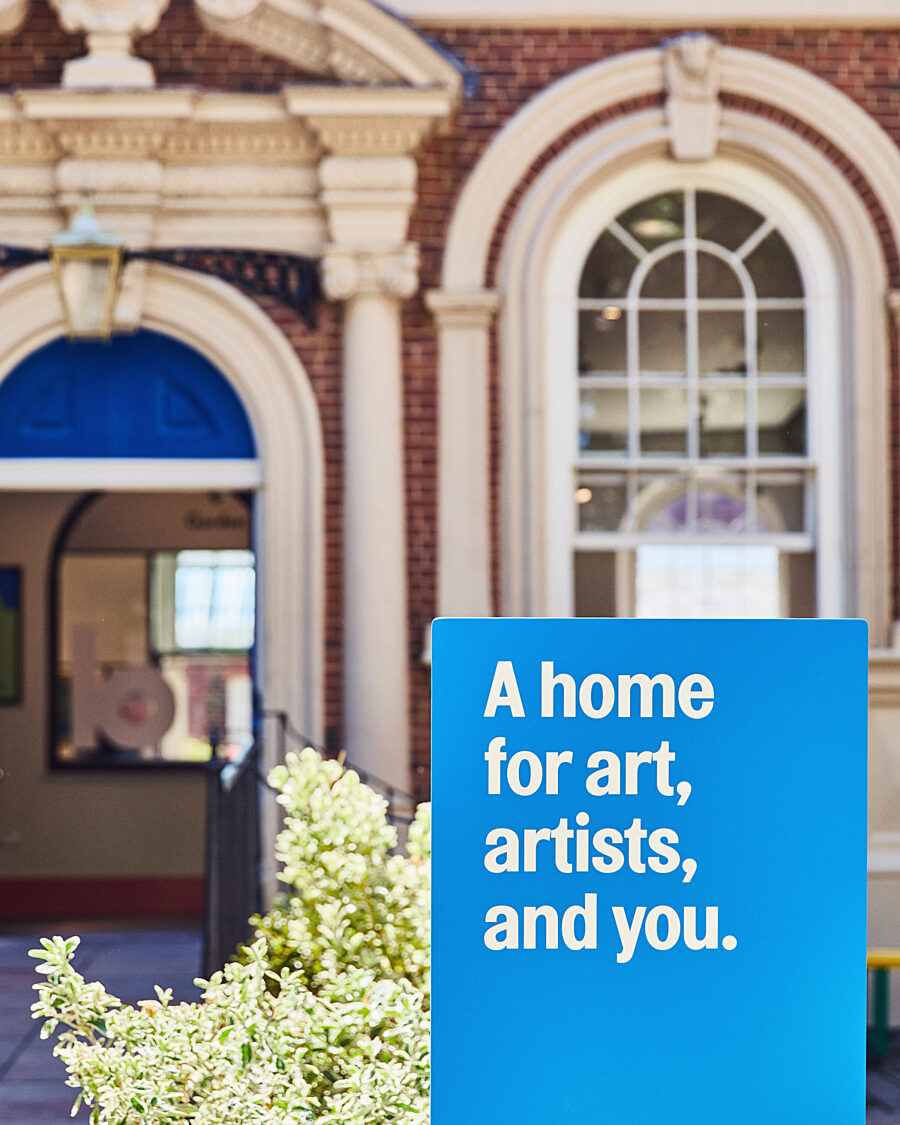 Images by Sophie Traynor.
With funding in place, we have today announced a three year programme of work, which will launch in March 2023.
It features:
A new approach to our galleries that offers audiences new ways to experience the work of artists. This new approach will be based around themed seasons dealing with ideas such as Togetherness, Artistic Process, and Exchange.
High quality creative programmes for children 0-11 and their families, on and offsite, including targeted subsidised elements for children from low-income backgrounds, driving new audiences for regular self-guided and artist-led public activities.
The Bluecoat team will provide creative opportunities for communities across the region to help them develop their own cultural experiences. Communities will be empowered to engage in codelivery of artist-led models and adapt these models to better align them with local priorities in order to maximise impact.
There will be meaningful creative participation programmes for adults, including targeted strands for learning disabled people, those living with dementia and diverse young adults and a public programme providing initial and in-depth access to creative processes.
Bluecoat will drive a new artist-led vibrancy movement in the city centre, working with cultural, community and commercial partners to transform and green outdoor spaces through large scale commissioning projects and maximise return on our heritage asset.
Revealing the planned programme, which will launch in March, Mary Cloake said "The work will bring art into communities, it will bring people together at the Bluecoat, and it will invest in artists. We have so many ambitions to grow the impact of the Bluecoat, and the Arts Council funding ensures we have a strong foundation for that. However, as a charity we rely on donations, legacies, grants from trusts and foundations, and the support of Liverpool's business community, so we'll be working hard to increase the funds coming into the Bluecoat to ensure we can deliver our amazing plans.