The popular Print Studio at the Bluecoat is a vibrant creative space at the heart of our building.
Housed in two studios, the Studio offer courses and workshops to anyone interested in exploring the creative possibilities of print, from absolute beginners to practising artists.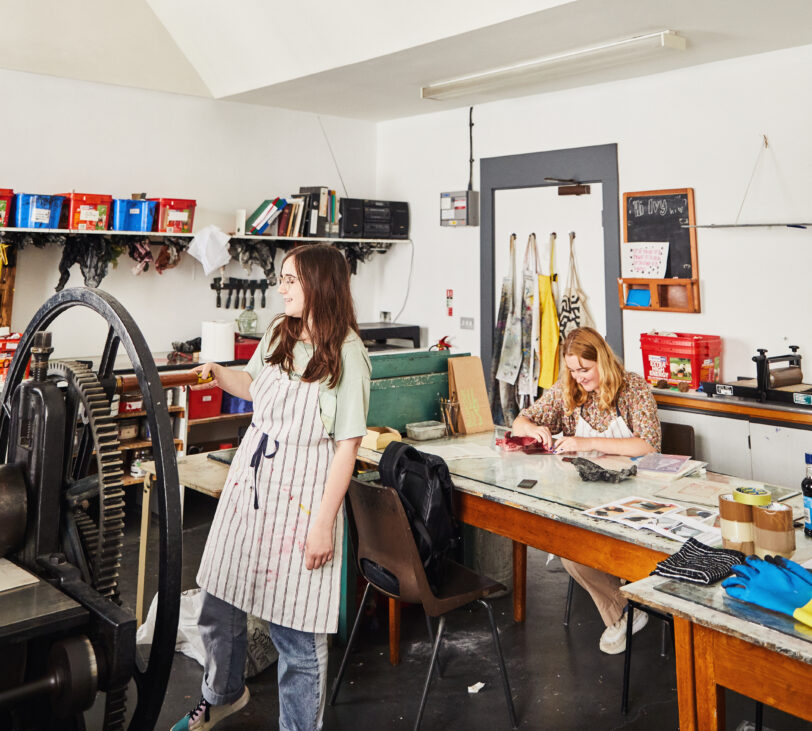 Artist Membership
If you are an aspiring or active printmaker who would like to be part of a local printmaking community, consider becoming a Bluecoat Artist.
Your membership allows you to be at the heart of our creative community, book our Intaglio and Screenprinting Studios for personal use, and offers some other incredible perks.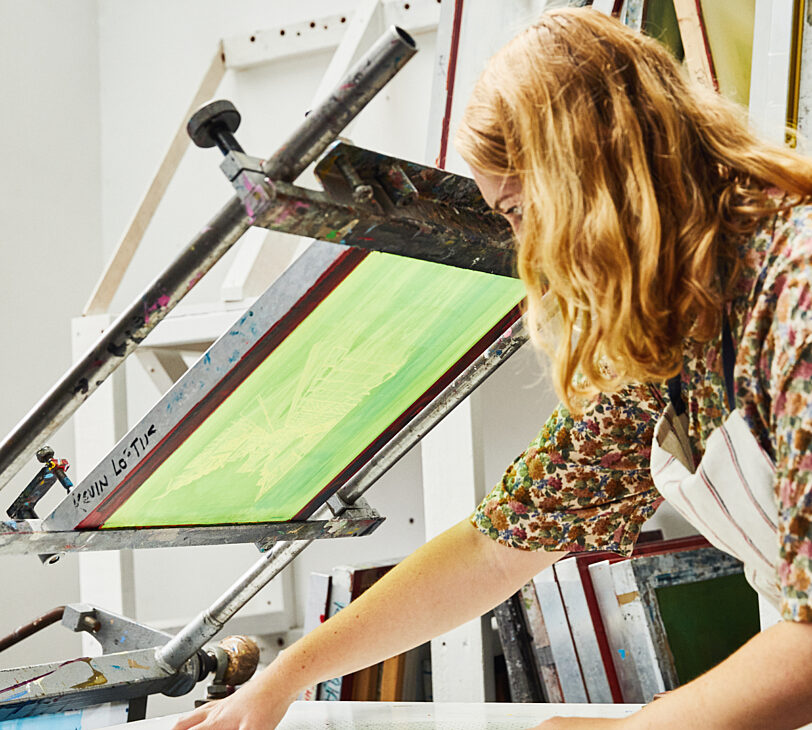 Student Artist Membership
Have you caught the printing bug and want to continue practicing printmaking outside of your university term time? Our new student artist membership gives you access to our print studios, plus a load of other perks at a discounted price.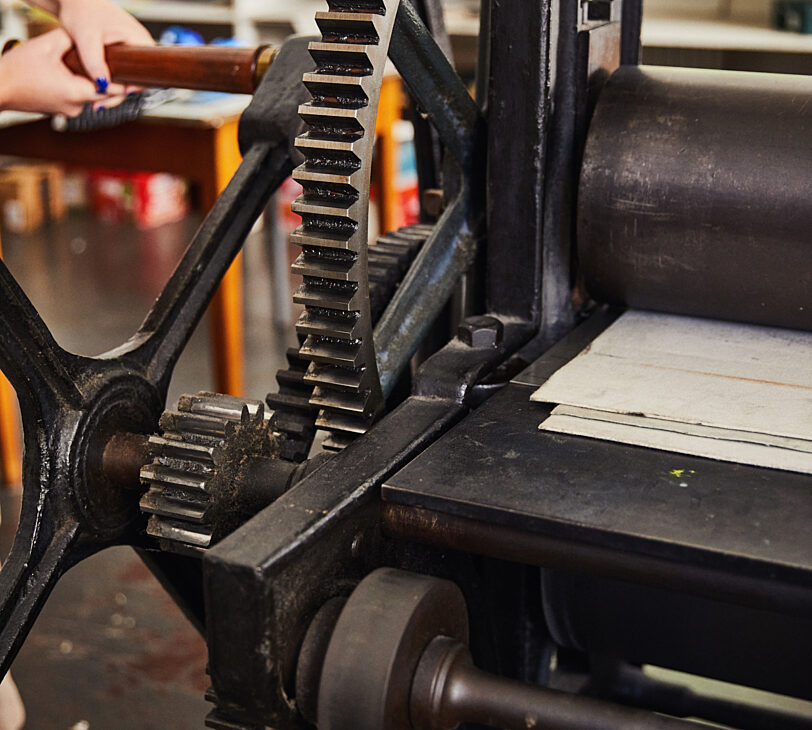 The history of the Bluecoat Print Studio
There has been a printmaking facility at the Bluecoat since the late 1960s, initially concentrating on the process of etching but now encompassing a broader range of techniques.
Hiring the space
Get in touch to find out how you can use the space as part of your creative practice.