We were thrilled to open our beloved Bluecoat Print Studios earlier this year, and launch a new membership for creatives - the Bluecoat Artist Membership.
If you are an aspiring or active printmaker who would like to be part of a local printmaking community consider becoming a Bluecoat Artist. Your membership allows you to be at the heart of our creative community, book our Intaglio and Screenprinting Studios for personal use, and offers some other incredible perks.

The Studios are currently open for hire on Tuesdays, Wednesdays and Thursdays, 9:00am - 5:00pm.
With your Membership, you will...
Be able to hire our Intaglio and Screenprinting Studios
Have a stall at the annual Bluecoat Artist Member's Print Fair
Receive monthly newsletters from our Print Studio Manager Ivy that includes updates on our Print Studio and a list of local opportunities for artists
Receive 10% off Bluecoat print workshops and courses
Receive 10% off at Cass Art, next door to Bluecoat where you'll be able to purchase supplies for your practice
How to become a member
Download the below form and return a completed copy to printstudio@thebluecoat.org.uk. Alternatively, stop by the Bluecoat Information Desk to fill out a physical copy of the form.

Membership costs £50 per year.

Our Facilities
Our Print Studios are available to hire for Bluecoat Artist members only. You can hire our Intaglio or Screenprint studios, morning or afternoon, for £20 per 4 hour session. They are open Tuesdays, Wednesdays and Thursdays.
We also offer screen hire for £10 per month and storage hire for £36 a year if you are a regular user and would like to leave your materials at the studios.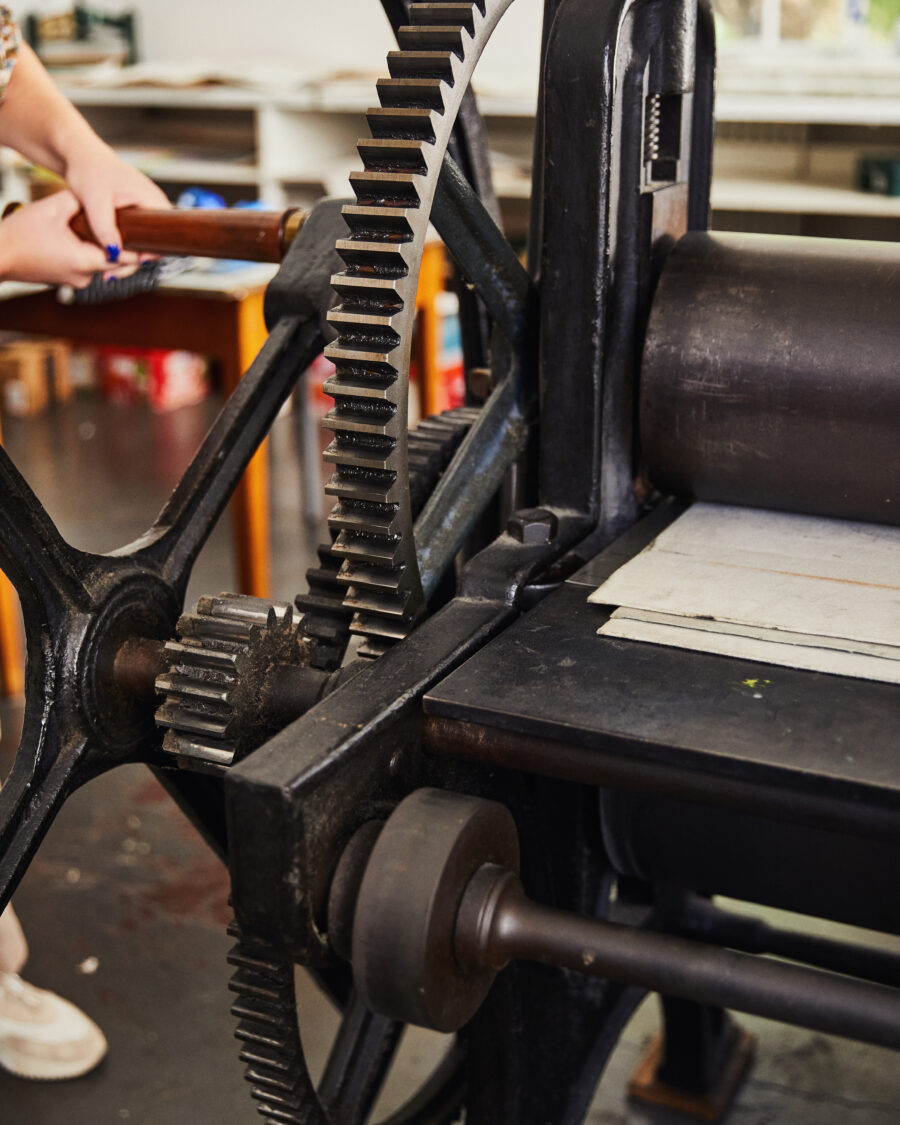 ...and our 100 year old etching press.