Visitors of all ages have been loving our new sensory room, with luscious colours, calming sounds, soothing scents and soft surfaces. Designed by artist Gregory Herbert, the room in our exhibition Are You Messin'? is the perfect place to relax.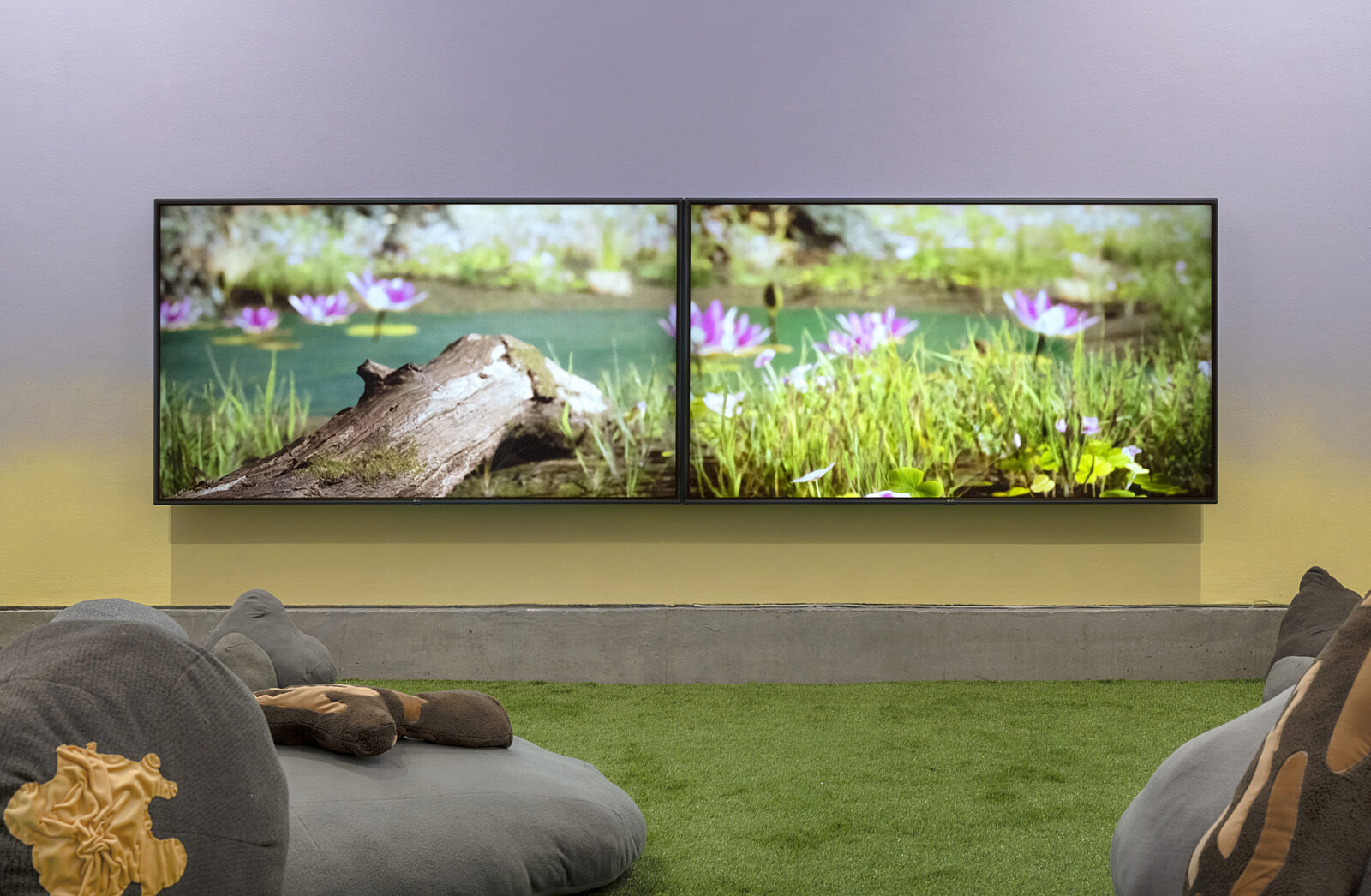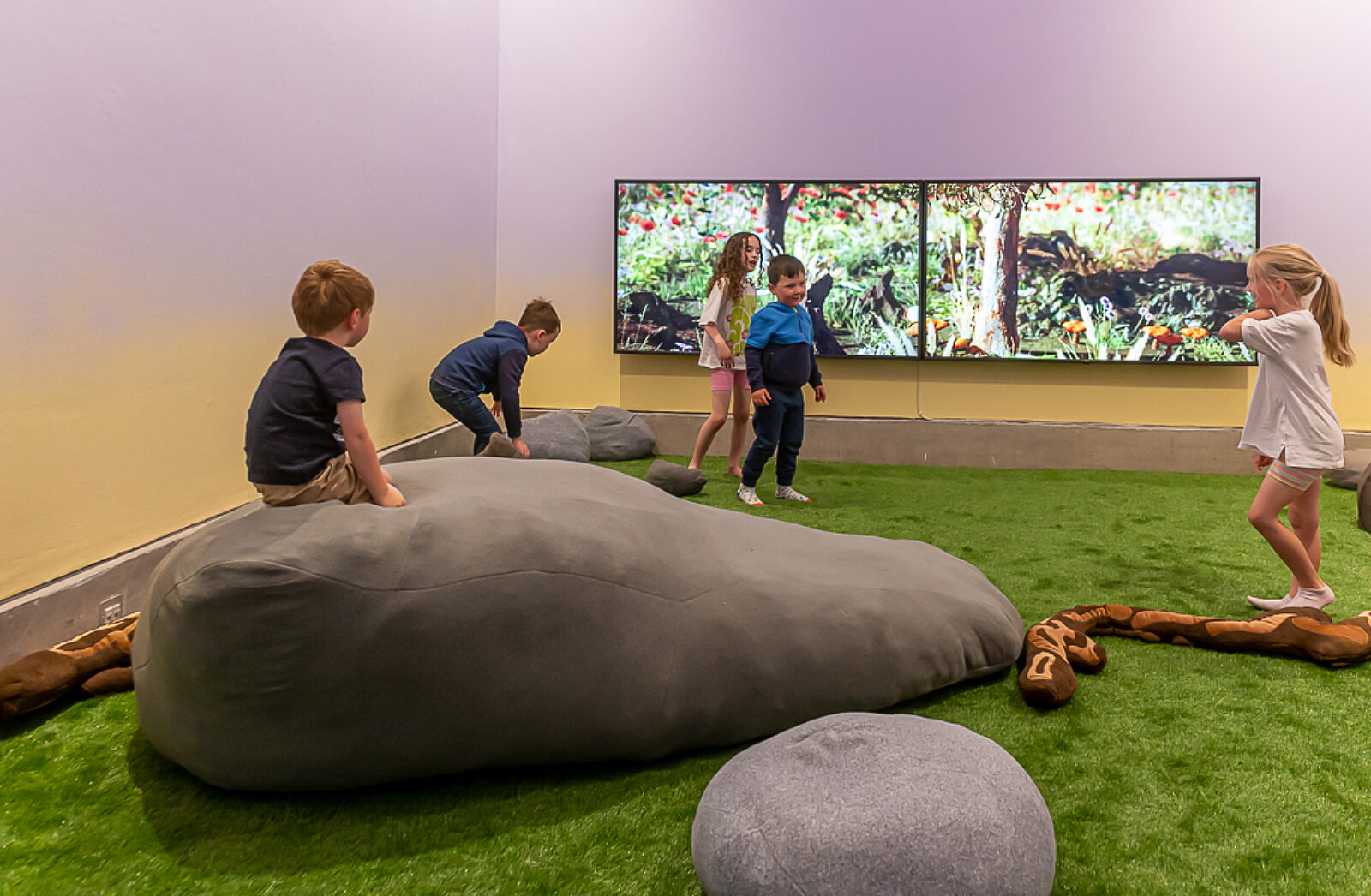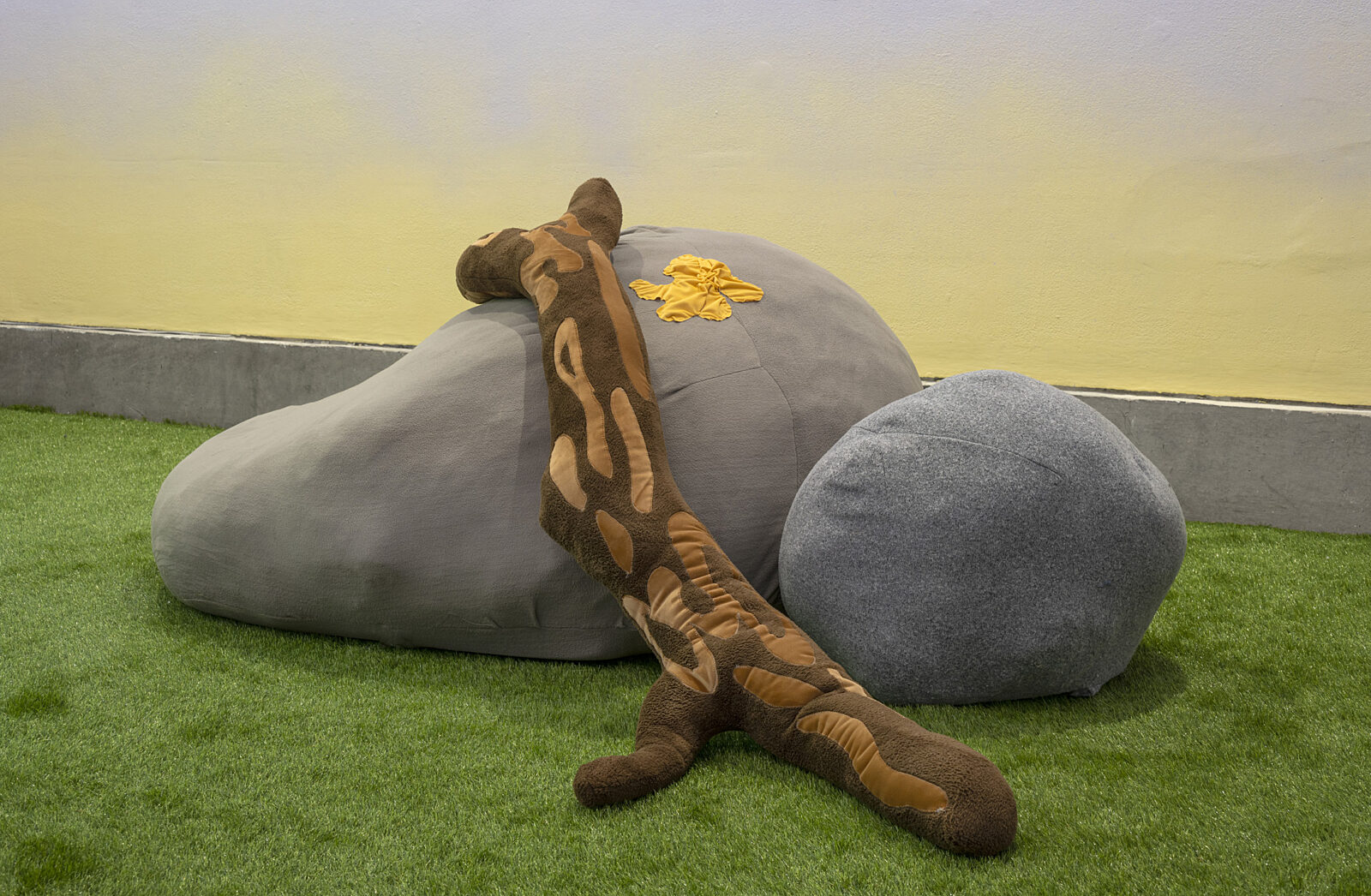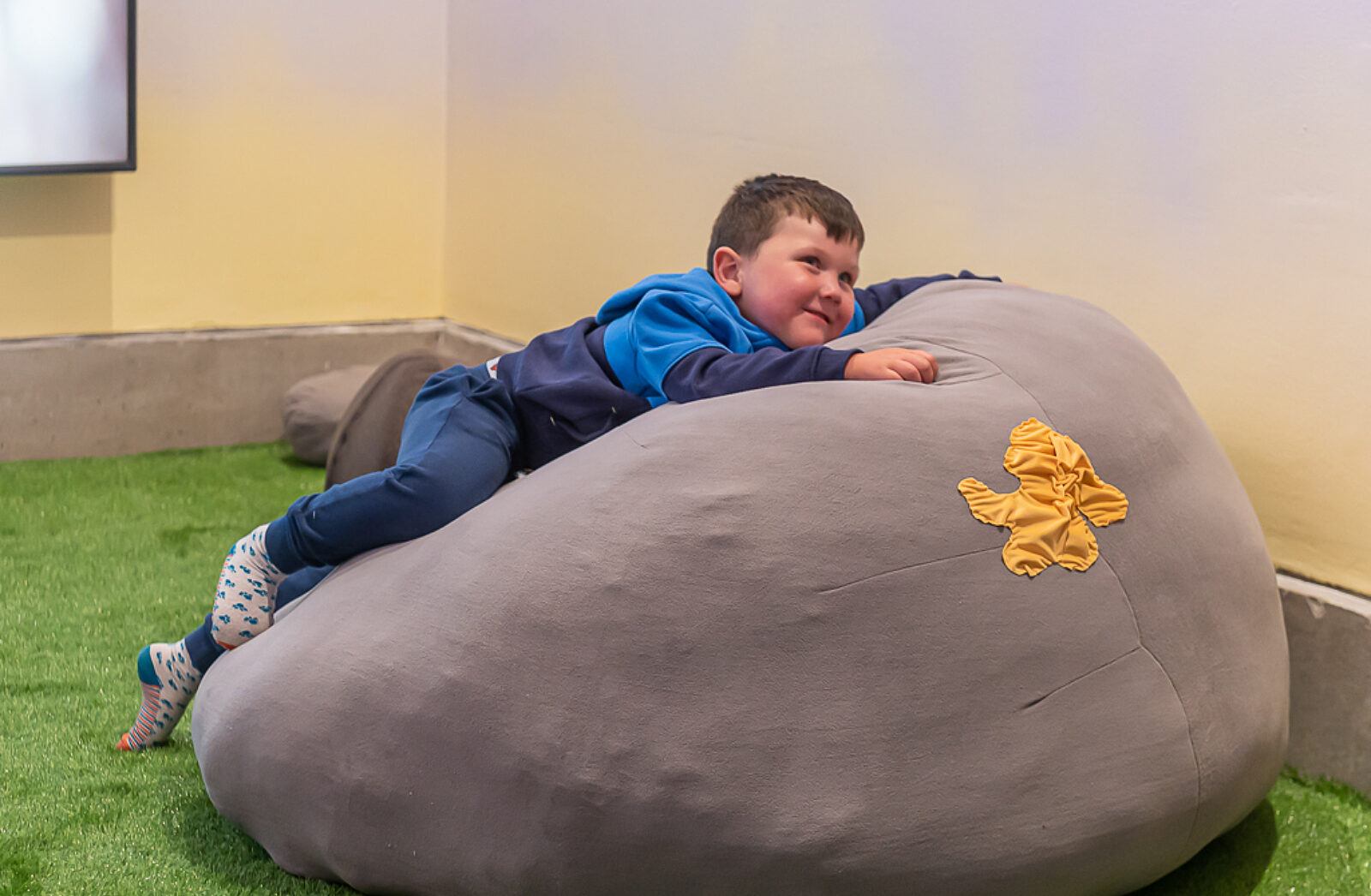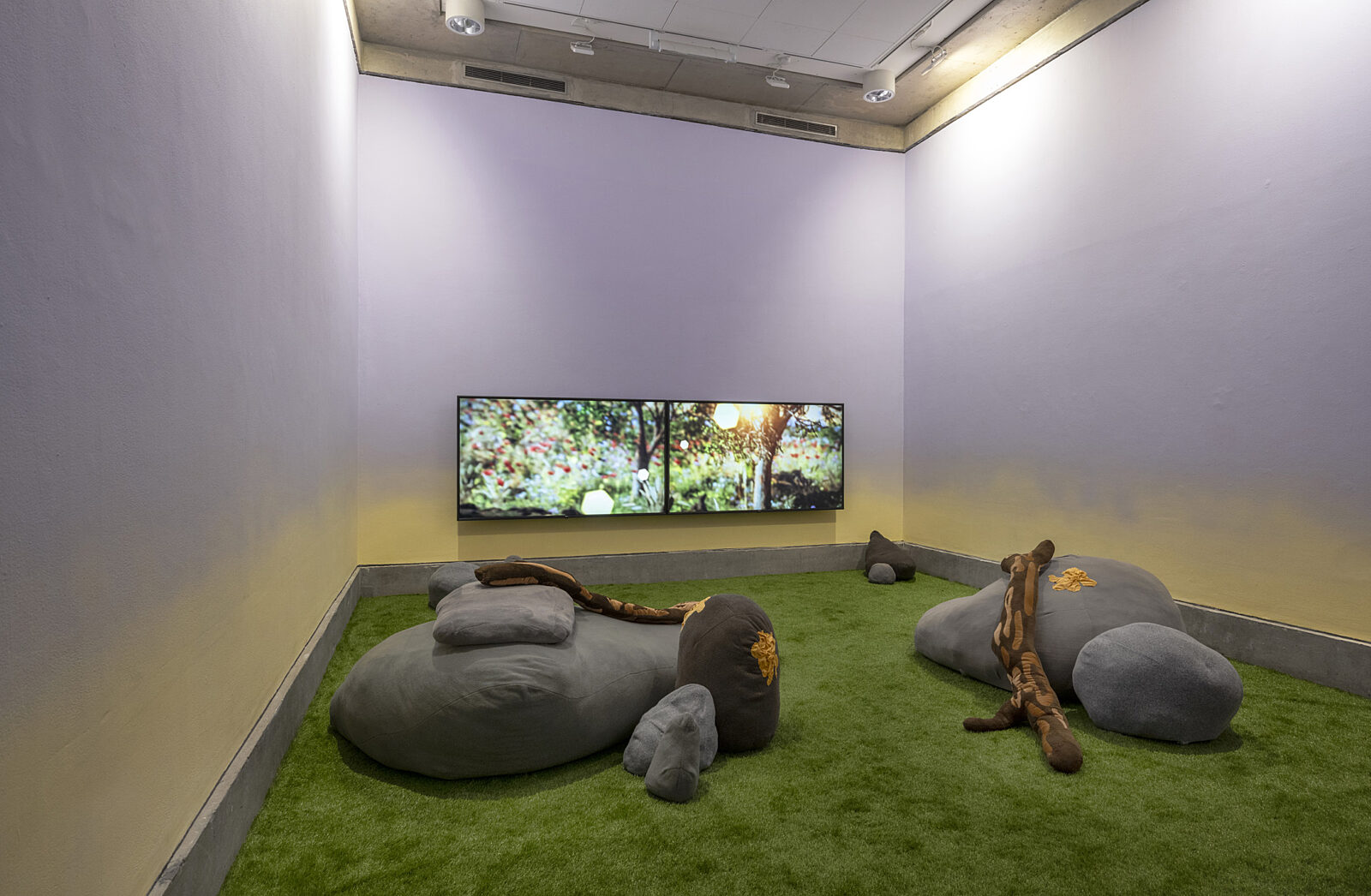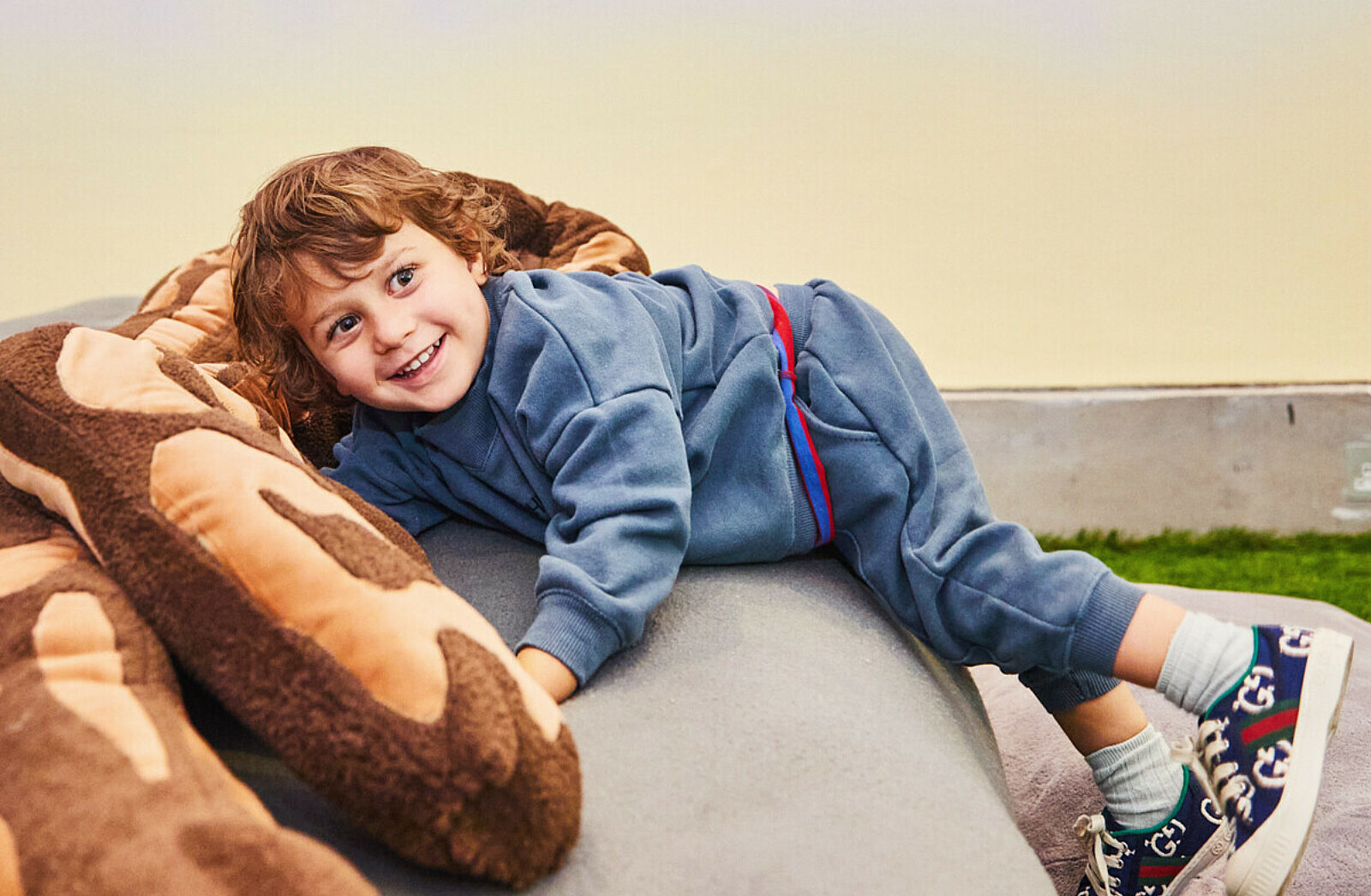 Gregory worked with our Out of the Blue after school art clubs, in four schools across Liverpool (in Anfield, Norris Green, and Picton) for nine weeks. Children were involved in every aspect of designing the room, from the purple and yellow gradient walls, the cushions shaped like rocks and branches, the astroturf floor scented with lavender and the animations and soundscape.
The room is designed to be interacted with: visitors are encouraged to sit on the bean bags, handle the objects and watch the film.

Collaboration is key in Gregory's approach, involving both participants and other artists and practitioners. His practice explores the vast entanglement of interactions that organisms and non-human entities have with their environments. Previously he's explored the movements of fungi, slugs, frogs, octopuses, sea anemones, gut flora and lichen. He's also incorporated food preparation, planting and gardening into his work, as well as plants and ceramics in his installations.

Working across animation, film, sound and sculpture, Gregory's work presents vivid, luminous and complex representations of living organisms and environments.
Visit the Bluecoat and experience the sensory room in person, open Tue-Sun, 11am-5pm. Free entry.