The three artists were chosen to create site-specific artworks which now feature prominently in our newly renovated Hub.
They were selected through a steering group including artist advisor Frances Disley and Bluecoat's Senior Curator Adam Lewis-Smythe.

Inside the Hub - Watch our film to hear from some of the artists involved and get a closer look at the work.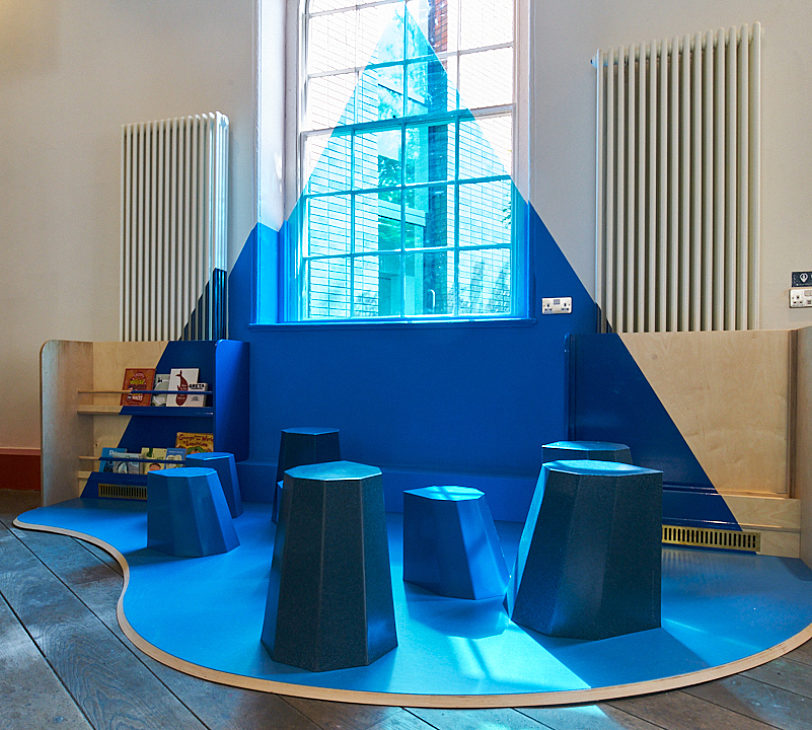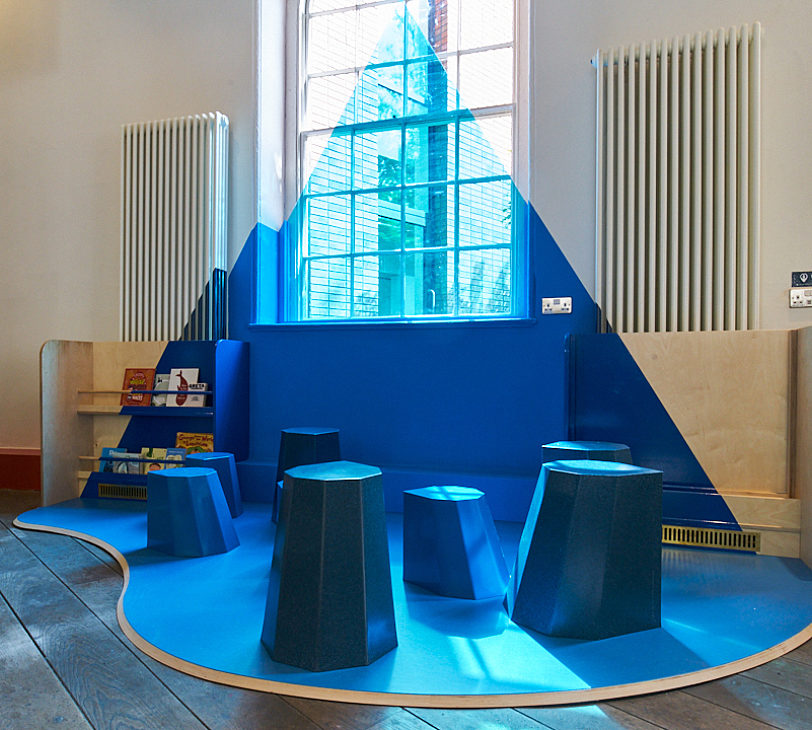 Harold Offeh
Harold Offeh has created a space for children and families using shades of blue, including a blue filter across the window with shelves of children's books and activity boards to occupy the kids.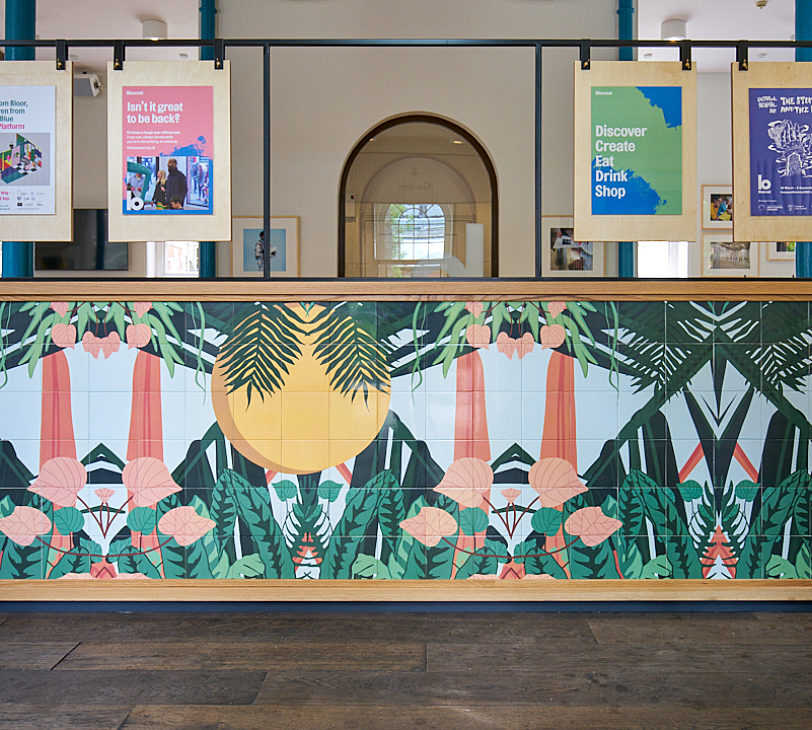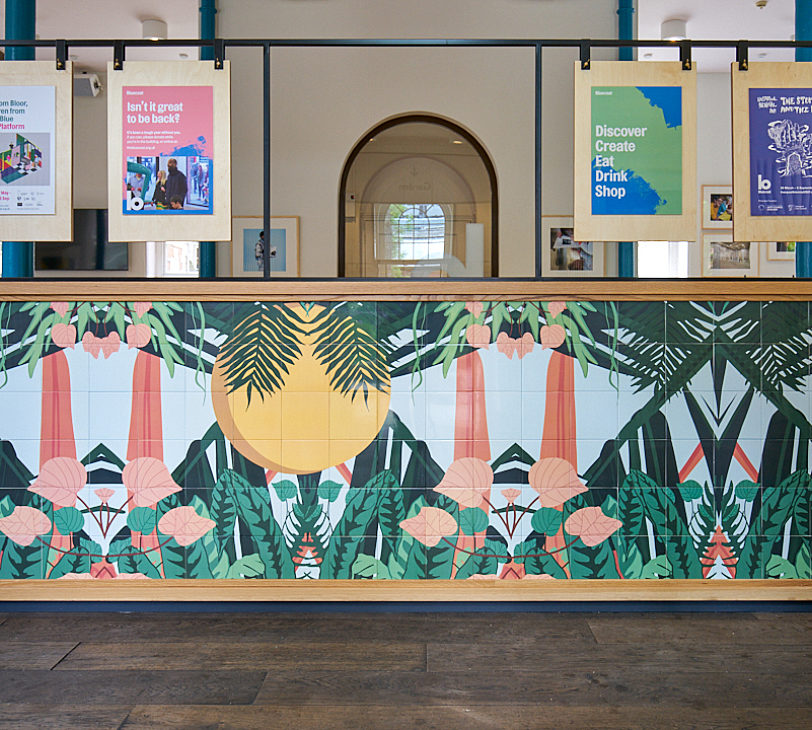 Sumuyya Khader
Sumuyya Khader's stunning work greets you as you enter from the garden and is taken from illustrations Khader made of rejuvenating plant life, drawing a link between our entrance and garden outside.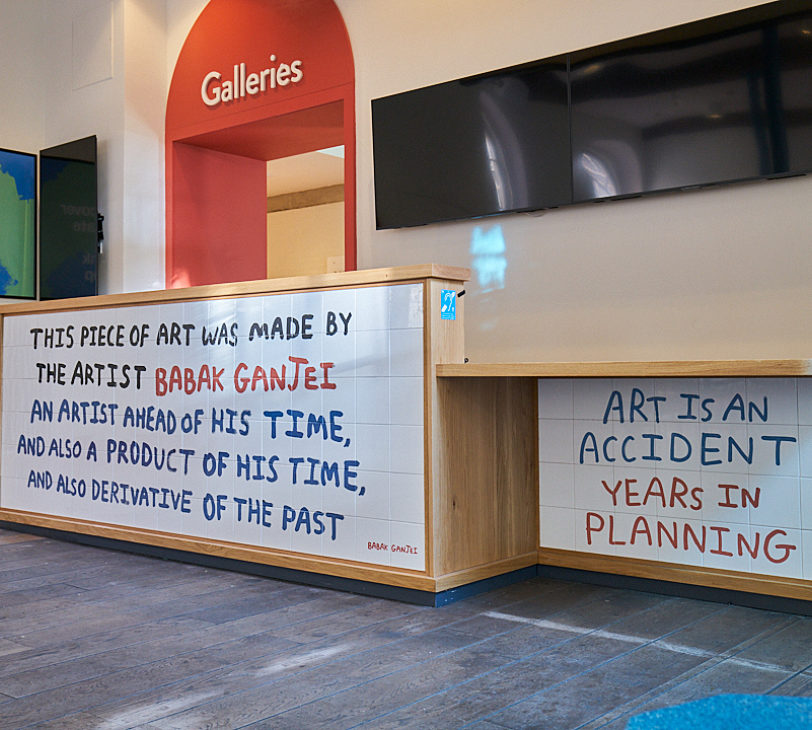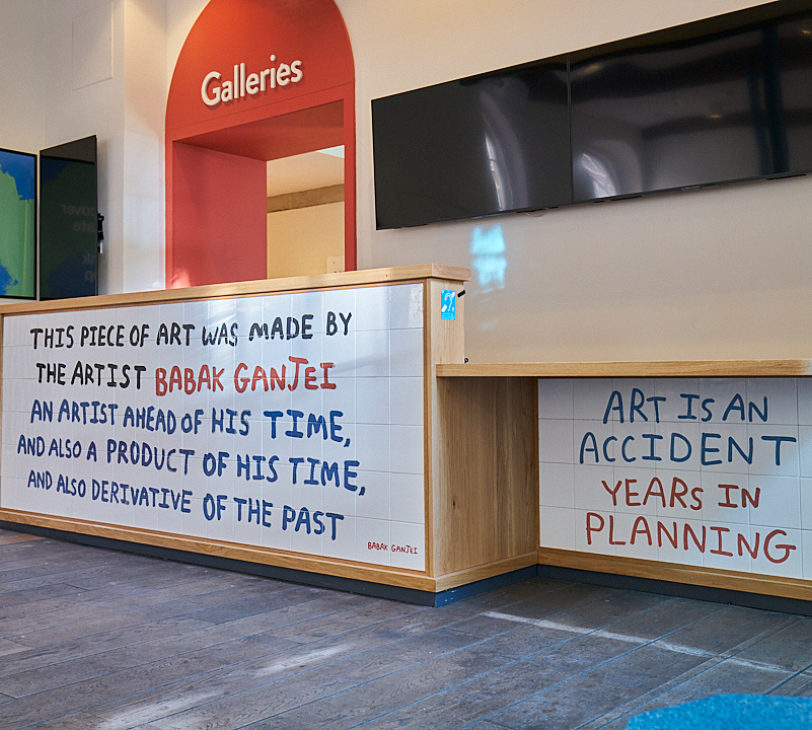 Babek Ganjei
Wrapped around our Tickets & Information desk is work by Babak Ganjei. Ganjei uses humour in his work to reflect on absurdity in his everyday life and in the art world.
In addition to the artists' commissions there is also a display in the Hub telling you about some of the activities happening around the building, that you usually wouldn't see. This exhibition reveals the work we do in our participation projects, artists we work with and behind the scenes initiatives.

As soon as you step through our front doors you'll be surrounded by contemporary art, and we hope you love it as much as we do.
The scheme for the Grade I building has been developed by Architectural Emporium, a Liverpool based practice, in partnership with the Bluecoat team.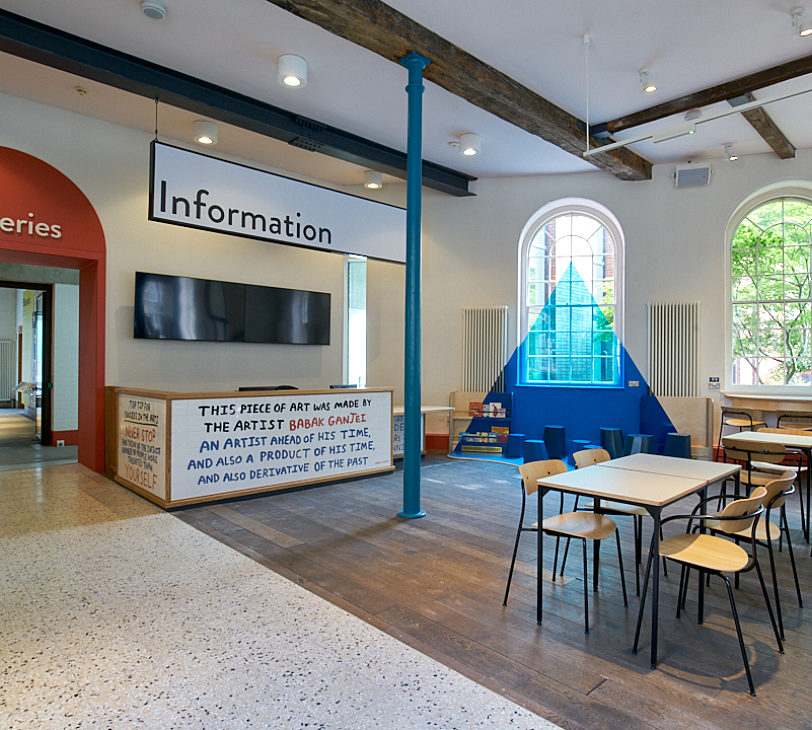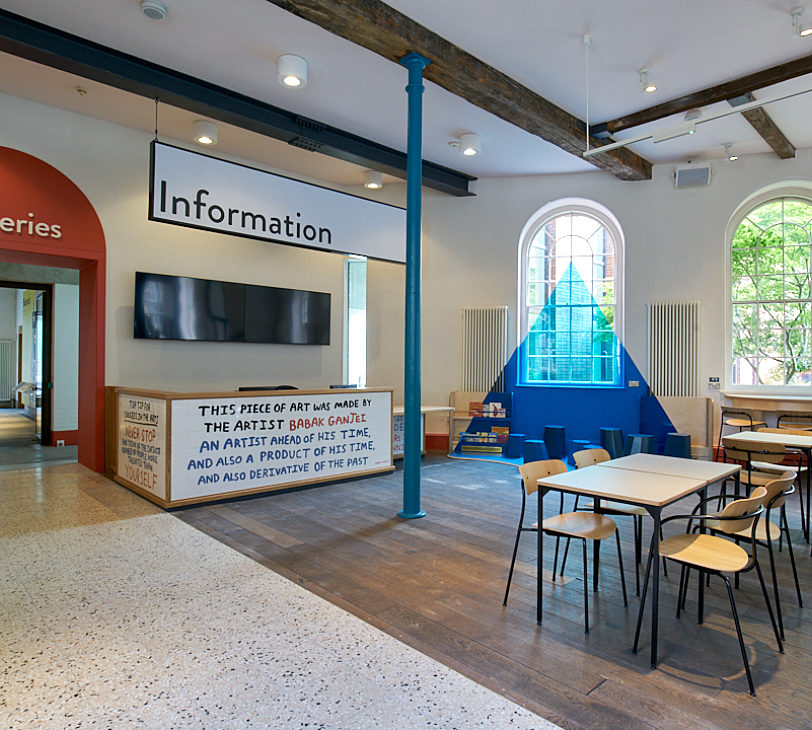 In a building full of artists working in their studios, in workshops and in our galleries, it feels entirely fitting to embed the work of artists into the fabric of our building.
Senior Curator Adam Lewis- Smythe