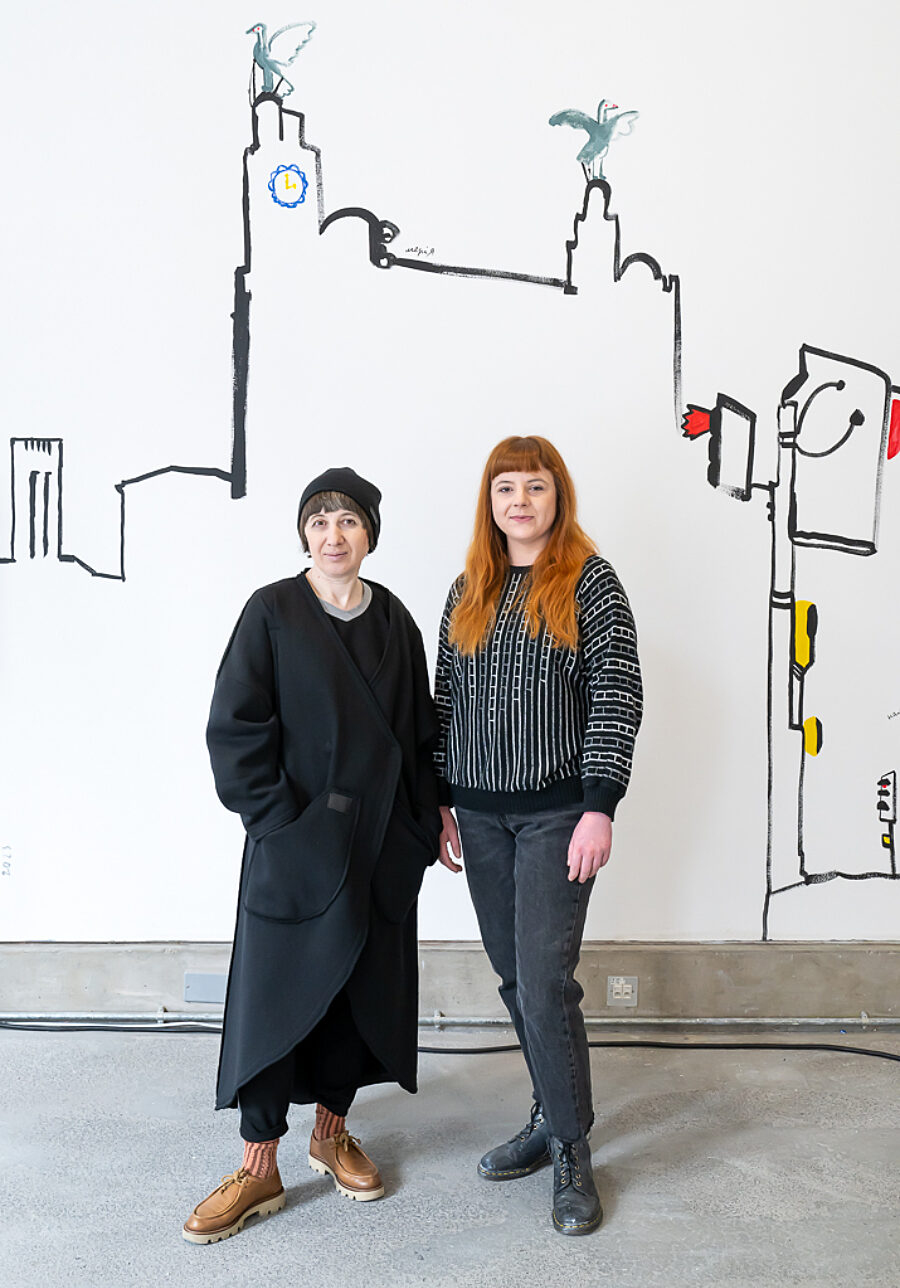 Earlier this year, Liverpool was fortunate enough to host the Eurovision Song Contest, and alongside this came EuroFestival, an exciting 2-week cultural festival with an extensive programme of events and exhibitions, featuring UK and Ukrainian artists.
For EuroFestival we co-commissioned Dialogues, an exhibition featuring the work of Liverpool-based artist Ellie Hoskins and Ukrainian artist Alevtina Kakhidze, who responded to each other's practices and worked together in the gallery to develop new work in response to the context of EuroFestival.
This exhibition was organised in collaboration with The Jam Factory, a contemporary art institution in Lviv, Ukraine that plays a key role in the reflection and presentation of contemporary processes in Ukrainian and international art and culture.
The Jam Factory will be reopening its doors to the public on Friday 18th November, which is a pivotal moment to be celebrated.
At the Bluecoat, we're marking this special occasion with a series of two brand new prints by Ellie Hoskins and Alevtina Kakhidze that will be available to purchase from our information desk.
This small edition of screen prints from our Dialogues Exhibition have been made in our very own print studios.
Ellie Hoskin's print will be a one colour screenprint with Alevtina Kakhidze's print edition being a three colour screenprint, both A3 size and on white 250GSM archival paper.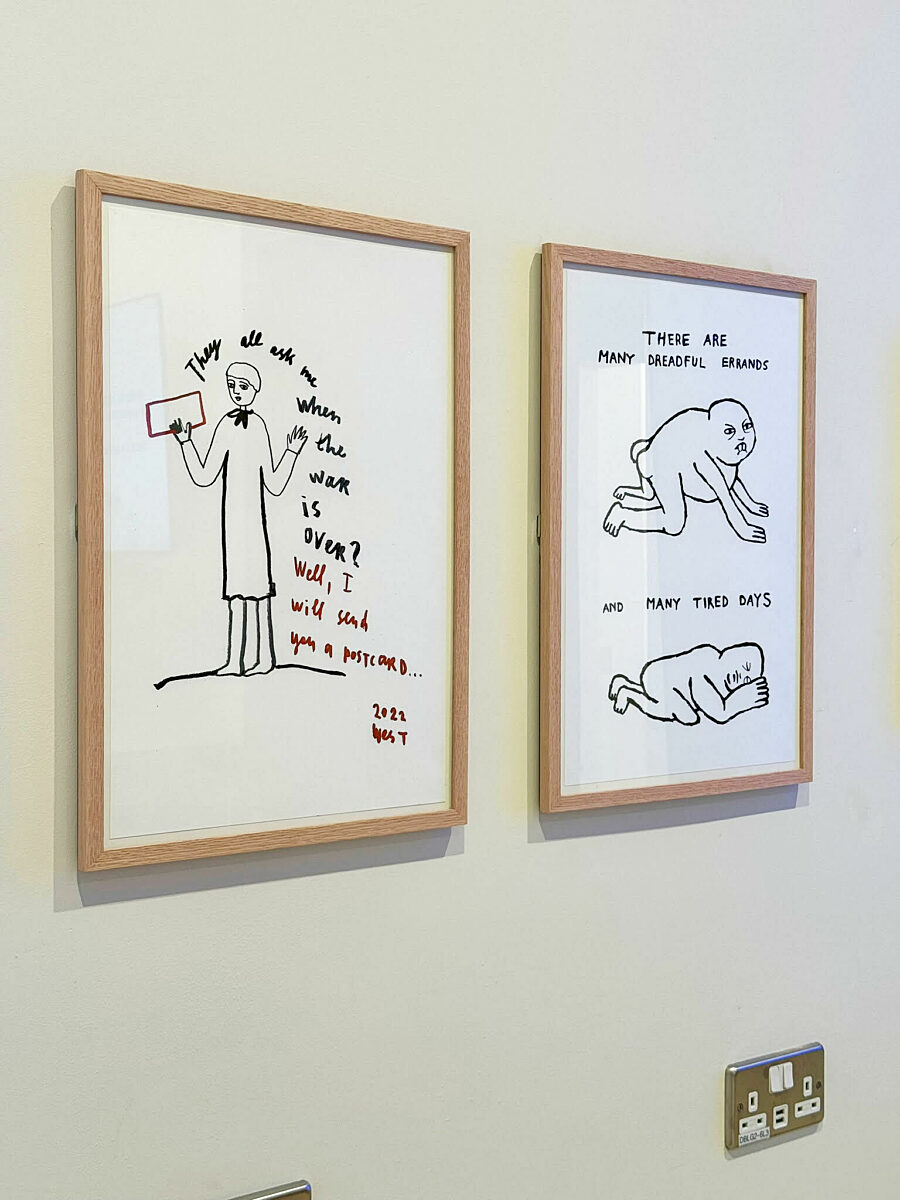 Limited edition prints created at the Bluecoat Print Studio by artists Alevtina Kakhidze and Ellie Hoskins