This week's posters, selected by our Artistic Director Bryan Biggs, feature literature events at Bluecoat, and one for an exhibition about a writer. All except one event, a reading by Doris Lessing, date from after 2008, and therefore took place in the new arts wing.
Together the posters offer a snapshot of literature at the arts centre, which has been hosting poets, novelists, short story writers, historians and others who publish, throughout its long history as an arts centre.
Doris Lessing reading, 1992
Bluecoat collaborated with University of Liverpool's Centre for Continuing Education to bring the celebrated novelist to the venue to read from London Observed and other books. The event took place in the Concert Hall, which is where the current Bistro upstairs is located, and the writer participated in a Q&A after. This no-frills poster for the event did the trick, as the event sold out.

Chapter & Verse literature festival, 2008
A series of readings, book signings, talks, discussions, performances and workshops at Bluecoat's first annual literature festival, which started during Liverpool's year as European Capital of Culture when the building reopened following a major capital scheme. A packed programme curated by Maura Kennedy included Lemn Sissay, Linda Grant, Tariq Ali and many more.

Under The Volcano: An Exhibition for Malcolm Lowry, 2009
Though a poster for an exhibition, this is included as it focuses on a writer, Malcolm Lowry. The exhibition was part of a whole season at Bluecoat celebrating the centenary of this Merseyside-born writer's birth. This programme included a commissioned song cycle by poet Ian McMillan, a psychogeographical tour of Lowry's Wirral, a talk by his biographer Gordon Bowker, a screening of the film of his best-known book, Under the Volcano, and publication of a book about Lowry, From the Mersey to the World.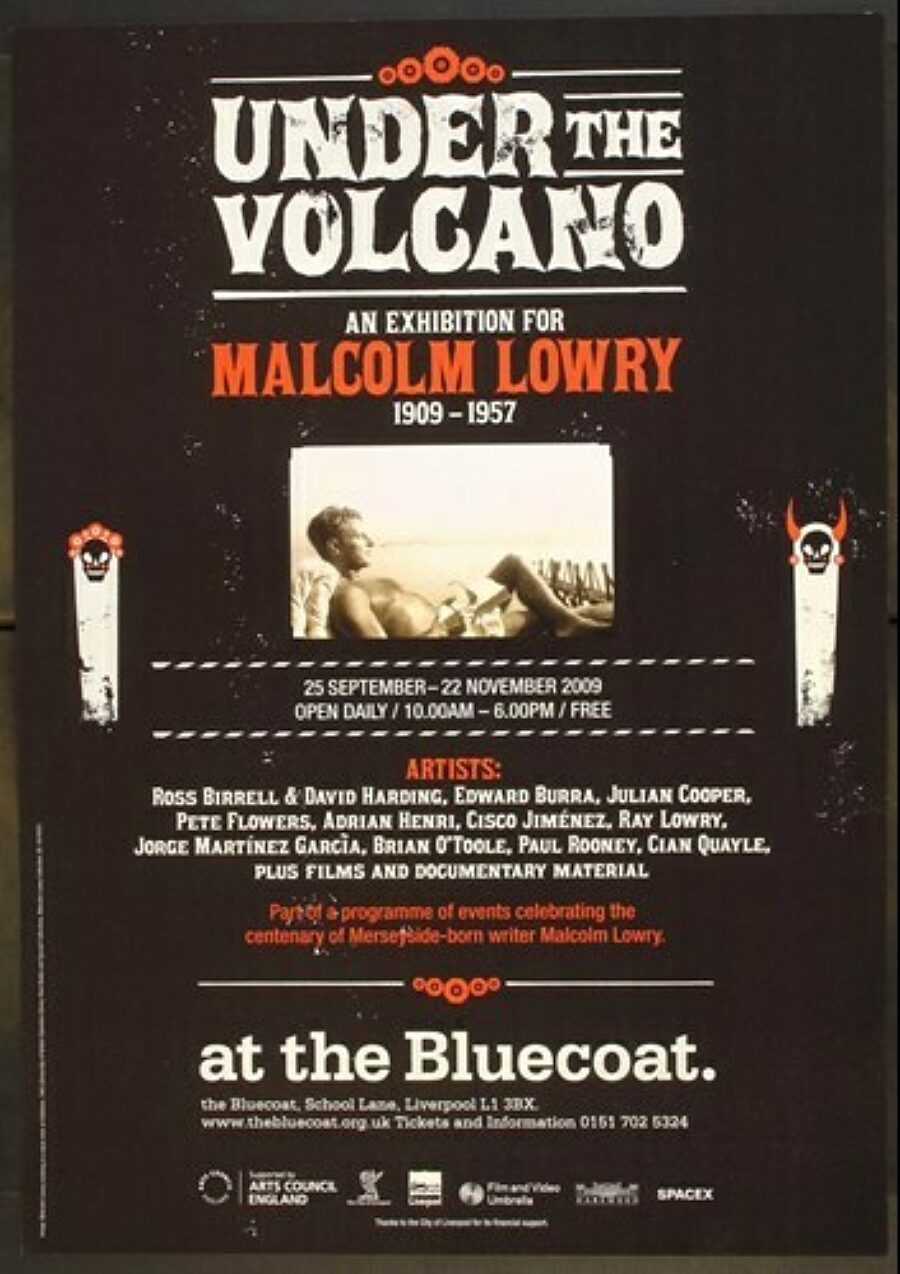 Chapter & Verse literature festival 2010
The third Chapter & Verse festival, guest-curated by Melanie Abrahams, included readings, book signings, talks, discussions, performances and workshops featuring an array of writers including John Agard, Grace Nichols, Polly Toynbee, Brian Patten, Sarah Hall, Jackie Kay, Frank Cottrell Boyce and James Naughtie. The poster and graphic identity for the festival was created, like the first one, by Bluecoat-based artist and illustrator Neil Keating

One Night in Istanbul, 2013
An evening of conversation about contemporary Turkish writing in collaboration with Comma Press, whose collection One Night in Istanbul was the focus of the event. One of the book's editors was Gul Turner who worked for Bluecoat at that time.