This week we're delighted to share a selection of posters as chosen by Ali and Jim from Liverpool-based design company Dorothy. They've picked six of their favourite posters from our archive, including a poster for an exhibition by Martin Creed and a performance of Jeremy Deller's Acid Brass.
1967 - Poster for Yoko Ono performance (Ali)
For me, Yoko Ono's first performance at the Bluecoat has taken on an almost mythical status. A pre-Lennon visit to Liverpool for Yoko, and the first of many. Her love affair with the city I chose to make my home has always made me love her more.
If I'd been born in 1967 I'd like to think I'd have gone to this. I'd also like to think I'd have had the guts to participate in the performance…although I don't think I could be persuaded to jump off a 20ft ladder, even for art's sake.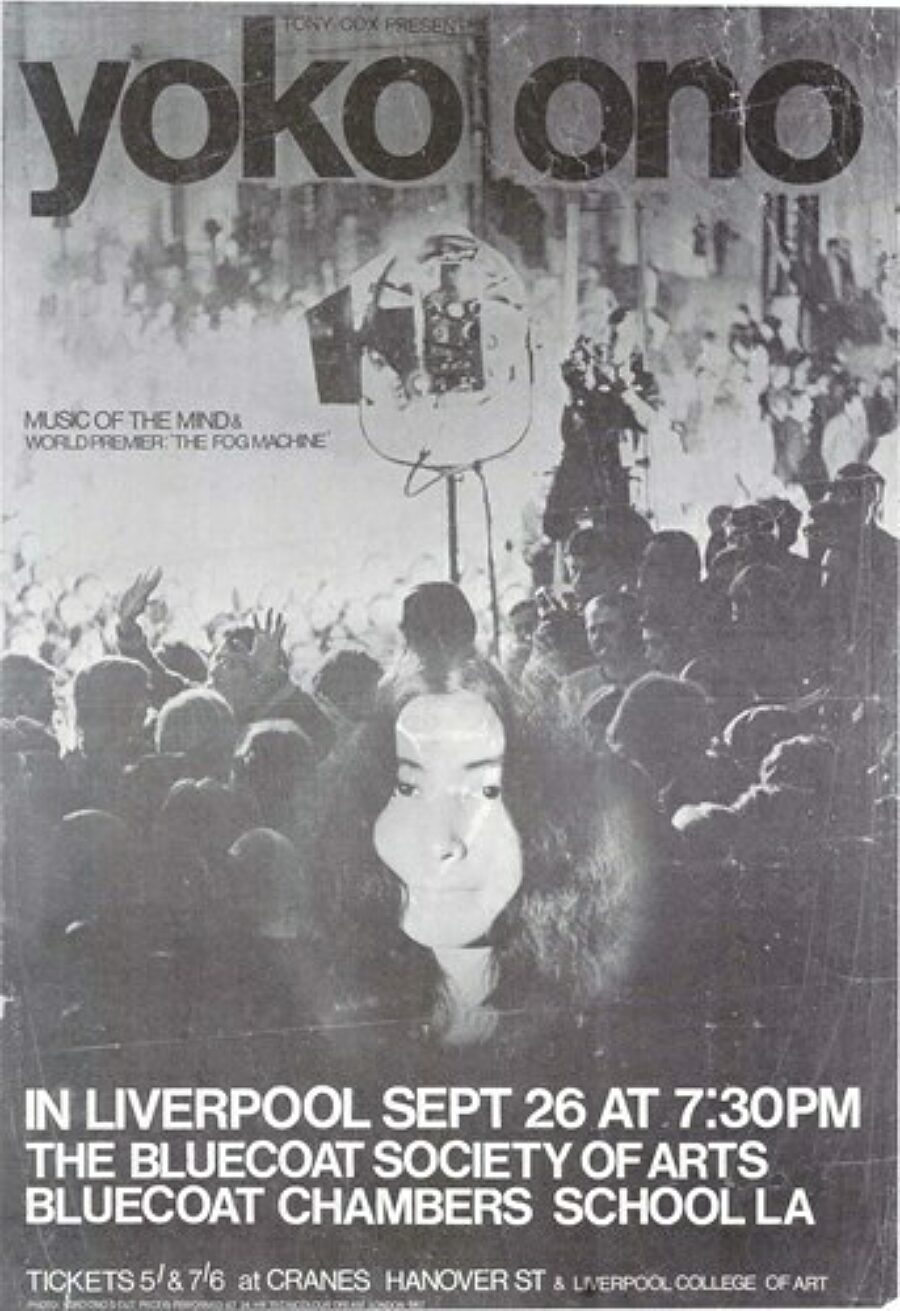 1982 Poster for exhibition, Urban Kisses: 7 New York Artists (Jim)
This looks like a great album cover. It's so cool. I'd like a copy of this please, I bet it would sound darn cool. And look at that line-up, I'd have loved to have seen Keith Haring and Cindy Sherman in 1982. Wikipedia describes 1982 as Keith Haring's international breakthrough, and here he was in Liverpool with so many more of the new wave NYC artists. The poster has everything I love going on - it's dynamic in the movement of the Robert Longo image, it's graphic in its use of colour. It's just cool.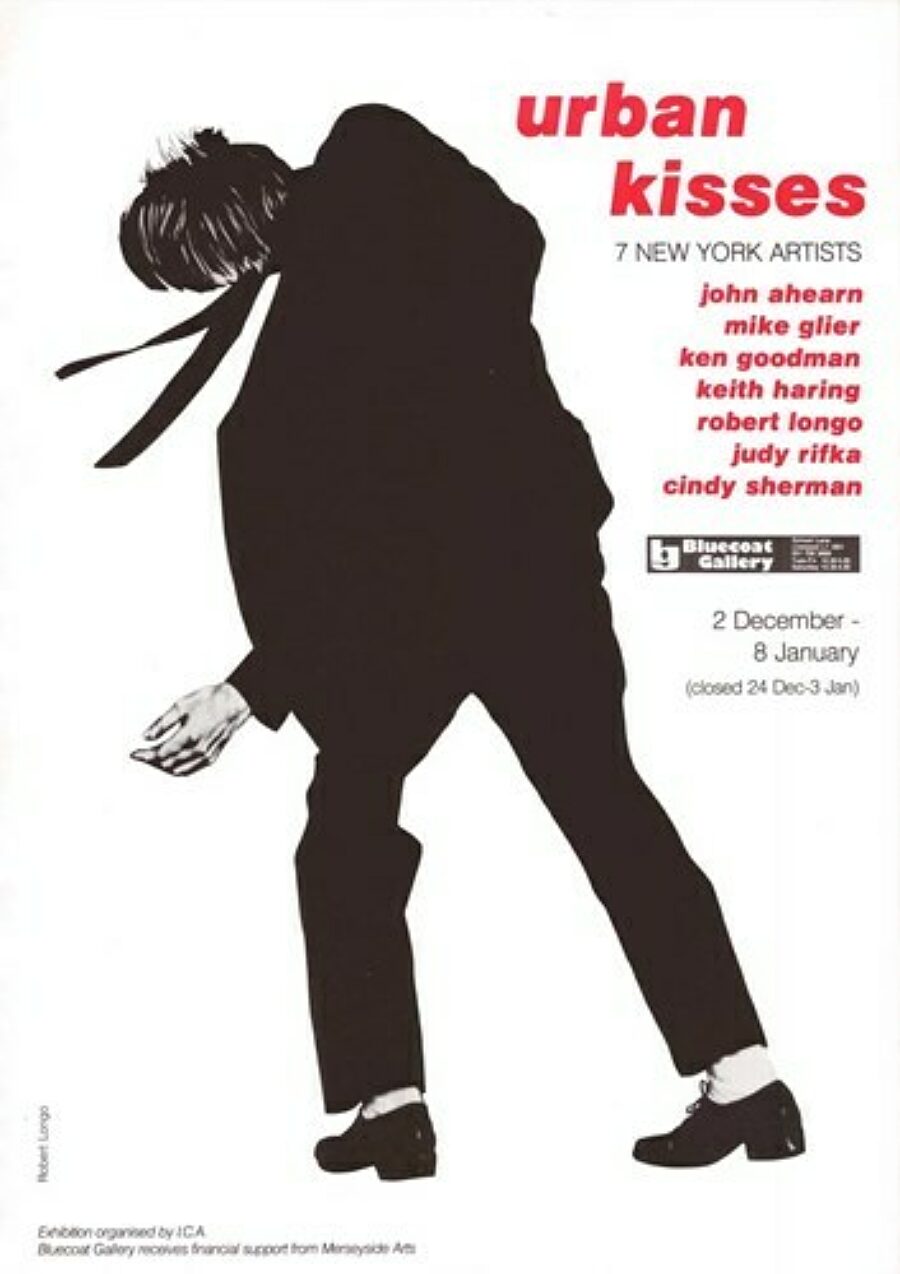 1988 Poster for The Last Poets (Jim)
I'd love to have seen The Last Poets at Bluecoat - I bet that was amazing. But it was 1988 so I'd be in primary school. This poster is just how I imagine that show would be - it's strong, it's important, it's powerful. With the bold font, the bold colours, it's so graphic and direct, it's fantastic. It's an unusual format - it doesn't conform to the conventional poster shape, something that always makes something stand out. In my mind this is a massive hanging banner that I could hang from the ceiling and walk around.


1997 Poster for Video Positive 97, Escaping Gravity (Ali)
The list of contemporary artists Bluecoat has introduced me to is endless (Keith Piper, Janet Hodgson, Leo Fitzmaurice, The Singh Twins to name a few) but I will always thank one of the their former tenants, Video Positive, for introducing me to Bill Viola's work. I think it was during the 1997 festival, I know it was definitely in Liverpool Anglican Cathedral's Oratory. The Messenger was a mesmerising and incredibly eerie installation. One I will never forget.
If I remember rightly the graphics for the 1997 festival (including this poster) were created by Liverpool based design studio Shed (they may have morphed into Union North by then). An immensely creative bunch. This poster was definitely one for the bedroom wall.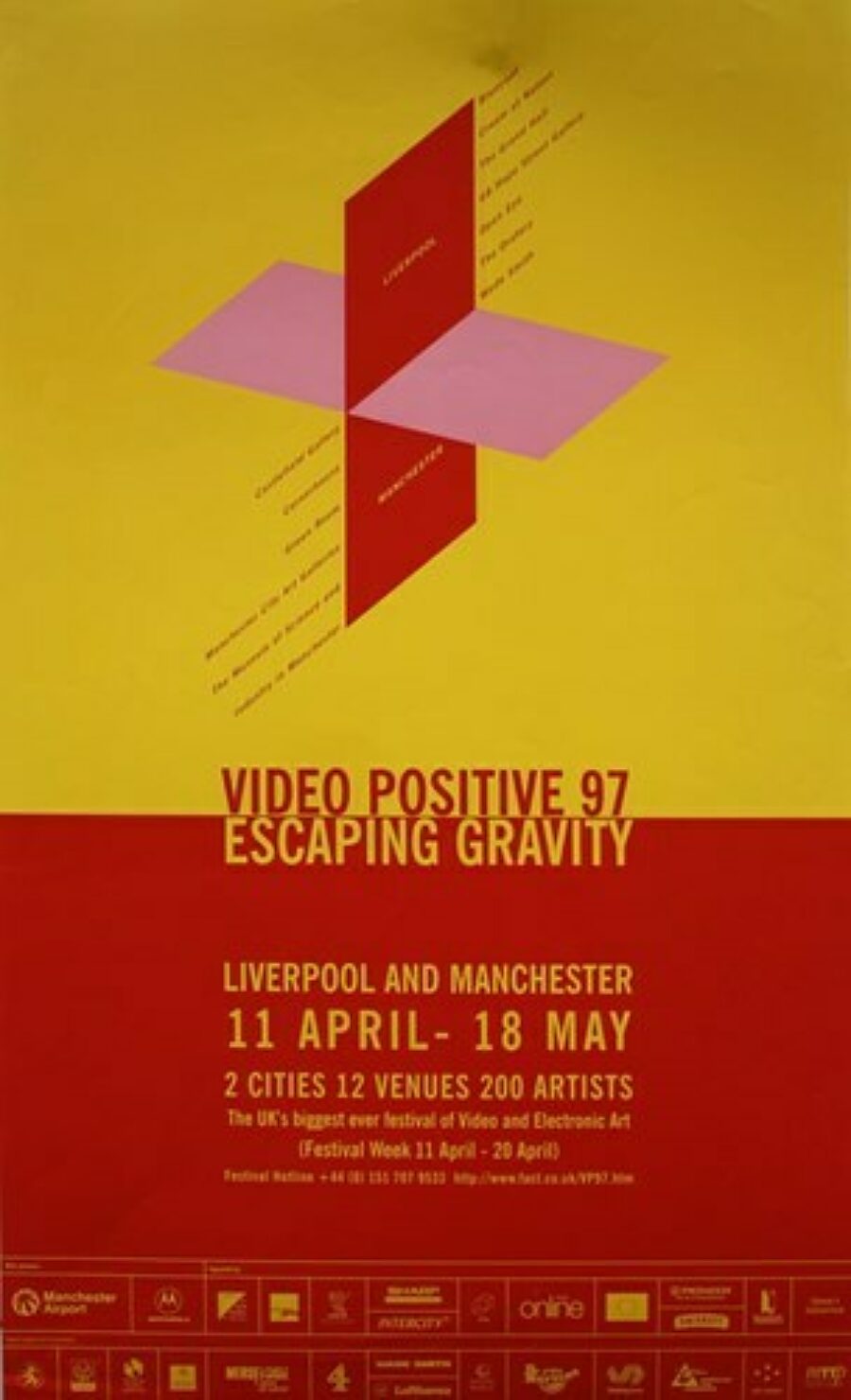 1997 Poster for Mixing It live art commissions (Ali)
Jeremy Deller's Acid Brass is another performance at the Bluecoat I wish I had been at. I was alive for this one, and living in Liverpool by this point so I really have no excuses. I can only think that as a young 20 something in 1997 the pull of the 'pound a bottle' promotion at the Beluga Bar was far too strong.


This poster was designed by Hitch. Another great designer who used to lecture at LJMU School of Art and Design but might be better known for designing record sleeves for bands like The Wedding Present.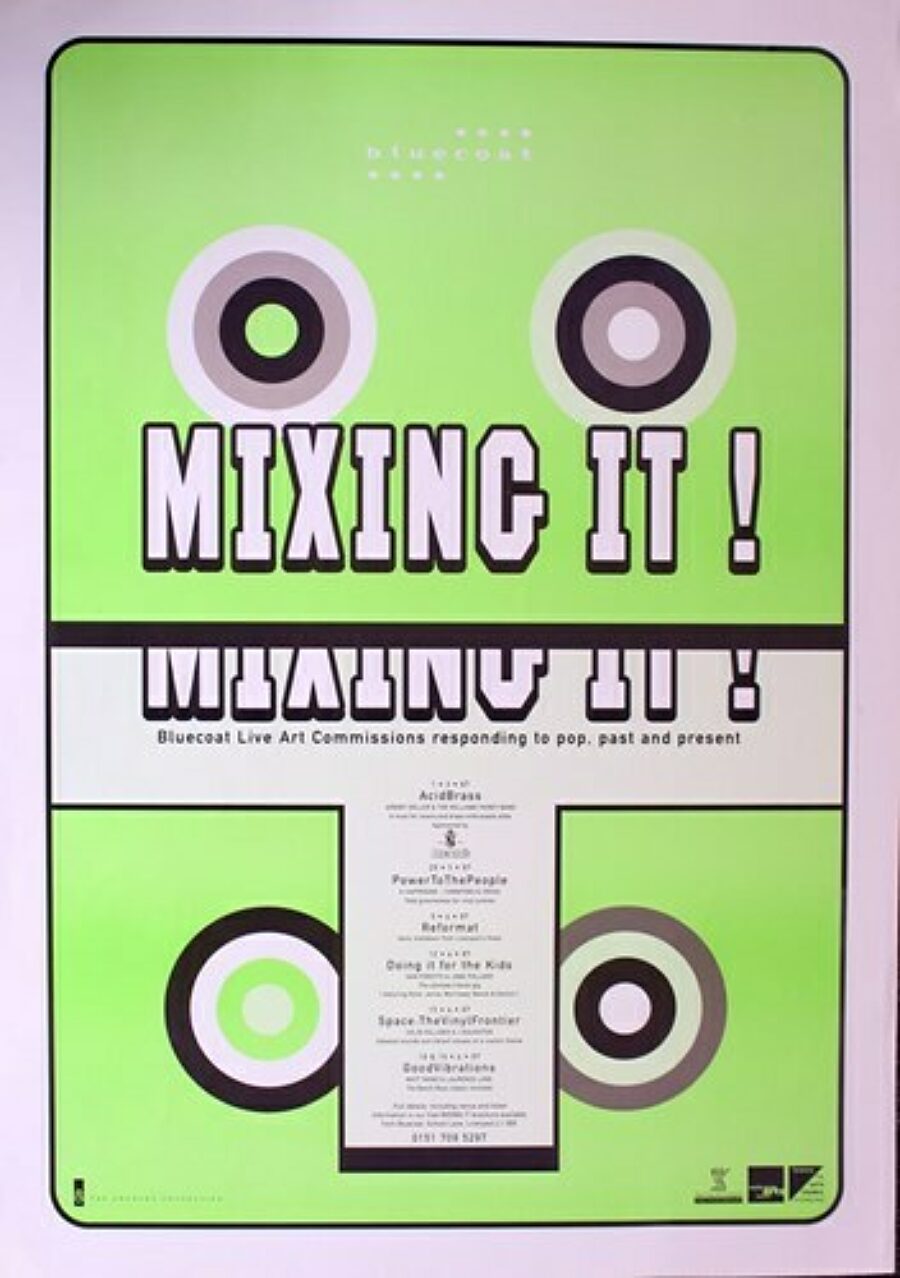 2000 Poster for Martin Creed's Martincreedworks exhibition (Jim)
Kind of makes you want to jump into those balloons doesn't it? I remember going to that show - it was great. I'd get the bus over from the Wirral and make a day of being in Liverpool. I felt really grown-up, getting a meal deal from the big Boots, going to Forbidden Planet and HMV, taking my lunch to the courtyard at Bluecoat and eating it there, hoping none would mind that I hadn't bought it from the cafe (I'm pretty sure they didn't, but I worry about that kind of thing). It's such a joyful poster, ace colours, it draws you in and makes you want to go.