The exhibition Undo Things Done toured to the Bluecoat December 2020, after launching in Venice 2019 and moving on to lead organisation Tŷ Pawb, Wrexham, curated by our Head of Programme Marie-Anne McQuay, guest curator for Wales in Venice 2019

The show draws on Edwards' experience of growing up on a council estate; capturing and translating what he calls a condition of 'not expecting much' into a shared visual language; one that evokes a way of living familiar to a great number of people.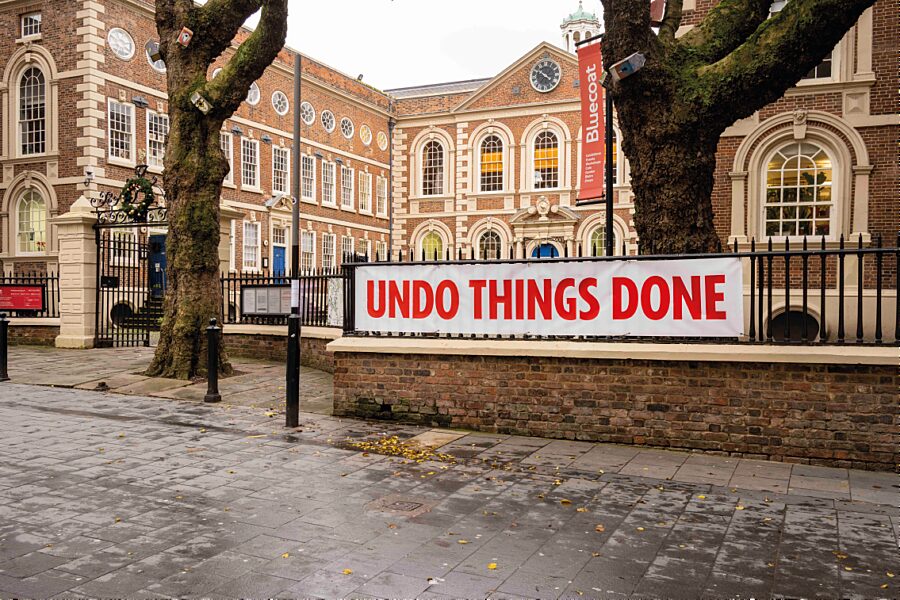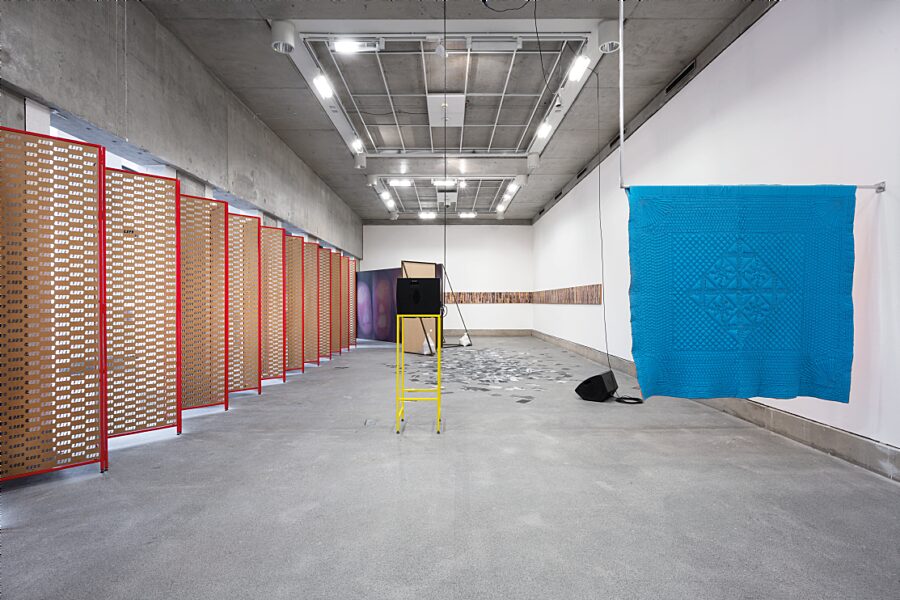 Undo Things Done, Sean Edwards. Bluecoat, Liverpool installation view (2020) Wales in Venice tour. Image courtesy the artist and Tanya Leighton Gallery
The presentation in the Senedd will feature several of the works that exhibited at Bluecoat, including the Welsh quilts, prints and a rework of his audio work Refrain, a 2019 National Theatre Wales commissioned radio play which was written for and performed by Edward's mother, Lily Edwards.
The show will be open at the Senedd's Public Gallery from Mon 26 Jul until Sun 5 Sep.

Undo This Done was commissioned by Arts Council of Wales on the occasion of the 58th International Art Exhibition – La Biennale di Venezia - the largest visual arts exhibition in the world, with lead partner Tŷ Pawb, Wrexham and guest curator, our Head of Programme Marie-Anne McQuay. Supported by the Art Fund, Colwinston Charitable Trust, Contemporary Arts Society Wales and The Elephant Trust. Production partner National Theatre Wales. Tour partners the Bluecoat and the Welsh Parliament / Senedd.