To celebrate Transgender Awareness Week 2021 we're sharing the work of artist Chester Tenneson.
Chester Tenneson was born in Liverpool, England, in 1980. He studied at Manchester School of Art between 1998 - 2004, gaining an MA in Fine Art in 2004.
He currently lives and works in Manchester, England and is based at Rogue Artists' Studios. Chester is also a Lecturer in Fine Art and researcher, focusing on LGBTQIA+ representation in the arts.

PIVOT Residency
Chester is also one of five artists selected to take part in PIVOT, a new development scheme delivered in partnership by Bluecoat and Castlefield Gallery, spotlighting exciting mid-career artists from across the North West.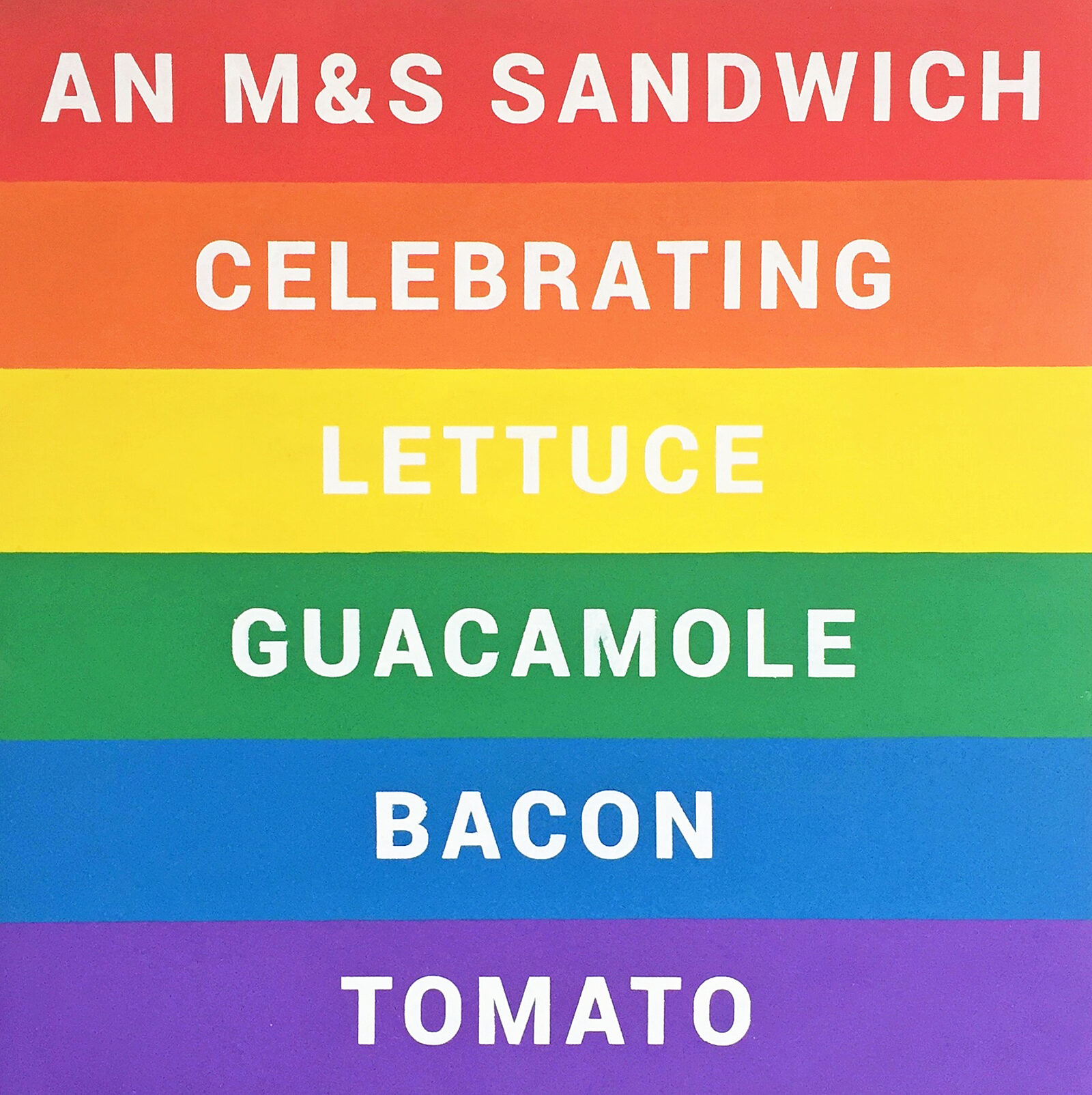 Chester's work explores the absurdity within the norms of institutional design and authority, examining the idiosyncratic nature of commonplace objects and language. His position as a transgender man is important; his artworks frequently reflect his experience as an outsider from everyday norms and language, which have a cisgender base. His artworks question the absurdity of these everyday norms, playing with gendered gestures and objects, as well as more general rules and instructions which command our everyday experience and public placing.
Chester works across different media including sculpture, print and performance. His performance work is in collaboration with artist Laura Weaver.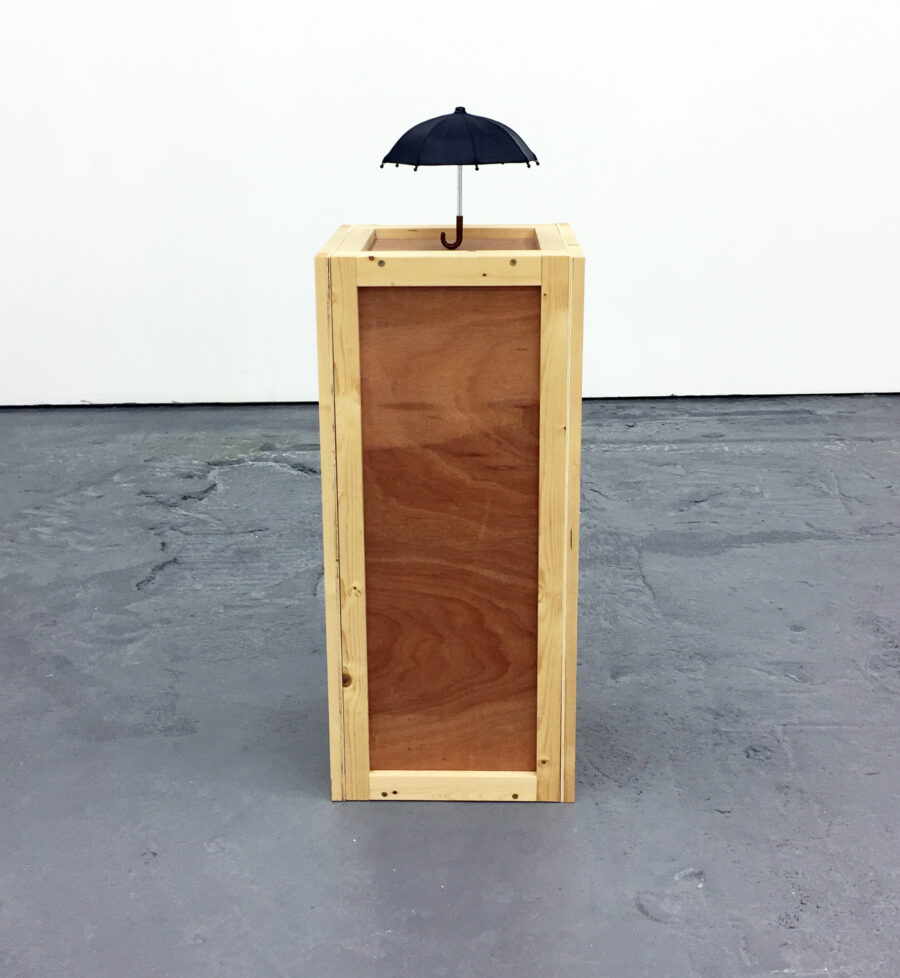 'Out here on the mountain top' (2019) Art crate, miniature umbrella, screw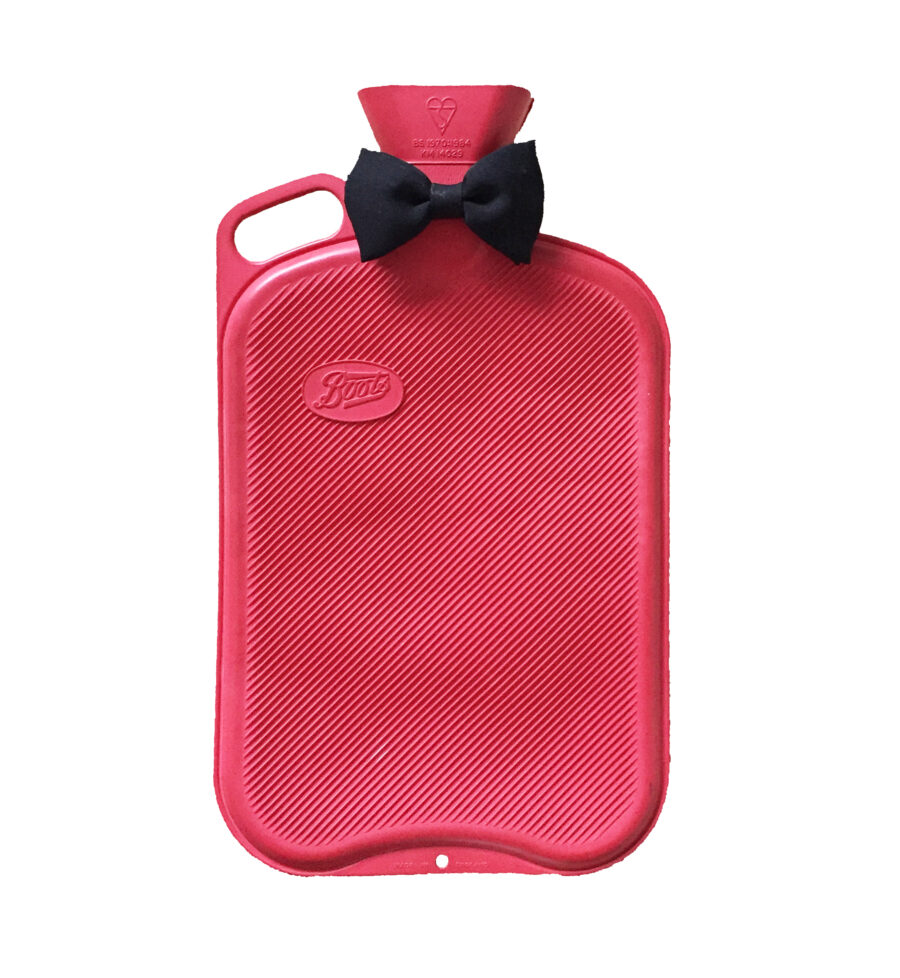 'Blow the dust from your eyes' (2020) Children's hot water bottle, bow tie
Whilst Chester came out as trans a couple of years ago, he states that his artwork "has always spoken about transness, particularly in repsonse to how I felt constricted by the language and rules of a cisgender world throughout my life... This is a world that has always felt alien and absurd to me, where people use words that don't relate to me and every social interaction carries the worry of me being misgendered or dead named."
Growing up trans in the 1980s, during an era of hostile government policies such as Section 28 which prohibited the 'promotion of homosexuality in schools and other public spheres, Chester recalls how "teachers were instructed to not talk about queer issues in the classroom. I, like many students, were negated by the language and instruction used by authority. I lost interest in a lot of school subjects apart from art, history, theatre and film. These subjects started to help me gain a voice and form the basis of my practice now."
Humour and play are an essential part of Chester's work, as well his process of creating. He weaponises these as tools to question and subvert the language and design that dictates how we experience and interact with the world around us.
"One of my first memories in Southport in the 80s was being in a ladies Victorian public toilet with my mum. I remember looking up at the enormous wooden doors, tiles and signs and I was scared... I think I knew innately that toilets were going to be an issue for me."
"When I'm working in my studio I seem to regress to a childlike place with less boundaries and freedom to play. This act of free play is an important creative act and I still see it as a small resistance in itself.
Follow Chester on Instagram - @ChesterTenneson