Marking the 10th anniversary of the "UK Riots" of 2011 - described by the artist as "the first uprisings of the digital era" - UP:RISE explores the causes, history and understanding of English civil unrest in the digital age. Akoto is interested in the way that technology shaped the "UK Riots" and how society has since evolved along the same fault lines that erupted that summer.

The QR codes will be located in the communities of Birmingham, Liverpool, London and other cities where incidents of unrest were recorded during August 2011.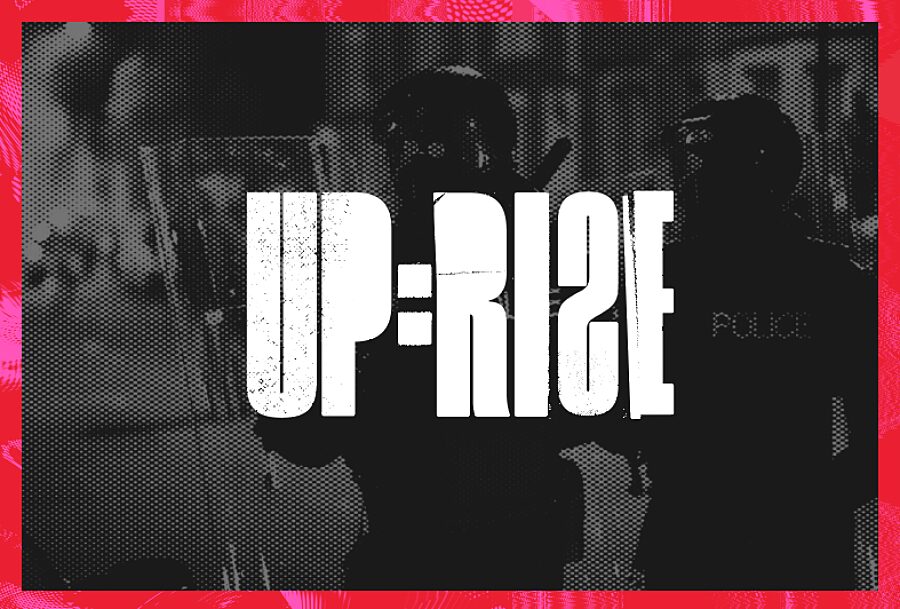 UP:RISE Artwork is accompanied by UP:RISE In Conversation a series of talks interrogating different aspects of the work and UP:RISE Creators a programme of community-based workshops.
As part of the project Bluecoat will work with Liverpool based artist Blue Saint on a new digital commission to reflect on the themes of UP:RISE and, on 9th August, we will air The Identity of Activism, a panel discussion chaired by curator Bolanle Tajudeen with photographer Leroy Cooper, artist Fauziya Johnson and sociologist Dr Adam Elliot-Cooper. The panel will discuss which lenses we presented with, whose voices are heard and which voices become legitimised as protest.
UP:RISE is A Recurring Dreams production supported by Arts Council England and Gap. The public programme is supported by partners BOM in Birmingham, the Blulilli Projects, Bernie Grant Art Centre in London and FACT and Bluecoat in Liverpool with additional support from Garfield Weston.