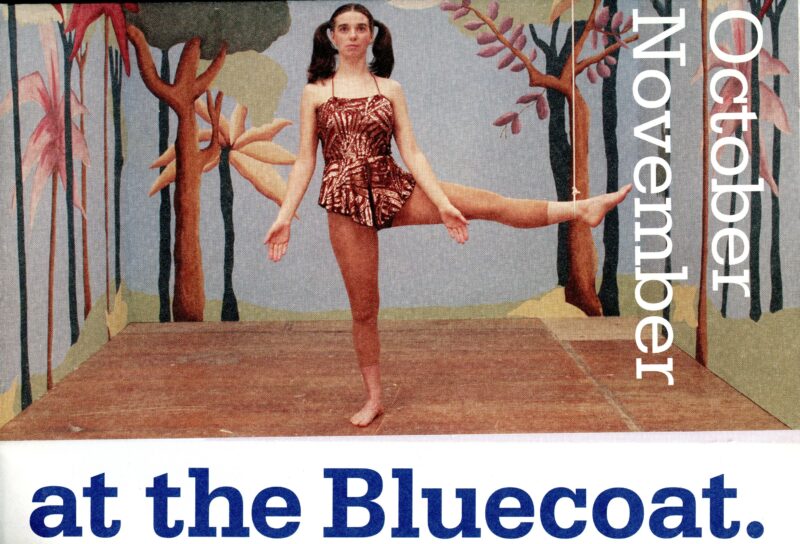 This collection is a comprehensive set of Bluecoat brochures produced since 1980. Only two from the 1960s are included, but the archive houses other listings from this and the following decade, produced by the Bluecoat Arts Forum, Liverpool Lieder Circle and the Sandon Music Group to promote their programmes, and these will be added to the site.
Bluecoat also has a set of season brochures from the packed Merseyside Film Institute programmes, some of which are already on the site, with more to follow. For a period, the Film Institute programmes were also summarised in the main Bluecoat brochure.
The collection of Bluecoat brochures presented here provides a fascinating record of the arts centre's artistic interests over the last forty years, its curatorial priorities and ambition. There is a breadth of creative practice represented across the visual, performing and literary arts, and a combination of support for artists working locally with showcasing new art from the rest of the UK and internationally.
It is interesting to see how the information provided and the language used to talk about an exhibition or concert has changed. Developments in graphic design can be charted too, from modest print produced in house, to sophisticated brand identities developed over several seasons of brochures, working with local designers like Hitch, Burn and Nonconform.
The evolution of a Bluecoat logo is also discernible, as the name of the organisation has evolved: Bluecoat Society of Arts, Bluecoat Arts Forum, Bluecoat Arts Centre, The Bluecoat, and simply Bluecoat.
Image: October-November 2008 brochure cover featuring Grace Surman.