Action was curated by Sonia Boyce to accompany her Bluecoat exhibition Like Love – Part Two, a multi-media installation exploring the concept of care through a collaboration with Blue Room, Bluecoat's inclusive arts programme for adults with learning disabilities. The invitation to curate the exhibition was in recognition and celebration of Black Skin/Bluecoat, Boyce's first exhibition at the venue in 1985.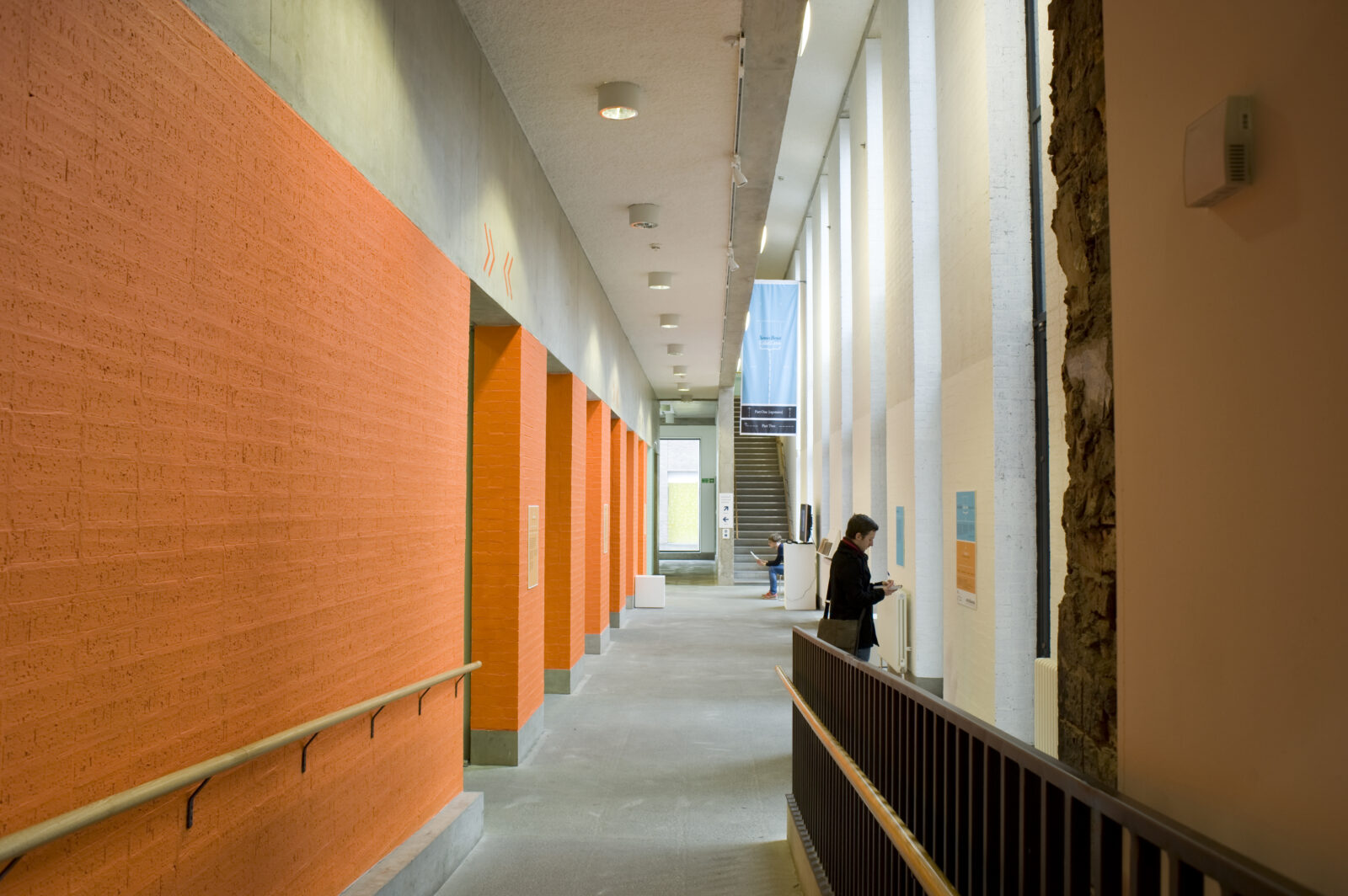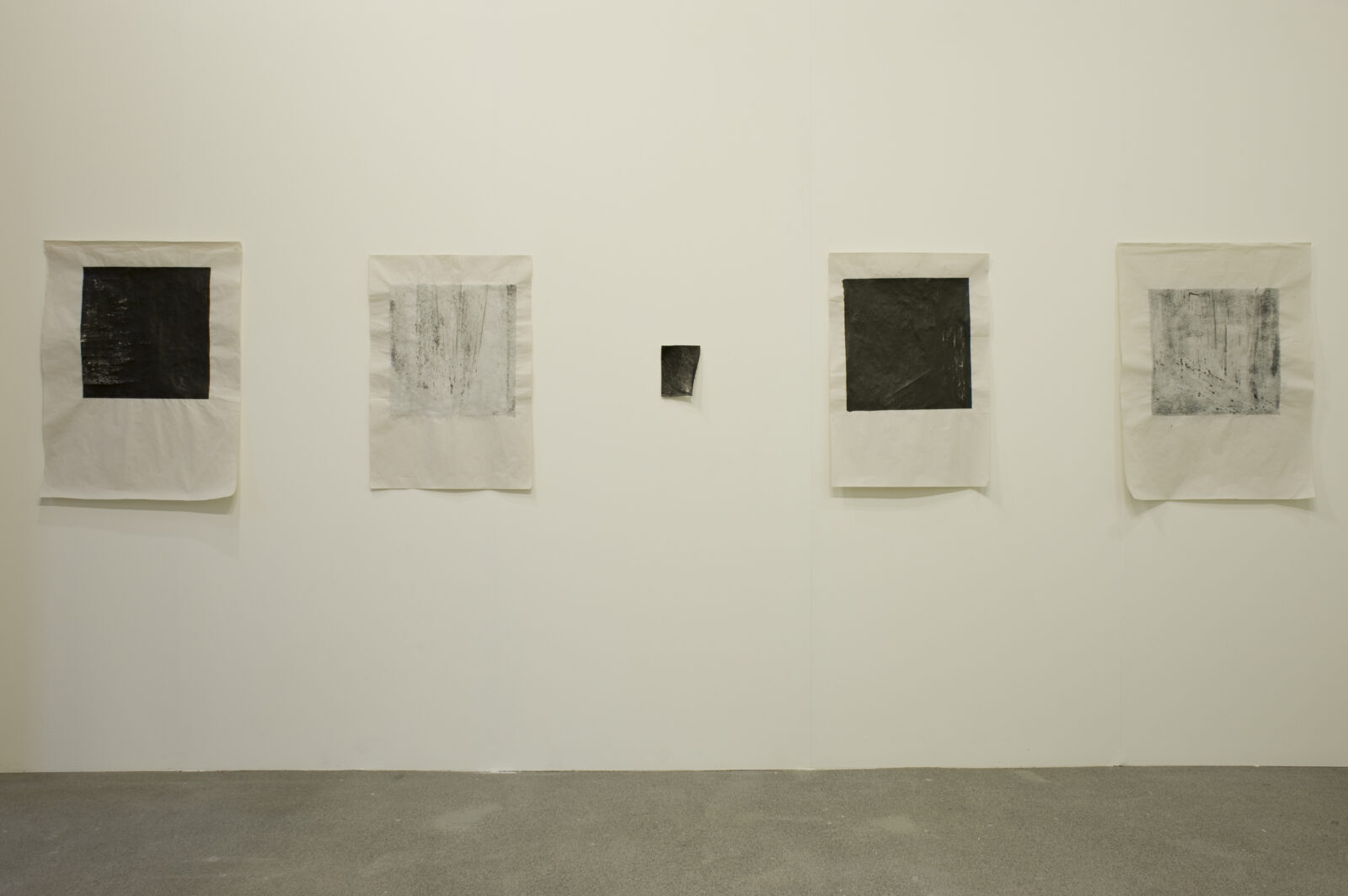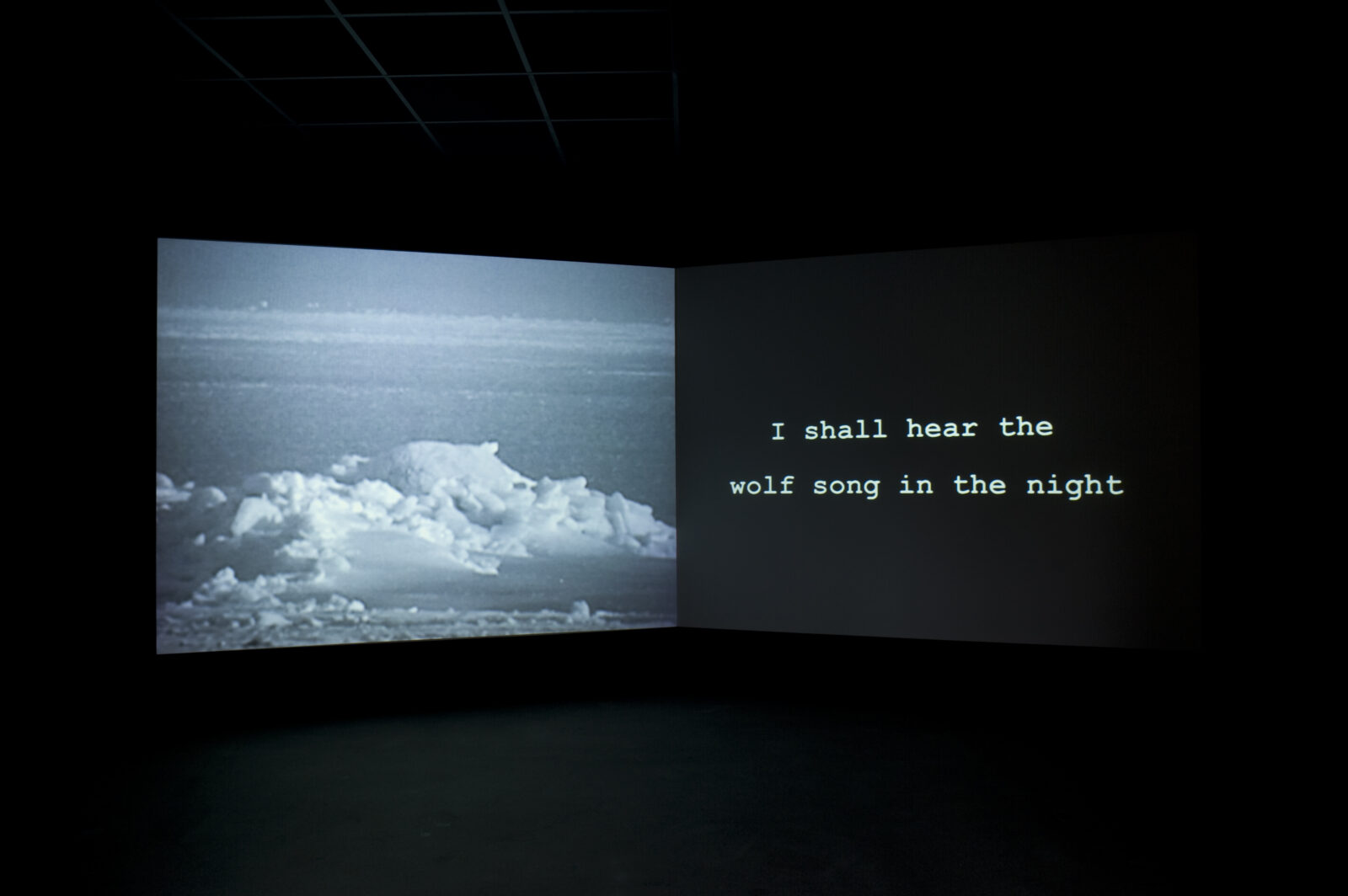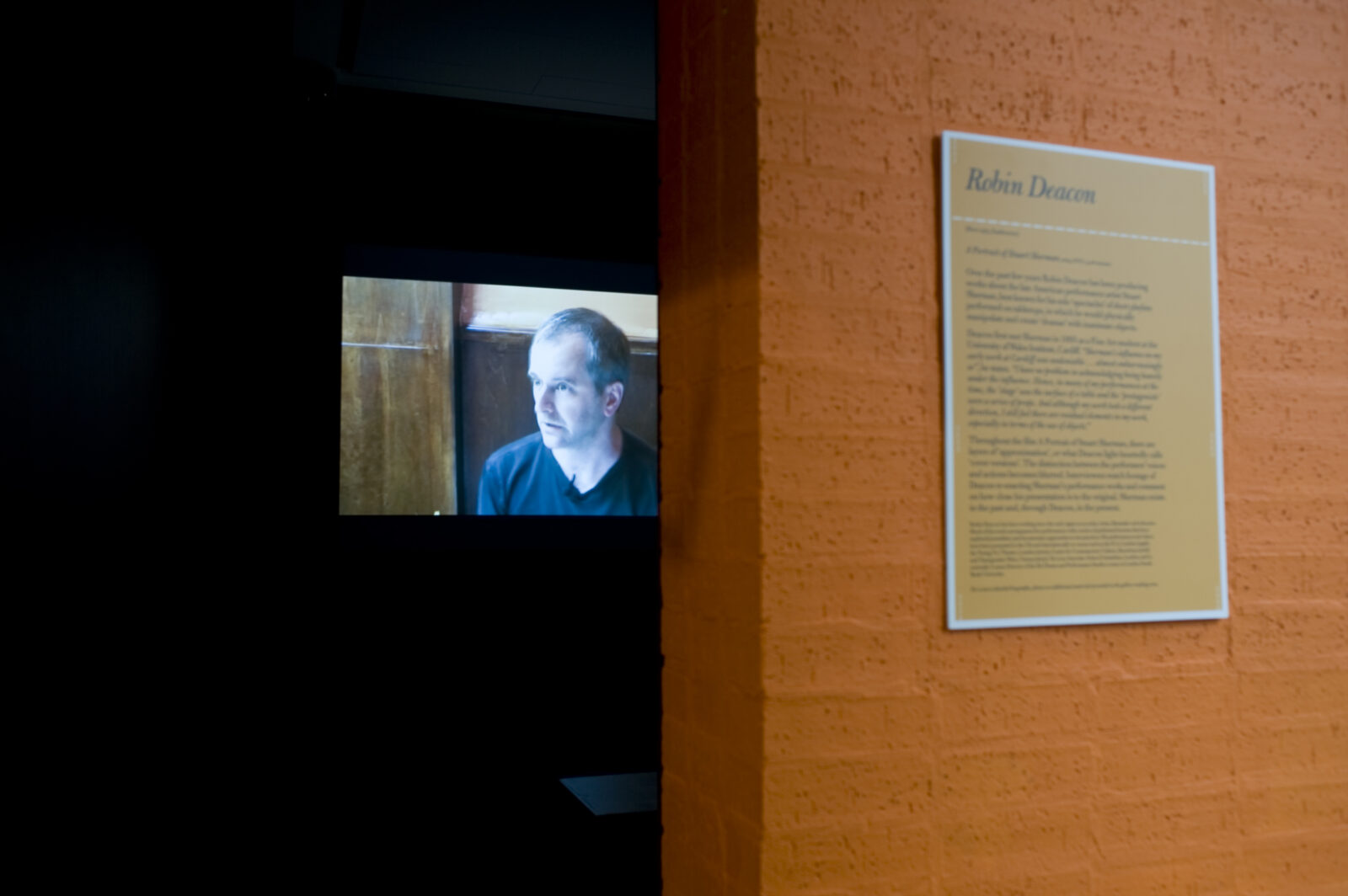 Describing the rationale for her selection, Boyce wrote that Action explored performative actions in art, and she chose artists 'where the object of their attention is not on themselves.' The four emerging artists selected - Grace Ndiritu, Robin Deacon, Beverley Bennett and Appau Junior Boayke-Yiadom – also reflected a new generation of artists from diverse backgrounds, whose practices could be compared and contrasted with those of Boyce and the other artists in Black Skin/Bluecoat some 25 years before.
Action was part of a season of exhibitions and events staged at several venues in the city, entitled Liverpool & the Black Atlantic, set against the backdrop of Afro Modern: Journeys through the Black Atlantic at Tate Liverpool. It can be contextualised through this exhibition and recent debates about the emergence of Black artists whose work moves beyond perceived boundaries of race and representation.
Action took a paradoxical position by highlighting the work of emerging Black artists, while at the same time engaging with a debate on what constitutes Black artistic practice. Boyce said: 'I am intrigued by the strategies of a generation that are drawing on a diverse range of reference points, and increasingly making it less obvious who the "maker" is, choosing to emphasise instead something about the work itself which is much more open-ended.'
Exhibiting Artists and Artworks:
Grace Ndiritu
Journeys North: Pole to Pole (2009). Double screen projection.
Journeys North: Postcards From the North (2009). DVD.
In these two films, the artist literally walks in the footsteps of the colonial explorer in seemingly uncharted territory. Journeys North: Pole-to-Pole features Ndiritu performing Inuit throat singing against a backdrop of breath-taking views of the North Pole. Postcards From the North is a 'video painting' the size of a standard postcard, comprised of four images taken with the camera pointed north, south, east and west. It shows the architecture of a seemingly unpopulated Alaskan neighbourhood. An uncanny silence suggests that the artist is alone and unseen, yet she exists as the pivotal figure.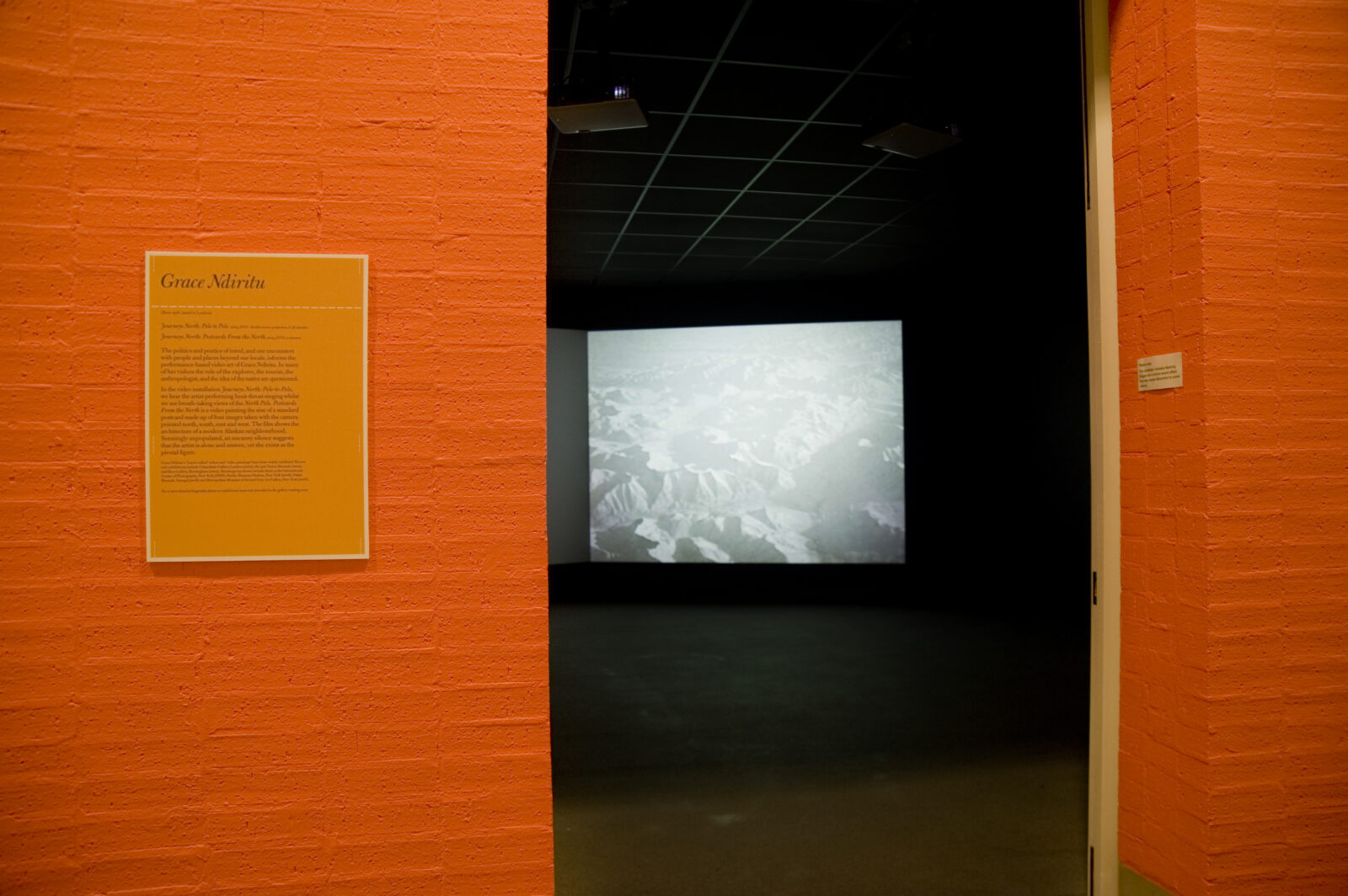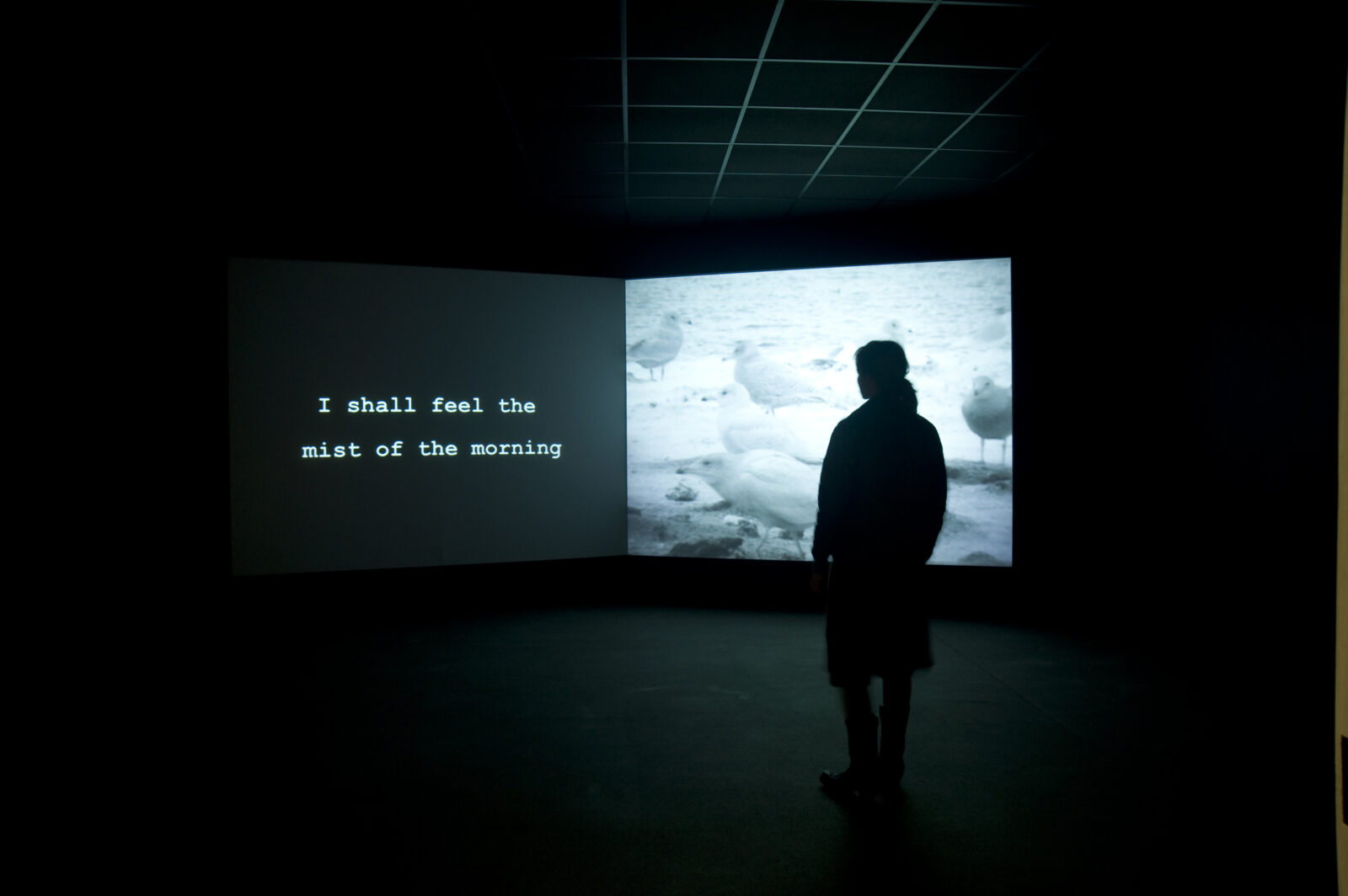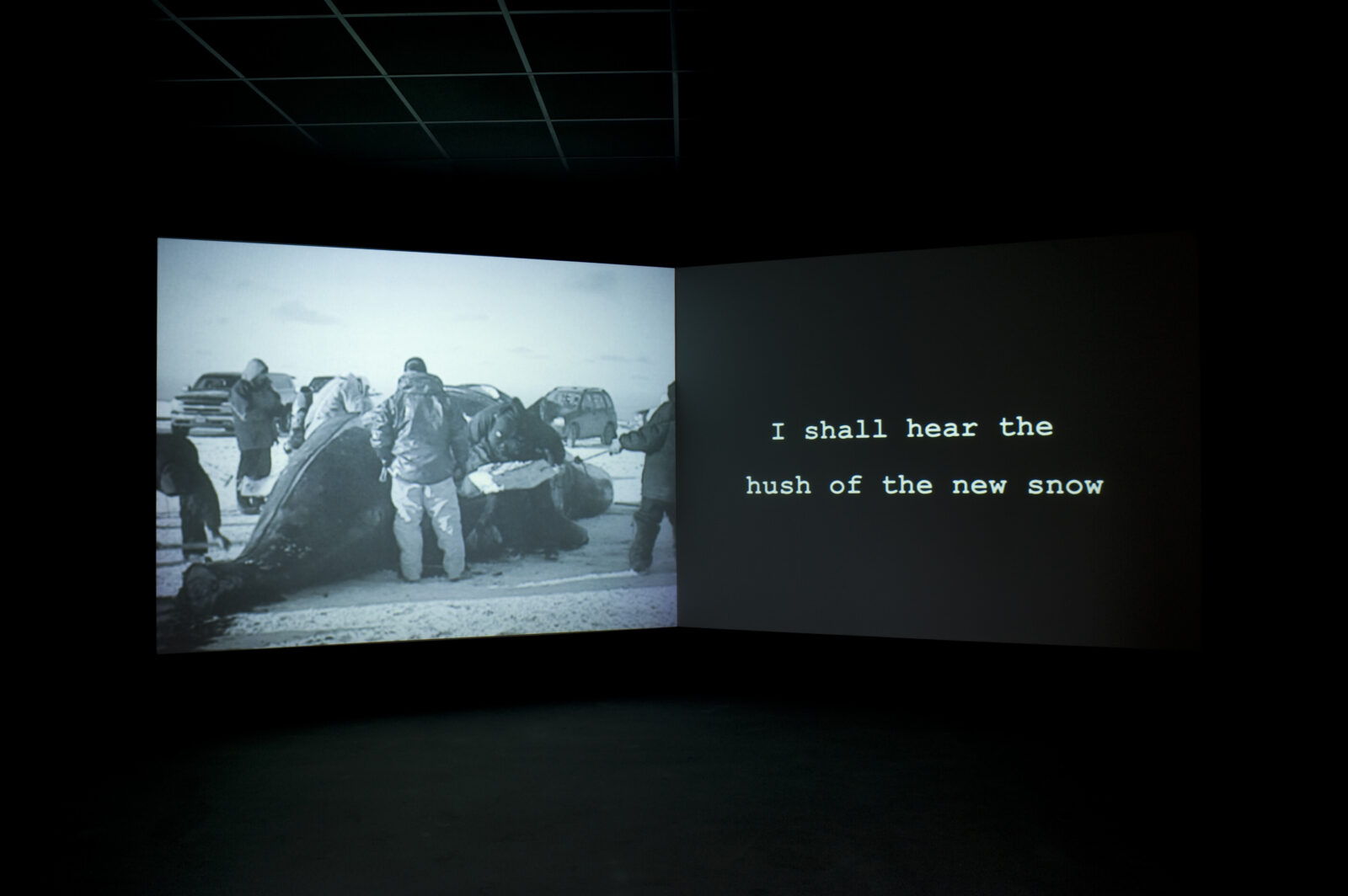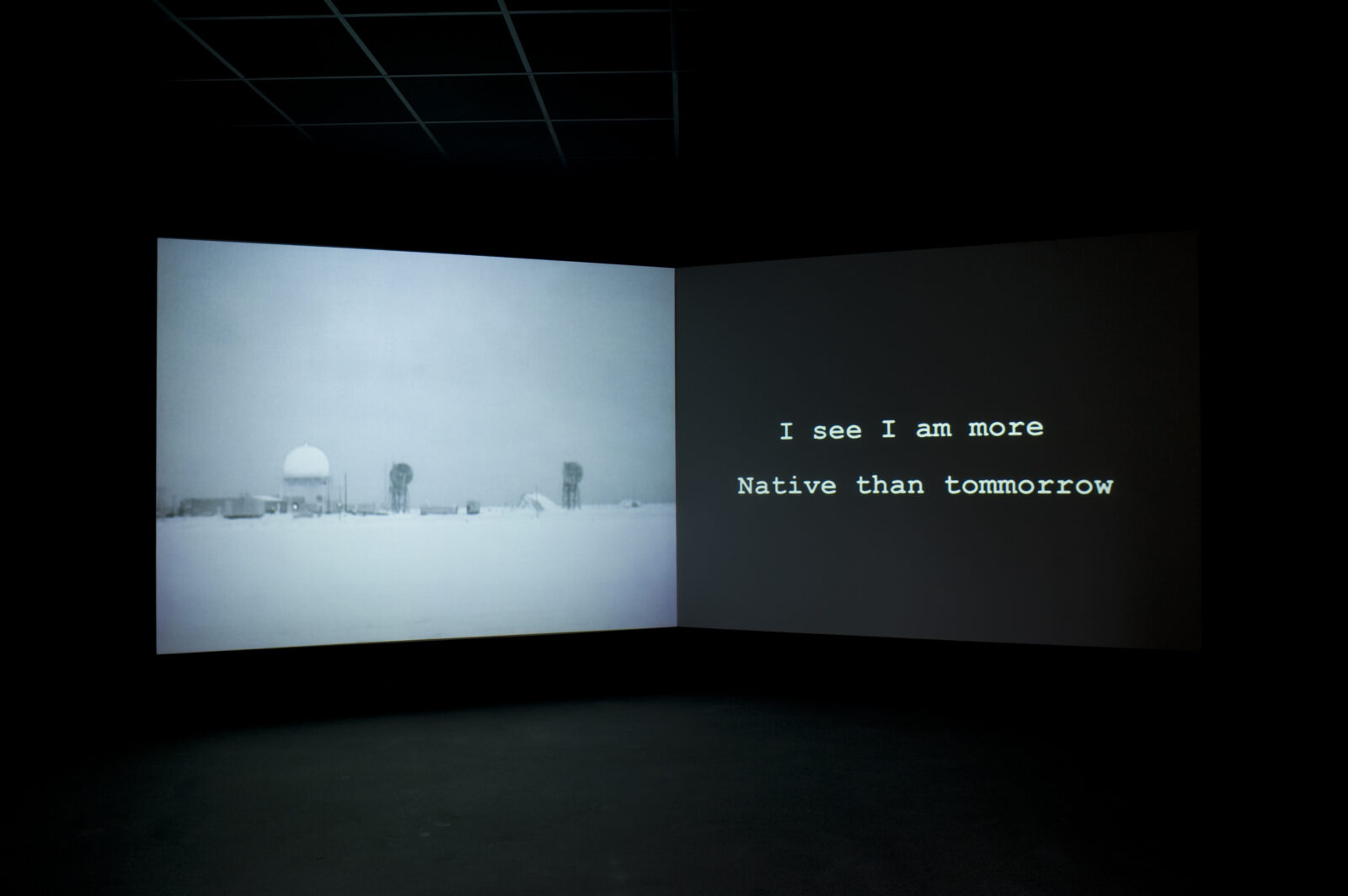 Robin Deacon
A Portrait of Stuart Sherman (2009). DVD.
Deacon first met Sherman in 1995 as a Fine Art student at the University of Wales Institute in Cardiff and this film explores his work, as well as its influence on Deacon's own live art practice. In the film, there are layers of 'approximation' as the distinction between the performers' voices and actions becomes blurred. Interviewees watch footage of Deacon re-enacting Sherman's performance works and comment on how close his presentation is to the original. Sherman is able to exist both in the past and, through Deacon, in the present.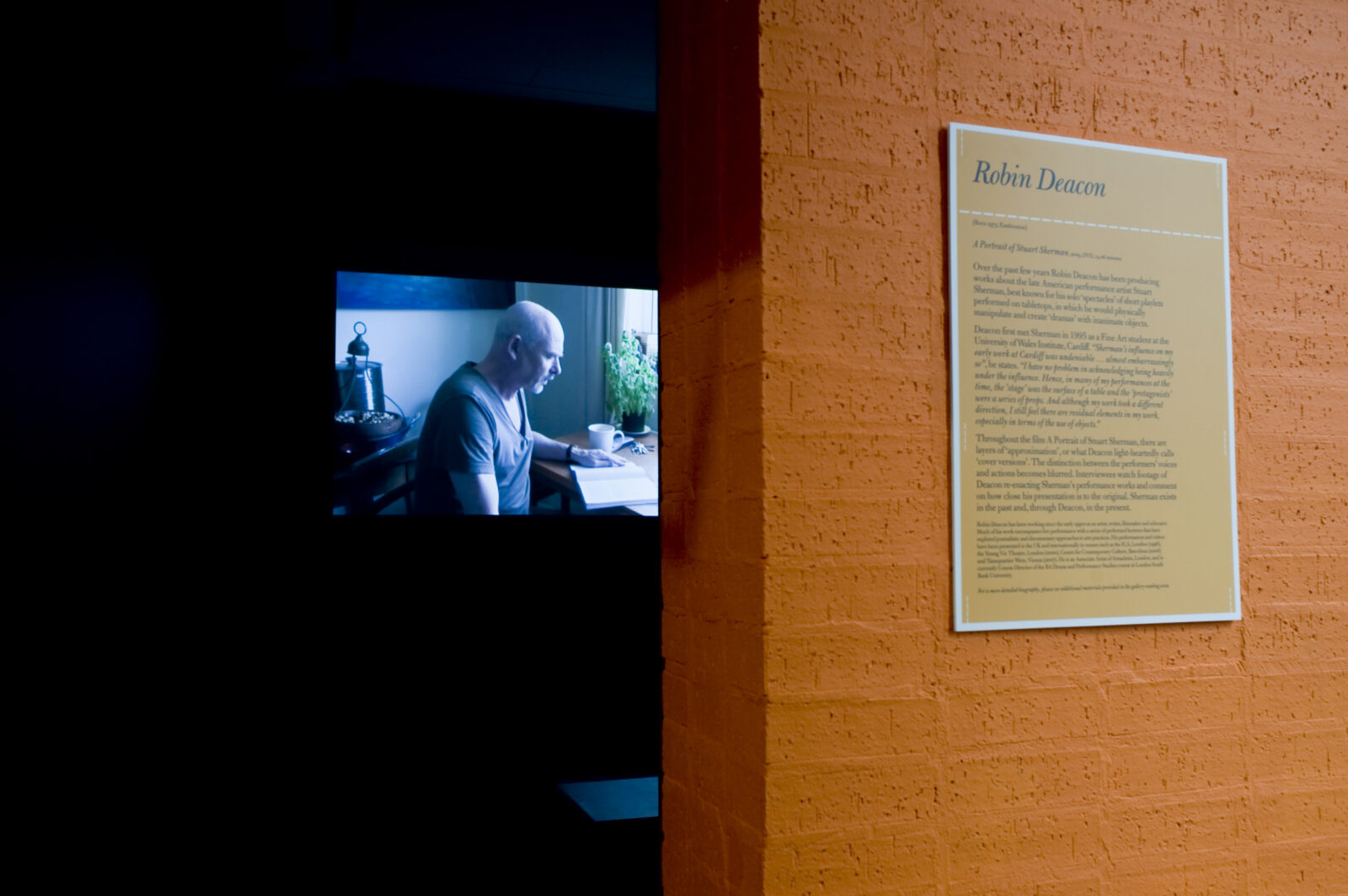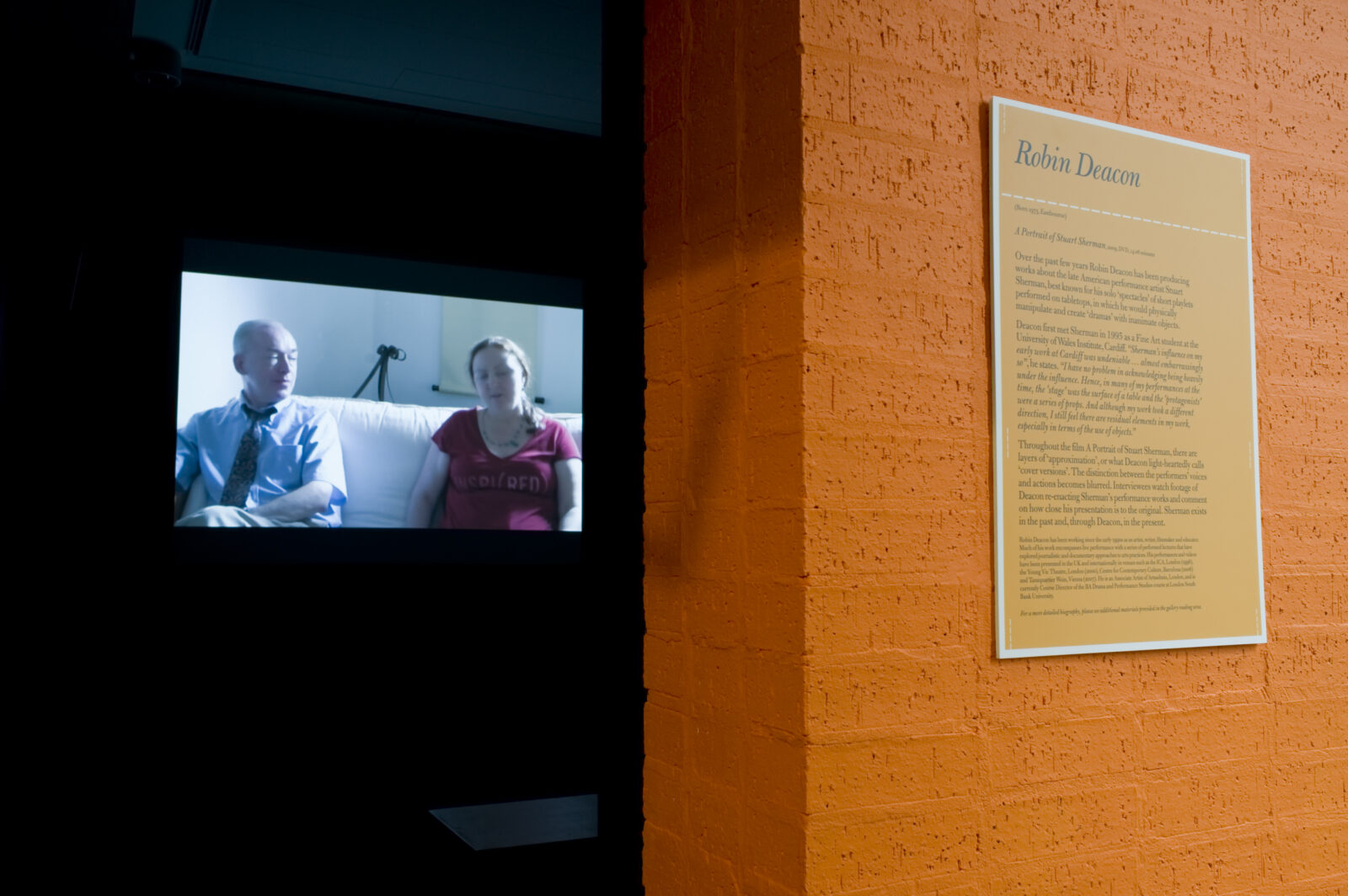 Beverley Bennett
Interruptions (Black Bile) (2009). Paper and ink.
Scar (2010). Mixed media.
Scratch Black (2009). Paper and ink, raked.
Tomorrow Is Uncertain (2009). Raked paper.
Bennett's drawings highlighted the primary action of mark-making, creating a sense of unease through the obsessive repetitive nature of the gestural mark: scratching, dragging, piercing and cutting, using pins, forks and knives as drawing implements. Interruptions (Black Bile) and Scar incorporate what Bennett calls a 'pretty violence': a gentle calculated onslaught on paper as a gesture of control.
'My current body of work questions what a drawing is, which in turn is a loaded question as the possibilities are endless. I'm not interested in representing and rendering the world around me; the interest lies in creating "a world" through the complex language of lines, the repetitive nature of drawing a line, the performative movement of the creation of the line, the abruptness of the line, the cut of the line.'
(Beverley Bennett, Action interpretative panel, 2010).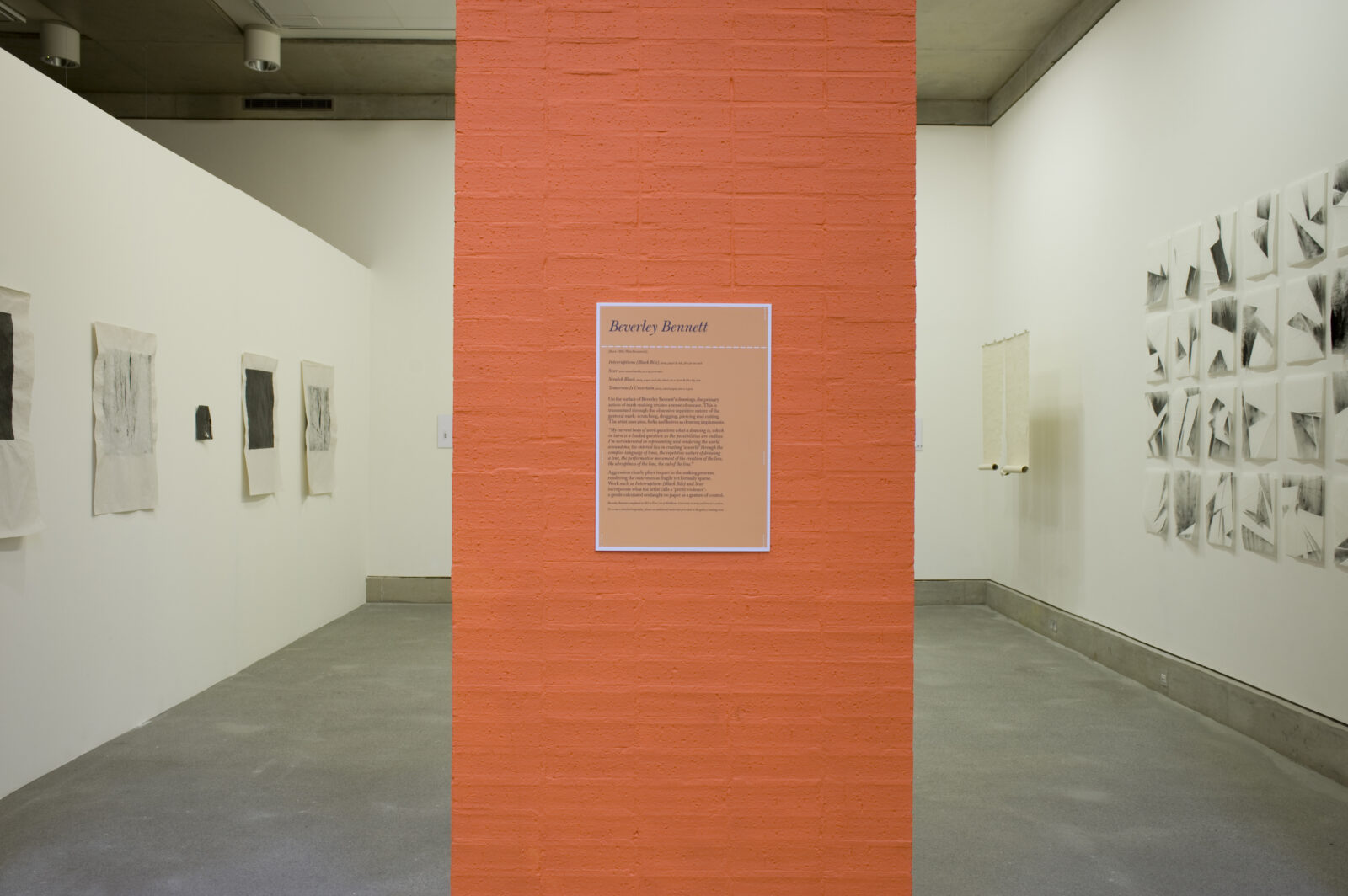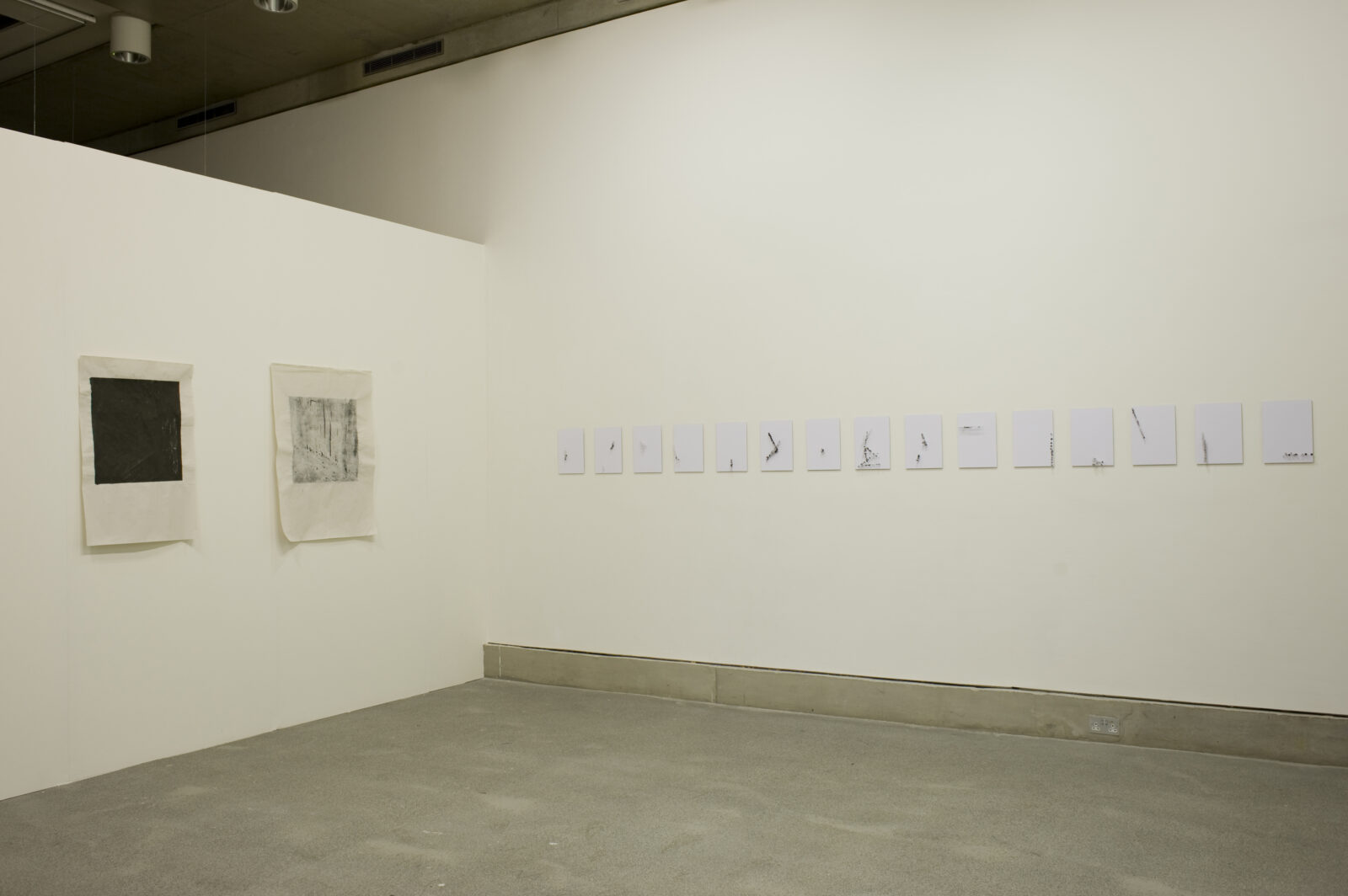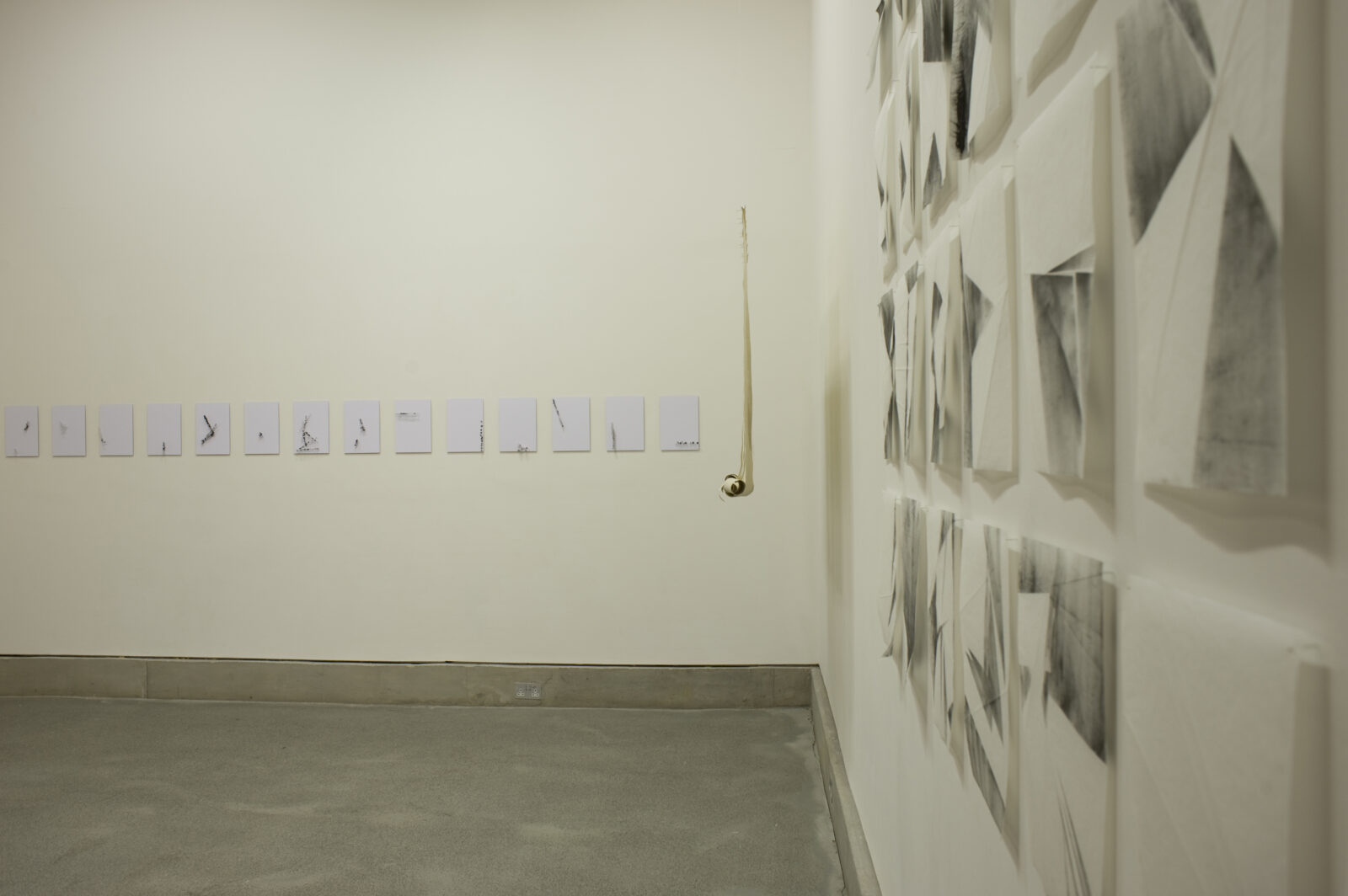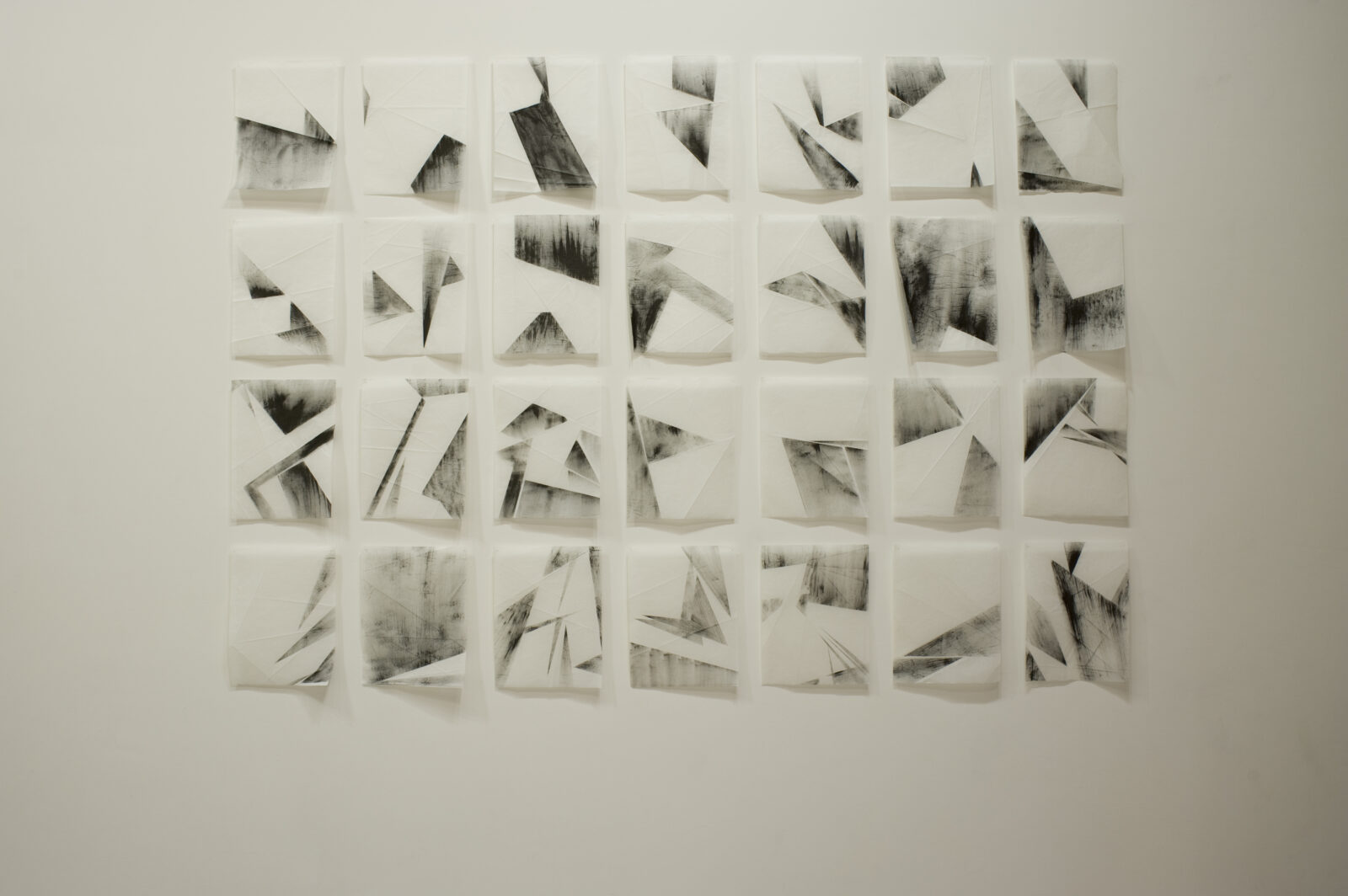 Appau Junior Boakye-Yiadom
Piped (2010). Bicycle handle bars, treacle tins, black paint, MDF platform and stage.
Roar: red, blue, yellow, orange, purple and green (2009). Photographic prints.
Melon n ball, part 3 of 4 (2009). Video (loop).
For Action, Appau Junior Boakye-Yiadom installed video, photography and sculptures to reflect his studio practice. Here, the use of readymade objects, paint and orther liquids such as plaster or spray, was a catalyst for performative situations that explored the transformative qualities inherent in everyday objects. The studio became a private stage in which to create brief performances, yet the artist's absence in the action undermines the dogmatic act that transforms these objects. The aftermath of these performative gestures were then photographed and filmed, to be presented in an exhibition context.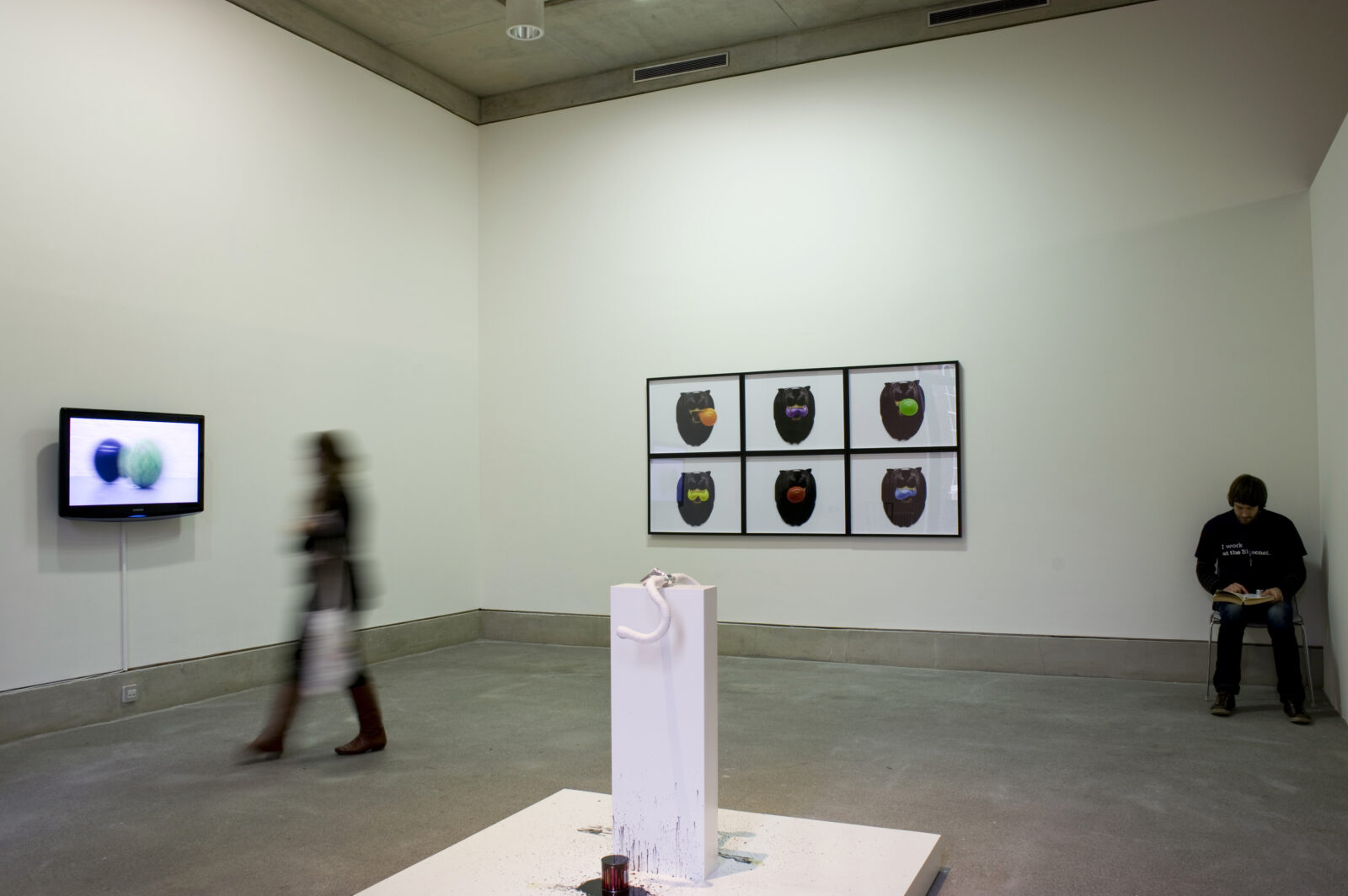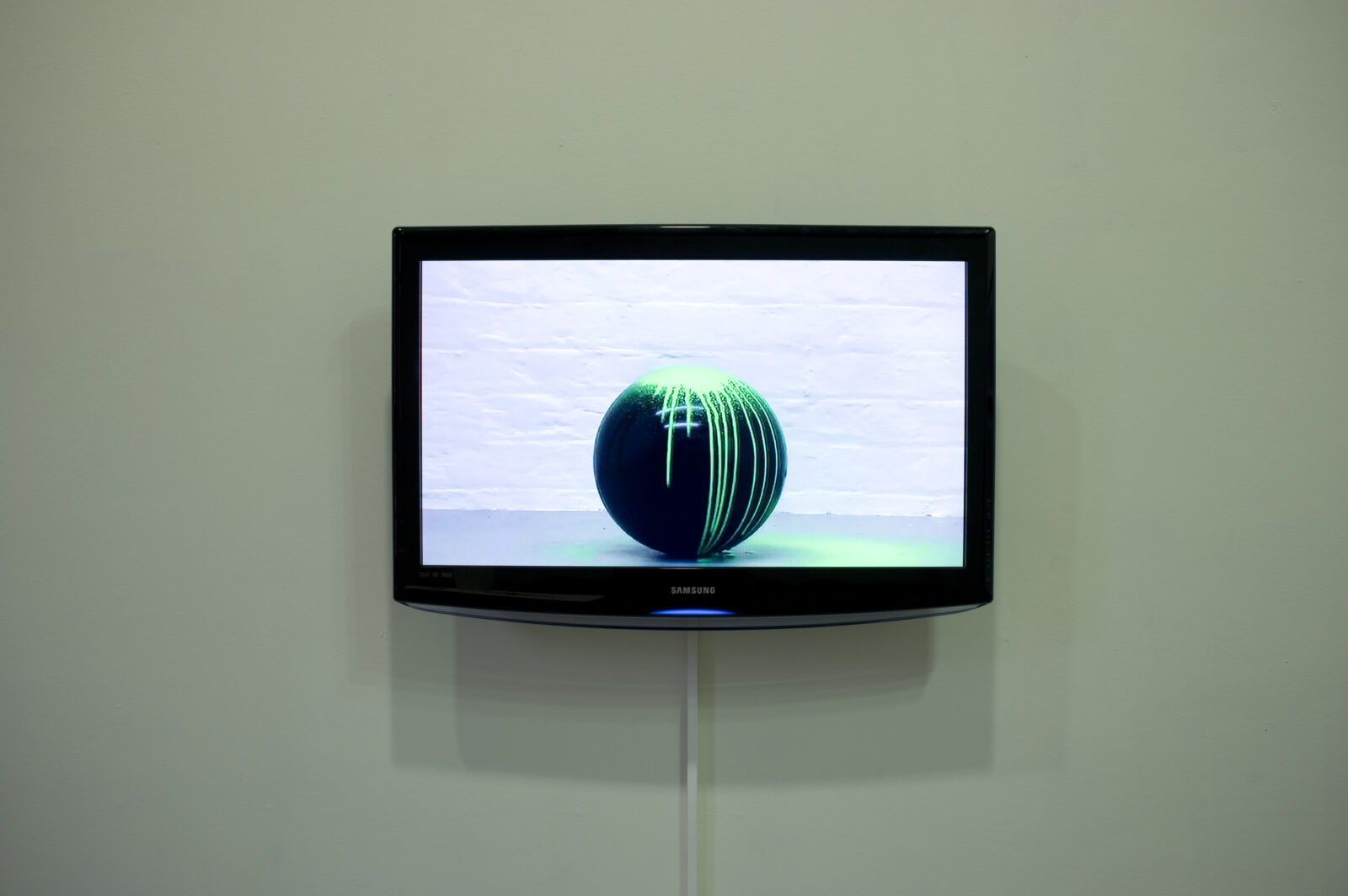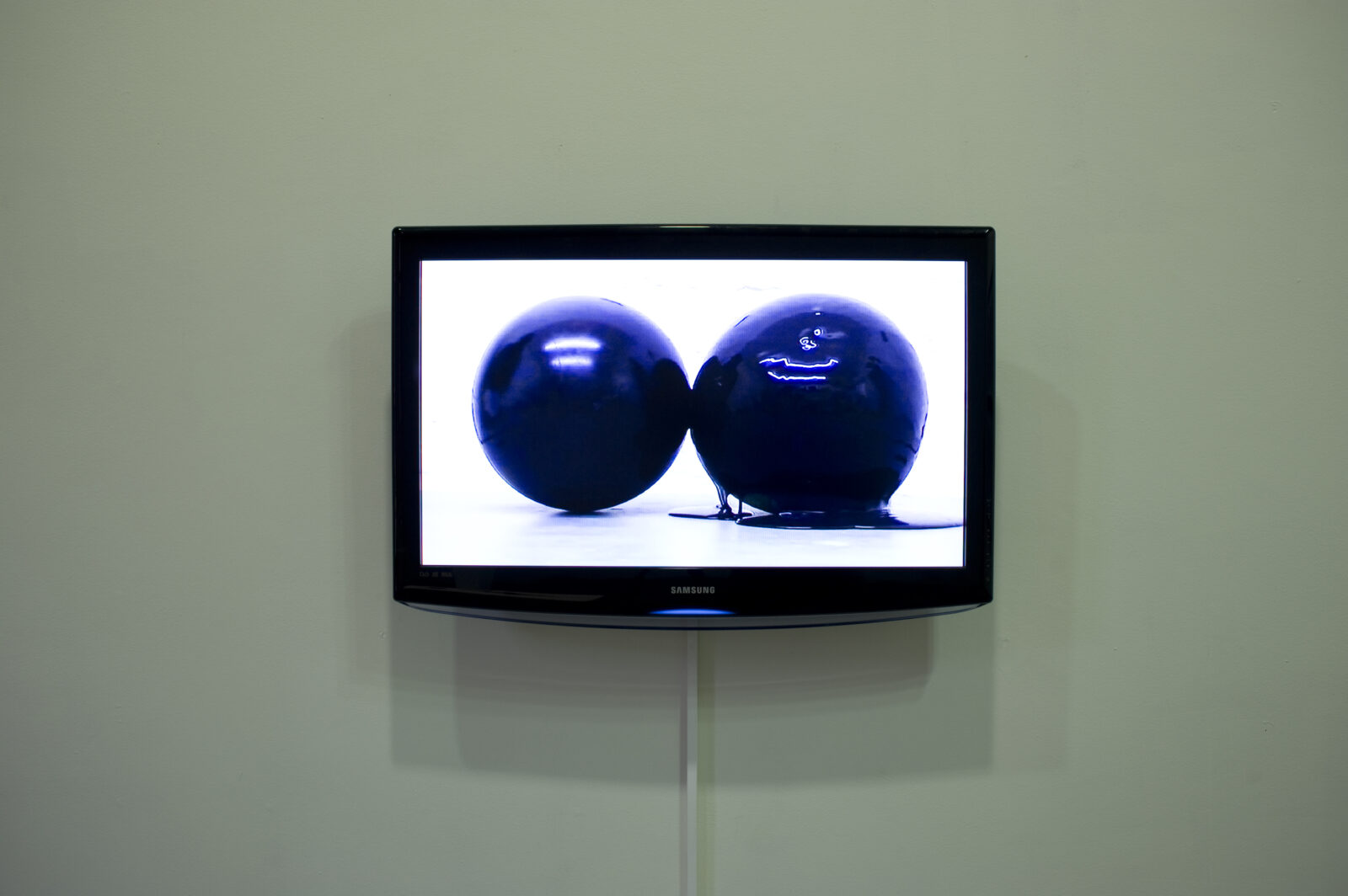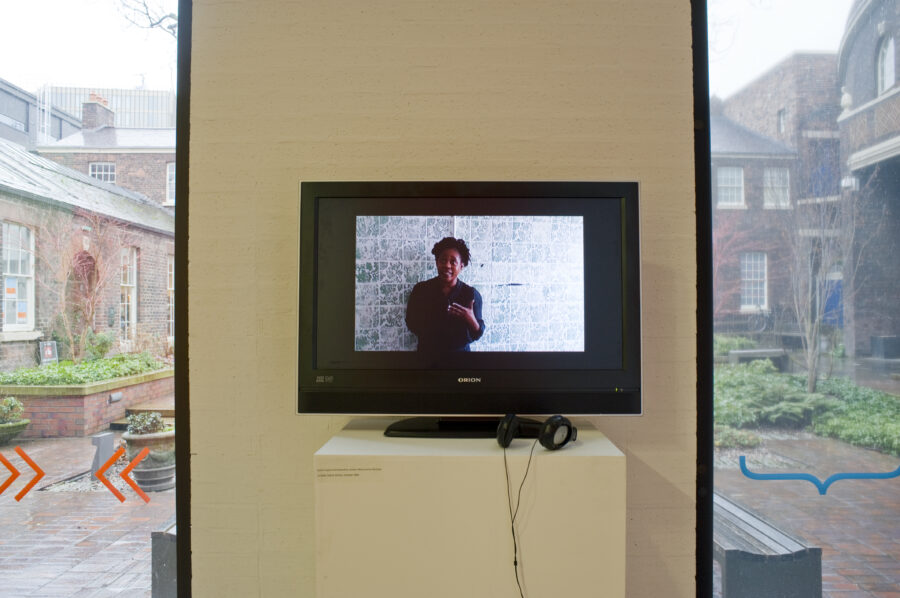 Action (2010). Curated by Sonia Boyce.