As part of Bluecoat's ongoing commitment to supporting outstanding Northern artists, we were pleased to present a solo show by Frances Disley.
As a starting point for her work Disley has previously used the colourways of a high fashion tracksuit to create a moving painting and a community aerobics class as the setting for a dance performance and installation. She is interested in the things we do to feel better about ourselves, while eschewing the elitism found within the self-care industry with its obsessions with conventional beauty, ideal body mass and self-regard.
Pattern Buffer explored the potential of the gallery space to create a restorative environment. Relaxing film works combine with specially selected plants and comfortable seating to create a welcoming setting focused on the wellbeing of the visitor.
The exhibition featured an alternative mindfulness guide; hairdressing as video art, and plants which survive from moisture in the air. The grid of the Holodeck, a device from Star Trek (The Next Generation) covers the gallery floor and walls, inviting participants to engage with different fantasy environments.
Pattern Buffer originally opened 12 March 2020 and the artist had to remove certain tactile elements including handpainted cushions and plant jigsaws to minimse contact with surfaces along with Covid guidance. The adapted installation still remained a complete and immersive environment. Disley has introduced a new ambient soundtrack of relaxing forest and beach sounds. A guided visualisation also played at regular intervals throughout the day.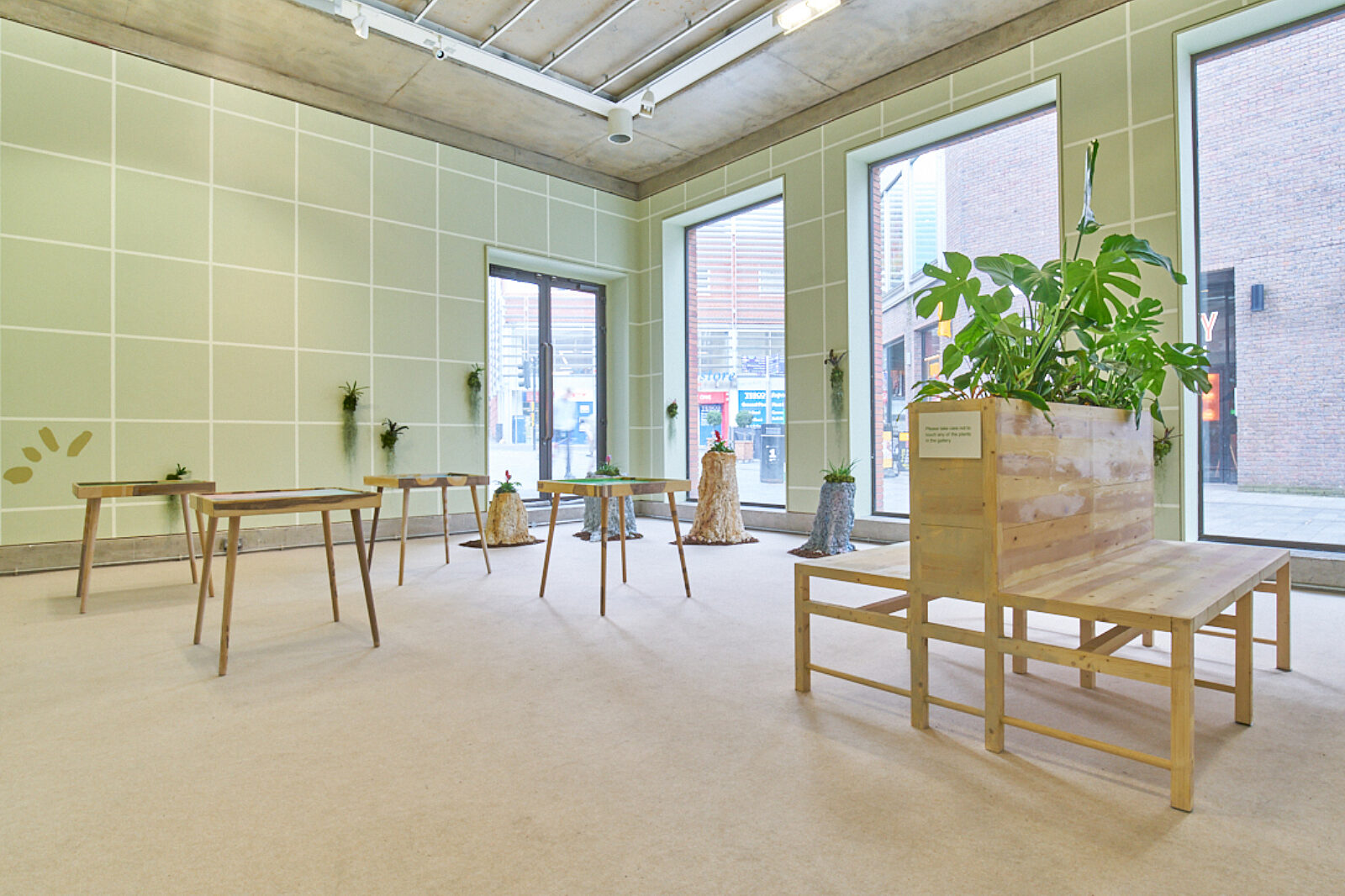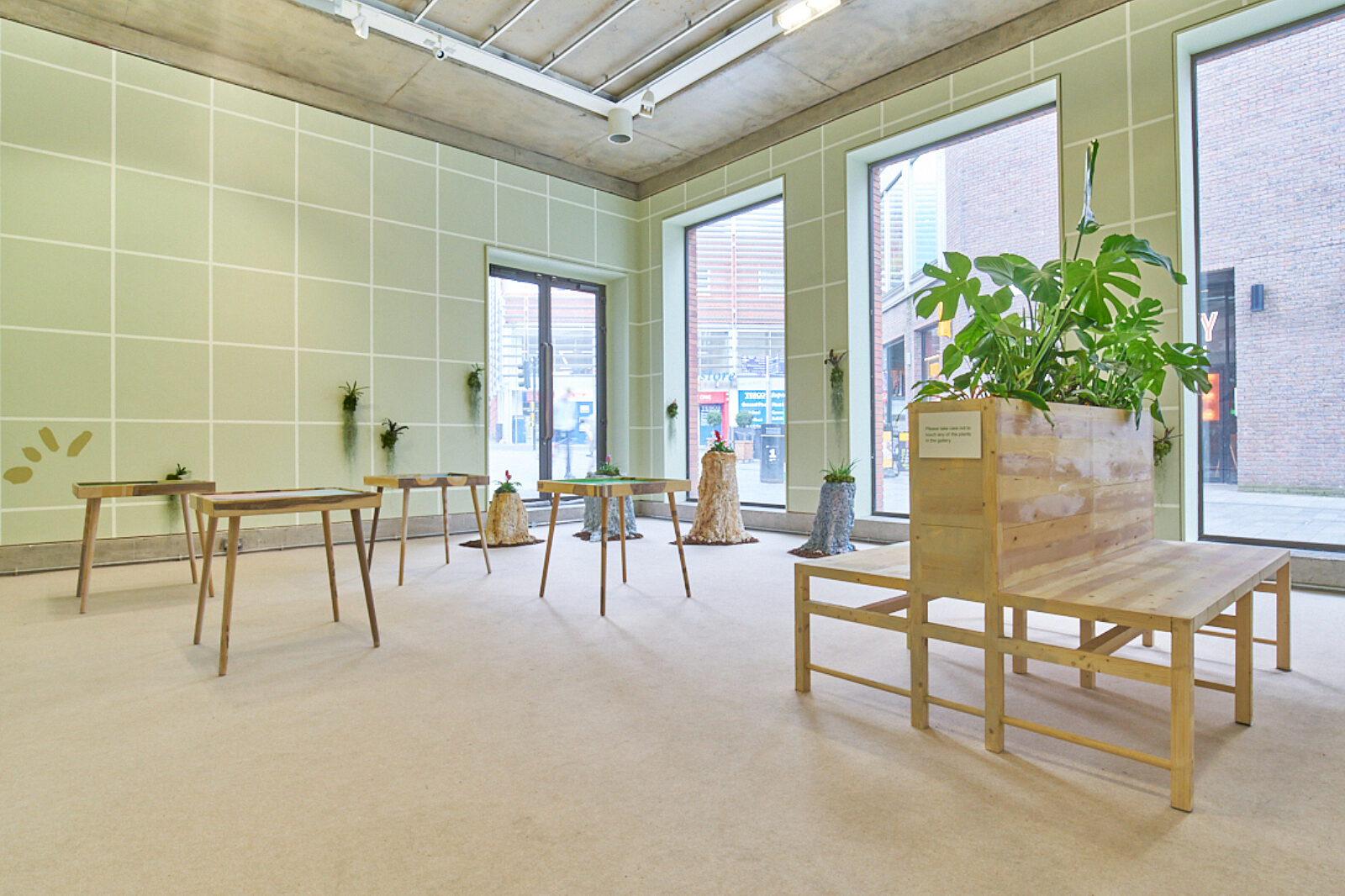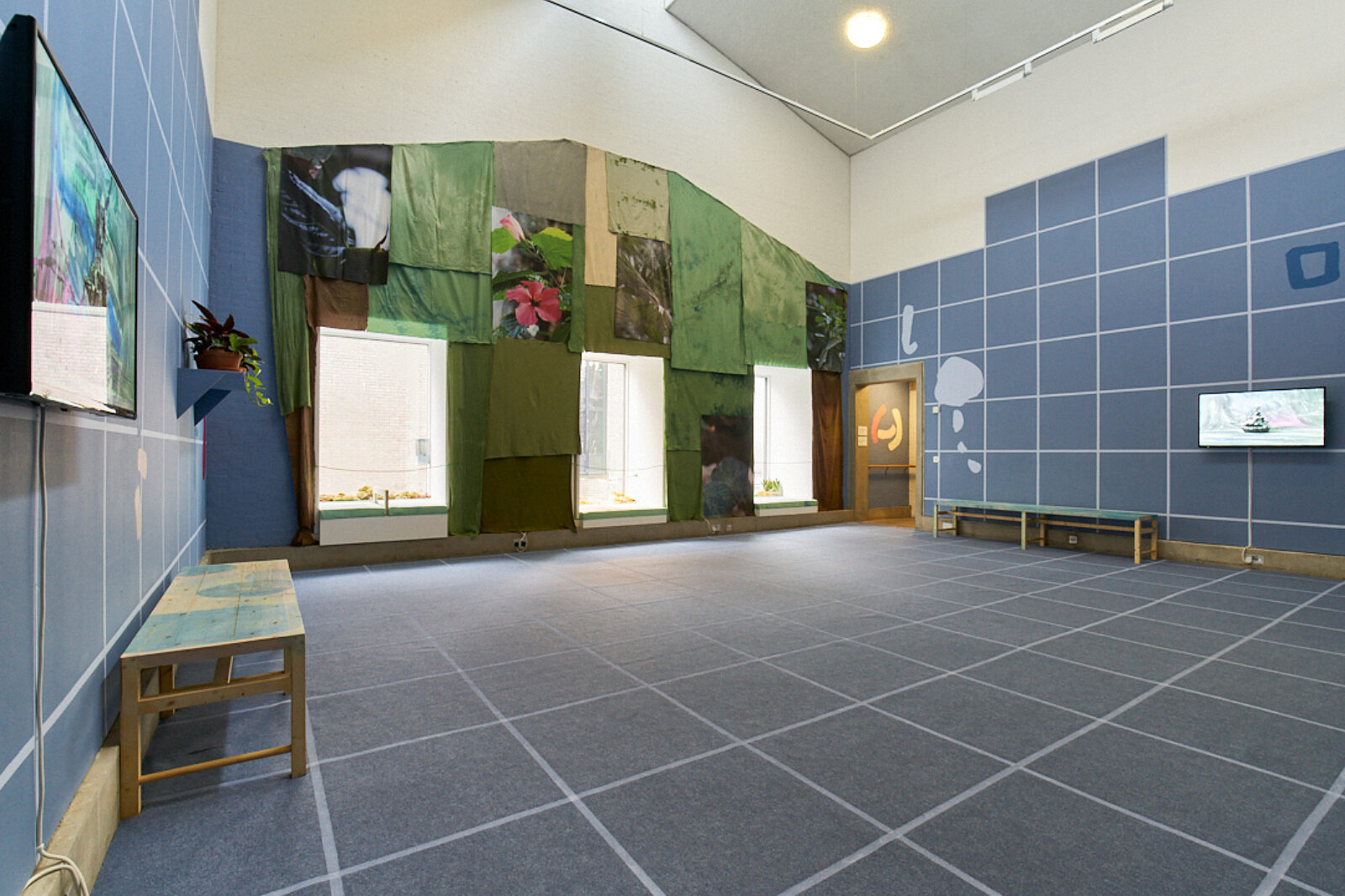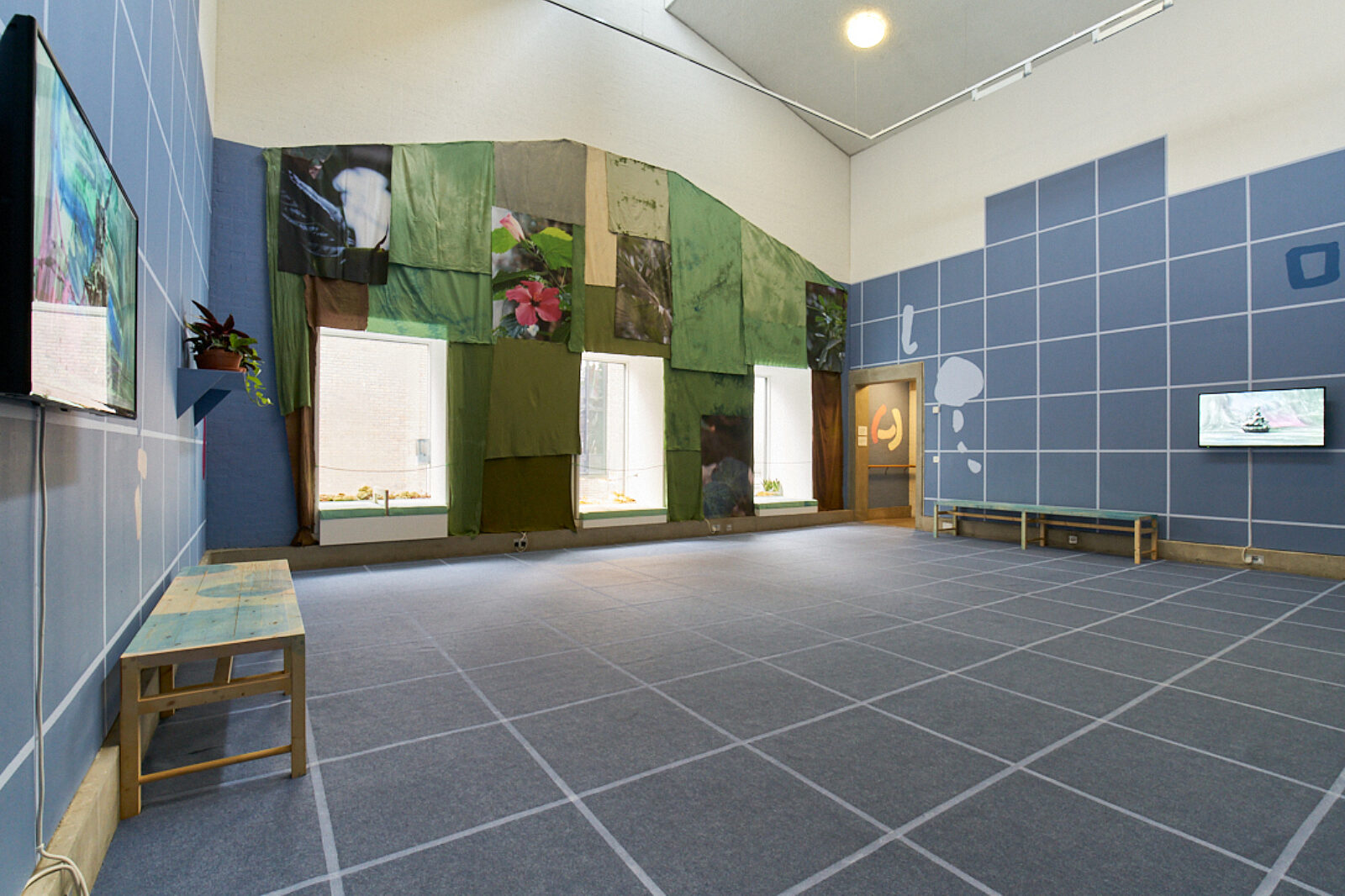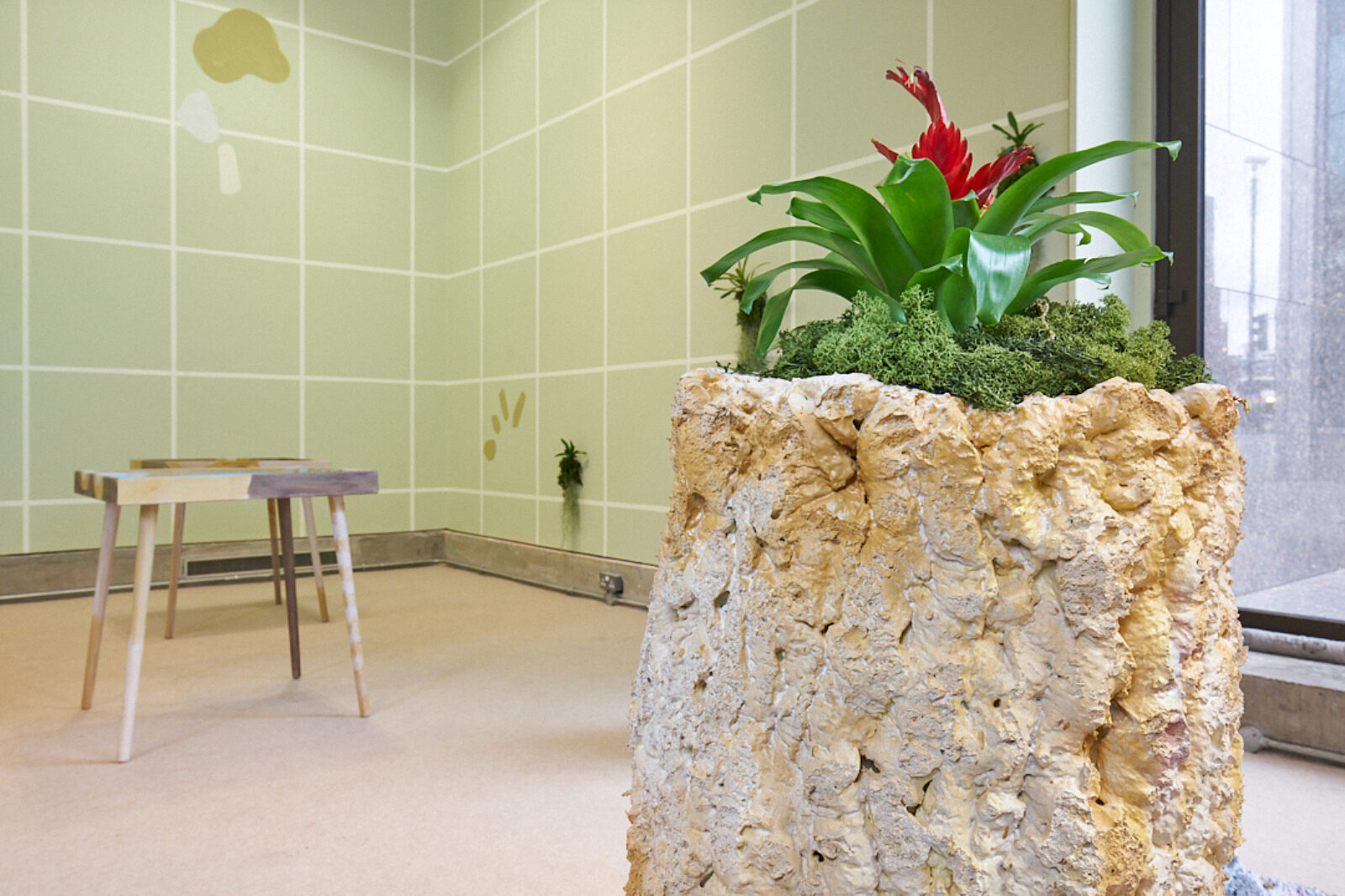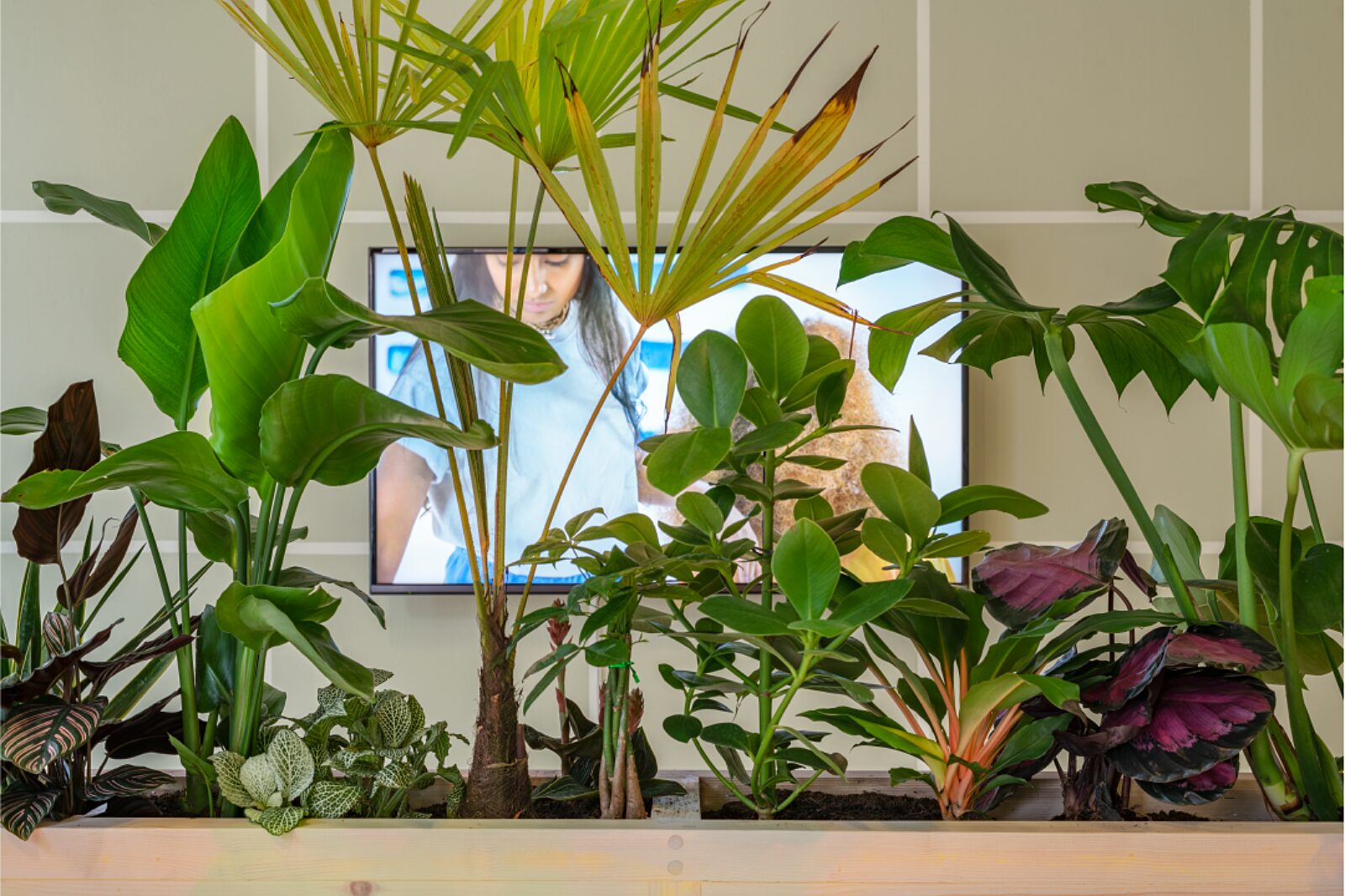 More about the artist
Frances Disley born Warrington, 1976 lives & works in Liverpool. She was a co-director of The Royal Standard 2012-14 and a Liverpool Biennial Associate Artist 2016.
Her performance installation RRR commissioned by Rule of Threes with Sefton Libraries was acquired by the Arts Council Collection in 2018. Recent exhibitions, projects & performances include: Cucumber Fell in the Sand, Humber Street Gallery, Hull, 2019; Tripleflex, Bluecoat & MDI, Liverpool, 2019; Solo Show, OUTPUT Gallery, Liverpool; 2019, Inner Landscapes, Hilbert Raum, Berlin, 2019; Residency – Activation #1 Turnpike Gallery, Leigh, 2019; We Are Where We Are, BALTIC 39, Newcastle, 2018.