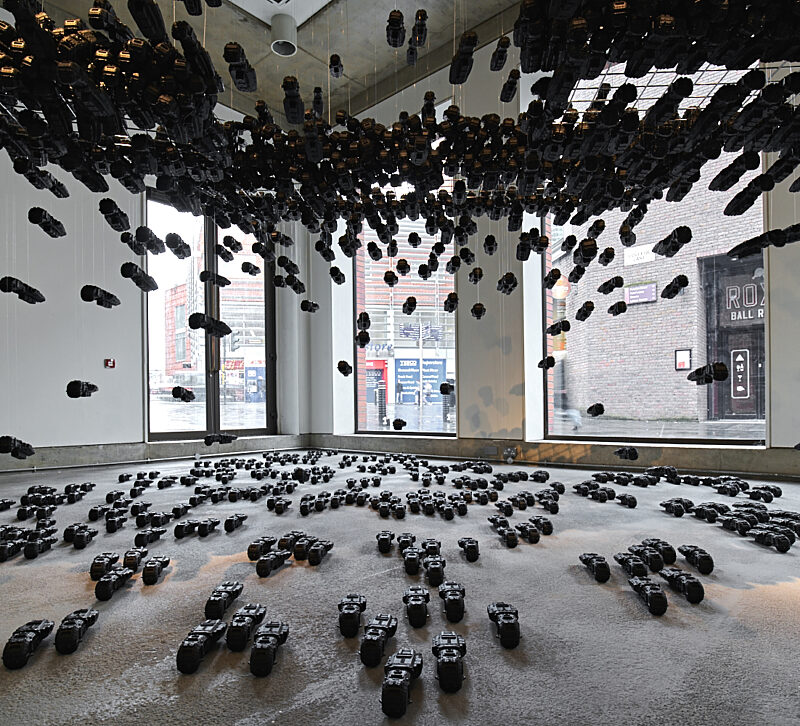 Palestinian artist Larissa Sansour returned to the Bluecoat with a major solo exhibition of new work drawing on themes of science fiction, archaeology and politics.
At the heart of the exhibition was an award-winning film* combining live motion and computer generated imagery that explores the role of myth in history, fact and national identity. It depicts a resistance group from a fictional civilisation depositing elaborate porcelain underground, aiming to influence history and support future claims to their vanishing territories. Once unearthed, this tableware will prove the existence of this counterfeit people. By intervening in history in this way, they create both a myth and a nation.
The exhibition also included 'artefacts', including the porcelain of the title, and a large-scale suspended sculptural installation based on miniature versions of the spaceships glimsped in the film.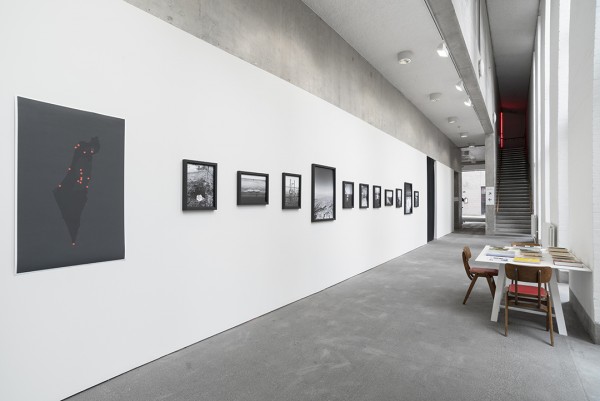 *(Best Experimental Short at the Guanajuato International Film Festival)
---
Exhibition supported by the Danish Arts Council.
In the Future They Ate From the Finest Porcelain is co-commissioned by FLAMIN Productions through Film London Artists' Moving Image Network with funding from Arts Council England; New Art Exchange, Nottingham; Bluecoat, Liverpool; Wolverhampton Art Gallery, Wolverhampton; and The Mosaic Rooms, A.M.Qattan Foundation, London; with support from Doha Film Institute; The Danish Arts Council, Arts Council England, Iambic Film, Knud Højgaards Fond and Contemporary Art Platform – Kuwait. Produced by Spike Film and Video, Bristol.
Image Credit: Larissa Sansour, In the Future, They Ate From the Finest Porcelain, (c) Larissa Sansour. Video Still.