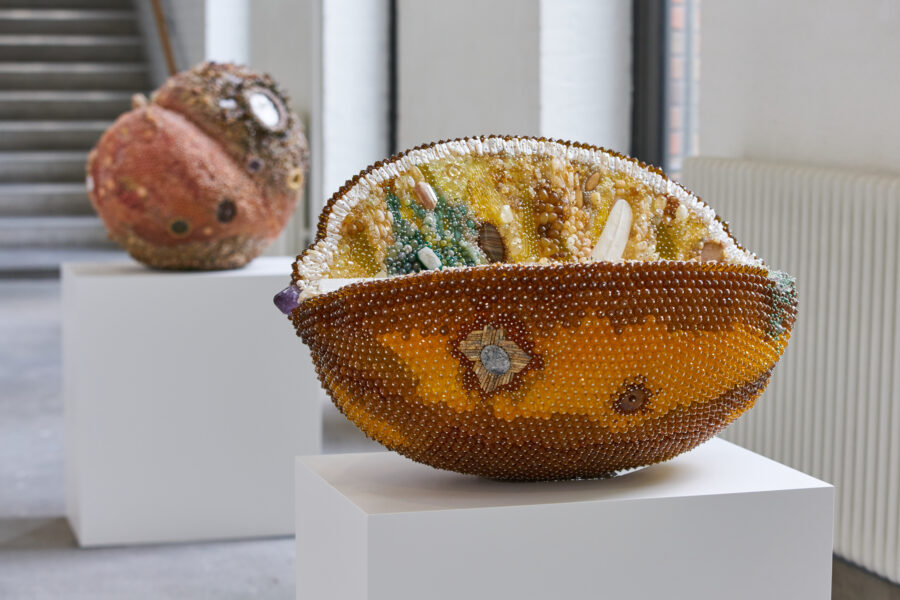 Kathleen Ryan, Bad Lemon (Slice) (2020) Installation at Bluecoat. Photography by Rob Battersby.
Roland Persson, Mouth of Medusa (2018) Installation at Bluecoat. Photography by Rob Battersby.
Hear from the Curator of the 2021 Liverpool Biennial exhibition at Bluecoat Manuela Moscoso in this tour of our gallery.
The artworks suggest that we are not sealed off from our environment, but are porous. For example, our skin is porous and lets in moisture and other particles from our surroundings. But even hard, solid objects like rocks and concrete can be porous. When we recognise the constant exchanges between objects, plants and animals, we also reject the idea that humans are separate from nature. Instead, new and more equal relationships come to light.
On the exterior wall of our building along Blundell Lane we presented Jorgge Menna Barreto's mural Mauvais Alphabet, featuring entangled drawings of common edible weeds found in Liverpool.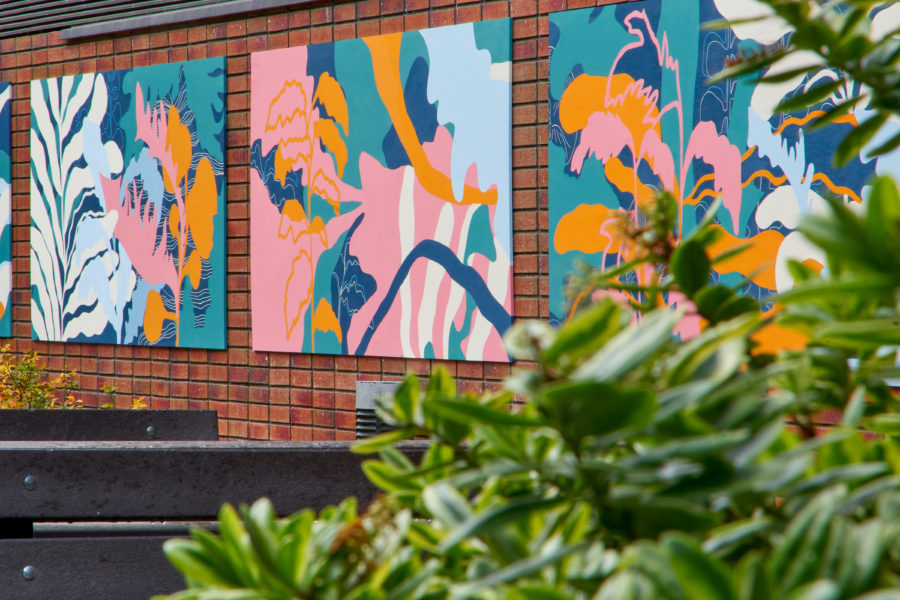 Jorgge Menna Barreto, Mauvaise Alphabet (2021) Installation view at Bluecoat, Blundell Lane. Photograph by Rob Battersby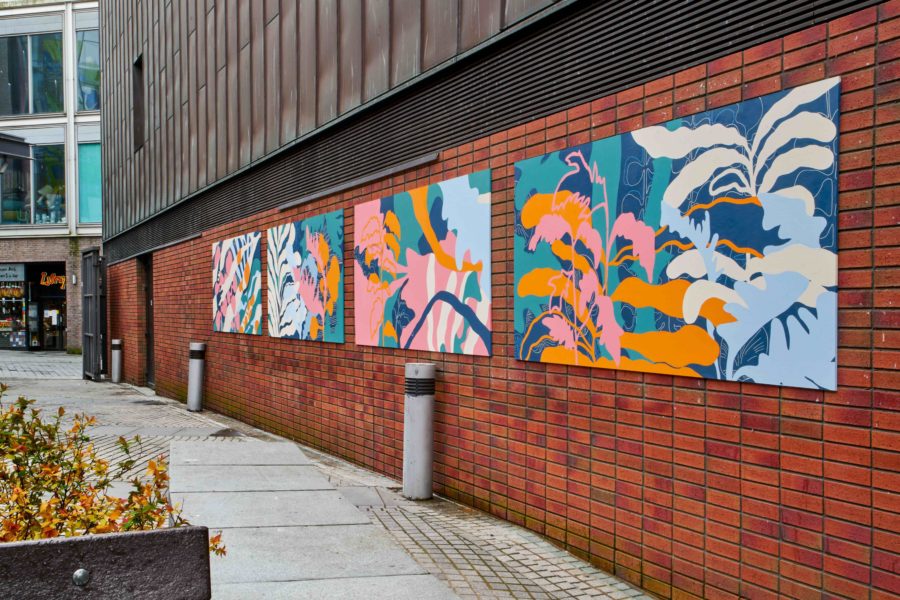 Barreto invited students from Liverpool John Moores University to explore the city centre looking for plant life, and to interpret what they found through drawing, painting or even performance. Working with local mural artist Anna Jane Houghton, Menna Barreto transformed the findings into the finished work, a large scale, colourful mural with entangled, zoomed-in details of the weeds the students chose. Mauvais Alphabet highlights often unseen and unwanted plant life in the city centre, while commenting on it's vital role in the ecosystem.
The work is a culmination of Menna Barreto's durational project Environment Sculpture, which also includes a publication, Enzyme #2 Life Systems. This publication features research into how our environment is shaped by what we eat and how we live. Find out more about Menna Barreto's work here.
Take a virtual tour of the show below