seen/unseen was curated by Olu Oguibe and challenged assumptions surrounding the framing of African art. The exhibition featured the work of five artists of African origin working in Britain: Uzo Egonu, Lubaina Himid, Olu Oguibe, Folake Shoga and Yinka Shonibare.
Olu Oguibe introduced his curatorial thinking in the exhibition catalogue:
"The artists in this exhibition inhabit such a terrain of difficulty where the quality of their work and the reality of their presence in the West are considered insufficient to grant them their proper place in contemporary cultural history. They share an African origin, a factor which is supposed to define their work not in ways which they individually define, but along lines designated by others who arrogate to themselves a better understanding of those origins."
Oguibe went on to state that the artists in the exhibition did not belong "in the romantic and imaginary backwoods where the art establishment would rather have them", instead they belong "right in the centre of contemporary cultural discourse and narration."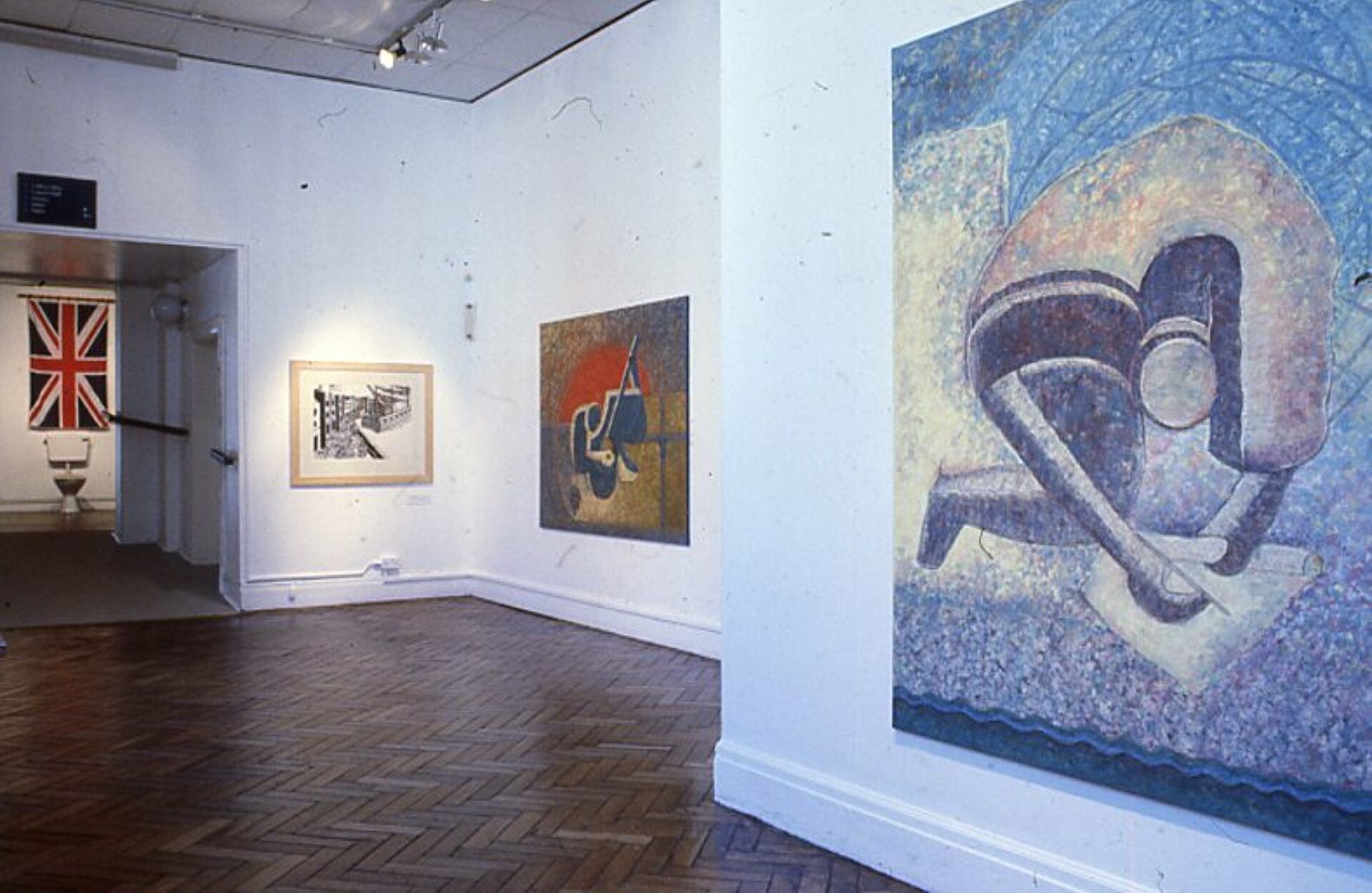 Artists and works included in the exhibition:
Uzo Egonu
Past and Present in the Diaspora (Series)

Egonu was born in Nigeria and studied at Camberwell College of Art. Egonu's work in seen/unseen began with a reflection on Christopher Columbus' 'discovery' of the Americas. "It is not the controversy, nor the sentimentalism attached to the consequence of the legacy of Christopher Columbus' discovery of the Americas, that evokes one's feelings to produce works which are inspired by that thought. What aroused one's feelings was the bewilderment of human behaviour and its contradictions. That thought led to the inspiration and to the visualisation of the event and its legacy." The two artworks in the exhibition sought to represent both spiritual strength and the strength of human staying power.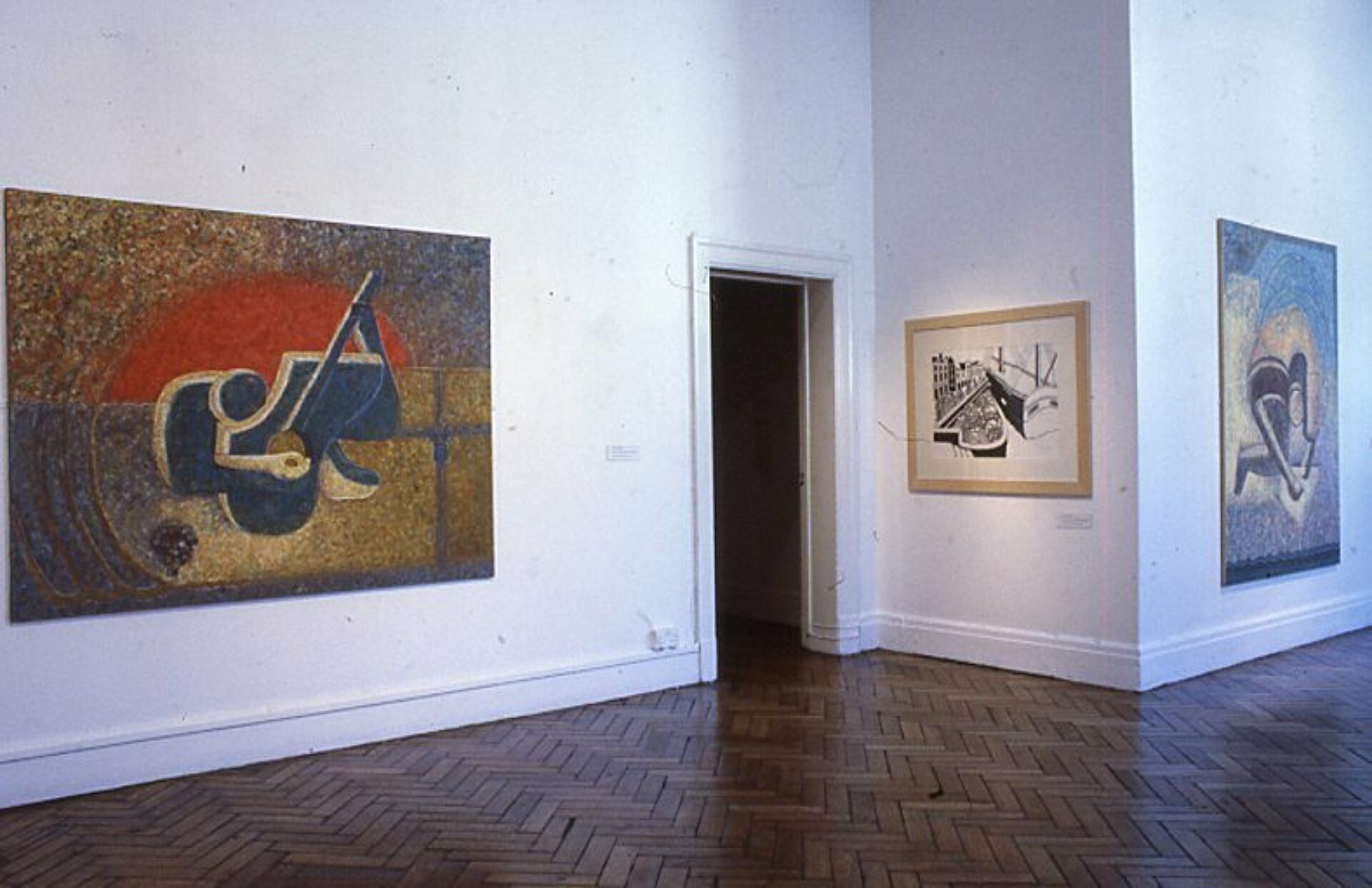 Lubaina Himid
African Gardens (Series)

Himid is a British painter who studied theatre design at Wimbledon College of Art and received an MA in Cultural History from the Royal College of Art. Oguibe writes "Himid has one of the finest and strongest articulations of colour in contemporary art, as well as a boldness of form, an overwhelming control over space and understanding of monumentality which the empty and loud rhetoric of New York postmodernism cannot equal." Her work interweaves "strands of history and signification, patterns of colour and form, fragments of the concrete and the imagined, and the result is a creation which is both echo and enactment of reality, what she describes as her 'truths, prophesies and legends'."
Himid described Africa Gardens as "a letter home". The origin of this form in her work can be traced to Mirror Cloth Bowl: speaking to Ma Shulan (1986). The installation mirror/cloth/bowl acts as nine painted conversations with the dead, turning "the theory of continuous black creativity into a clamour of vibrant and splendid reality."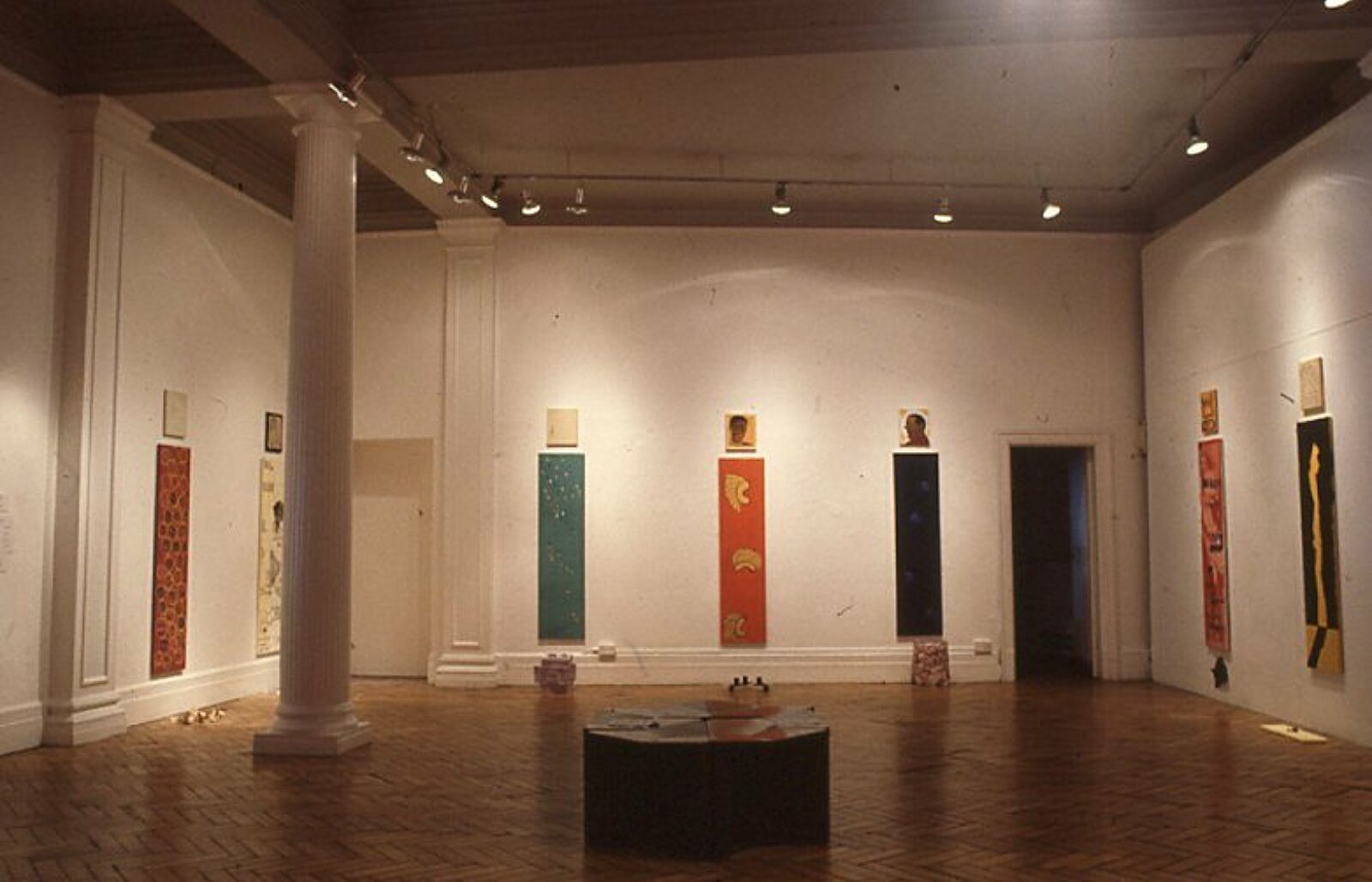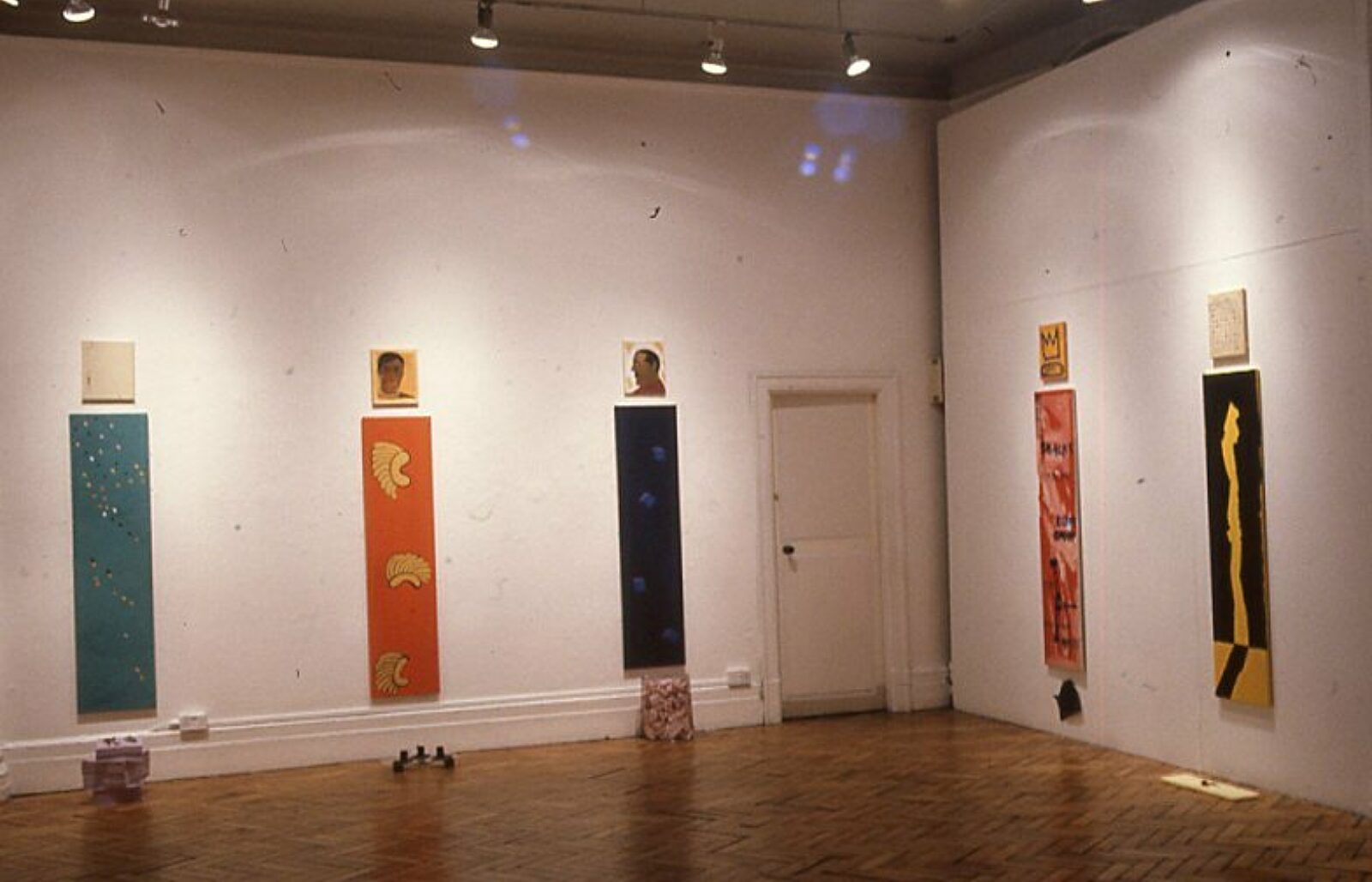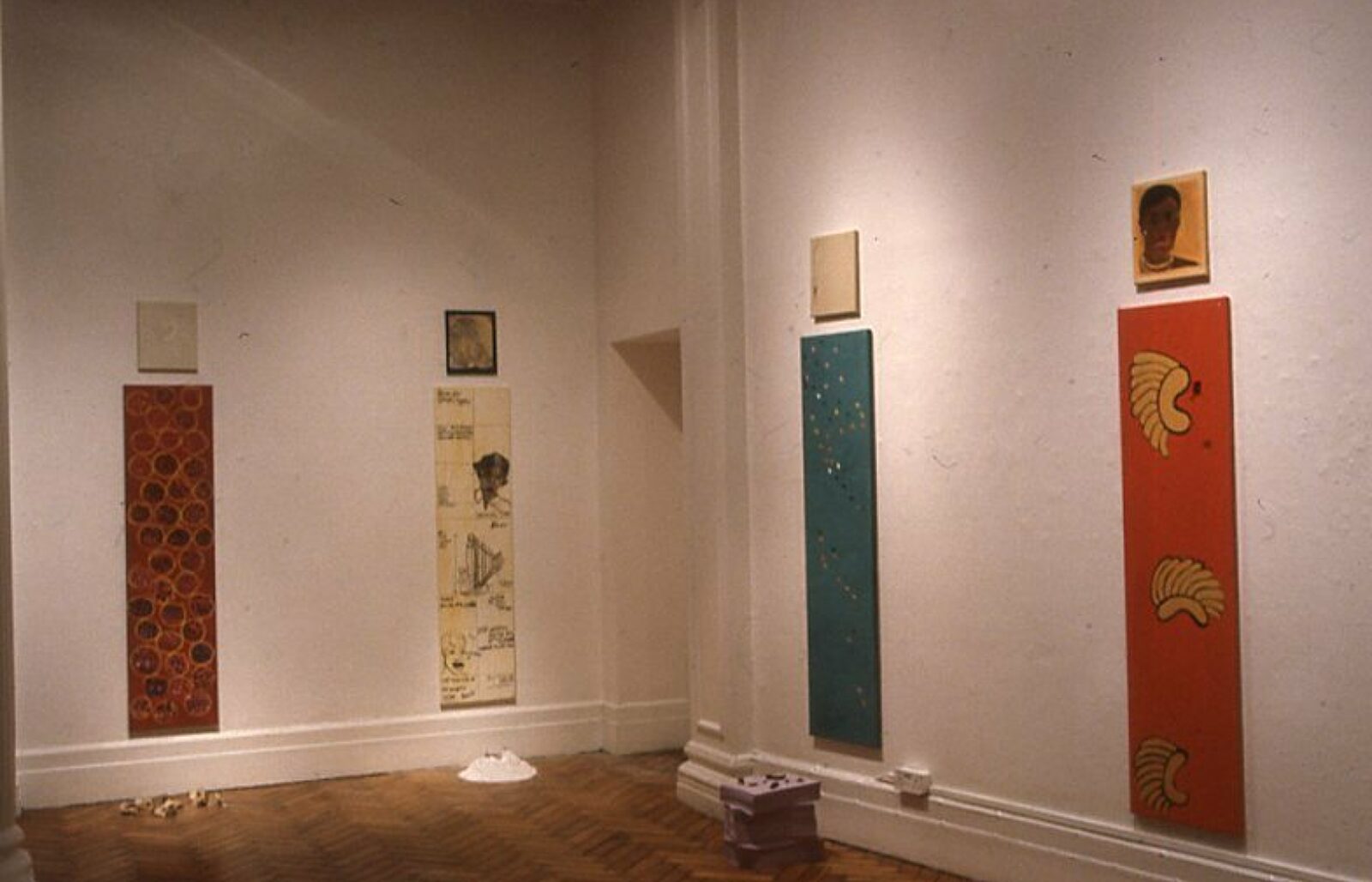 Yinka Shonibare
Double Dutch, installation, acrylic on African fabric.
Shonibare studied Fine Art at Byam Shaw School of Art and gained his Masters in Fine Art from Goldsmiths College. Working in painting, photography, sculpture, installation and film, his work explores race, cultural identity and the relationship between Africa and Europe. In Double Dutch, he "plays on the vulgar monumentality of modernism through assemblage. He validates impermanence through the interchangeability of the myriad little blocks that make up his wall-size installations, and the fact that as perpetual fragments, the whole disappears when the parts are dismantled" (Oguibe).
Shonibare writes that African fabric signifies African identity, being worn with pride amongst radical or cool youth in Brixton. However, African fabric is a colonial construction – its origins can be traced from Indonesia to Holland to Manchester and then Africa. Indigenous variations of the fabric have been appropriated for local use, with these fabrics carrying "a freedom of expression in the urban African setting, a freedom to be different (not European)." "In this exhibition", Shonibare says, "canvas has been replaced with African fabric and the aforementioned baggage which African fabric carries; to engage questions about the possibility of a modern African identity in the contemporary post modern setting. Here questions are being asked about painting, its narrative, the possibility of a contemporary African engaging with the medium."
"Here the viewer is seduced by paint, the very primary vehicle of expression/ seduction of male abstract expressionism" (Shonibare).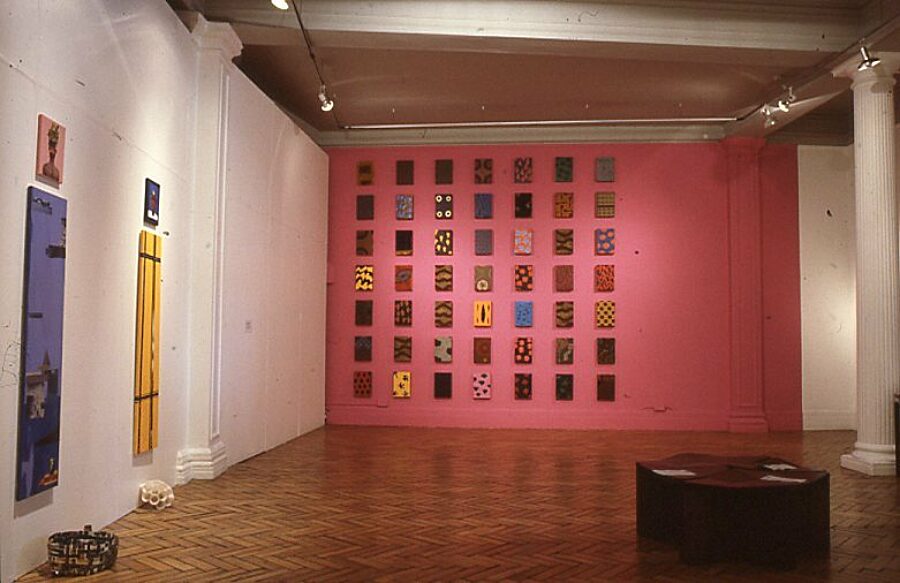 seen/unseen (1994). Yinka Shonibare, 'Double Dutch' installation, with work by Lubaina Himid, left.
Olu Oguibe
Untitled, installation.
Songs for Catalina, slide installation.
Oguibe is an artist, theorist and curator. Describing his work, he says he engages "in a consistent and freewheeling project of quotations and references, of reclamations and stakes, of confrontations and interrogations, which only the most seamless of critical paradigms is able to do justice to".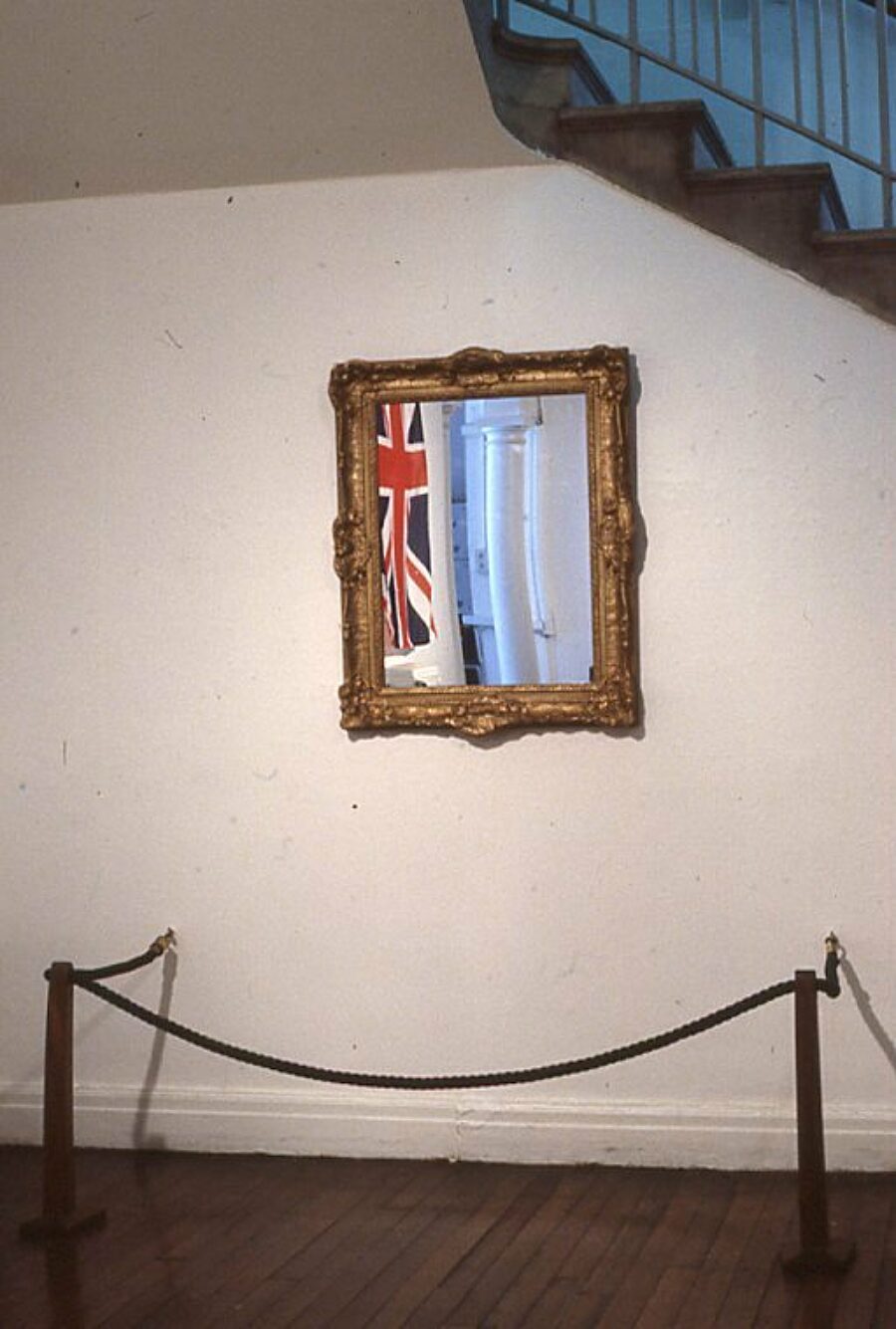 seen/unseen (1994). Olu Oguibe, Untitled installation.
Folake Shoga
Like Something Not Very Concrete, film, video and slide projection on found furniture.
Shoga works in installation, video, sculpture and drawing. Oguibe describes her films as dealing "with conflict and uncertainty, with both intimate and shared anxiety, with inner turmoil and outward indifference." Like Something Not Very Concrete is a time-based installation which explores appearance and identity by the Indigo Alliance, a group of women of mixed heritage. The installation uses slides, film and video to examine influences which affect the self-image of mixed-race women.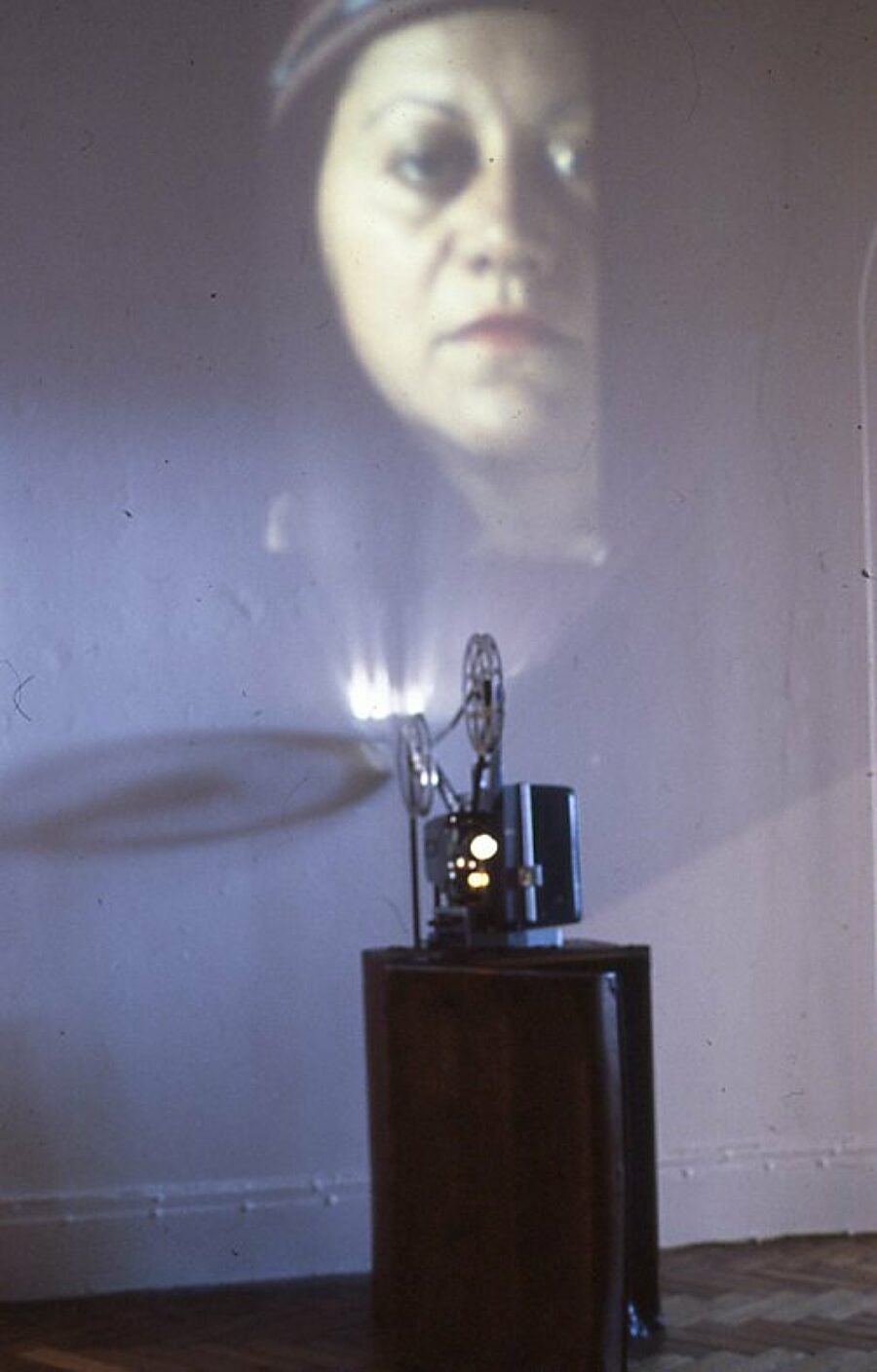 seen/unseen (1994).Folake Shoga, 'Like Something Not Very Concrete'.