Phillips' work narrates key events and man-made phenomena from 1900 to the present, from the pioneering inventions that heralded the modern age to the mass-production and consumerism that characterise life today.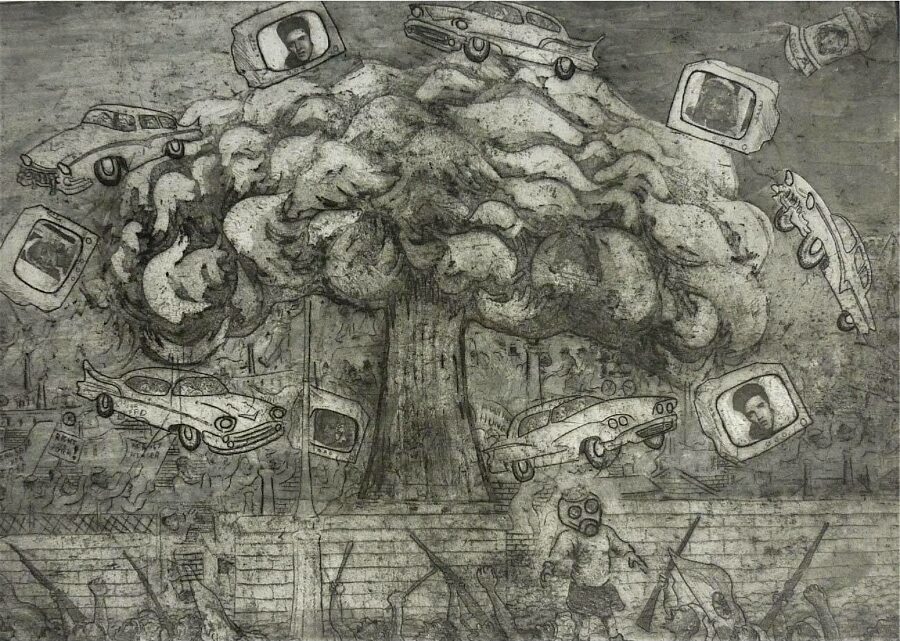 12 Decades: 1950s, March of Commodities, etching (proof), 2020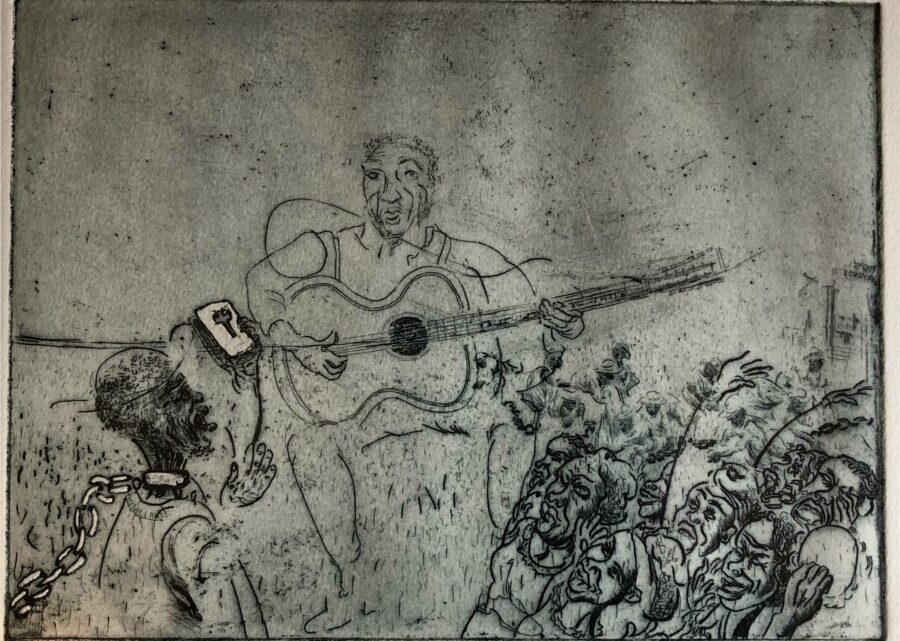 Blues III, from Jazz series, etching, 1993
The focus is on the nature of technological progress evinced by our age-old aspiration to fly, starting with an image of the first powered flight (1903), and proceeding through the decades into the modern era of supersonic jet fighters and drones.
The exhibition complements a new installation, 20th Century Chapel that Phillips is working on for Liverpool's 'Bombed Out Church', St. Luke's, and a proposed pedestrian trail of public artworks between Bluecoat and the church, which were both badly damaged in the Second World War.
The two venues will eventually be connected by a public art trail of painted plaques that the artist is developing, to be mounted on buildings in Bold Street and the Ropewalks district. The trail will lead the viewer from a traditional gallery setting, through the streets, to the ruined church, becoming the real-life testimony of the story told in the artworks - from art to reality.
Go behind the scenes for Tony's exhibition and hear more about his etching process, the exhibition at the Bombed Out Church and the the trail of public artwork. Film by Niloo Sharifi
Exhibition image gallery
Photos by Roger Sinek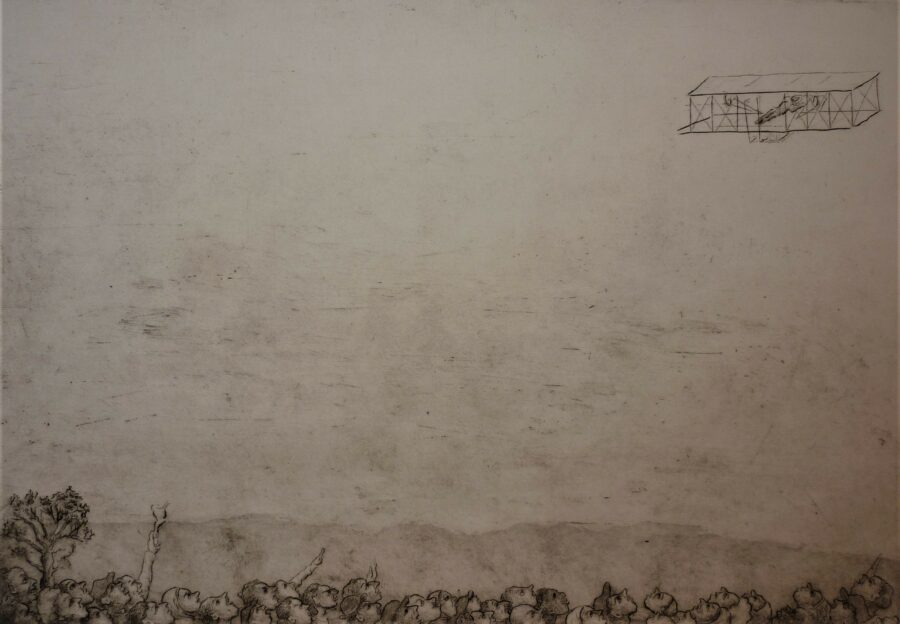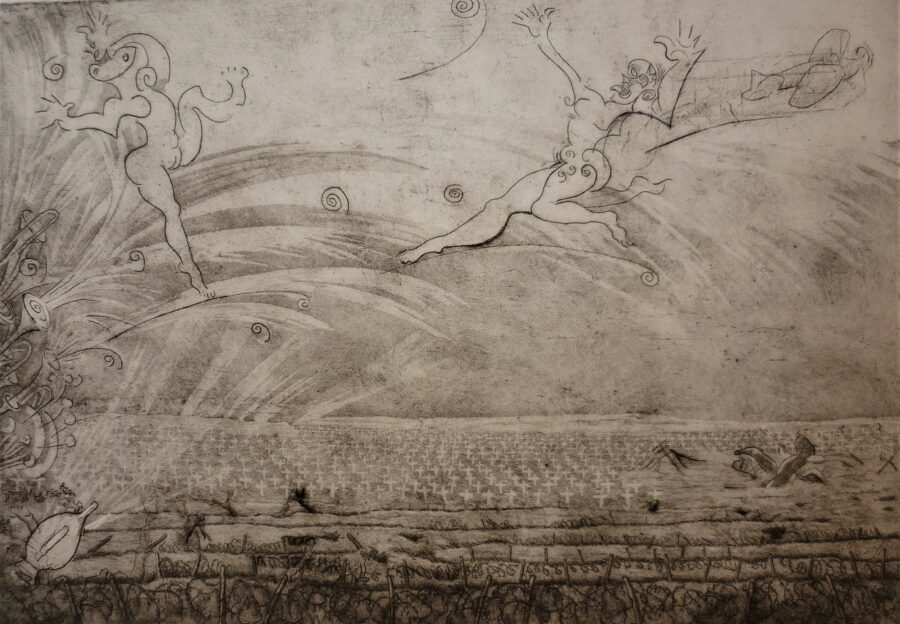 12 Decades: Rite of Spring, 1911-1920, etching, 2020