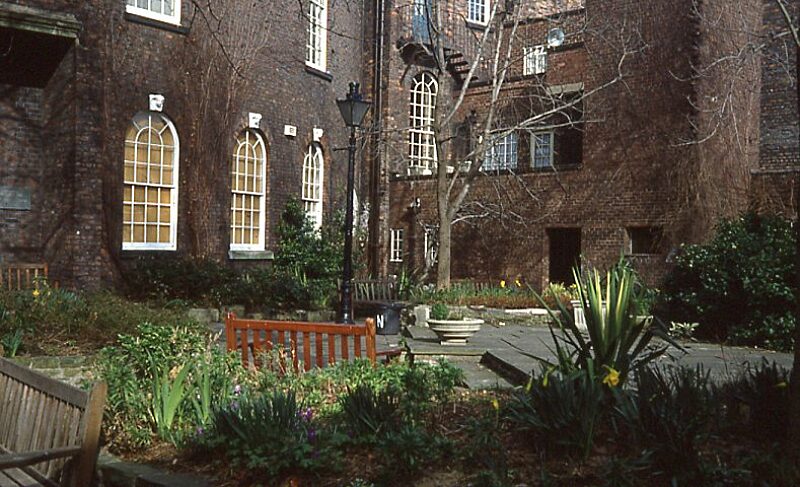 The leafy enclosed quadrangle at Bluecoat has been different things over the last three centuries, including a forecourt opening onto College Lane, a herb garden, a school playground and, in the early 20th century, an outdoor extension for the parties held by the Sandon Studios Society, the arts group at the centre of Bluecoat's artistic and social life. For one of their parties, they constructed a makeshift pond there. The space also housed air raid shelters during the Second World War and was a yard for the sculptors who worked in studios surrounding it. Its history as a garden starts when one of the artists in the building, the sculptor Herbert Tyson Smith, started to landscape it, earning him the nickname 'Capability Smith'.
This collection offers a selection of images, mainly from the 1980s and 90s, showing how the garden has changed and how it has been used - as a place to meet and relax, for music and other performances, for workshops and as a site for outdoor sculpture exhibitions.
Do you have memories of the garden, or images that you'd like to share with us? If so, go to the My Bluecoat Stories page.