March for the Arts is a collective dedicated to raising awareness about the importance of the arts.
They champion those who work in arts industries and campaign positively about the power of the arts to improve lives. When they're not marching they're reading, listening and working towards a better future for creative industries and artists.

Origins
During the pandemic, a small team of theatre professionals got together to create March for the Arts. It started as a physical demonstration to campaign for fair funding, but they realised bigger plans were needed. They decided to pull together information and collect stories to provide resources and a space for creatives to rally.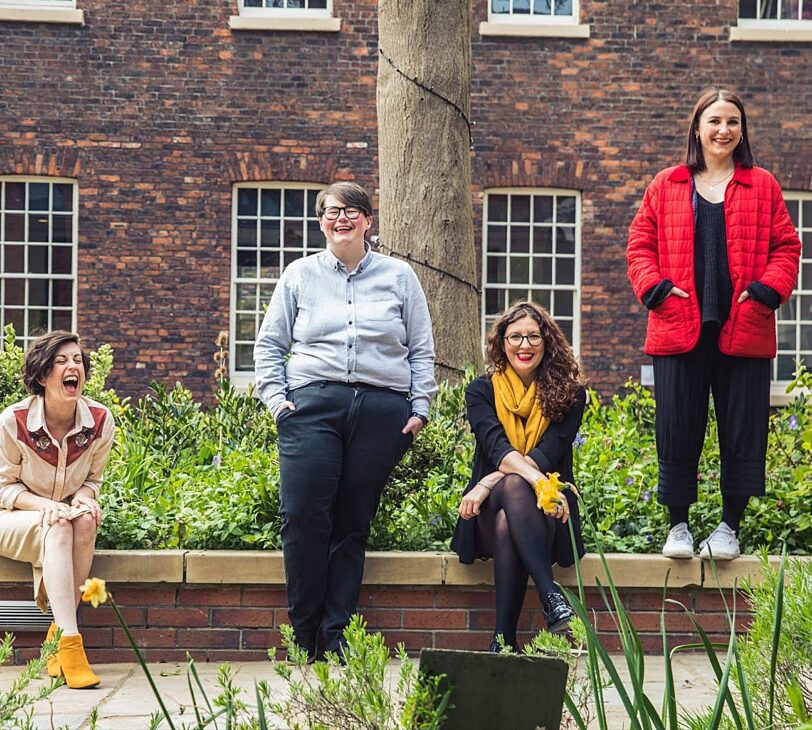 Meet the team
March for the Arts is made up of a small team of freelancers, Gemma, Liz, Caitlin & Becky. They collate information and resources fighting for fair funding and representation and they gather stories from the public to add to their voices project.