Nawal is an innovative textile designer specialising in fabric manipulation and print.
She sells her work in Europe, America, Japan and Britain, to designers and established galleries, boutiques and craft fairs around the world.
She uses a variety of techniques to produce pieces of great originality and visual appeal. Nawal employs sumptuous fabrics and colours to luxurious effect. Nawal's work is made individually with a variety of techniques, including screen-printing, hand pleating and fabric manipulation.
Nawal draws inspiration from geometric forms, Japanese "shibori" and paper-folding. Her work incorporates her own original creative interpretations of the arts and is always looking to innovate new techniques in fabrics and textiles.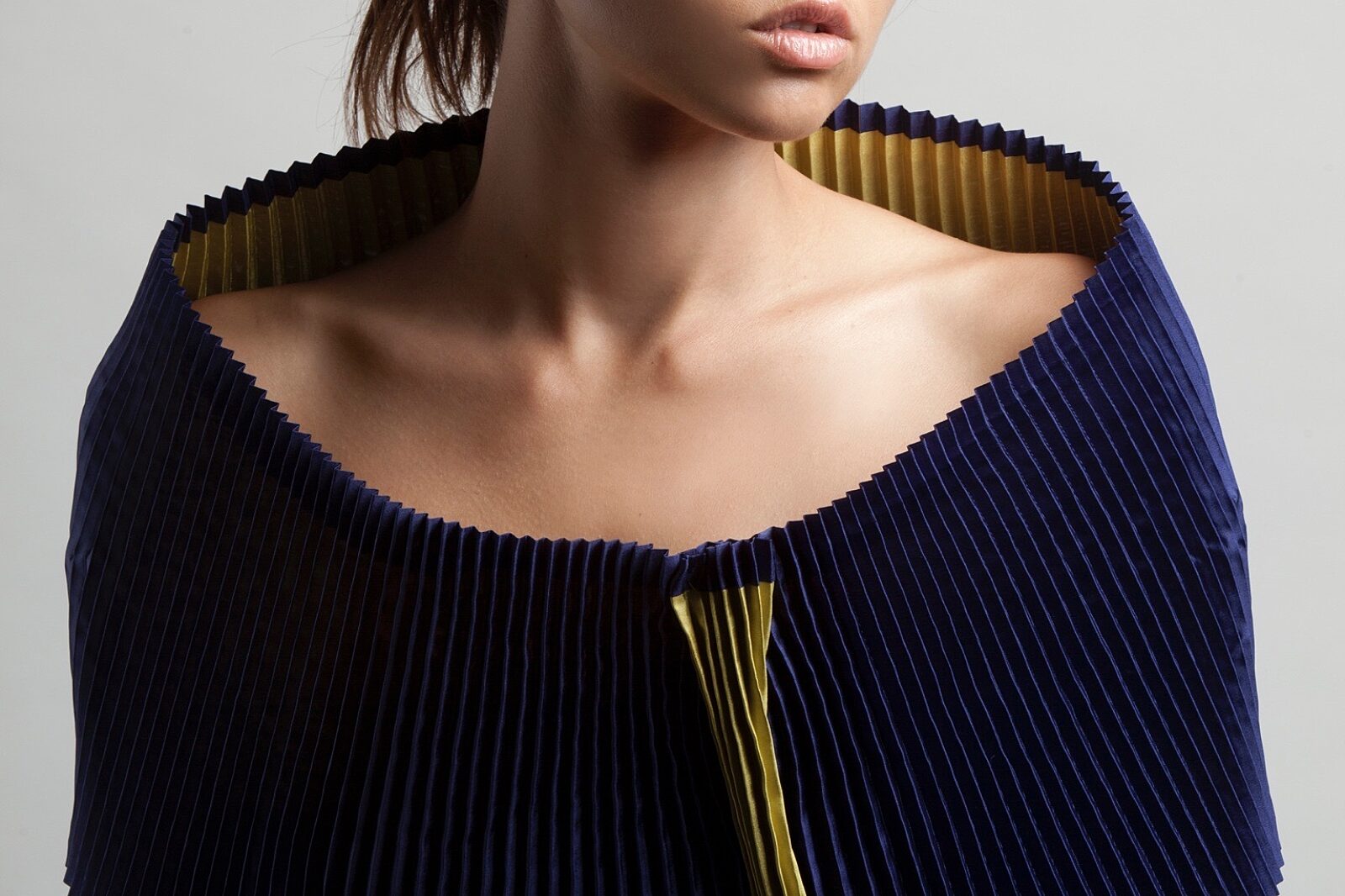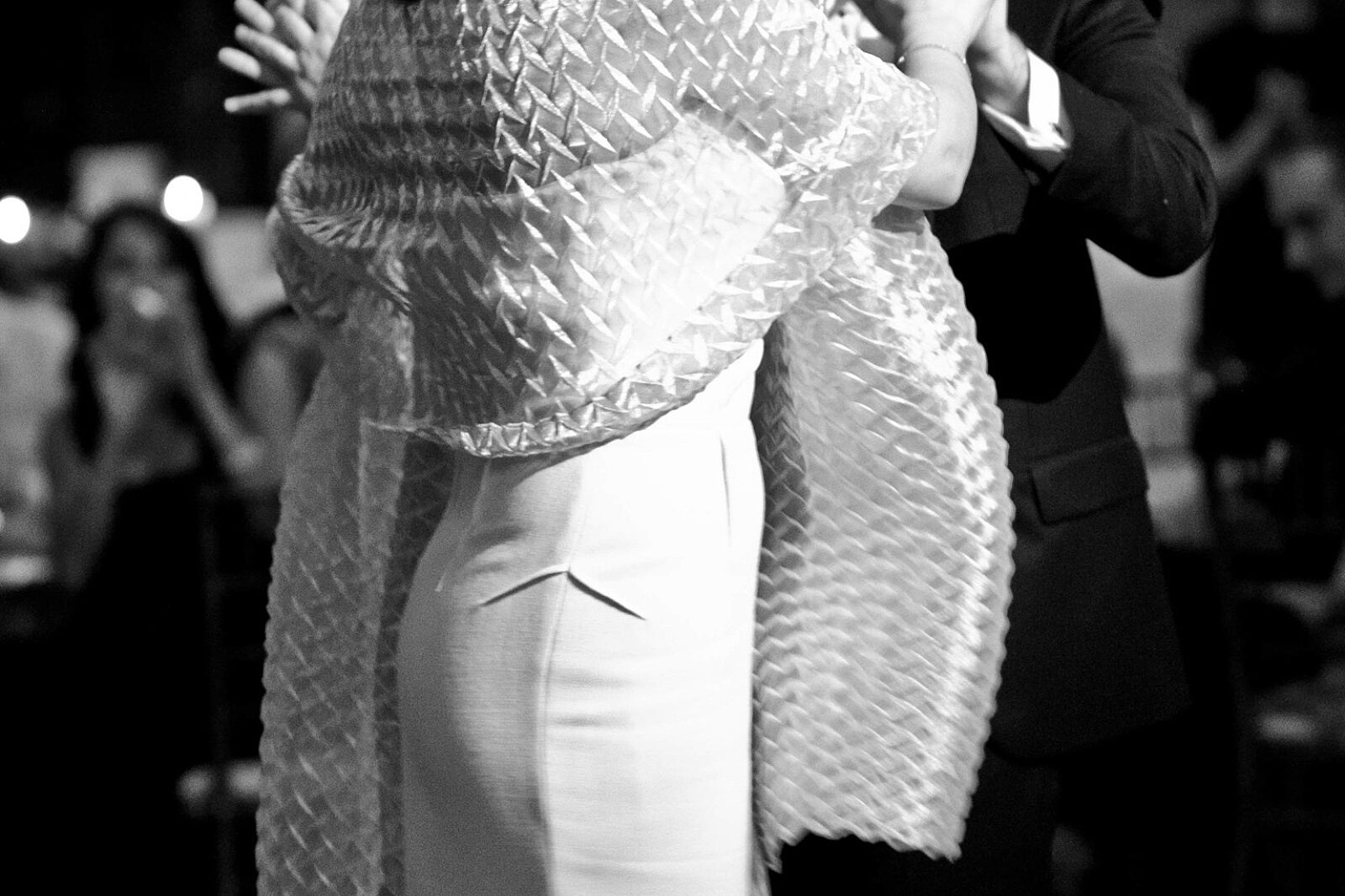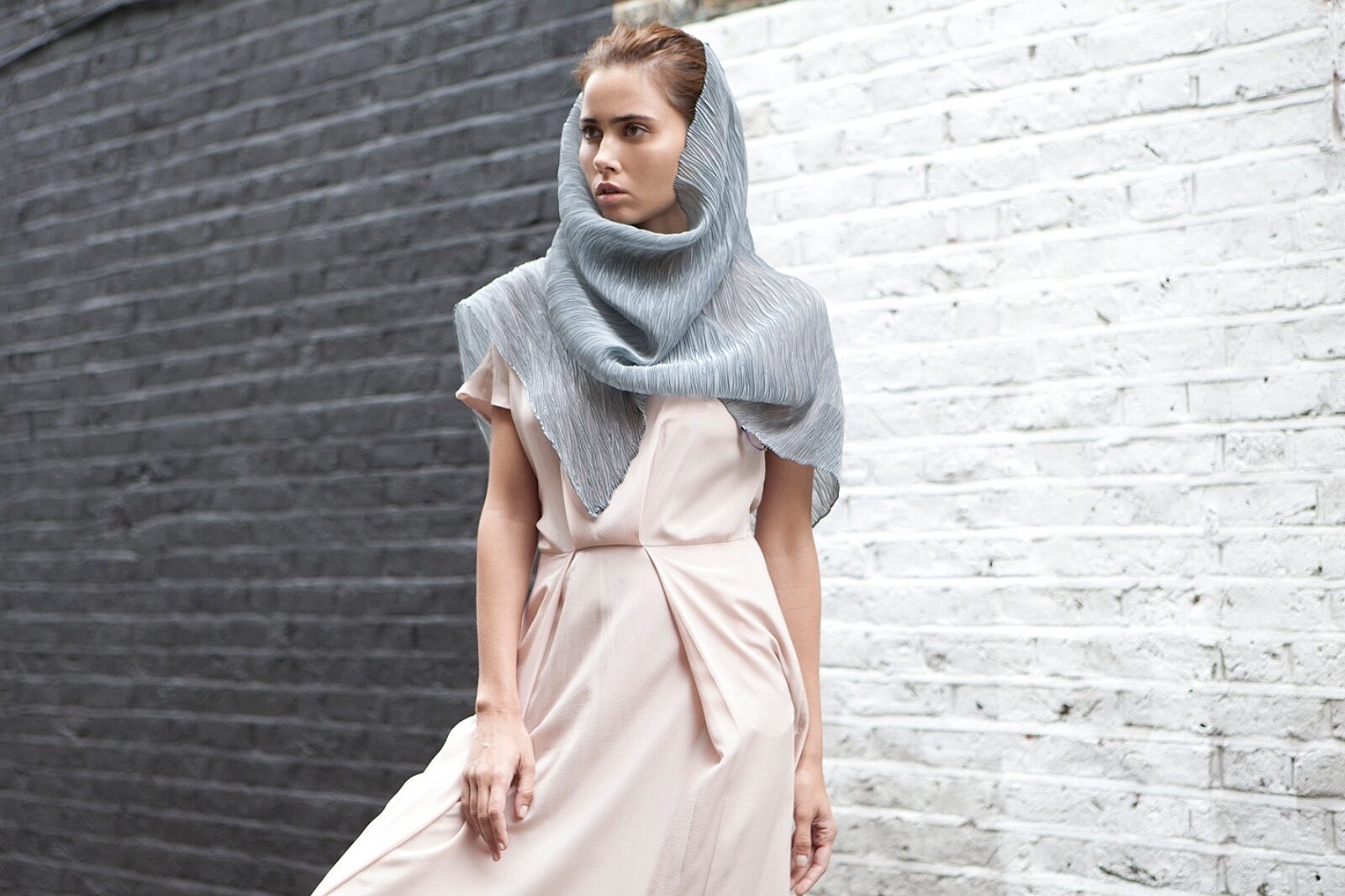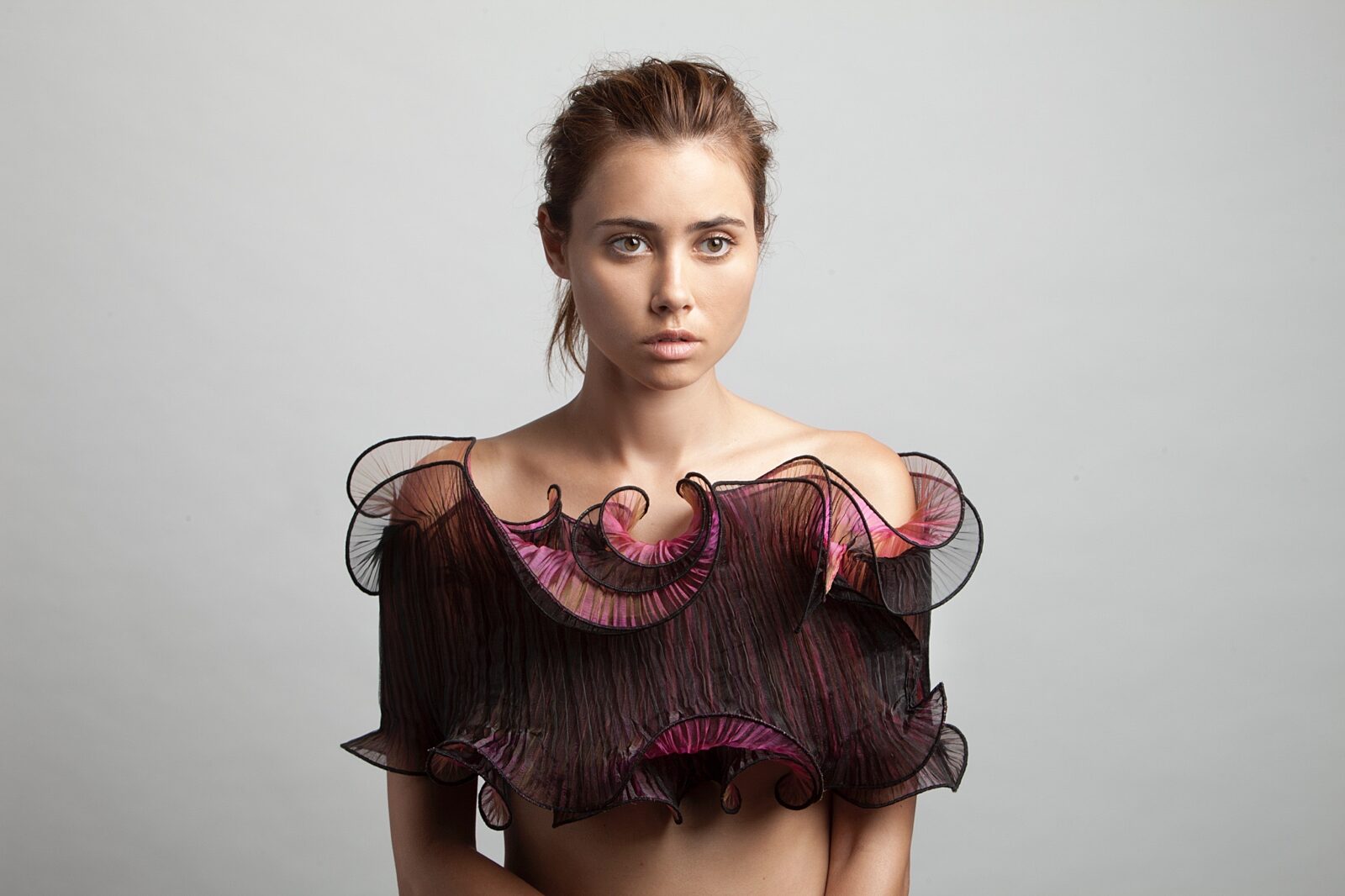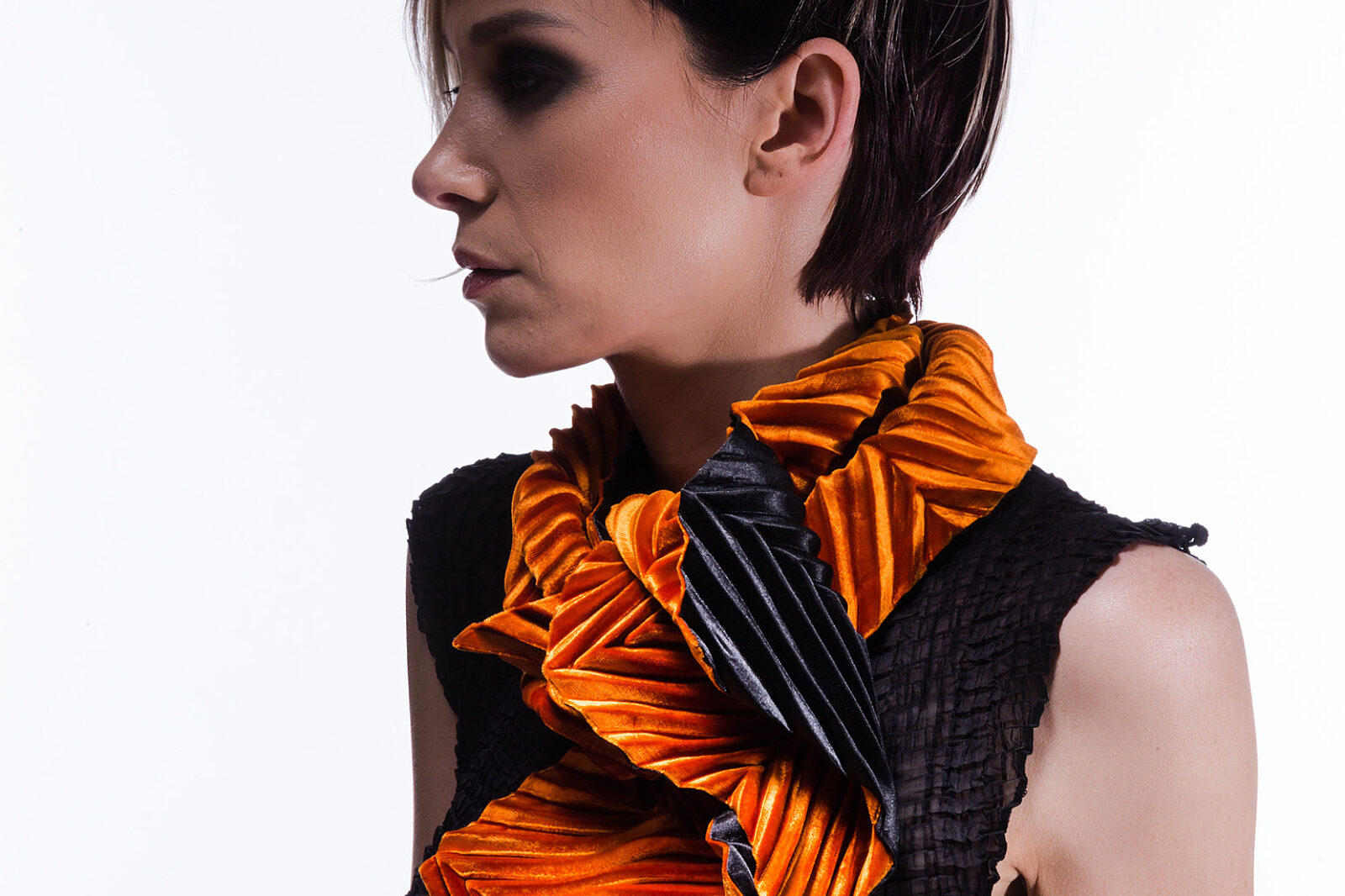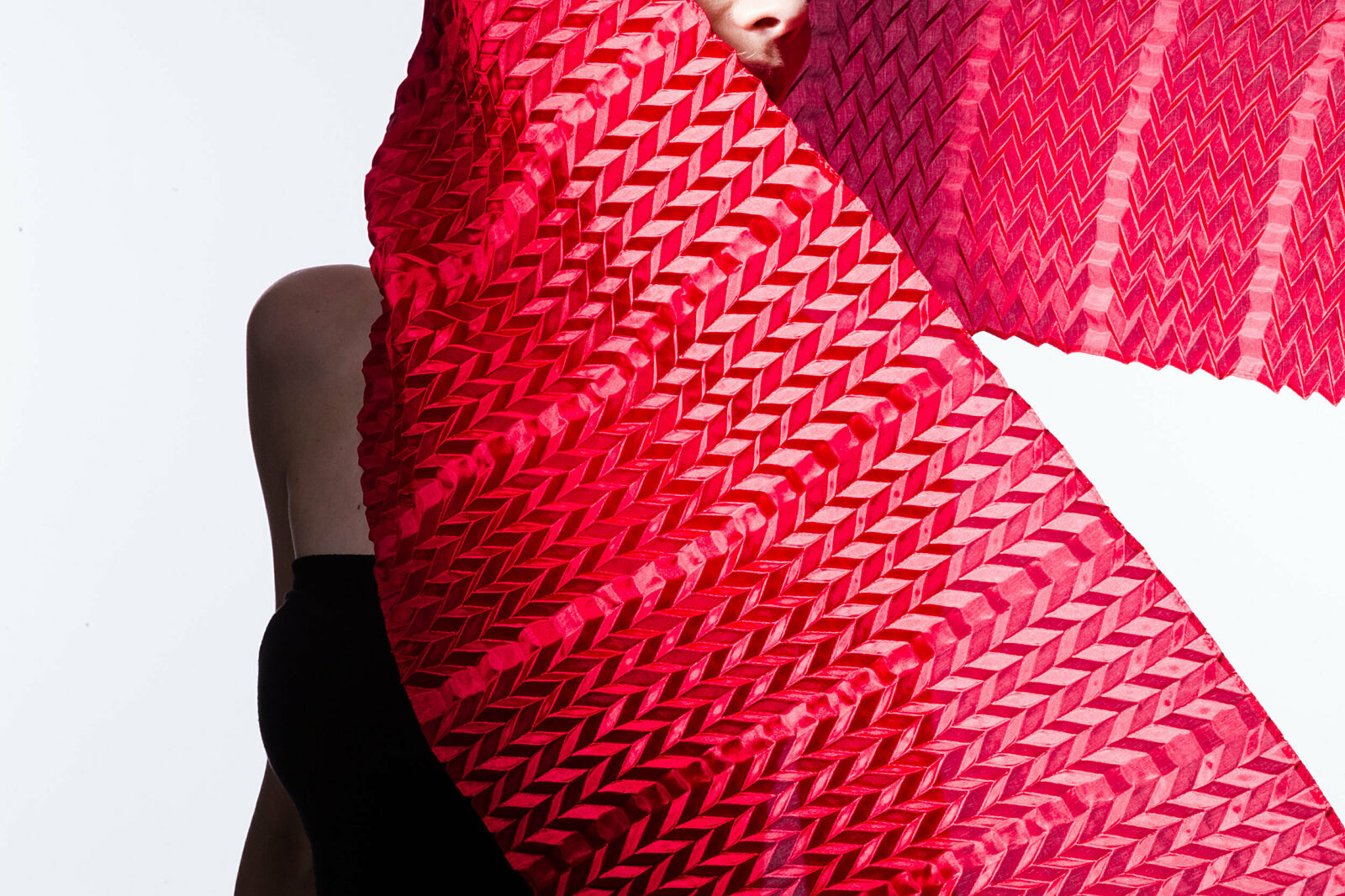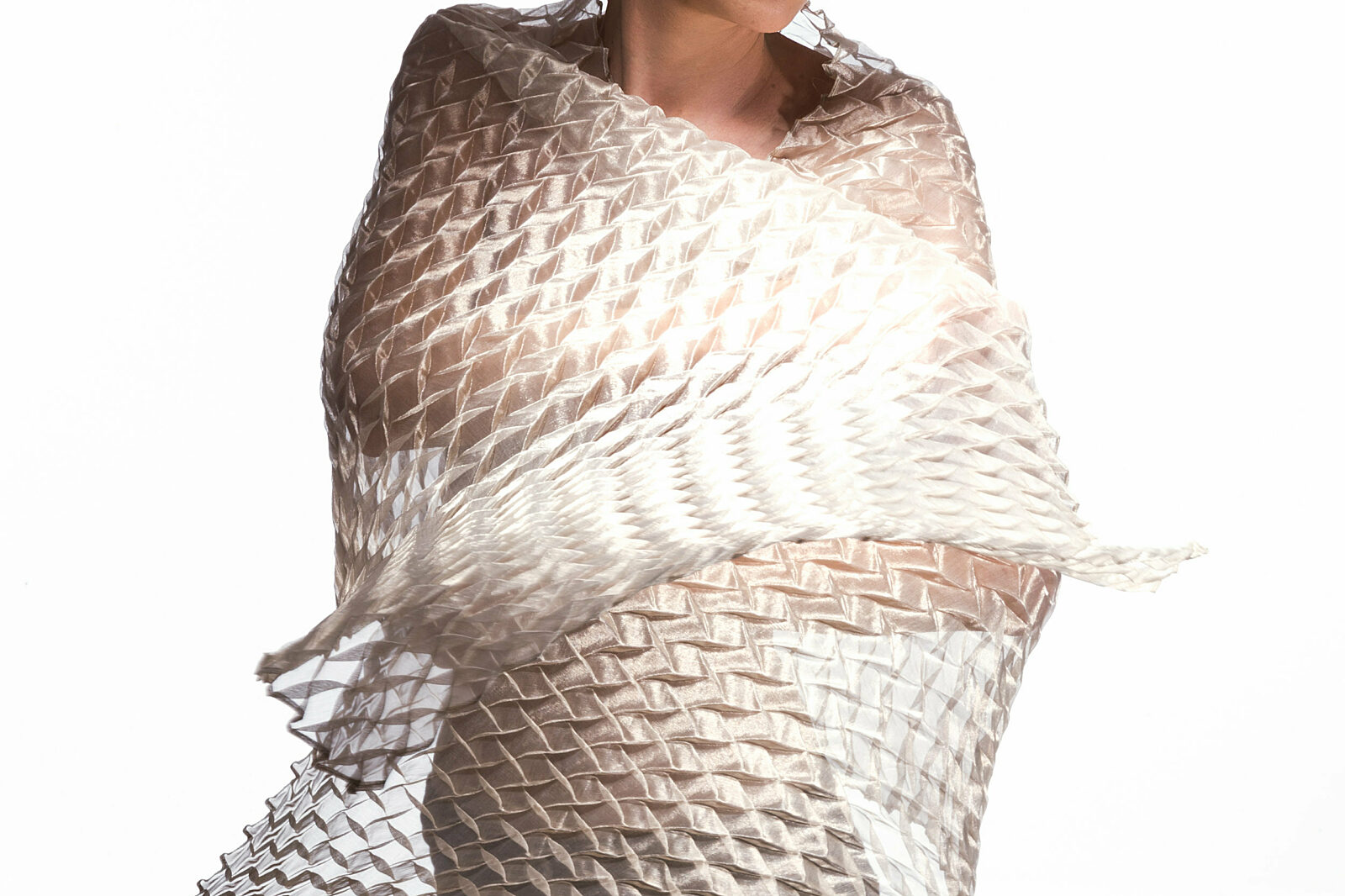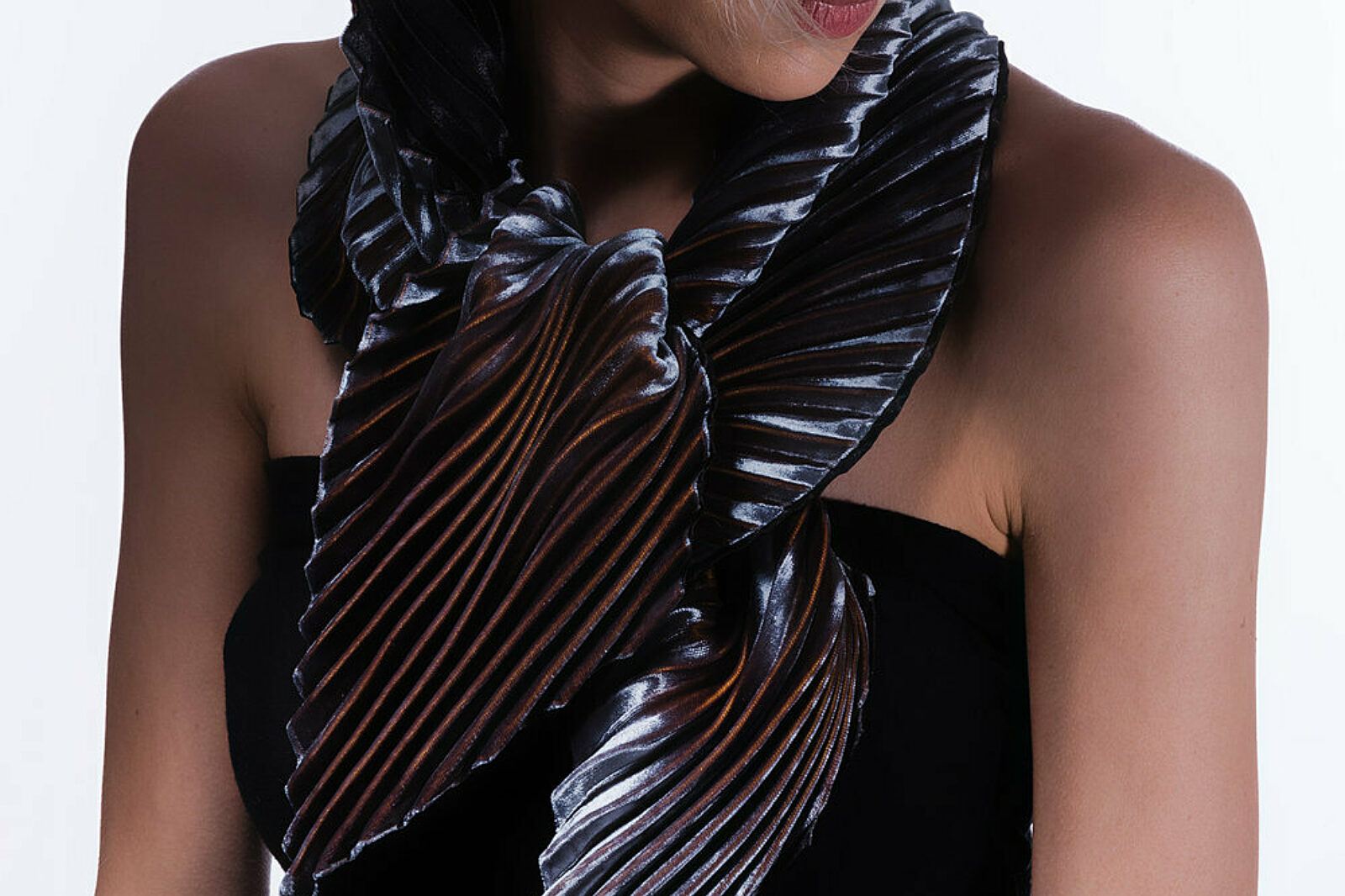 Each item is handmade, stitched and fused with a variety of fabrics to retain each pleat even after wear or wash. The abundance of technique is extraordinary as is the depth of craftsmanship. Nawal's ability to work fabrics into art into fashion makes each item personal and unique.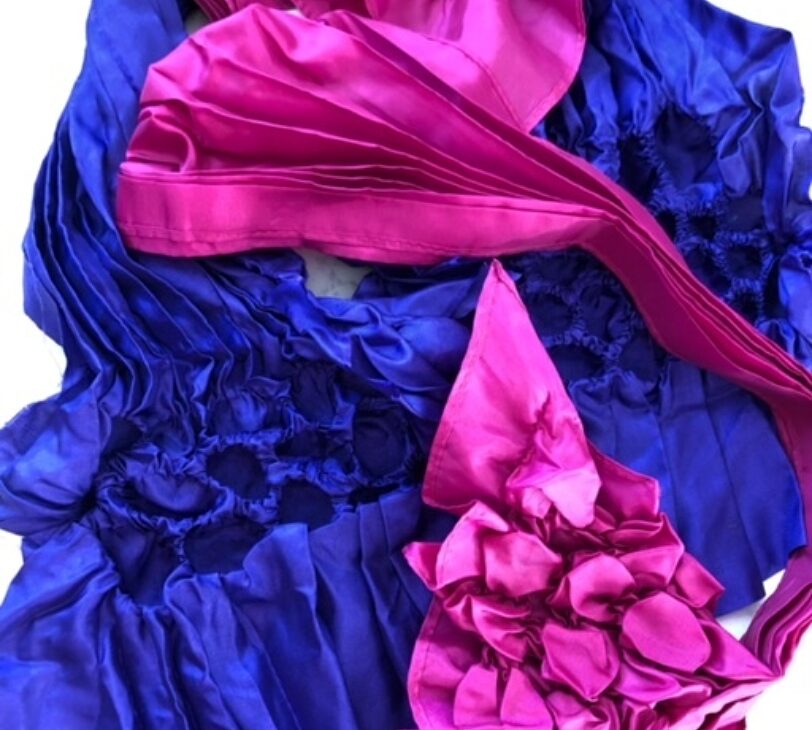 Scarf Making Workshop, Sat 6 Nov
Learn from experienced textile designer Nawal Gebreel to make your own scarf using hand-folding and hand-stitching techniques on fabric.

You'll have a choice of different colour fabrics to work with and the stitches and folding will create a three-dimensional effect to the fabric. Nawal will also teach you how to make an invisible hem by hand.
Join us for this relaxing and creative workshop. To book, please email nawal@gebreel.com or send her a direct message on Instagram.