Colonial Legacies Young Event Coordinator, 2021-2022
Selina was a part of the Bluecoat's Colonial Legacies project.
Throughout 2021-2022 we worked with a group of young people aged 14-18 from the Greenhouse Project in L8, to explore the origins of the Bluecoat building in connection to transatlantic slavery.
The Young Event Coordinators co-curated an exhibition and an events programme in person and online, designed a hyperfiction building tour, and produced a 'zine.
Selected exhibition item
Global City (iPad): "I find the map with pinpoints of people's backgrounds beautiful as it allows people to appreciate and embrace the different cultures within the community."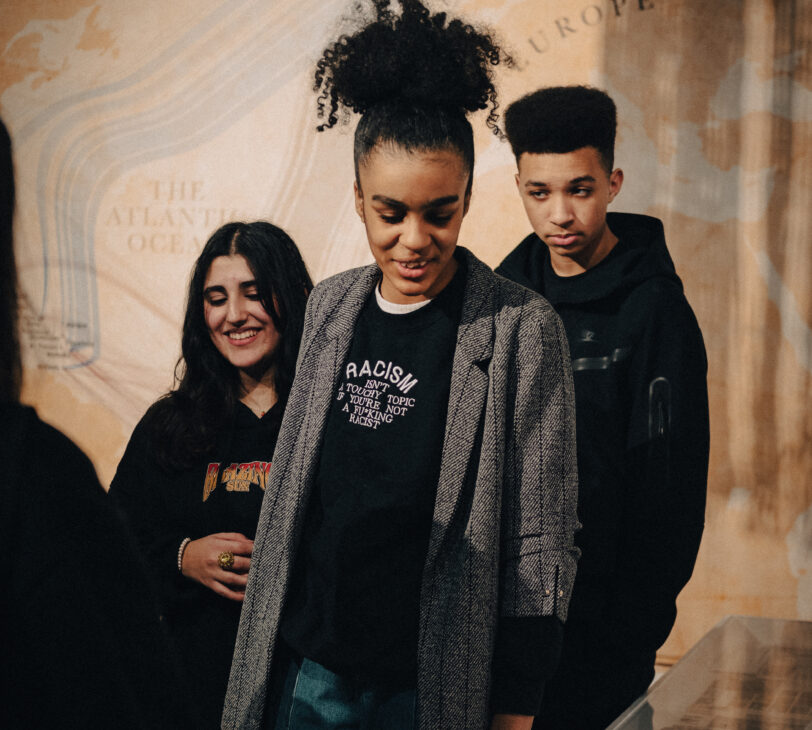 Best Moment
"Meeting new people who give me insightful perspectives on topics that I usually don't get the chance of talking/learning about enough."

Future ambitions
"I aspire to work within the film industry, for example directing" and also to gain "experience with helping our community in some way."

The sun will have set
The stars and moon will have met
The time will change
From night to day
Yet your blood and history is eternally engraved
Stories are embedded in your rooms
One day, all eyes will open up to the truth
People cannot hide from the proof
If we disguise ourselves,
What would that make us?
Past, present, future
All under one roof
And reliant on hope
Together we can uplift, learn and grow
Grow as in outgrow,
From the torment and anguish
Forced upon our minds
From the evil lies
That come from our society
Heavy hearts are necessary
The key to change isn't to bury the pain
But to speak, share and pave the way towards better days
Understanding is a necessity.
- Selina Karaca, April 2022