Colonial Legacies Young Event Coordinator, 2021-2022
Shanti was a part of the Bluecoat's Colonial Legacies project.
Throughout 2021-2022 we worked with a group of young people aged 14-18 from the Greenhouse Project in L8, to explore the origins of the Bluecoat building in connection to transatlantic slavery.
The Young Event Coordinators co-curated an exhibition and an events programme in person and online, designed a hyperfiction building tour, and produced a 'zine.
Selected exhibition item
The Blundell Family's Slaving Voyages, 1721-1780 "is important and stood out to me because it visually showed all the trails of the Blundell family, and seeing it allowed me to fully understand how many horrific trails they did. More than knowing the amount of trips, visually seeing it presents how they built their wealth."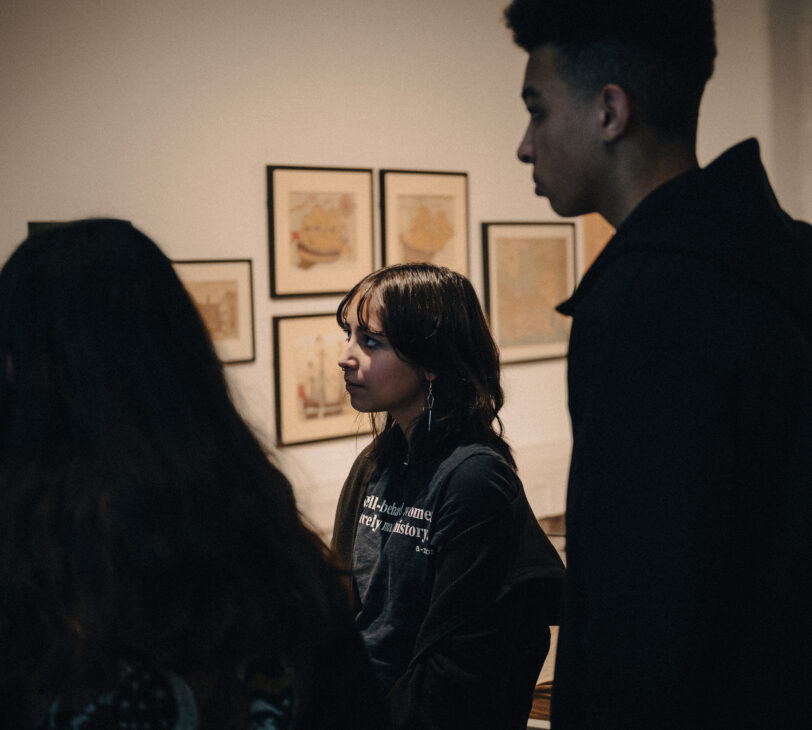 "The [exhibition launch] day was my best experience because I loved seeing the amount of people who came to our exhibition, it made me personally feel happy that all the knowledge we put out is actually being embraced."

Future ambitions
"I would like to develop my knowledge on anthropology, especially cultural anthropology."