Colonial Legacies Young Event Coordinator, 2021-2022
Tia was a part of the Bluecoat's Colonial Legacies project.
Throughout 2021-2022 we worked with a group of young people aged 14-18 from the Greenhouse Project in L8, to explore the origins of the Bluecoat building in connection to transatlantic slavery.
The Young Event Coordinators co-curated an exhibition and an events programme in person and online, designed a hyperfiction building tour, and produced a 'zine.

Selected exhibition item
Global City (iPad): "Seeing where everyone is from felt amazing, learning new things and seeing how diverse Liverpool is, is fantabulous."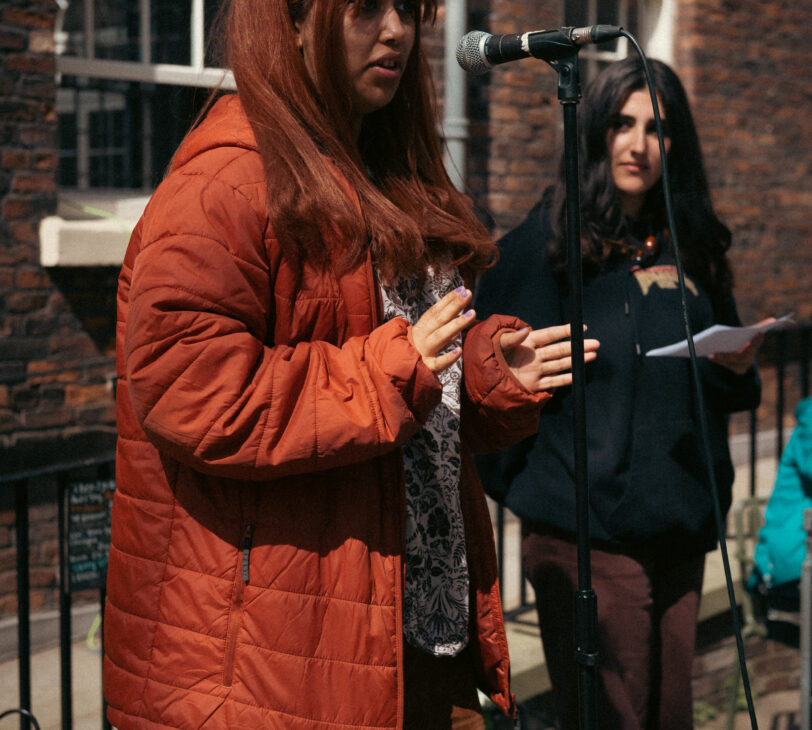 Best Moment
"I loved seeing how the poetry in the garden went, it felt magic to see people coming together and be united through poetry and music."
Future ambitions
"I want to work in musical theatre. It's one of my favourites but I also want to continue singing, songwriting, and acting in all ways! On stage and screen."