Since it was established in 1959, the Display Centre shows and sells some of the finest work made by professional craftspeople from the North West, across the British Isles and beyond.
Display Centre Director, Samantha Rhodes and her knowledgeable team, continually endeavour to present new and challenging work and an annual series of changing exhibitions in a setting that is welcoming and inspiring. The creative programme is supported by a series of artist-led workshops and talks.
Bluecoat Display Centre, a registered charity, seeks to promote good values and encourage the public to embrace and appreciate handmade work, thereby enabling UK-based applied artists to maintain and develop their practice.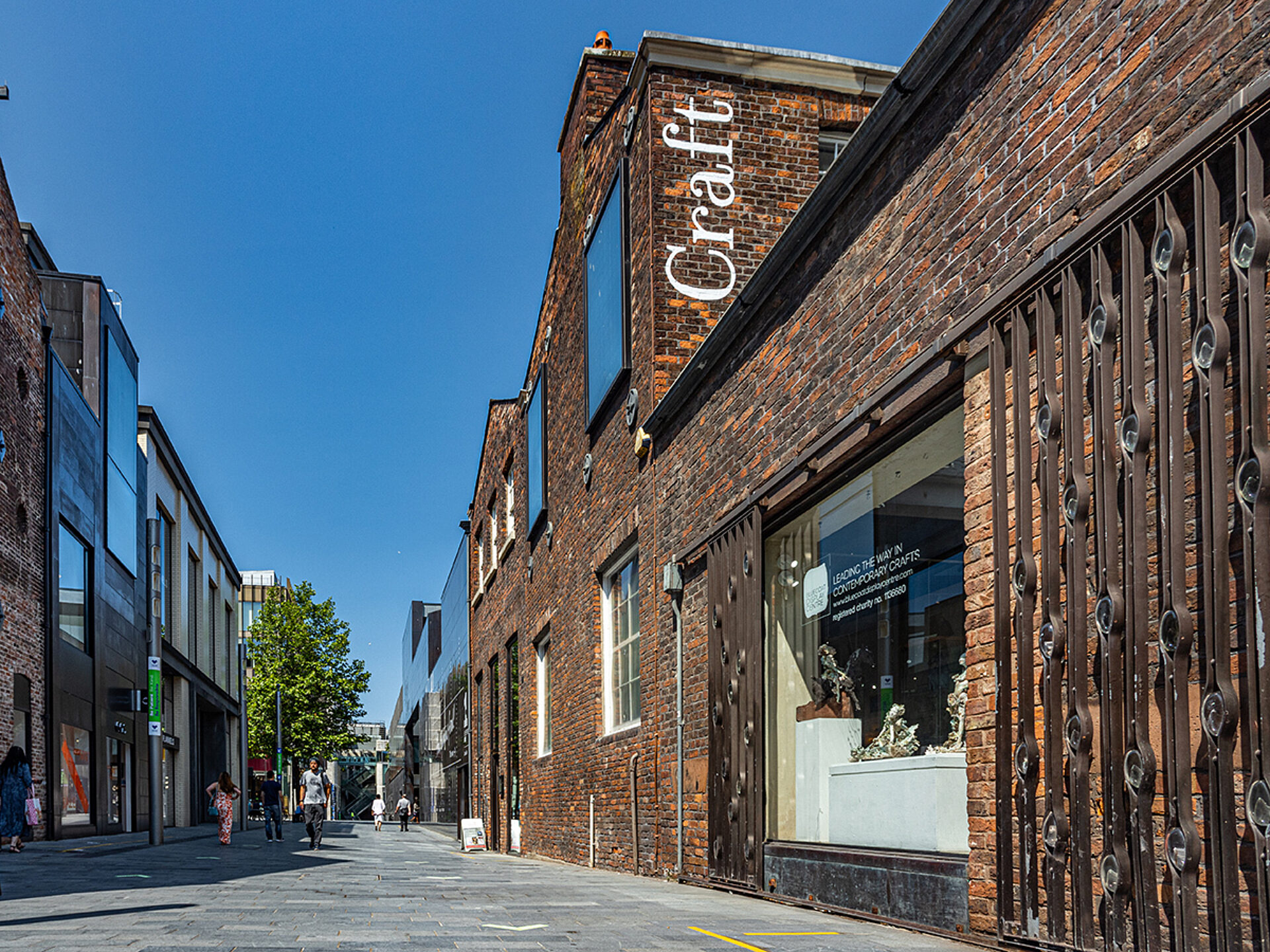 Over the past few years BDC have been working in our local community with health and social care partners on a successful outreach programme of artist–led workshops and residencies to demonstrate the benefits that participation in craft activity can have on a person's overall health and wellbeing.
Anyone looking for a special gift or new inspiration is likely to find something of interest at the Display Centre, which can be accessed via the entrance to the garden at the Bluecoat on College Lane.
Opening hours
Mon - Sat 10am - 5.30pm
Sun - 12pm - 5pm