Books, books, books!
Of the older variety of course, but also some very modern art and other inclusions. Also Victorian and Edwardian prints, pamphlets, photographs, maps and more. Kernaghan Books has been in Merseyside for over 30 years and now feel well settled at The Bluecoat. Bryan and Alwyn Kernaghan are conscious that fashions and tastes change and they embrace 'vintage' and 'retro' as well as 'antiquarian' in their well presented and changing offer of books from over 400 years of publishing.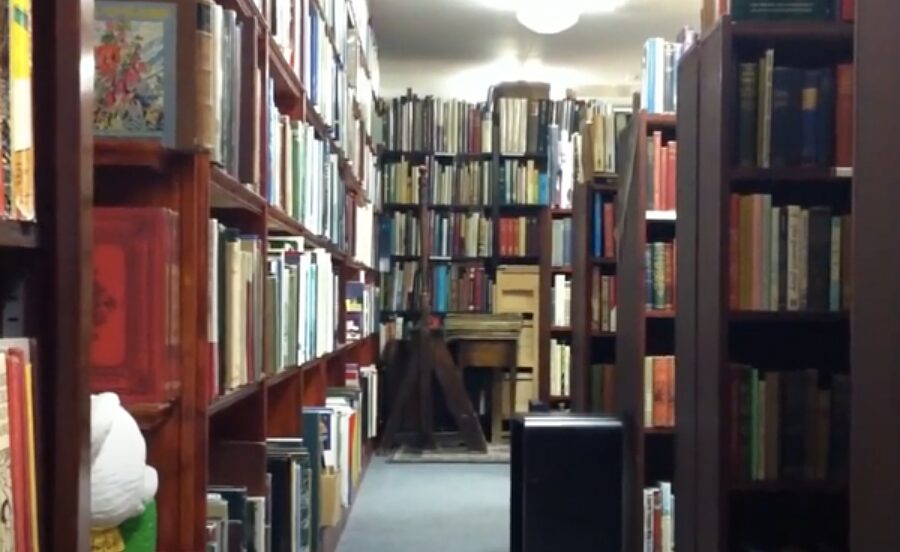 Condition is very important and they always seek to offer you the titles you want in the best state possible. Rare, scarce and collectable titles are found alongside everyday classics. Familiar orange Penguins are cheek by jowl with exotic leather bindings and fine pictorial cloth designs.
Mounted copper and steel engravings, early colour prints and original classic adverts range from late C18th to early C20th. Maps galore from O.S. to pre-Victorian surveys of Liverpool.
Local history has always been a strong area and Kernaghans are able to offer Liverpool items for the local history enthusiasts.
You might recognise the shop on several different programmes and dramas, from shows on the History Channel to ITV4's Time Wasters.
They are constantly conducting book searches for long-standing and new customers alike, and sell online and about 1,500 of our 15,000 books can also be seen there at any time. They are well known for purchasing collections as well as fine single items, and seek to offer their stock in fine condition at competitive prices.
Please come and browse, tell them your 'wants' and expect to be delighted.
Find out more about the shop and husband and wife team Bryan and Alwyn who run it.
Opening times
Tue - Fri, 11am - 4pm
Saturday 11am - 5pm