In the trade for over forty years and owning their own business for twenty nine years, Bob and Joan Porter are the husband and wife team behind R&J Porter.
Bob is a world-class master-silversmith and engraver. Supported by his wife Joan, he has undertaken all sorts of silver-smith work including conserving and repairing trophies – including famous sporting cups – as well as smaller pieces.
He is also a star of Aintree's Grand National; on hand to engrave all of the trophies from the winning line. He also designs his own jewellery and product range (for men, women and homes), which you can see displayed when you visit their shop.
Joan can often be found threading beads and designing jewellery and is always on hand to assist with viewings, while Bob works on his newest creation. He's never far away and can be brought in for a consultation at a moment's notice.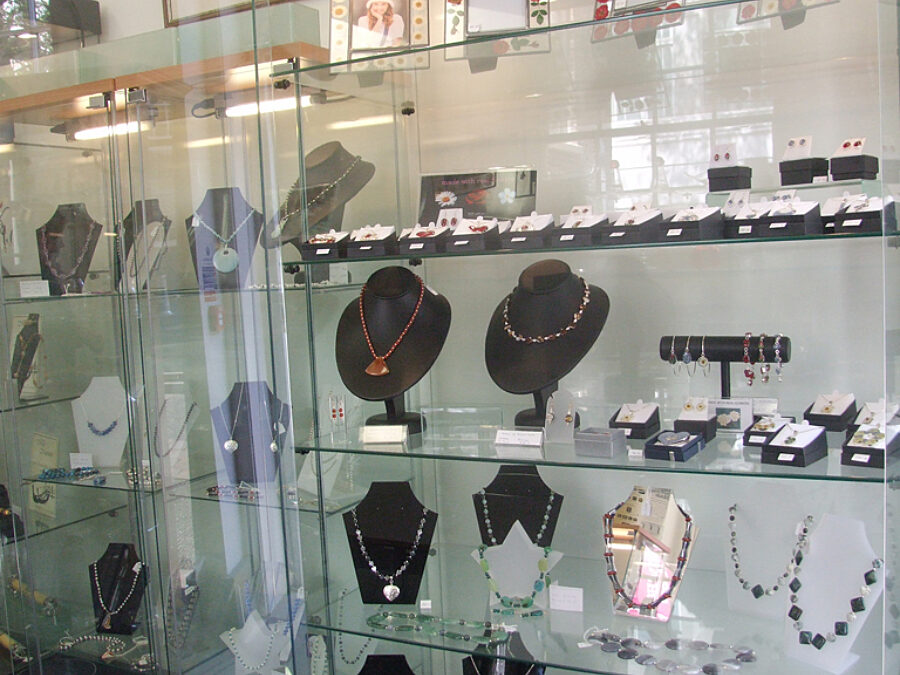 So, if you would like to commission a new piece, have something mended or engraved for a loved one or buy a piece ready for customisation from the beautiful range available don't hesitate to visit them. They'll do what they can to make sure you get exactly what you need. You will find them on the School Lane side of the Courtyard, opposite Root Houseplants.

Opening hours
Tue - Sat, 10am - 5pm