This collaborative performance will start on Church Street and move toward the Bluecoat at 3pm. You can join in on the journey that culminates in a party in our front courtyard.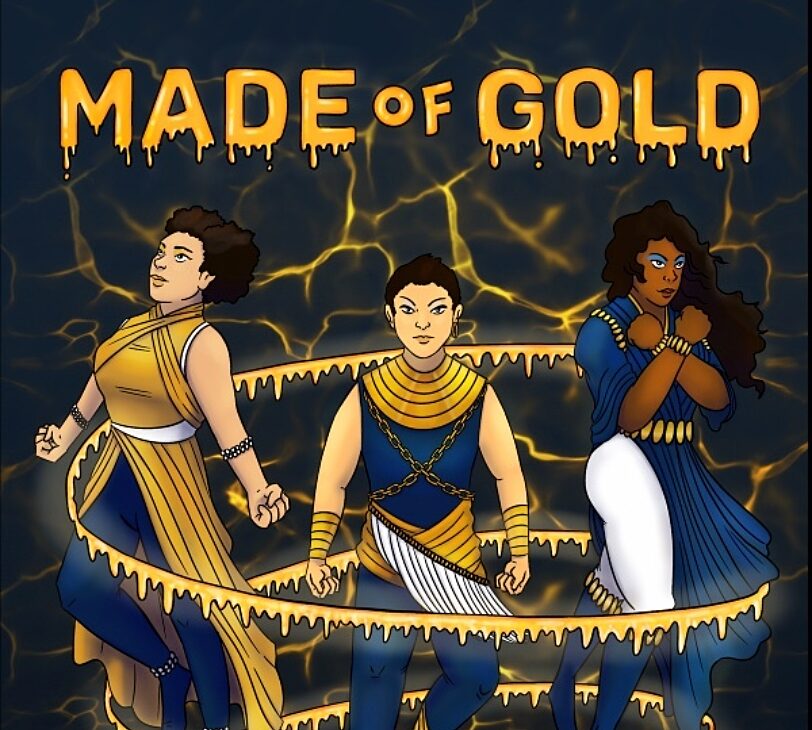 "See Golden goddxxes embark on a perilous adventure with the elements to defend their destiny and turn lead to gold. On this sacred strut to self-love, you too may be swept up in gentle acts of revolution, weep golden tears and encounter ecstatic explosions of glitter and dreams." - Dadafest
This collaborative performance has access at its heart and incorporates creative BSL and Audio Description to create a magical experience for everyone.
Made of Gold by Black Gold Arts and DaDa and supported by Bluecoat. Directed by Cheryl Martin. Performed by a team of Global Majority artists and YOU.

Covid 19 Safety – As some of our artists and audience members are High Risk from COVID-19 mask-wearing is requested and we encourage you to respect social distancing.