During peripheri.es, live audio from the Bluecoat will be streamed online via peripheri.es for one hour through a handmade jacket that is connected to the internet.
The denim jacket is based on a 'heavy metal battle jacket', complete with sewn on sensory patches that will pick up several different sources of audio to reveal how our public spaces have changed through the intensification of networked technologies.

The wearer of the jacket will explore the space and will listen into activity taking place, broadcasting the sounds of the Bluecoat.
The artwork is in response to an exhibition and panel discussion that took place earlier this year that considered the civic role of arts organisations such as the Bluecoat.
Traditionally, civic spaces have been physical, such as parks, community centres or contemporary arts centres. However, many of the discussions that inform civic structures now take place in other, less well-defined spaces, across messaging apps, on the web, or on social media, and can be much more global.
Our daily lives are shaped by what we receive via digital networks as much as by the physical spaces we move through. Texts, images, alarms, connections and disconnections influence how we feel from minute to minute, as communications arrive and depart.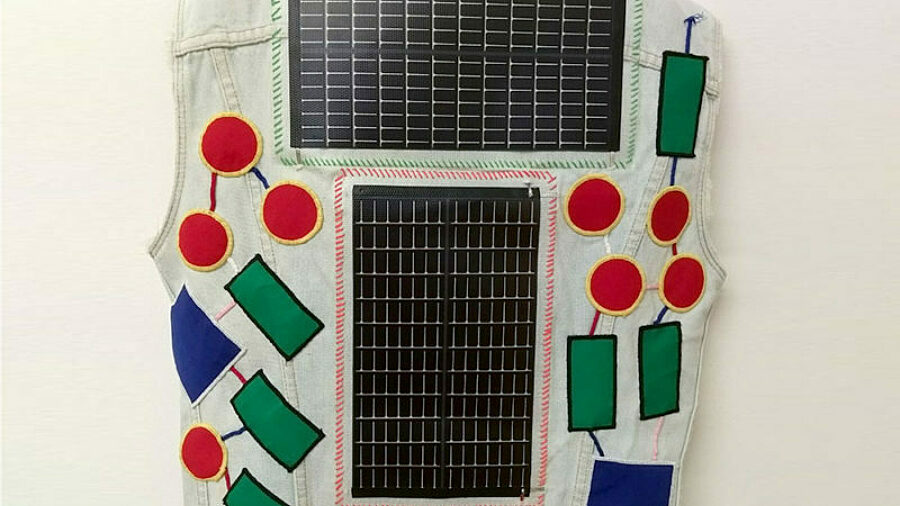 Battle Jacket. Image courtesy Dave Evans, 2019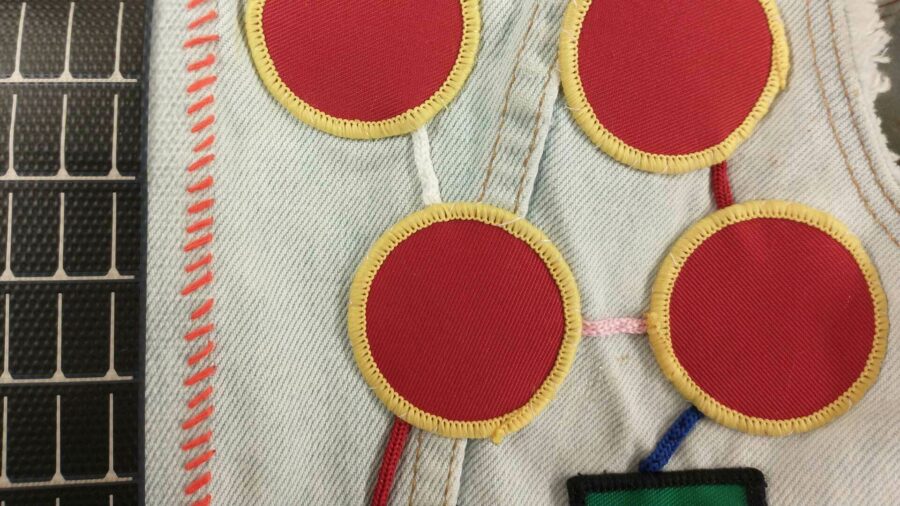 Peripheri.es (jacket close up). Image courtesy Dave Evans, 2022
peripheri.es attempts to draw these spaces together by overlaying the sounds of local civic space with the common electromagnetic soup that we all swim in together. In this way, civic spaces such as the Bluecoat become enormous conductors, transmitters and receivers of global signals, as well as spaces for local conversation, education and debate.
peripheri.es renders the nature of such complex spaces uncertain, while providing an opportunity to think about them differently and make sense of them.
This performance piece considers the civic role of an arts organisation as a listener, as a place that hears and reflects the public using the space.

Biography
Dave Evans is an artist based in Liverpool. He's interested in the ethics of online production and how we make sense of the massive networks we are part of. Over the last few years this has led him to create small scale networks as artworks.
Make a Donation
Can you help us make a difference? If you can, please donate now to ensure we are able to maintain our exciting programme of exhibitions and events.