Ellie Hoskins is an interdisciplinary artist and writer from Cumbria who lives and works in Liverpool. Within her work, she seeks to find a sense of duality and restore balance between polarised emotions. Tragedy is balanced with comedy, chaos with calm, seriousness with silliness and despair with hope. Also at the core of her practice is a desire for immediacy and relatability and recently this has led to her focusing on short and simple text pieces that communicate an idea in its simplest and purest form. In an over-saturated culture of excess imagery, she values the power of the written word to break through the noise and express something sincere with a sense of urgency.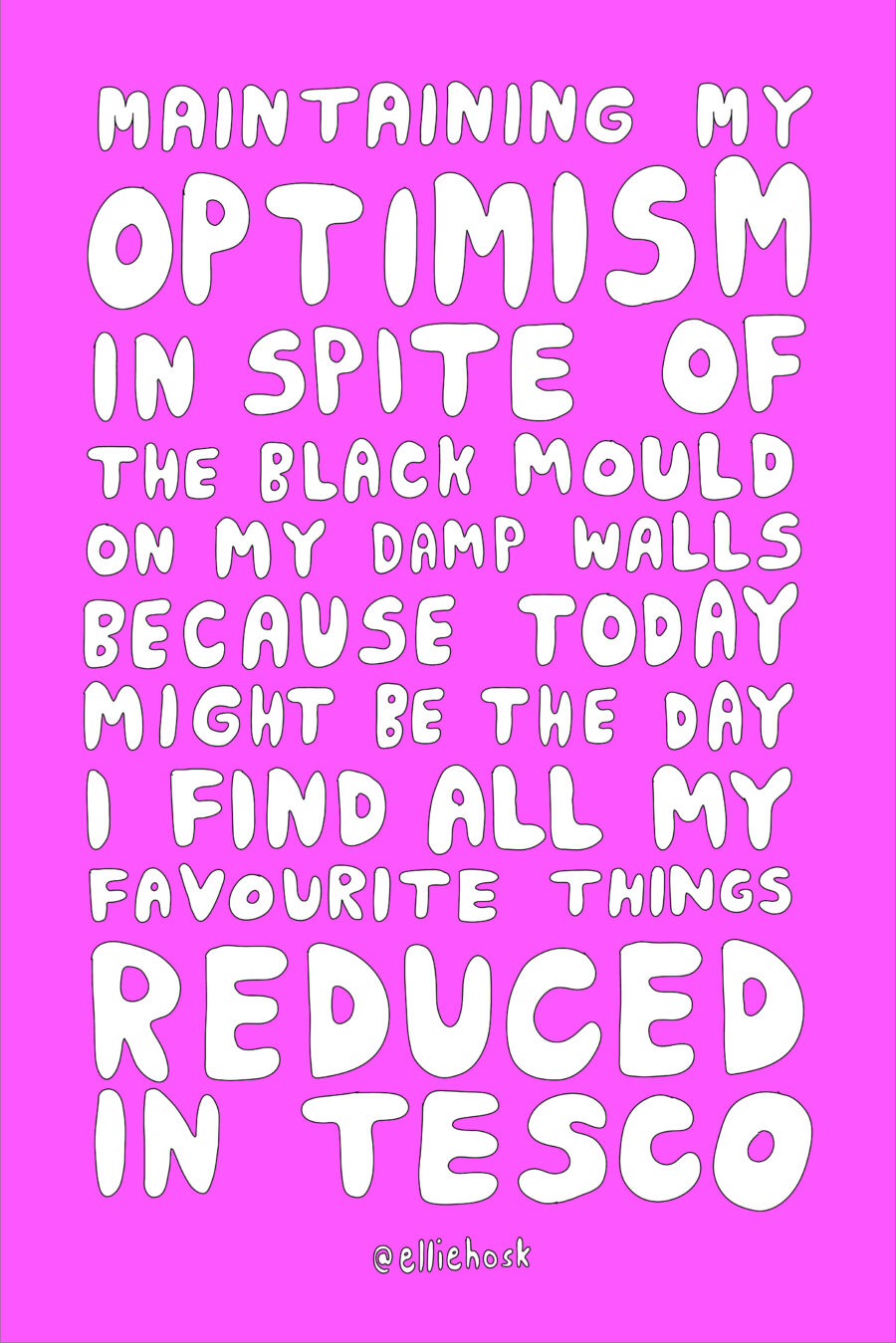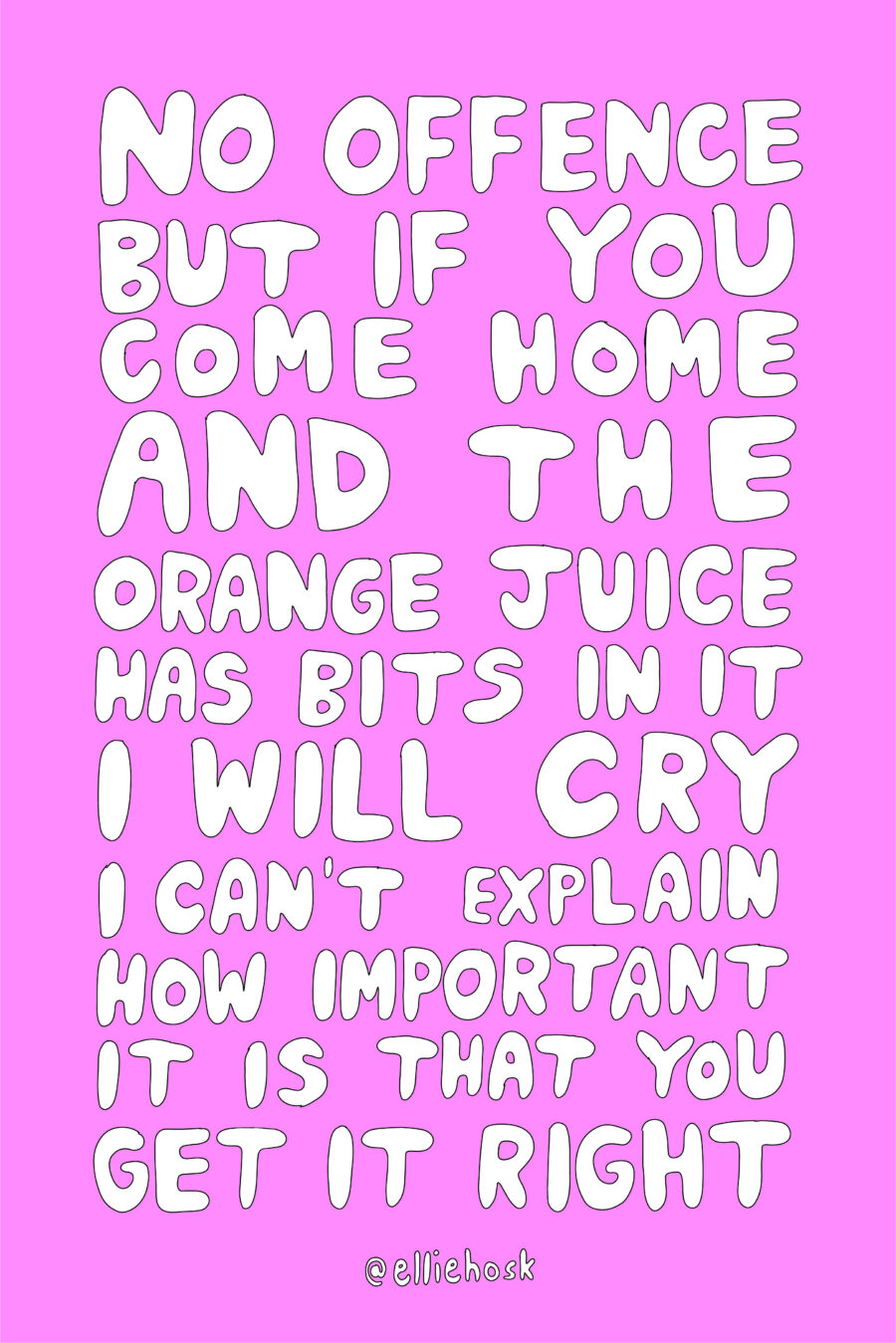 For the Blundell Lane commission, Ellie wanted to address the absurdity of the time we are living through whilst maintaining a light-hearted and humorous approach. Using the supermarket and the products we buy from it as a thematic anchor, the texts address questions that Ellie frequently asks herself, such as: What's bothering you? How do you maintain your optimism? What matters to you most and why? Are you making the most of your time?
The work will be on display on Blundell Lane until Thu 14 Apr.