In this relaxed show using film, dance and activities, Freestylers - alongside local performers, share films, live performances and activities for everybody.
You can make noise, move around or just relax and enjoy the show.
Freestylers are an ever-expanding team of artists, person-centred and disability-led. Their work is about listening and learning from each other. The Freestylers team have longstanding creative relationships built on care, support and trust.
Core members are: Adam Smith, Abdul Sabir, DJ Hassan, Francis Majekodunmi, Sherrie King, Paul Davidson, Shola Cole Wilson, Roland Carline, Vicky Hawkins, Ben Myers and Rachel Gildea.
"We couldn't work together in the studio this year and we wanted to see each other in real life, so we started going on walks together. The work is a journey. We are going on tour for the first time. We are meeting new people, finding out what we need and how we can help each other. Making more and more connections.
In the performance we will be sharing some films and live performances with you. As well as some activities in a relaxed environment. You can stand up, make noise, move around and join us if you feel like it. You can have a break when you need, or just relax and watch the show."
Saturday's performance will have BSL interpretation.
COVID Information
This event takes place indoors. We would encourage all audience members to take appropriate precautions when attending the event. Please consider wearing a mask and testing for COVID-19 ahead of attending the event. Please do not attend the event if you are experiencing any symptoms of illness. A full refund will be provided to anyone unable to attend due to illness or isolation.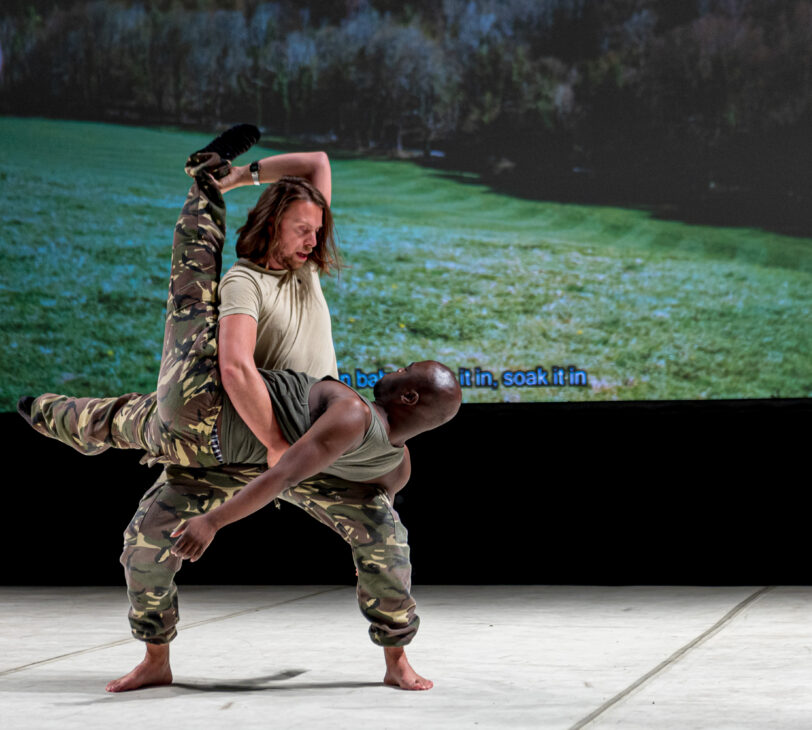 About Freestylers
Freestylers (previously Depford Freestylers) is made of a team of people who have longstanding creative relationships built on care, support and trust. As our team is made up of artists with and without disability we are often interrogating the idea of care because we believe it goes both ways. We believe that everyone in our group is powerful, so we are passionate about finding ways to break down conventional power structures and share ownership of our work. We want to celebrate individuals but challenge individualism in the arts.
Freestylers provide a space where people can be seen if they choose to be, and become a part of a wider cultural conversation about race, class, identity, and gender which is shaping the future.
Commissioned by CONTINUOUS and Unlimited. Supported using funding from the John Ellerman Foundation.
Everybody With Me, Always is supported by the work of Corali Dance Company.

About CONTINUOUS
CONTINUOUS is a partnership project between BALTIC Centre for Contemporary Art (Gateshead) and Siobhan Davies Studios (London). The project seeks to advance the creation, presentation and development of audiences for experimental independent contemporary dance within visual arts contexts. This is the first collaboration of its kind in the UK, and recognises the need enhance the dialogue between contemporary dance and visual arts.
The partnership has expanded to form the CONTINUOUS Network which incorporates institutions around the country. These include galleries Bluecoat (Liverpool), Nottingham Contemporary, Tramway (Glasgow) and Turner Contemporary (Margate), and dance organisation Dance4 (Nottingham)