Join illustrator Kohenoor Kamal to decorate and collage your own letters and initials inspired by her floral designs.
1-3pm. Free, drop in.
Recommended age: 5+
The workshop will take place in Gallery Three, our special creative space for children.

Part of our summer season of doing, making and playing at the Bluecoat.
Throughout the summer holidays, you and the family can enjoy FREE creative workshops, storytelling, and more in the gallery, as part of our family-friendly exhibition Are You Messin'? Take a look below to see what else is on.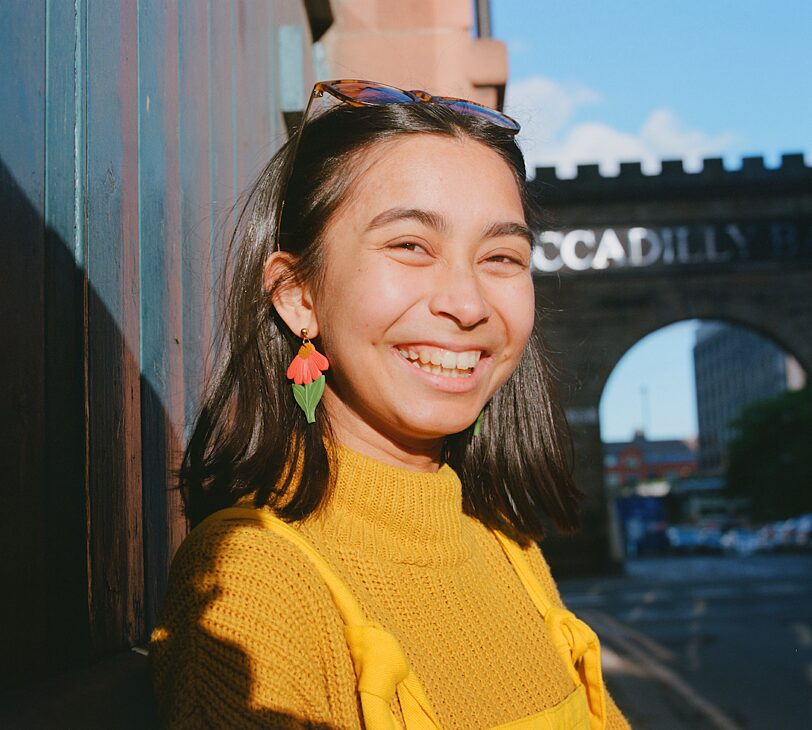 About Kohenoor Kamal
Kohenoor is a Bengali-British illustrator whose work is influenced by her cultural upbringing using bright and bold colour palettes. Having studied Graphic Design at Leeds Arts University, she has incorporated this blended practice of design and illustration to produce abstract outcomes.