Sat 18 Mar, 11am-5pm
Celebrate this Mother's Day with a unique experience - turning a cherished photograph, quote or image into a set of prints for you and your loved ones to keep.
During this one day course you will be guided through the basics of linocut, an enjoyable process that makes a perfect introduction to printmaking. You will learn how to transfer an image onto your lino, carve your lino and create a set of 2-colour prints to take home with you. You will also gain insight on the materials and tools used, and how you can continue the process as home should you wish.

All materials are provided on the day and included in the price of your ticket.
All you will need to bring with you for this course is a copy of the photograph, quote or image you'd like to use for your linocut. (Please don't bring the original as it may be damaged!)

Attendees must be 18+.
Tickets: £60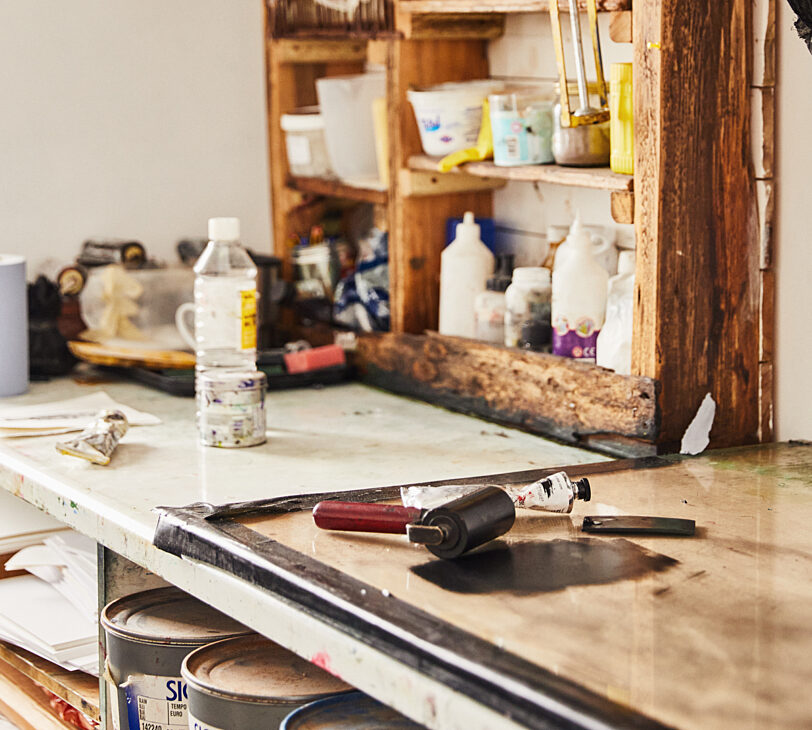 Eco-friendly Printing
Our studios are environmentally friendly where possible and use greener methods of etching, such as copper sulphate and vegetable oil.
Visit our Print Studio page for more information on other workshops, and how to hire our facilities for your own use.