Tony Phillips' art trail, Above us only sky?, surveys the development of the aeroplane through a series of historical events, from 1903 to the present.
Consisting of 19 hand-painted panels and a fresco, the trail removes the aircraft from its present-day context and elevates it as a symbol in a style reflective of religious imagery.

The trail, beginning in the Bluecoat courtyard, and leading up to the Bombed Out Church and back to the Bluecoat, seeks to link two vital parts of Liverpool's heritage: two important institutions in the socio-cultural regeneration of the area, with St Luke's acting as living testament to the themes revealed in Tony's images.

Phillips' 20th Century Chapel, a series of murals within St Luke's Church, depict events of the last 120 years, and forms part of the trail, building upon the narrative disclosed by the history of flight.

Above us only sky? continues until Oct 2022.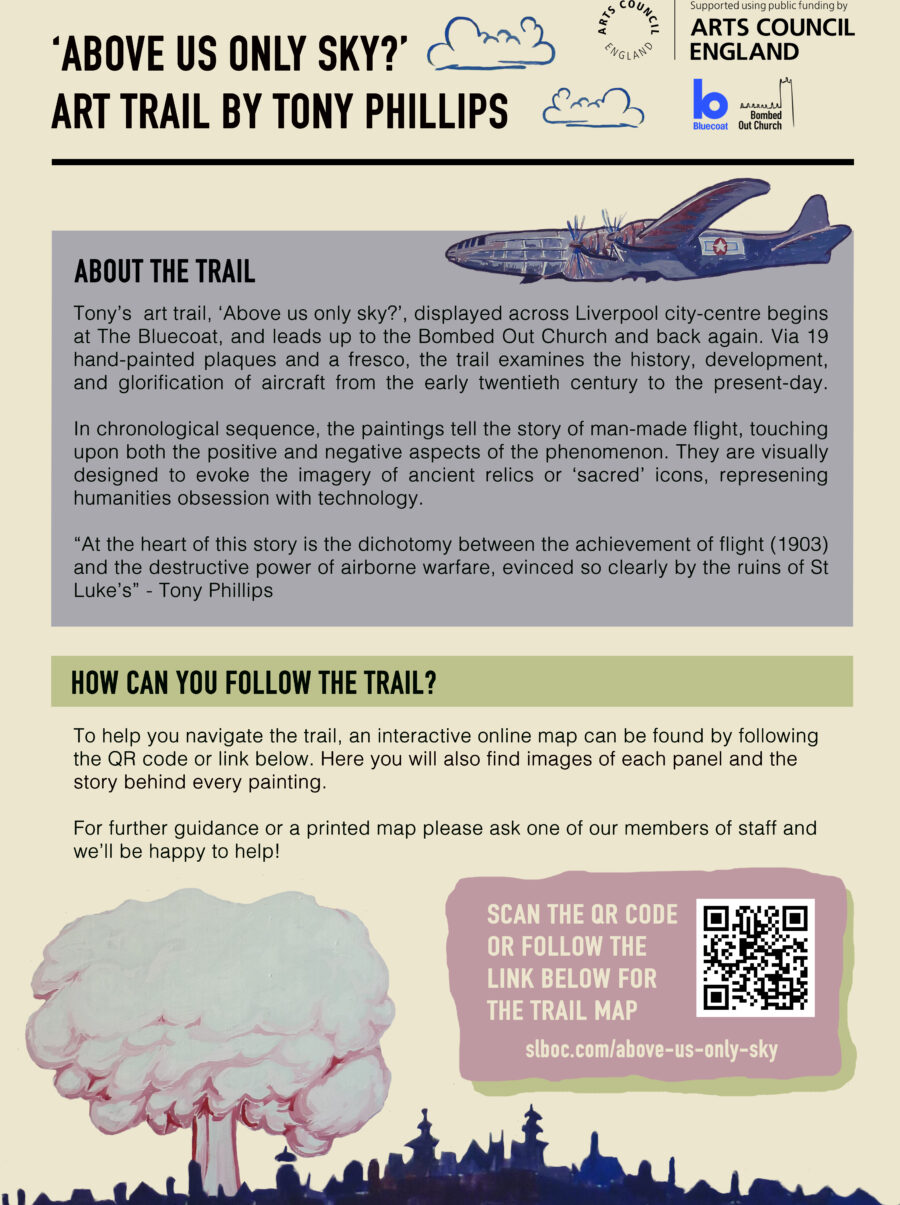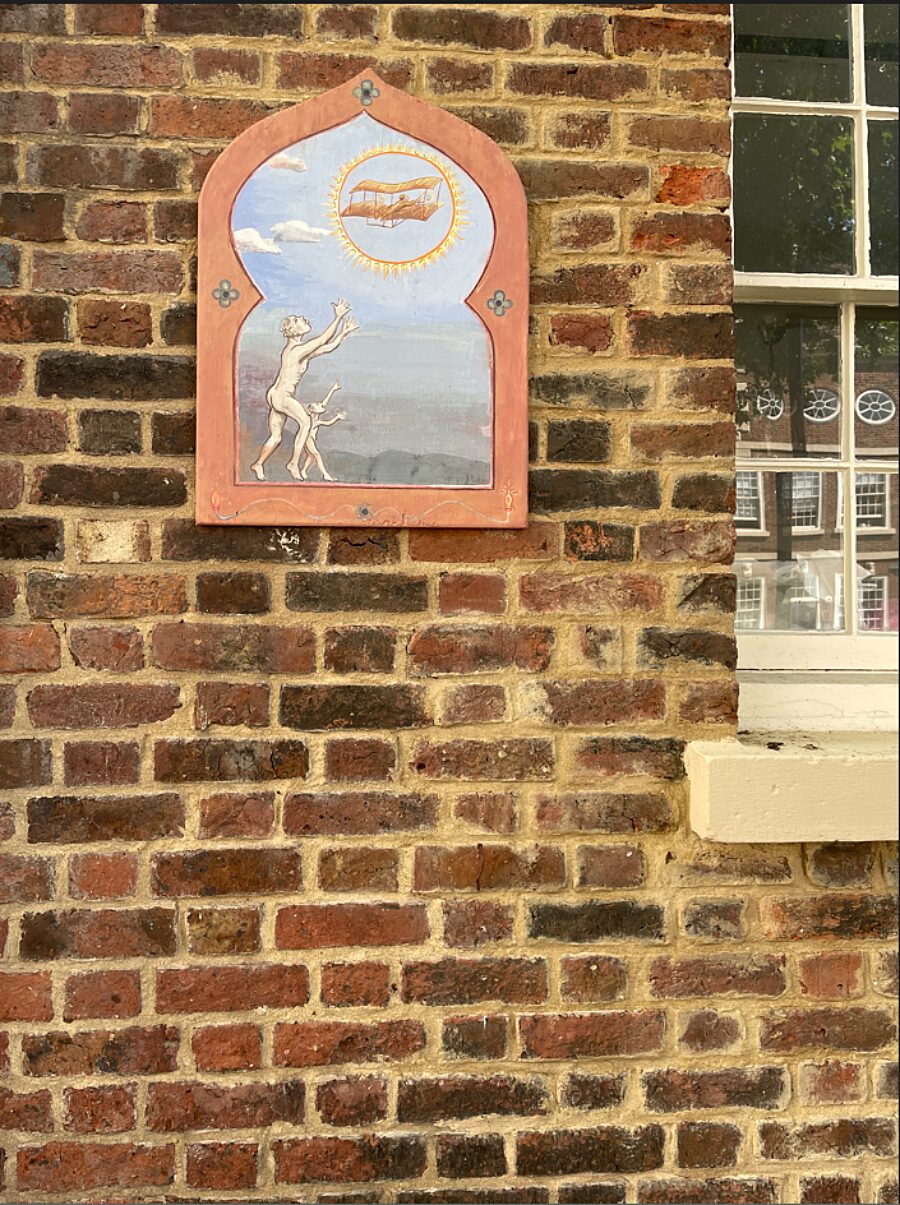 Start here! Tony Phillips, 'First Powered Flight (Wright Brothers) 1903', Bluecoat courtyard.
Tony Phillips and the Bluecoat
Tony Phillips has worked extensively with the Bluecoat in the past, first exhibiting in Black Art: Plotting the Course (1989), then with a series of prints, Jazz in 1993, followed by a solo show, The City in 1994.
More recently, Phillips presented an exhibition 12 Decades (2021), a series of etchings that continued a survey of modern history that has occupied him over the last 40 years.
Go behind the scenes for 12 Decades and learn more about Phillips' etching process, the installation at the Bombed Out Church, and the Above us only sky? art trail.
Film by Niloo Sharifi, 2021.