Pre-2008
The gallery space at the Bluecoat has evolved enormously over the years. Prior to the big capital development in 2008, the Hub housed our gallery and a bookshop run by one of our retail tenants. The gallery comprised four interconnecting rooms, arrived at from the courtyard via the main entrance, and occasionally in Summer through French windows opening onto the garden. As the plan below shows, it was a warren of unusually shaped rooms.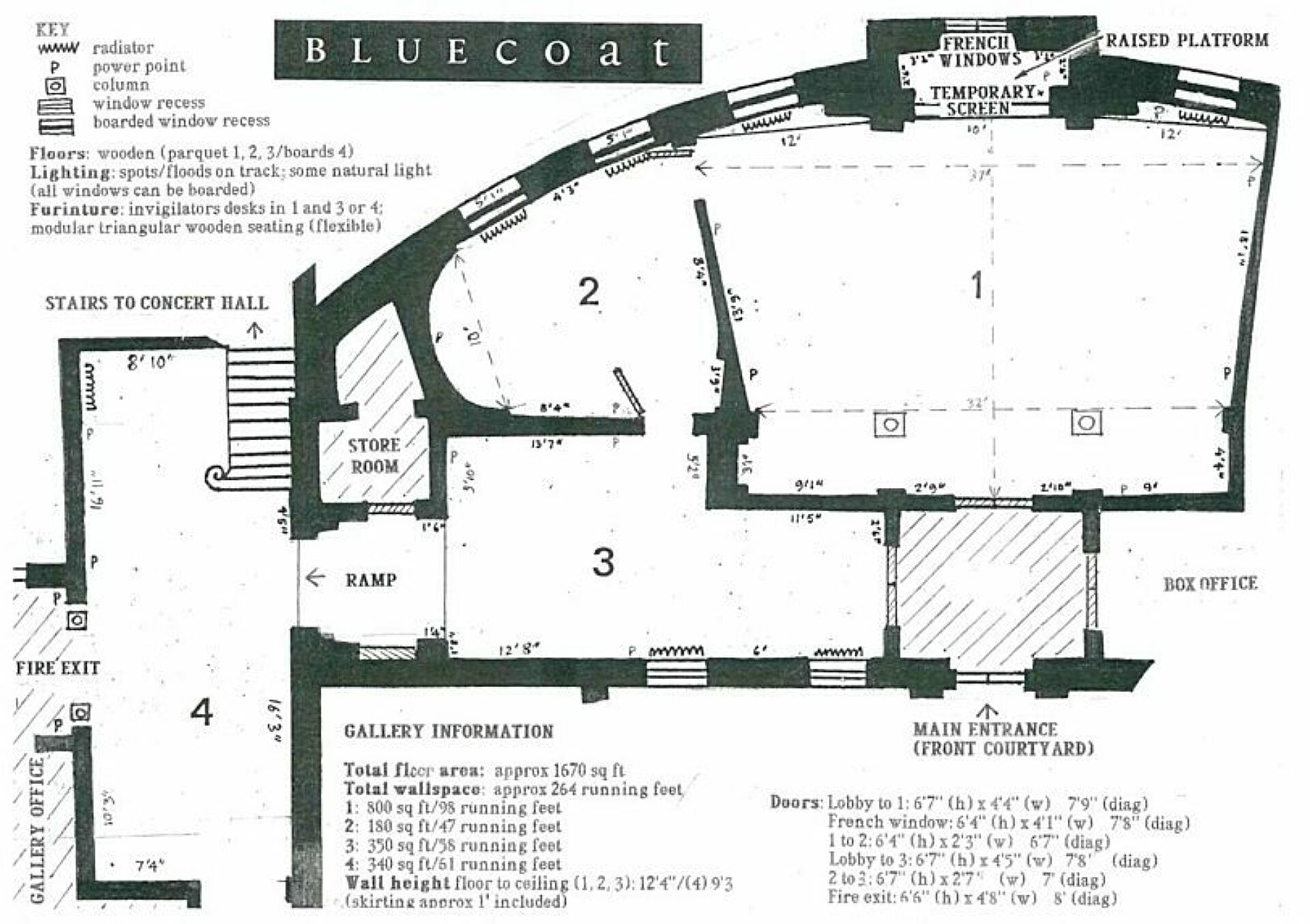 The gallery rooms were domestic in scale, with half of them carpeted until that was removed to reveal beautiful wooden parquet beneath, and together they were about half the size of the current galleries. The gallery led to the 'top space' (4 on the plan) round the corner, where the Vide and lift are now. The little store room and stairs up to the concert hall were later demolished to make way for what is now the entrance to the galleries in the new wing.
They were the first thing visitors to the Bluecoat encountered. Imagine the shock of walking into a challenging installation like Rose Garrard's powerful Between Ourselves, or the latest art from New York, such as Cindy Sherman's red bathrobe photos, Keith Haring's street art and Robert Longo's monumental drawings of people fighting.
Turner-prizewinning artist Martin Creed once filled the main gallery with red balloons, to the delight of children and consternation of people looking for the toilets.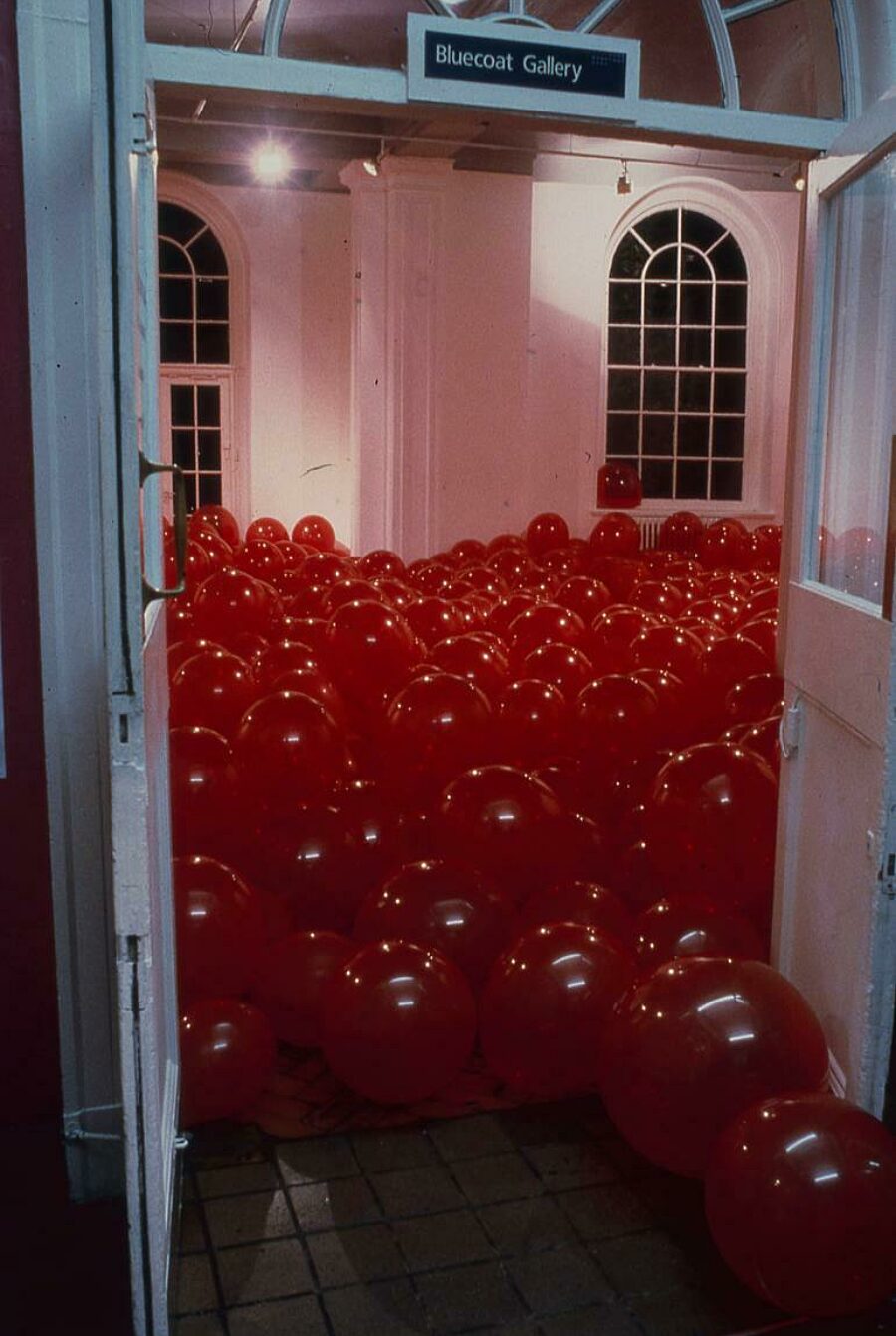 Martincreedworks exhibition (2000)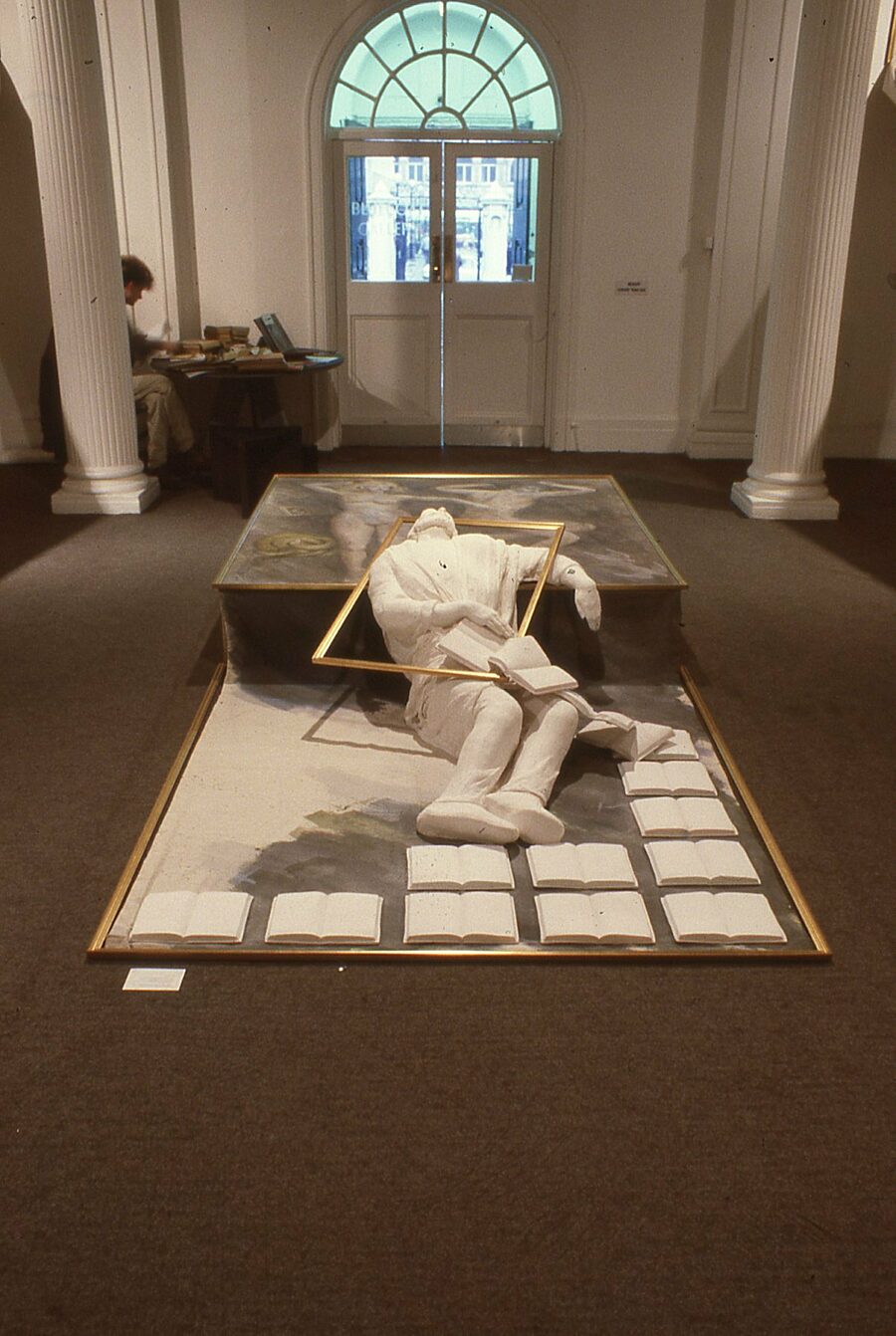 Rose Garrard, Between Ourselves exhibition (1984)
In the images below you can see some examples of when the gallery was where the hub space is now.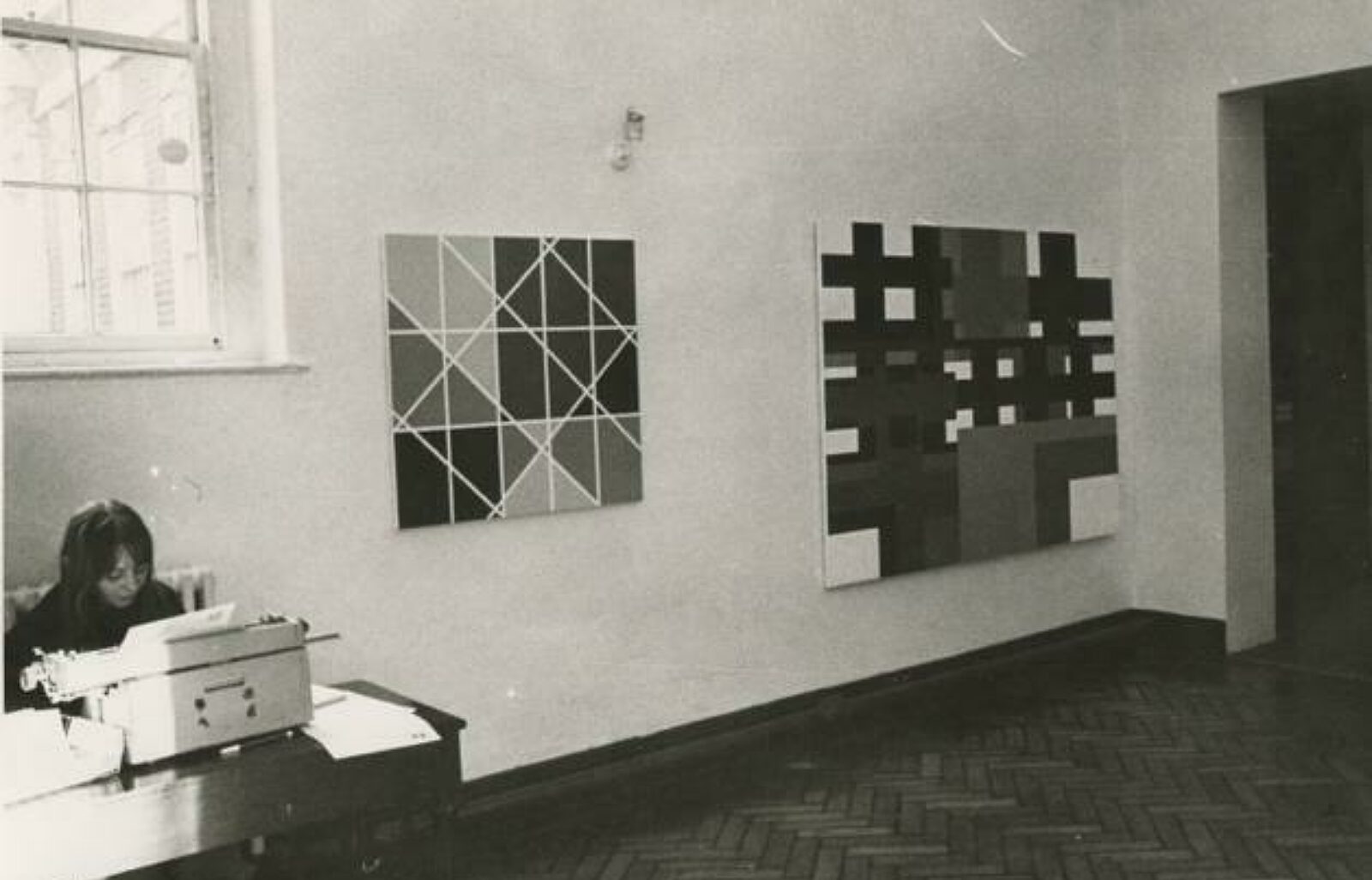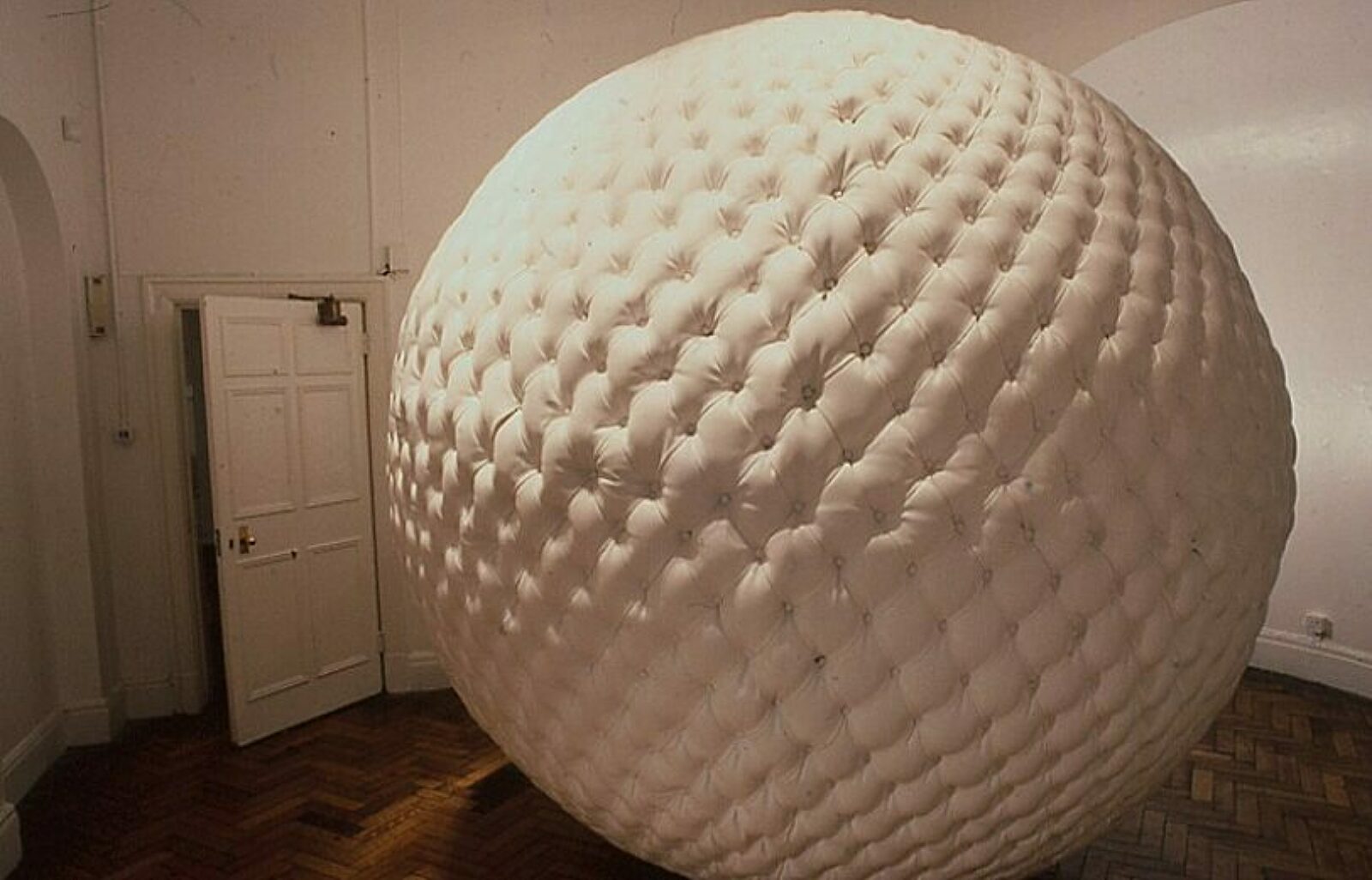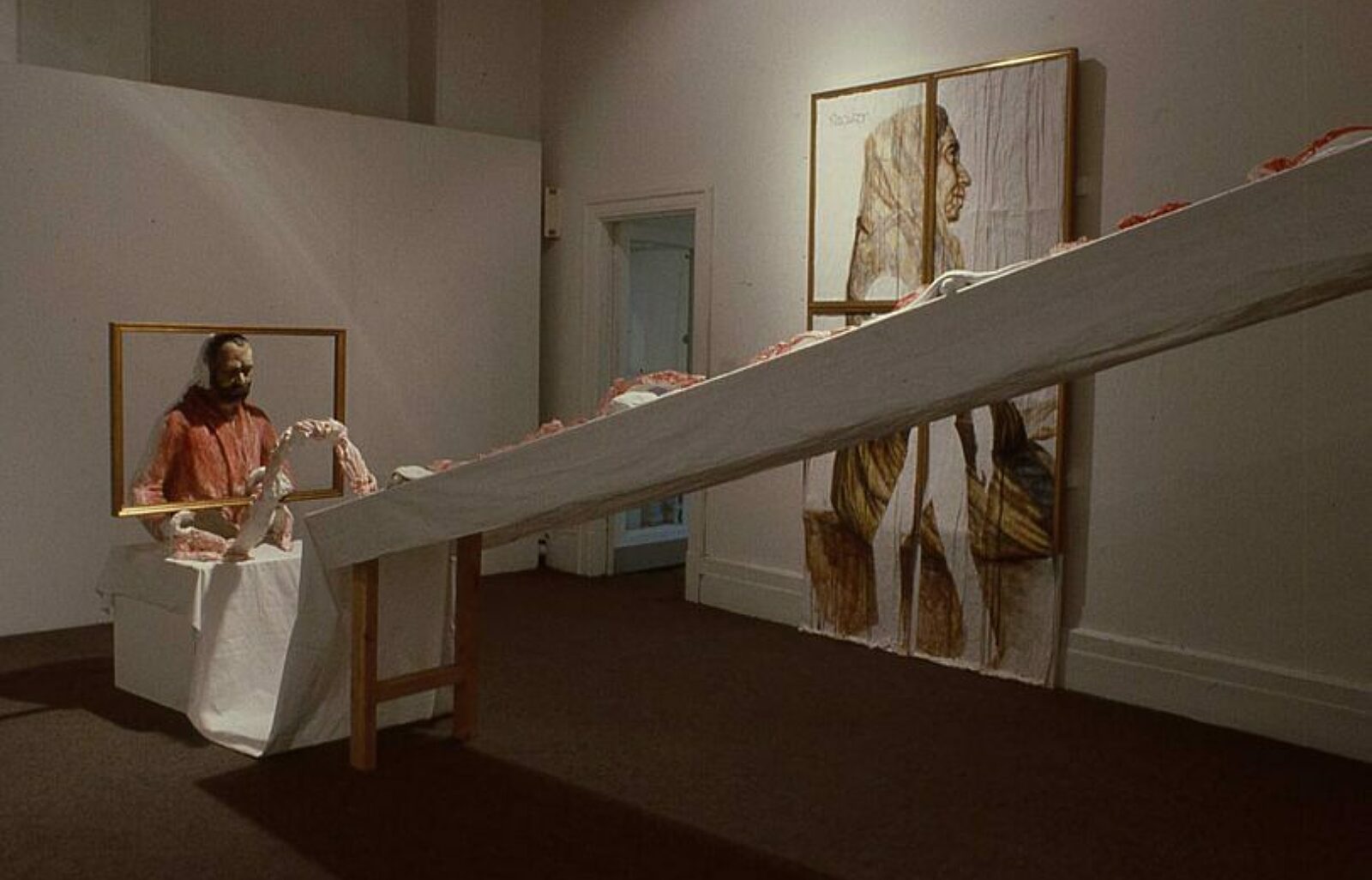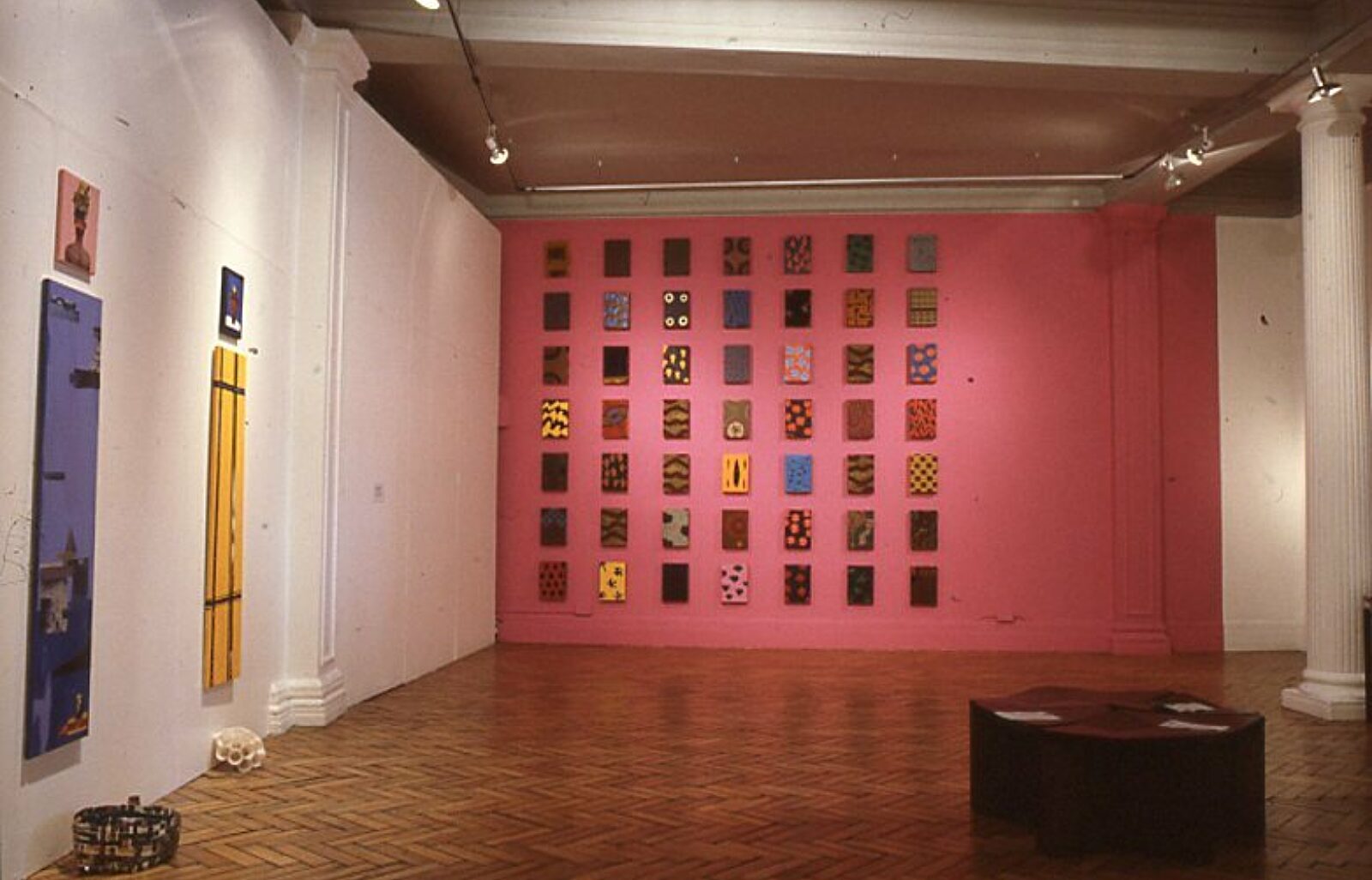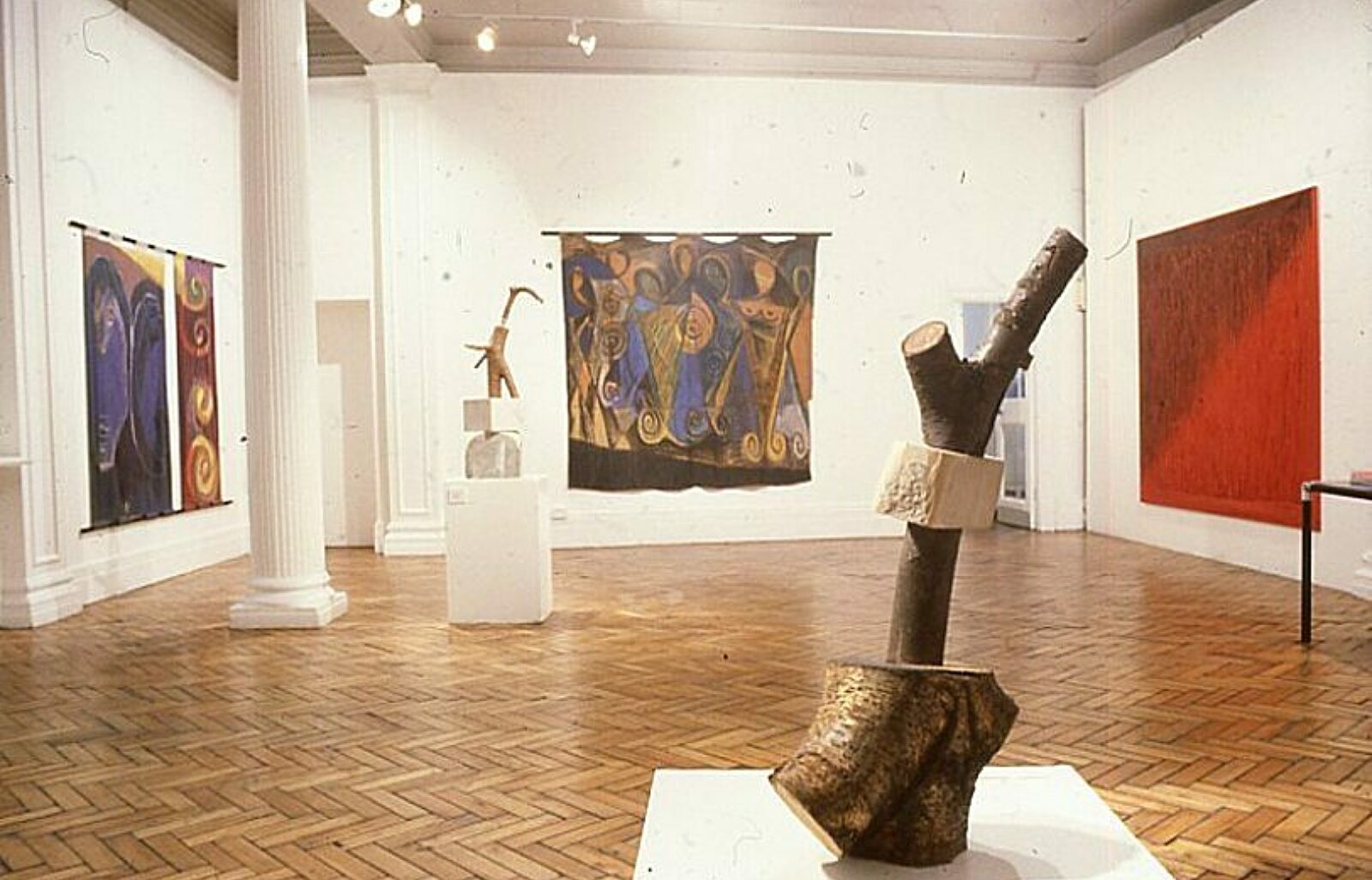 2008 to now
In 2005, the Bluecoat closed for a major renovation and capital development. Three years later it opened in time for Liverpool's year as the European Capital of Culture, its main feature being a new arts wing overlooking the garden and housing a suite of galleries and a performance space. There are four new exhibition spaces which since 2008 have housed a varied programme by local, regional, national and international artists.
Details of this programme, as well as our exhibitions history going back to 1908, can be seen listed here. In our online archive the Library you can explore hundreds of installation shots from any of these exhibitions.