Bluecoat's garden provides lots of food and shelter for thousands of creatures that call it their home. One of these creatures is bees.
If you didn't know already, there are 3 species of bees that visit the garden: solitary, bumble and honey bees. These different bees will use the garden slightly differently to each other but one factor true to each is that they will visit the garden to forage for pollen and nectar.
The Bluecoat garden provides great forage for bees due to its wide variety of plants that flower at different times rather than lots of the same plants which may only flower at a certain time.
For World Bee Day 2022 on Friday 20th May, catch a glimpse of a bee or two by visiting any of these plants in the garden:
Forget me Nots, Aquilegia, Hollyhocks, Foxgloves, Russian Sage, Honesty.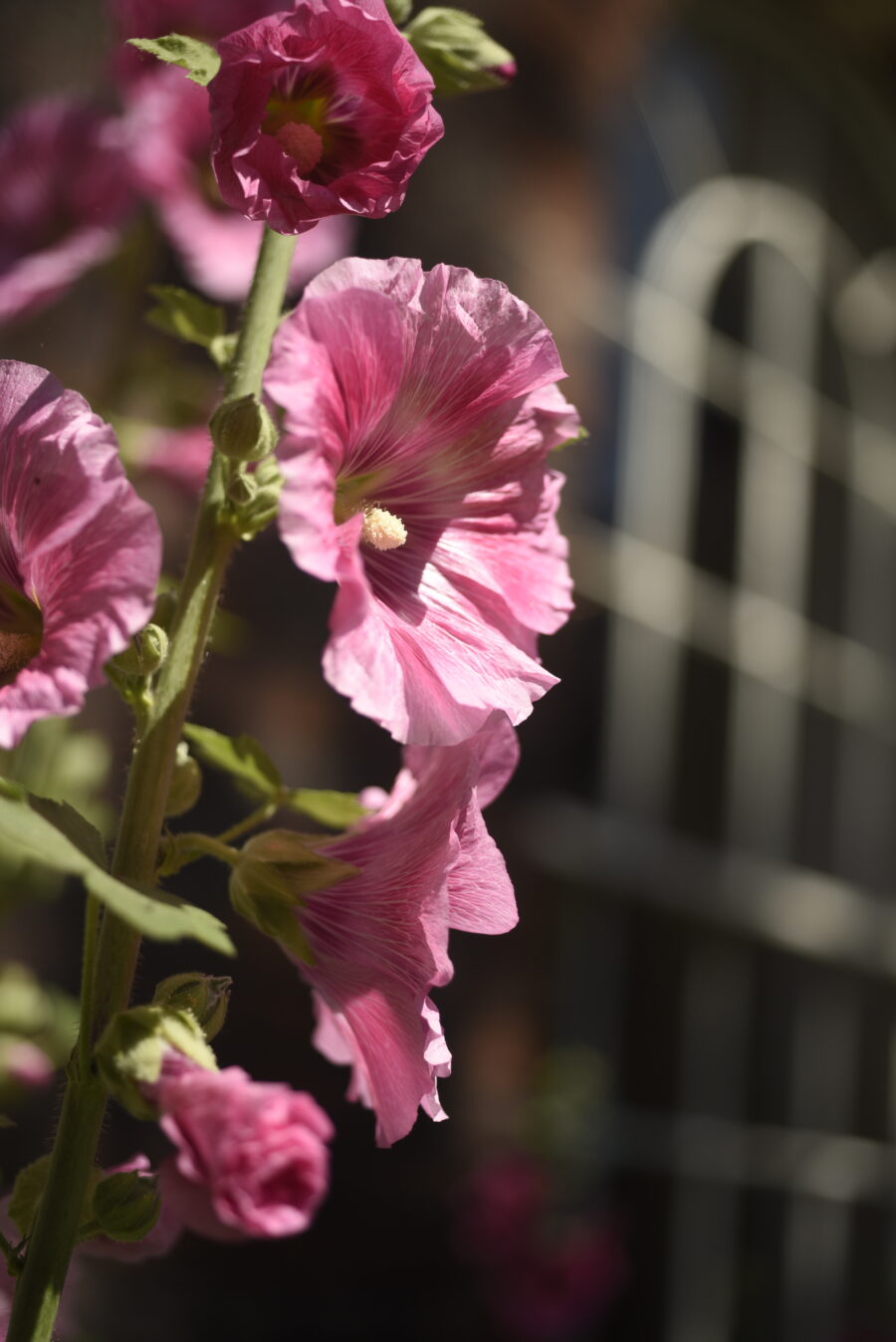 Hollyhock, photo by Andrea Ku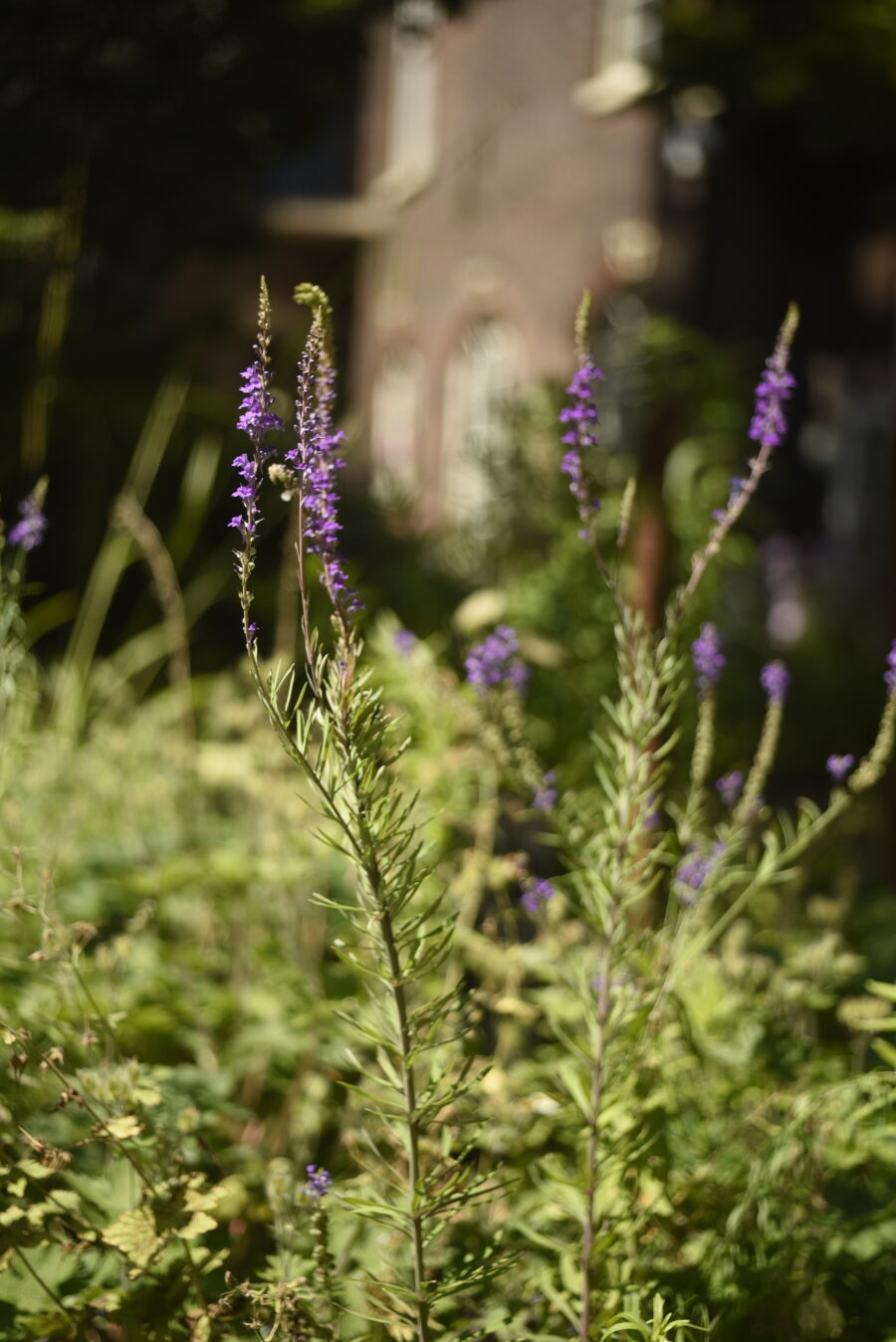 Russian Sage, photo by Andrea Ku
Looking at this list, you will notice that a lot of these plants share a common identity: they are in the colour range between rainbow colours of blue-violet, so they'll be blue, purple or lilac. Compared to the range of colours we see, bees have a very limited view and can only see in UV light. To us, this is anything from the yellow-violet in the rainbow colours we see but bees will be able to see beyond our violet and colours and shapes we are not able to see. Shapes will appear as runways or targets to bees whereas we will see blocks of colour, for example, a Dandelion is a block of yellow to us, but to bees in UV light, it's a target!
I get lots of people asking me what they can grow to help bees. In my experience, I tend to say something that is good for bees as well as people, so herbs are a really good compromise. Not only do bees love them, but we can use them for cooking or to just enjoy the scent. And when you think about the herb plant colours, they are mostly lilac, blue or purple.
Along with being our Biodiversity Artist in Residence, Andrea Ku is also an artist, beekeeper and gardener based in Liverpool.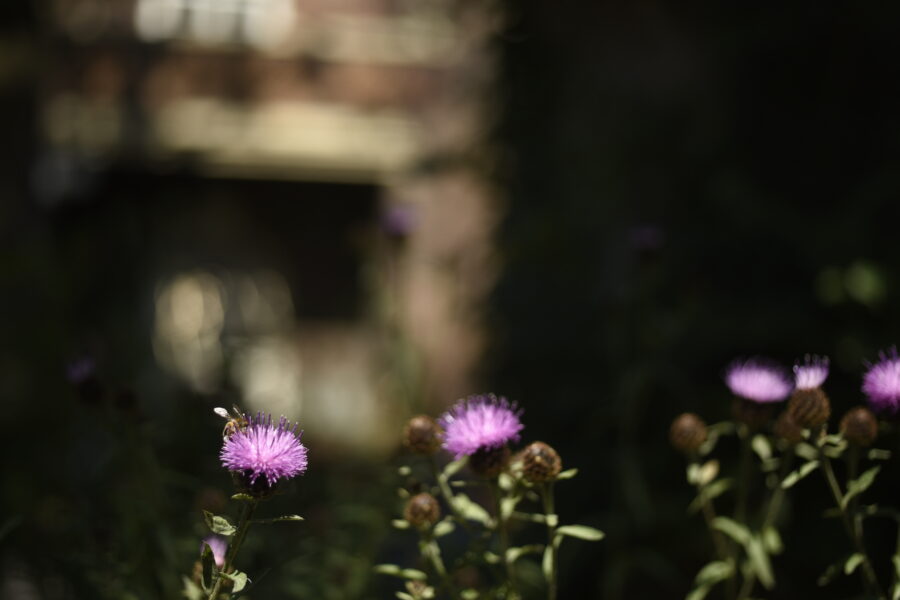 Thistle and worker honey bee in the Bluecoat garden, photo by Andrea Ku.