2009 Malcolm Lowry Centenary
The two-month programme was curated around an exhibition in our gallery that included new film and installation commissions, sculpture, drawings, prints, ephemera and loans of historic paintings by Edward Burra, Adrian Henri and other international artists, reflecting the various points on Lowry's compass: Merseyside, the Isle of Man, New York, Mexico and Canada.
The exhibition was accompanied by commissions of dance from Angus Balbernie and a song cycle by Ian McMillan and Luke Carver Goss, a Day of the Dead community participation day, a film programme, including John Huston's Under the Volcano, a psychogeographical coach and walking tour of Lowry's Wirral, and a talks programme, including Lowry's biographer Gordon Bowker. A book, Malcolm Lowry: From the Mersey to the World, was published and a beer, 'Malcolm Lowry's Golden Ale', was brewed for the occasion.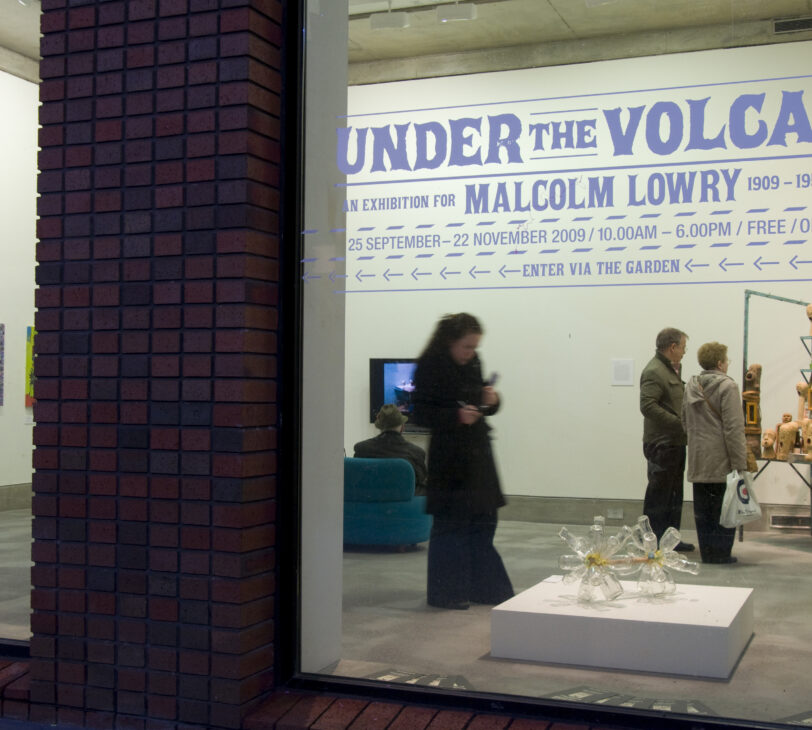 Under the Volcano: An exhibition for Malcolm Lowry (1909 - 1957) - 25 September - 22 November, 2009
Curated by the Bluecoat's Artistic Director Bryan Biggs, the exhibition was the centrepiece of a two-month programme celebrating the Wirral-born writer. The show brought together artists from Merseyside and the North West, Scotland, Canada, Mexico and Chile, whose work related to Lowry in different ways, as well as historical works, documentary film and archival material.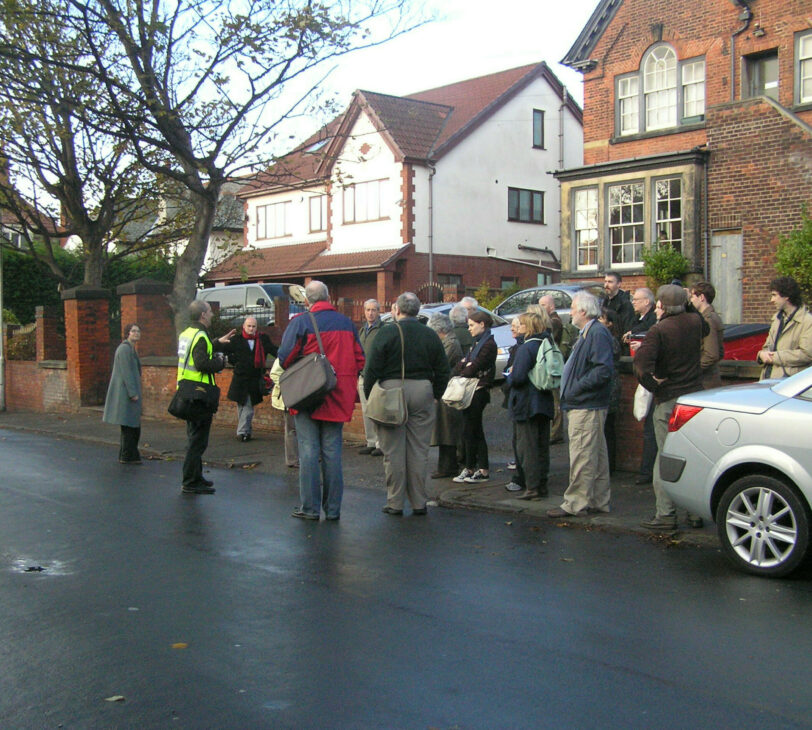 The Voyage That Never Ends - Sat 31 Oct, 2009
A day-long journey by ferry, coach and foot tracing Malcolm Lowry's early Merseyside years.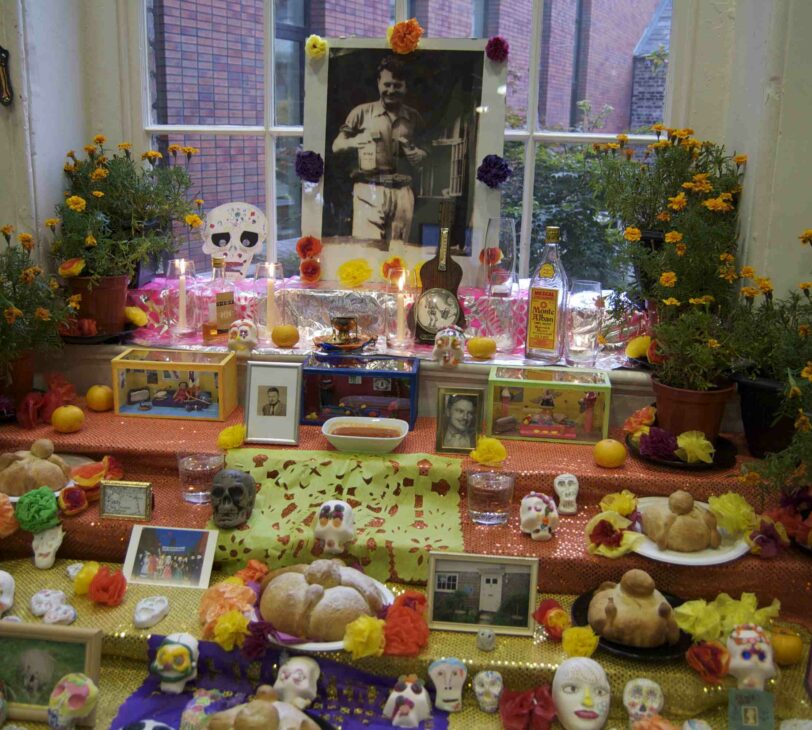 Day of the Dead Event - Sun 1 Nov, 2009
Mexican artist Javier Calderon joined us the weekend of Halloween to create an altar at the Bluecoat. There was a special celebration in the afternoon inviting people to remember their loved ones and enjoy special food and treats.