Set sail to Platform - make banners and flags from scrap and repurposed textiles and materials.
1-4pm, Thu 19 Aug 2021
This event was part of our summer family events programme, which was chosen by children from Holy Cross School in Liverpool.
For four weeks throughout the summer holidays, families enjoyed FREE storytelling, music, comedy for kids, designed to engage children of all ages.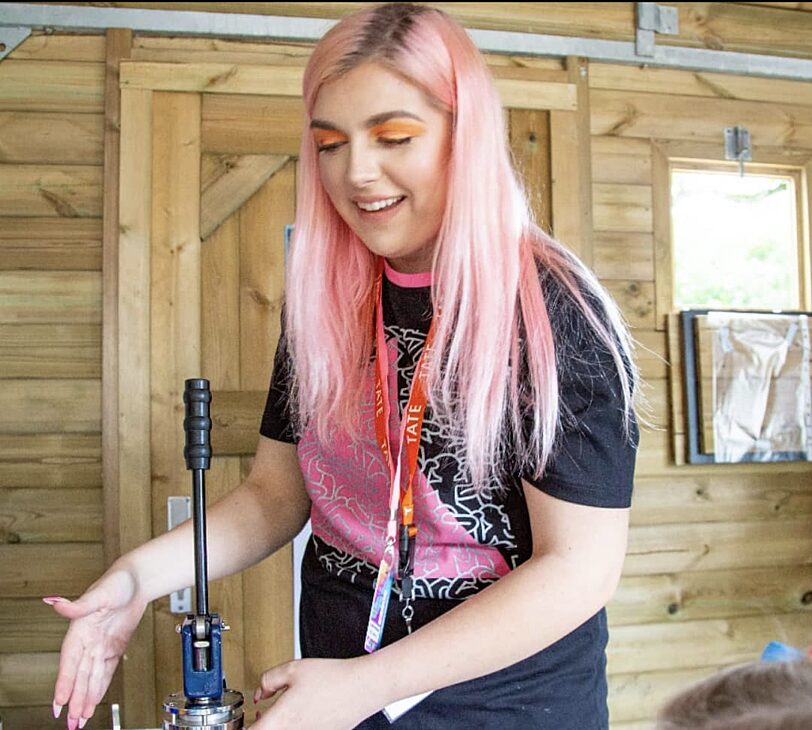 Claire Henderson is a local creative and facilitator.
Taking a coauthored approach to her work, Claire uses textile crafts in her artistic practice and other methods of slowing down and creating conversation to make, chat and change with others.
Connecting people and the arts through projects, workshops and resources, Claire is also an artist and curator at Convenience Gallery, a community and contemporary art space and gallery in Birkenhead and has worked in engagement within the Merseyside area from institutions such as Liverpool Biennial and Tate Liverpool.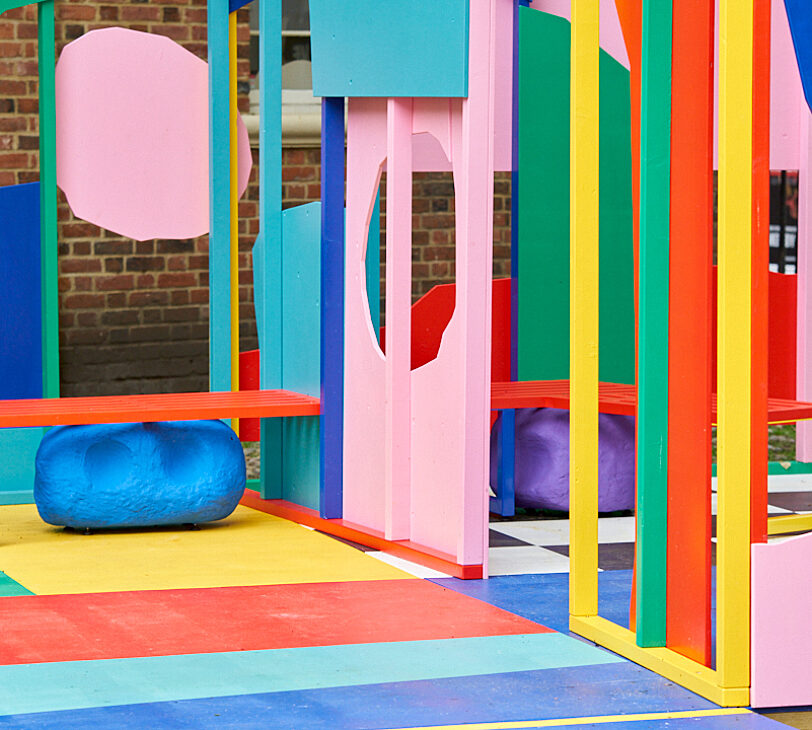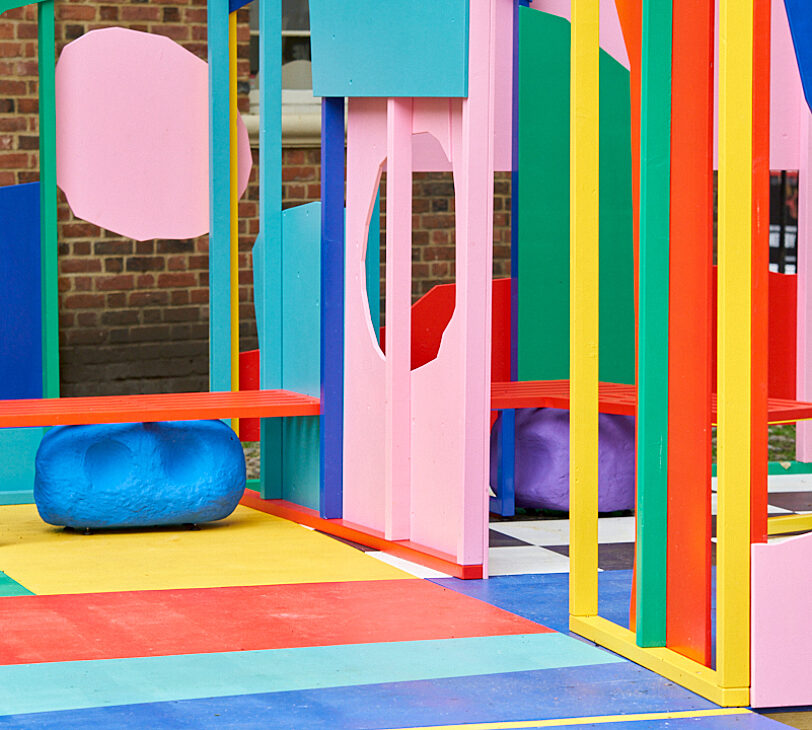 What was Bluecoat Platform?
Located in our front courtyard, this family-friendly outdoor sculpture was designed by children for children! Our after school arts club Out of the Blue worked with artists Simon & Tom Bloor to come up with this fun, interactive sculpture for the whole family to enjoy.
In Summer 2021, the sculpture became a stage for our entire family events programme!
Bluecoat Families
Find out about our facilities, accessibility and what else you and the family can enjoy at Bluecoat.