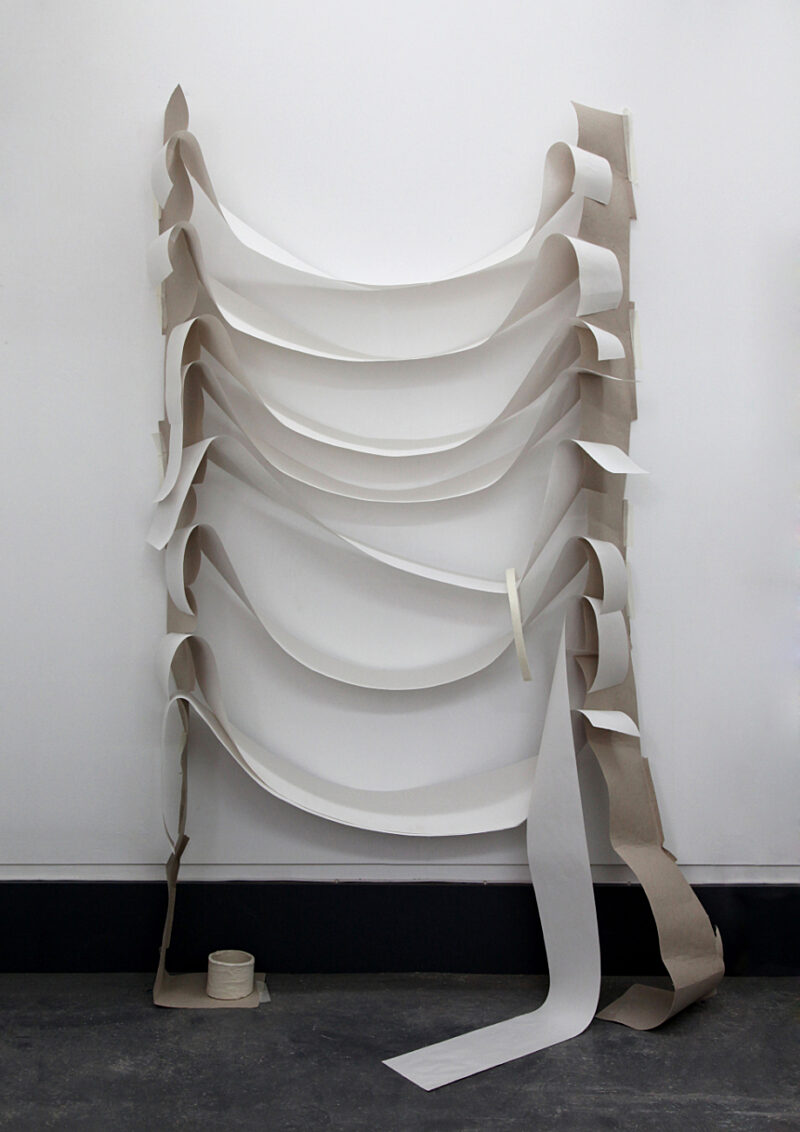 Artist Emily Motto has been artist in residence at Bluecoat from 2019-20 as part of the New Contemporaries Studio Bursary. Motto reflects on creating a collection from our archive:
"This is a collection of images I was drawn to in the archive, which document the ways that artists have used different shapes, forms and structures in their work at Bluecoat. My focus centred on how shape has been used throughout the building, using sculpture, performance, drawing, participatory projects, and photography.
The collection follows formal correlations between shapes, compositions and structures in different works and projects; from a drawing on a hill in Brian Johnson & Stan Dobbin's exhibition poster in 1977, to Elizabeth Stuart Smith's hovering rectangular forms with holes cut out from them, casting shadows on an alcove in the Christmas show in 1993.
I found it particularly exciting to discover photographs showing how the building has been used and adapted structurally throughout the last hundred years too. An image of the iconic windows along the façade reminded me of a photograph I took of their shadows on the studio corridor during one of my first weeks at the Bluecoat last year.
The collection reflects my own concerns as an artist, which I've worked on in the studio at Bluecoat. During my residency, I've been experimenting with making things stand and building forms from various off-cuts – working with card, paper, foam, cement, plaster, string, fabric, and other materials and surfaces I come across. Whilst making, I've been playing with dependencies that material, structure, and shape can have on each other within a form. Two, untitled works are shared here in the collection."