Has your family been loving the beautiful coloured tiles and getting playful with repurposed textiles in our exhibition Are You Messin'? In this blog post, you can learn more about the artist who designed these engaging installations, and some of the themes and inspirations behind her work.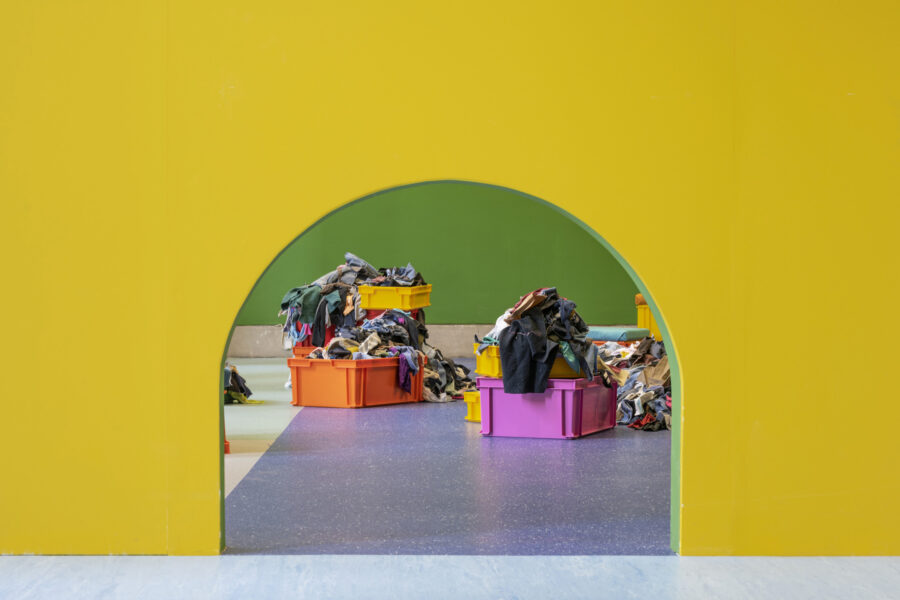 Katie Schwab, 'The Seeing Hands', Bluecoat installation view 2022. Photo by Harry Meadley.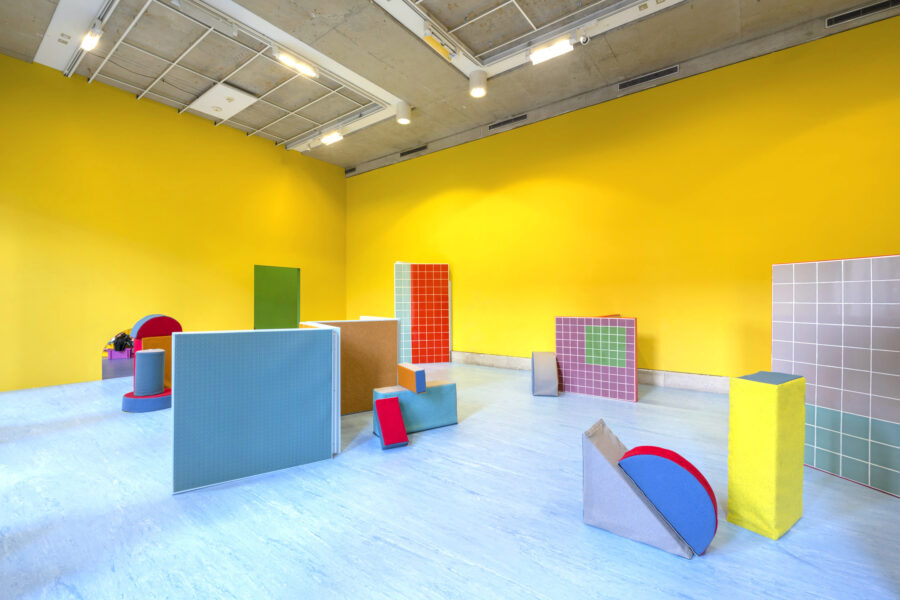 Are You Messin'?, exhibition (2022)
Katie Schwab is an artist who works with installation, textile, furniture and moving image to explore personal and social histories of craft, design and education.

Her research focuses on domestic textiles and civic architecture from the inter- and postwar period. Embedded in the communities and contexts in which she works, Katie's long-term projects incorporate collaborative workshops, archival research and craft-based learning.
There are two gallery spaces displaying Katie's work in our exhibition Are You Messin'? The first space features a heap of repurposed textile alongside boxes to store, carry and hide the fabric in. They can also double up as chairs for parents to have a sit down while children play!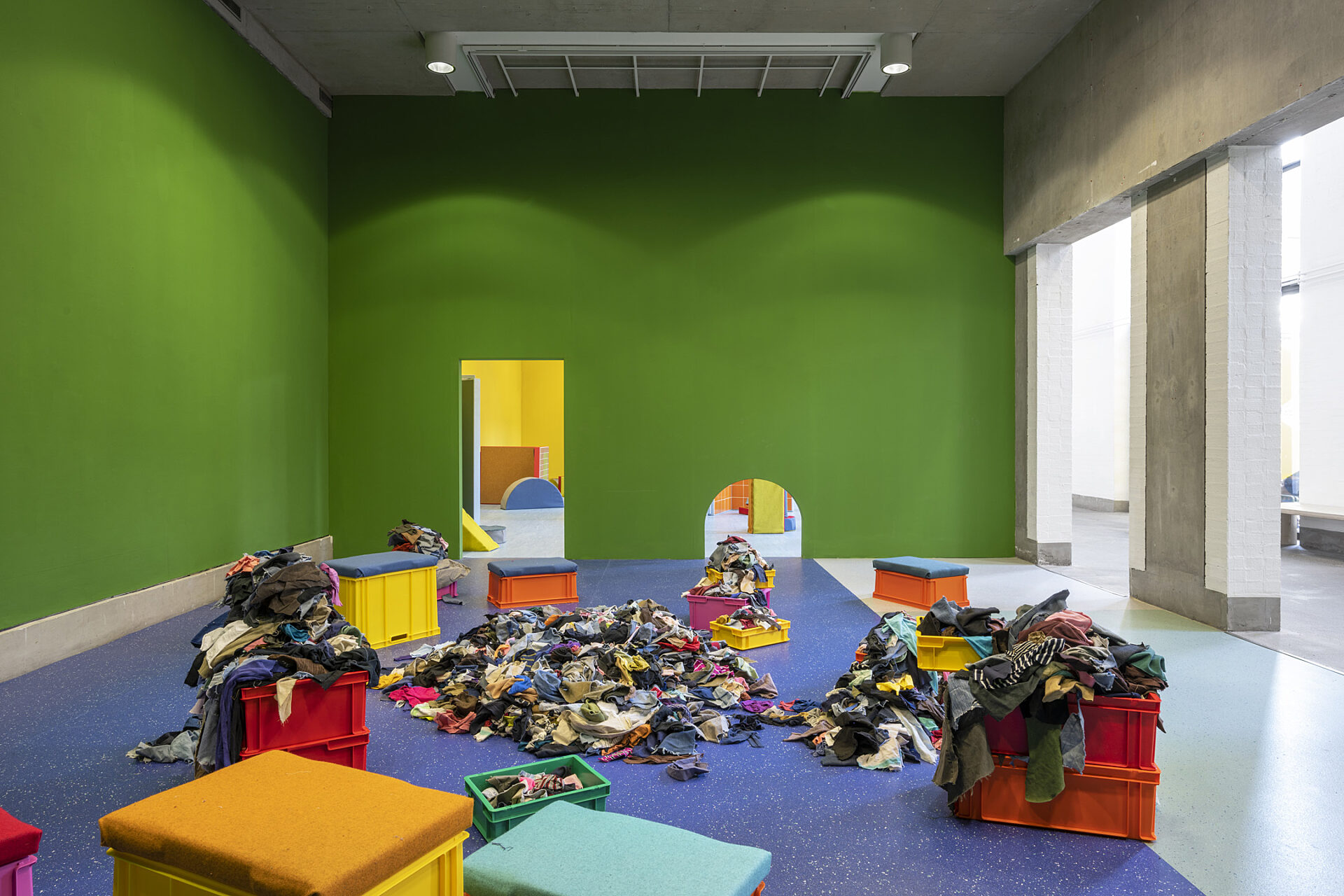 The work is inspired by Bruno Munari's book The Tactile Workshops (1985), which documents a series of workshops the Italian designer and educator hosted for children. He suggested making a 'Tactile Library' with and for children, with a collection of materials to evoke different senses and tactile values.

We've been so inspired by the different ways children have used the variety of fabrics in the space. They've made capes and outfits, tied them together and launched them in the air.
The second space features tiled screens with a variety of materials: ceramic tiles, cork, carpet and fabric-covered foam shapes which can be picked up, carried and stacked. This work, along with the colour palette in both rooms, is inspired by a 1950s tiled mural made by Carter's of Poole which was on display in the cafeteria of Lewis's department store (now Adagio hotel) on Lime Street.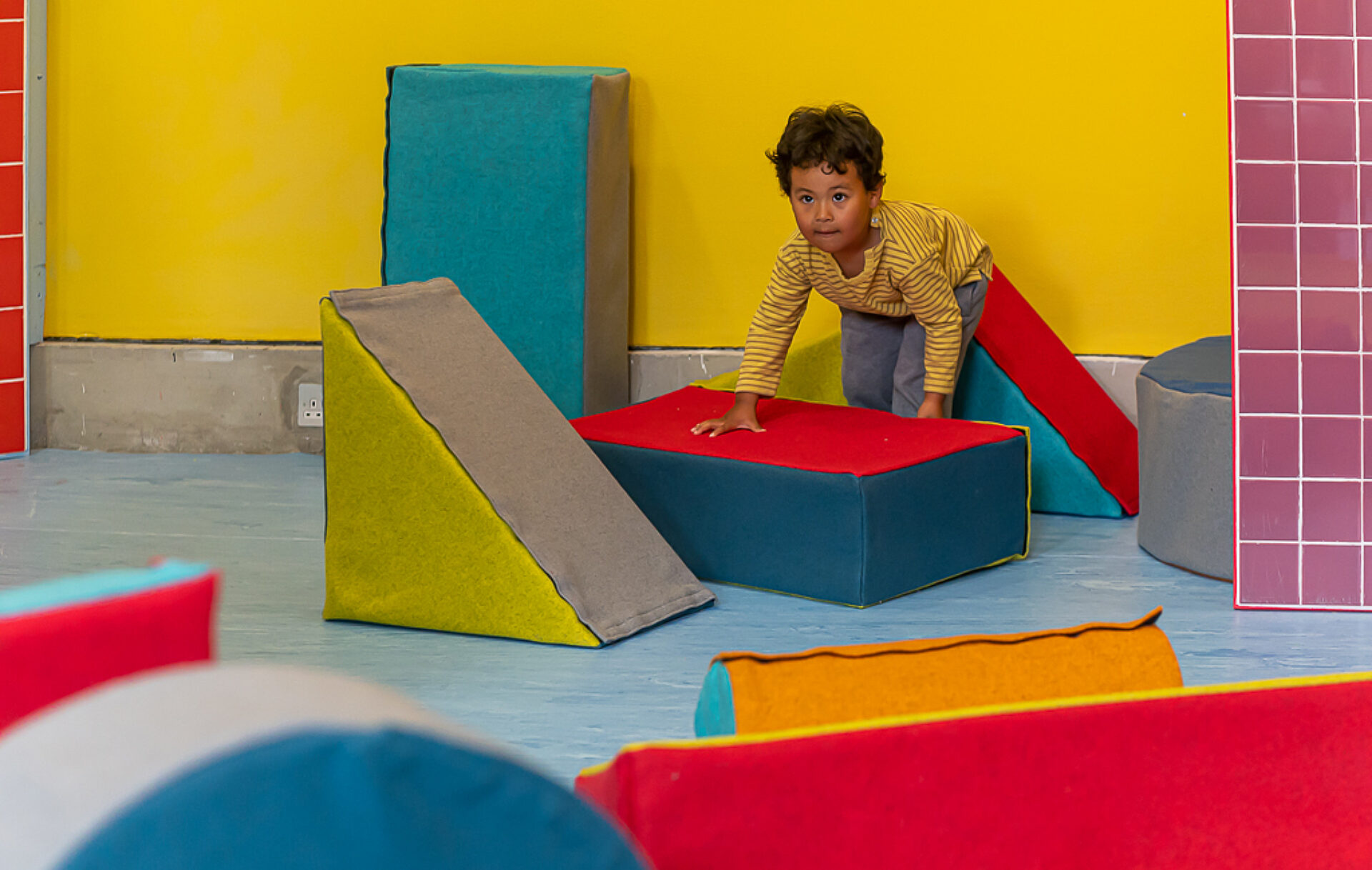 The two spaces are separated by a wall with cut outs; one big enough for adults and one for children to crawl through. The spaces and the work give children a chance to get hands-on with the artwork, and to build, play and explore. We've loved watching children stack the soft foam shapes into forts, buildings and high towers. The children are active agents in the work, and it's up to them to make the space what it is.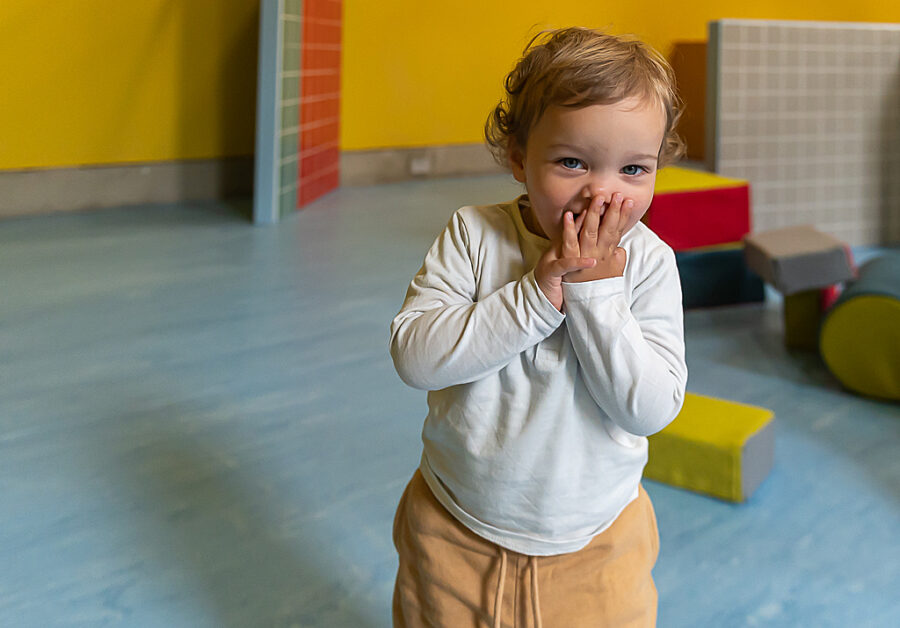 Photos by Brian Roberts.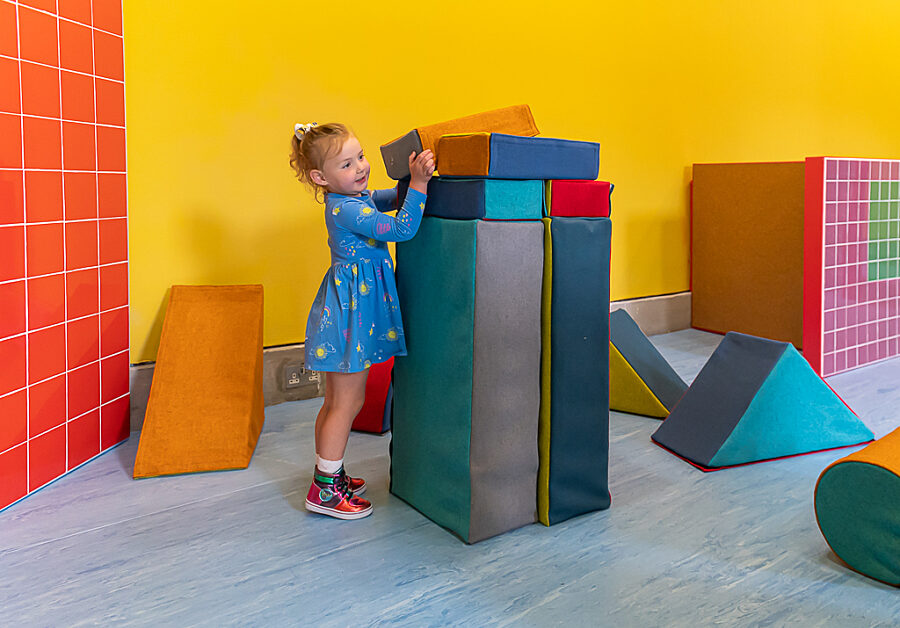 Get to know the other artists whose work features in Are You Messin'? below.