It's so important to present a range of perspectives in our programme, to ensure it's reflective of and relevant to our communities, and we will continue to explore Black history throughout our programme, after October finishes.
So much of the history we learn at school and in formal settings is focused around white European history. Our latest exhibition, Rosa Johan-Uddoh's Practice Makes Perfect explores this and how schooling forms an early understanding of what it means to be British and, crucially, what is left out of the curriculum.
The exhibition, launching on 15th October, includes a major new work - a large-scale collage which investigates the historical figure of Balthazar. According to tradition, Balthazar was one of the three biblical Magi and later a Saint, who offered the gift of Myrrh to Jesus. Depicted since medieval times as a lone black figure in artistic imagery of the Nativity scene or 'Adoration', this King is often the first time school children encounter a Black person of importance.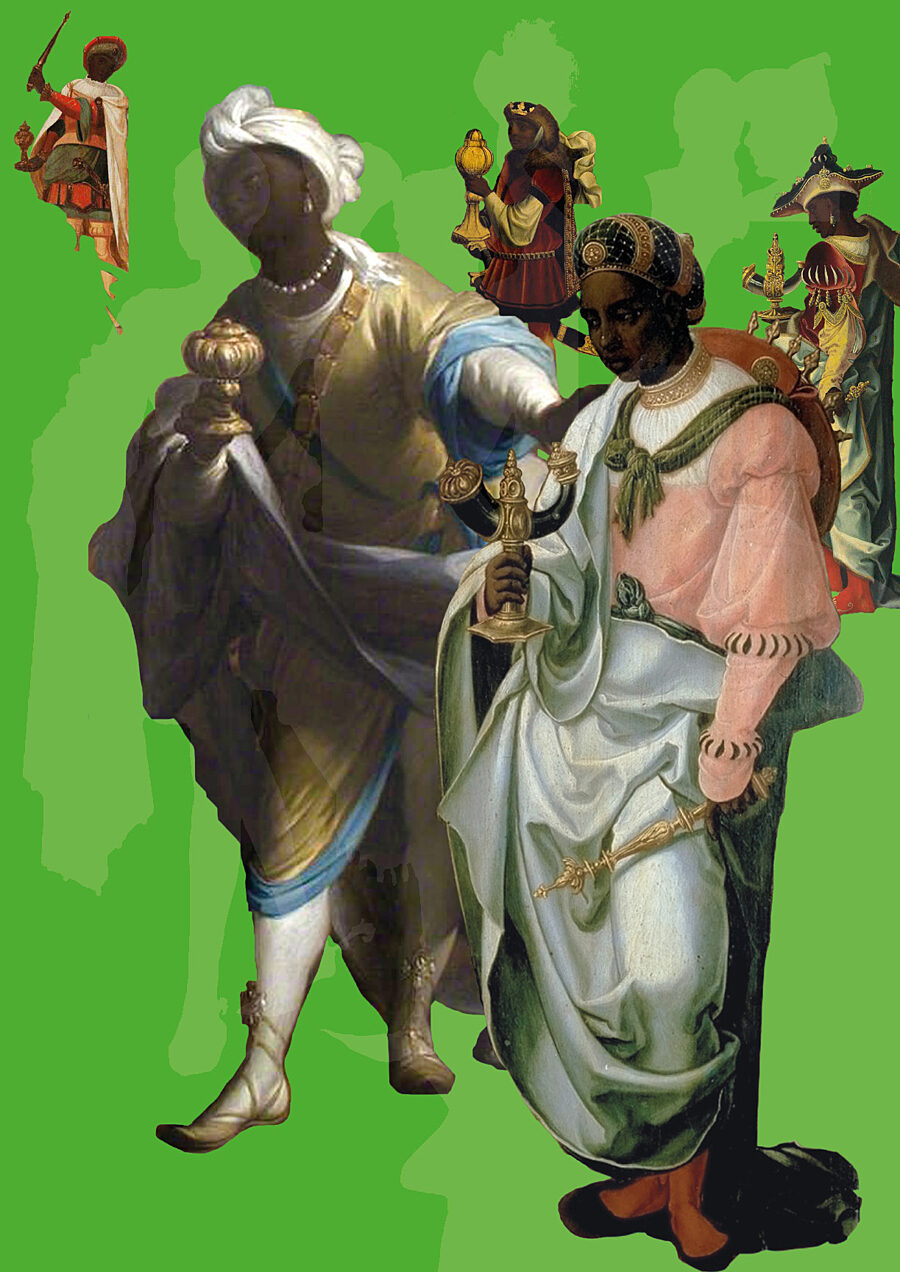 Rosa-Johan Uddoh, Let's go, honey. 2020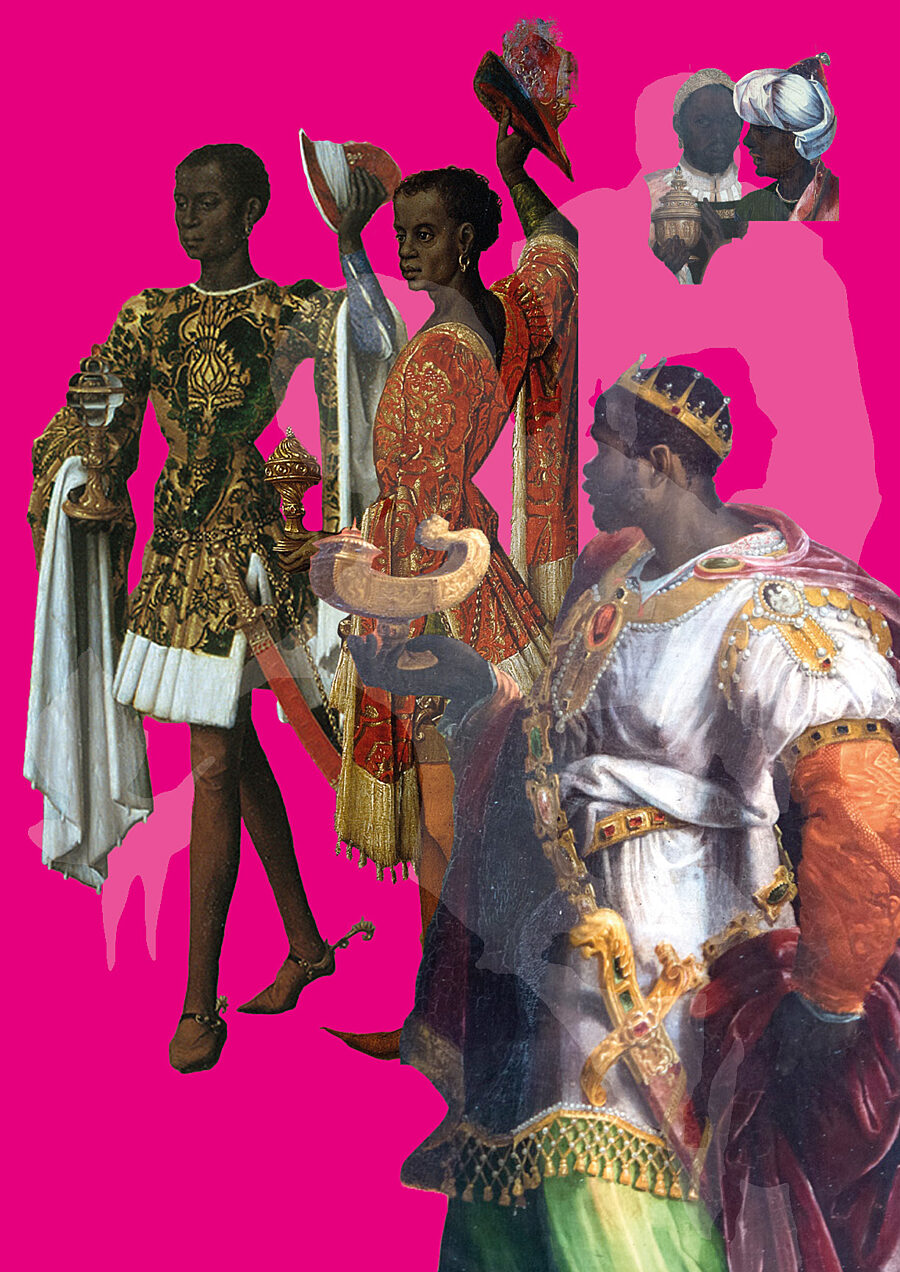 Rosa-Johan Uddoh, 'Here I am, Baby' 2020
Historically, Balthazar is also a figure through which white artists and their patrons in Europe first constructed 'Blackness'. Through her research, with the assistance of Nasra Abdullahi, Uddoh has found and catalogued around 150 historical 'Balthazars' featured in 'Adoration' paintings made throughout European history. Thinking about the real, Black European sitters for these paintings, Uddoh's billboard-style collage brings these Black kings together in friendship groups on a long march of solidarity to change the West.
We'll be exploring the historical figure of Baltazar in an online event, as independent art and cultural historian Michael Ohajuru presents his research into the Black Magus or Black King in Renaissance Europe. Ohajuru, who researches and writes about the Black presence in Renaissance Europe, is currently researching, developing and curating an exhibition and web site – Who is John Blanke? about the Black trumpeter to the courts of Henry VII and VIII.
In another online event, we'll be exploring the history of Black activism with writer, entrepreneur, educator and activist Chantelle Lunt. Responding to the themes of the autumn exhibitions, Lunt will take us through a workshop that unpacks the history of Black people in Liverpool across the centuries, alongside wider contributions by Black cultural figures in the UK.

We're delighted to be premiering a new film work by artists Amber Akaunu and ElJosef during October. The work is described by the artists as "reflecting and exploring the connection that our ancestors will always have to Fire, Water, Earth and Air."
Alongside this exhibition we are showing American artist Deborah Roberts and Liverpool artist Sumuyya Khader.
During Black History Month we will continue to recontextualise the Bluecoat building, which was originally a school set up by the Anglican Church and Bryan Blundell, a merchant who together with other Liverpool merchants supported the school using profits from trade with Africa and the British colonies. This included the transportation of enslaved people from Africa to the Americas, a trade that brought vast wealth to Liverpool and other European cities in the 18th century.
One way we're interrogating our history is by working with a group of young people in partnership with the Greenhouse Project in Toxteth to explore some of the stories of the building, including colonialism and the empire, slavery, migration, diaspora, independence, race and identity. The group is working towards a public programme in the new year.
Follow the Colonial Legacies Instagram account to see what they are up to.

Throughout October our children's area, designed by artist Harold Offeh, will be home to a collection of children's books featuring Black stories within our history and celebrating Black children by authors nominated by exhibiting artists including Rosa-Johan Uddoh, staff and speakers in the Bluecoat's autumn programme. It's the perfect introduction to Black history for your little ones.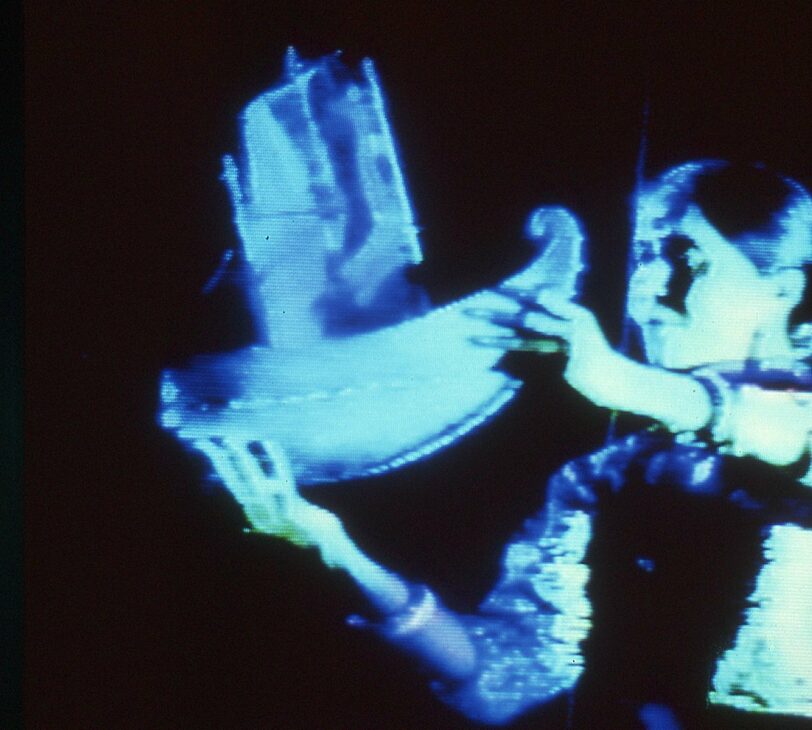 Echoes and Origins
Discover more about the Bluecoat's mercantile maritime origins and colonial legacies in our new arts project involving local young people.