Our Chief Executive Mary Cloake gives her first response to the publication of Arts Council England's new ten year strategy 'Let's Create'.
Public policy-making is never easy, and in a field as open and fluid as the arts, especially so. Arts Council England faces particular challenges. The 1947 Royal Charter that set out its task combines several competing agendas and, in the 73 years since then, ACE has had to balance the tension between the different and seemingly competing outcomes required by the public investment it receives.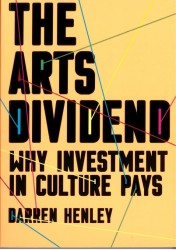 In his 2016 publication, The Arts Dividend, ACE Chief Executive Darren Henley reminds us that the architect of the Royal Charter was the economist John Maynard Keynes. He describes his good work in setting up the Arts Council but doesn't dwell on Keynes' association with the Bloomsbury group of artists, writers and thinkers, nor his approach to the arts being that of an unapologetic elitist. It was Keynes who inserted the word 'fine' before the more inclusive 'arts', thus banishing traditional, community or popular arts, including cinema, from the Council's remit.
Although as Henley says 'things have changed since the days of Keynes' and the culturally rich and diverse environment of today is much different to the austerity of post-war Britain, it has taken until now for divisions between 'public' and 'art', 'audience' and 'artist', 'great art' and 'everyone' to be resolved. In Let's Create, the Arts Council takes a holistic view, recognising the creative potential in each of us as the bedrock on which to build its strategy.
It need not have been so.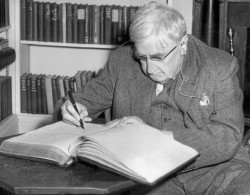 The composer Ralph Vaughan Williams was a contemporary of Keynes and a member of the first Arts Council. He vigorously opposed Keynes on many of the early principles of public arts funding and would undoubtedly have, in his own words, experienced 'a glow of satisfaction' at the publication of Let's Create. Vaughan Williams was a visionary, and like many artists, uncannily prescient, knowing instinctively as early as the 1940s what decades of experience and evidence-gathering have taught the Arts Council: that the best way to build a creative and cultural country is to do it with, rather than for, its people.
Let's Create imagines a 2030s England in which 'everyone can develop and express creativity throughout their life'; where 'villages, towns and cities thrive through a collaborative approach to culture'. To achieve this, the strategy acknowledges the necessity of a 'professional cultural sector that generates new ideas, works easily and effectively with others and is adept at developing diverse talent from every community'. Vaughan Williams – before his time - advocated for such a vision, and tried his best to 'shake things up' at the Arts Council in order to achieve it.
He was committed to the idea of the creative potential of the individual. In his voluminous correspondence, he writes of the 'damage being done to this country's cultural life' when 'outstanding young individuals are prevented from exercising their talents to the fullest capacity'. He strove without success to insert in the 1947 charter a clause enabling the Council to support struggling artists, a key pillar of any cultural policy. He realised, before policy-makers had a language for it, that the arts are an eco-system, delicately interconnected, expressing his admiration for those who 'take an interest in even the humblest of music makings – choral competitions, school music' because they realise 'the profound truth that without that foundation the Elgars and Waltons can't exist'.
Contrary to the metropolitan bias of Keynes, Vaughan Williams was an advocate for locally-based, regional and rural arts – particularly but not exclusively music - and for widespread music education. He speaks of the importance of the arts in villages and towns and openly admitted that one of his goals was 'to get more cash for Rural Music'. He promoted 'pioneer concerts in remote villages', believing that in the pre-digital age people were 'hungering for music and can't do without it.' In 1956 he wrote, with others, to the Times in protest at the closure of Arts Council regional offices, calling for 'close based encouragement' to help local enthusiasm and enterprise. He warned 'if the Arts Council becomes centralised its work cannot but be superficial'.
Sadly, Vaughan Williams died in 1958, so did not see the beginnings of a change in attitude to the division between 'art' and 'the people' in the 1960s. Reflecting these changes, Jennie Lee was appointed the country's first arts minister in Harold Wilson's Labour government in 1967, and the Arts Council's Royal Charter was renewed. There was a general opening up of arts policy to include support to the regions, a move from which arts centres such as Bluecoat benefited.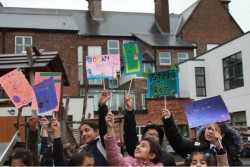 New programmes based on learning, access and participation started to emerge, the forerunners of Bluecoat's Blue Room and Out of the Blue. But tensions remained over the status and definition of the arts between government, the Arts Council, a vibrant artistic community and the public.
It was not arts policy but a new field of academic inquiry, cultural studies, that took on the increasingly complex challenge of understanding people's relationship to the arts and culture.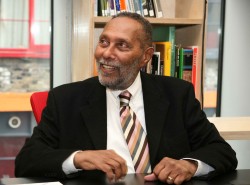 If any insight was to be important as a successor to Vaughan Williams' instinctive inclusive pluralism it was that of Stuart Hall, founder of cultural studies.
His 1964 publication The Popular Arts (with Paddy Whannel) introduced new ways of thinking: that people are producers and consumers of culture at the same time; that cultural life is not limited to a relationship with artworks; and that cultural products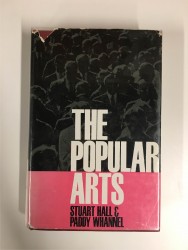 can be challenged by those who experience them, in the way they are read, heard, seen and understood.
His ground-breaking work prompted a shift in old certainties, and we are particularly proud that The Unfinished Conversation, a large scale video installation by John Akomfrah tracing Hall's life and work, premiered at Bluecoat in 2012, part of a long-standing relationship between Bluecoat and the inspiring arts organisation Autograph who commissioned the film.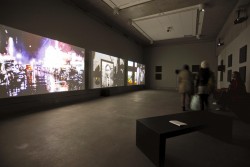 In Let's Create there is a shift in thinking. Notwithstanding what some might consider a shaky start in 1947 and challenges over the intervening decades, the Arts Council has worked hard and thoroughly in recent years to understand at granular level the relationships between people's lives, the places they live, the arts they make and enjoy and the culture they experience. High quality experimentation and rigorous longitudinal research is paying dividends, and an increasing recognition of the importance of partnerships within and beyond the arts is leading to new insights.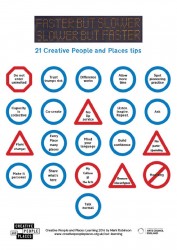 The imaginative way in which learning emerging from the Creative People and Places programme has been captured and shared is but one example.
And just as we expect of the arts, artistic practice itself is constantly changing, blurring the distinctions between art and life in a way that is both liberating, empowering and challenging. Instituting Care, a recent exhibition by Jade Montserrat at Bluecoat illustrates a practice that expands the notion of art to include the care and attention we give each other in everyday life, focusing among other important themes on how we can learn from each other, building meaningful knowledge through reciprocal caring relationships.
There is much to reflect on but also much to celebrate in Let's Create. At Bluecoat we have for many years been committed to opening up possibilities for people – visitors, audiences, artists and creative practitioners of all kinds - not just in our welcoming building but increasingly across the North West and internationally. We have embraced a civic role and been part of the day-to-day life of the people of Liverpool for over 100 years. We will shortly publish a book celebrating our century-long history as an arts centre – the UK's oldest. We have been 'at work in the field' (as Seamus Heaney once described the coal face of arts development) since 1907 - longer than the Arts Council – but our fortunes have been invariably tied in with those of public arts funding since the 1960s. We have seen the pendulum swing between different strategies and policy approaches, suffering at times of austerity and celebrating at times of plenty. But rarely in that long history have we seen an opportunity to work strategically with our principal funder in a way that resonates with our inclusive values and reflects our high artistic ambitions.
The Unfinished Conversation by John Akomfrah (2012) is now in the collections of Tate, purchased jointly by Tate and the British Council with assistance from the Art Fund, 2014, and MoMA
Click here to read 'Let's Create'
---
Image credits
Image 1: The Arts Dividend, Darren Henley, 2016, book cover
Image 2: The composer Ralph Vaughan Williams late in life, 1954
Image 3: Out of the Blue group, photo by Bluecoat
Image 4: Stuart Hall in Library. Photo courtesy of Stuart Hall Library / Iniva
Image 5: Popular Arts by Stuart Hall & Paddy Whannel book cover. Stuart Hall Library collection, 2020. Photo courtesy of Stuart Hall Library / Iniva
Image 6: John Akomfrah, The Unfinished Conversation, Bluecoat Installation View, 2012
Image 7: Page from Faster but Slower, Slower but Faster, report by Mark Robinson of Thinking Practice, 2016
Image 8: Jade Montserrat, Instituting Care, Bluecoat Installation View, 2018
Image 9: Jade Montserrat at Insituting Care, Exhibiton Launch, 2018 photo by Brian Roberts.