Our new look Hub is designed with the visitor in mind. It provides an easy to navigate experience, a dedicated family area and surrounds you in contemporary art as soon as you walk in. The newly commissioned artworks by artists Babak Ganjei, Sumuyya Khader and Harold Offeh are a stunning addition to the revamped space. Read more about the commissions here.

The cafe has also had a makeover, but don't worry, the same delicious homemade meals are still on the menu, including our ever-popular Scouse and world-famous sausage rolls.

We hope as soon as you step through our front doors you feel at home in our building, after all, we're a place for art, artists and you.
The scheme for the Grade I building has been developed by Architectural Emporium, a Liverpool based practice, in partnership with the Bluecoat team.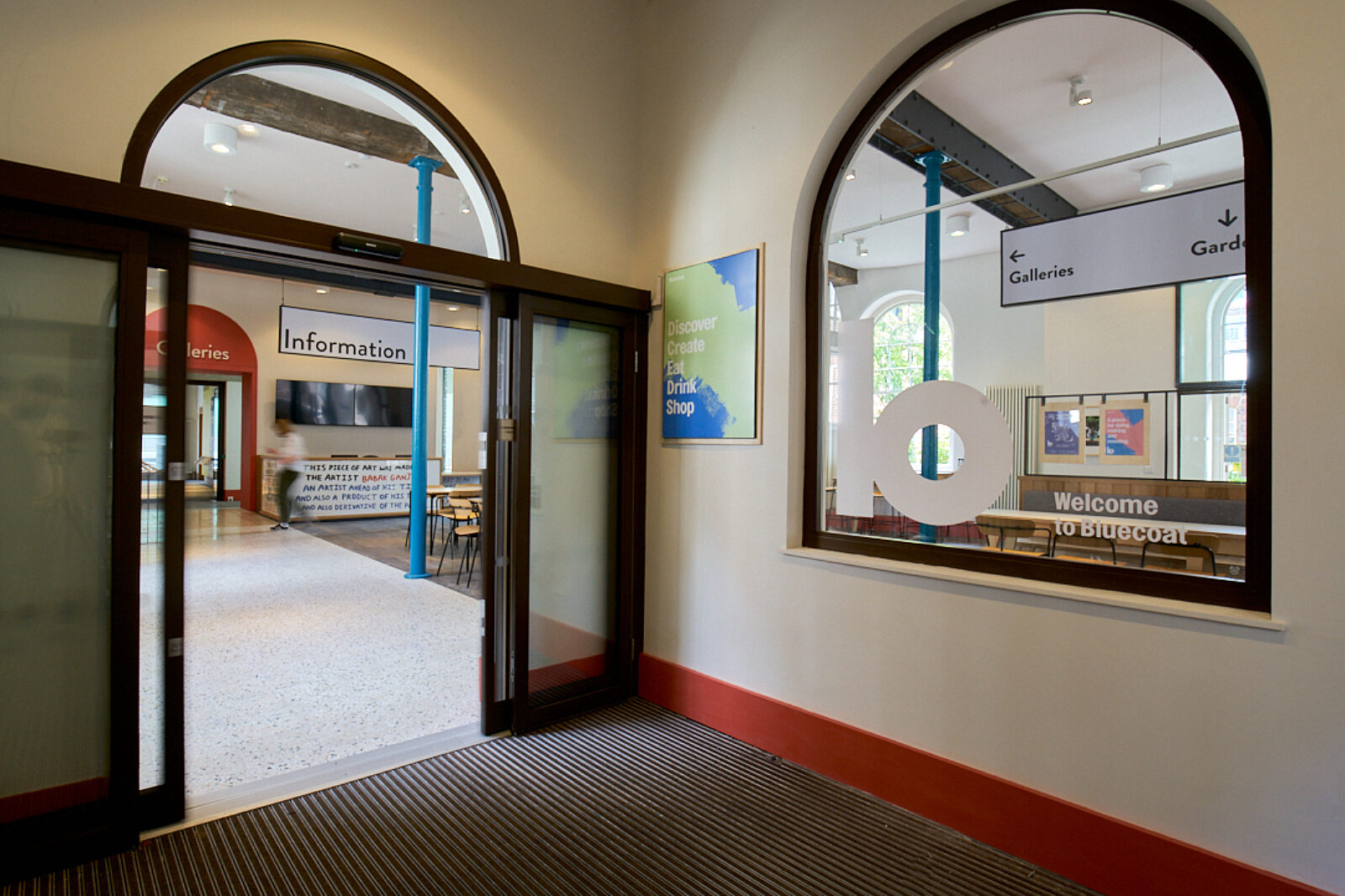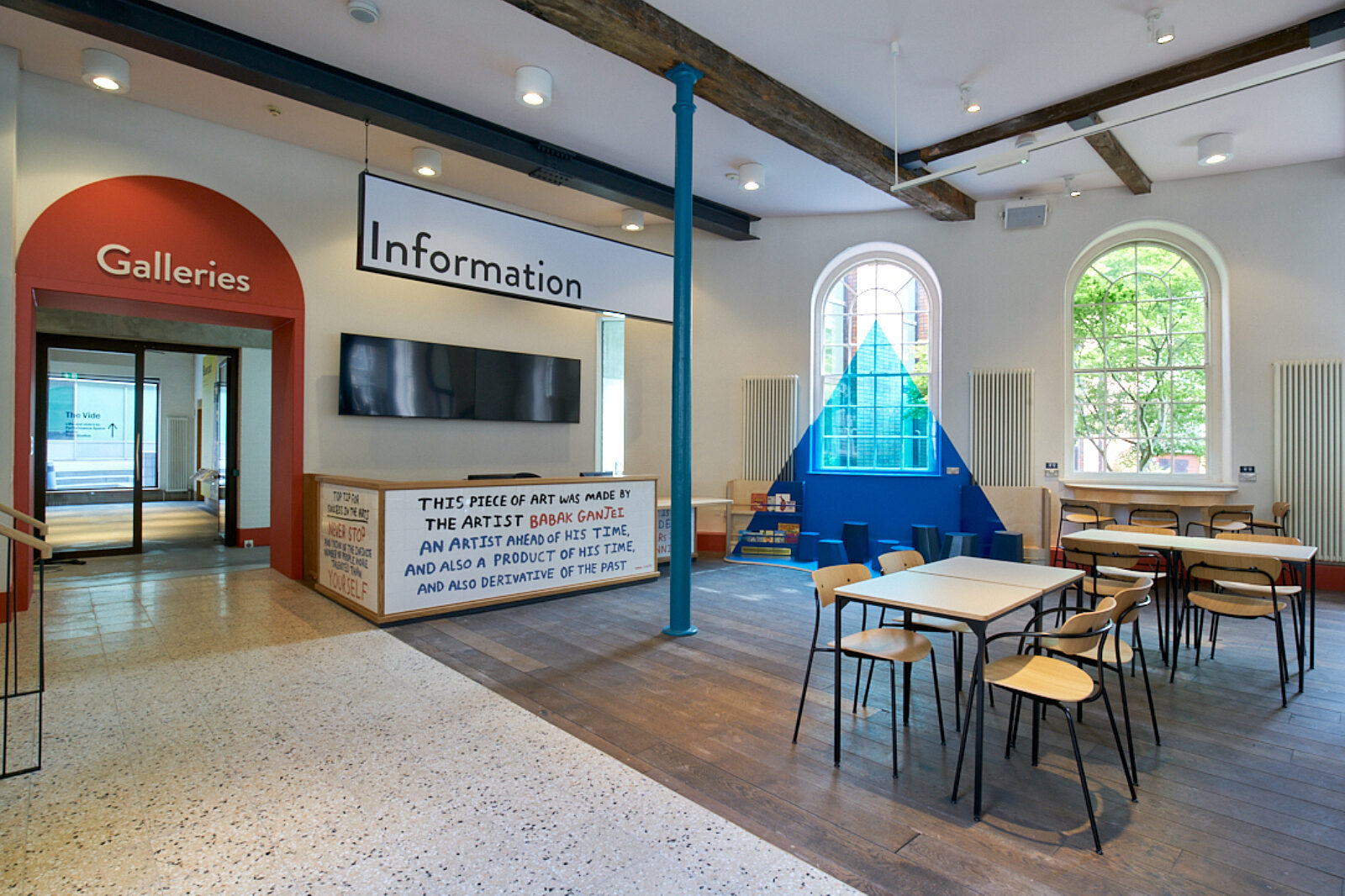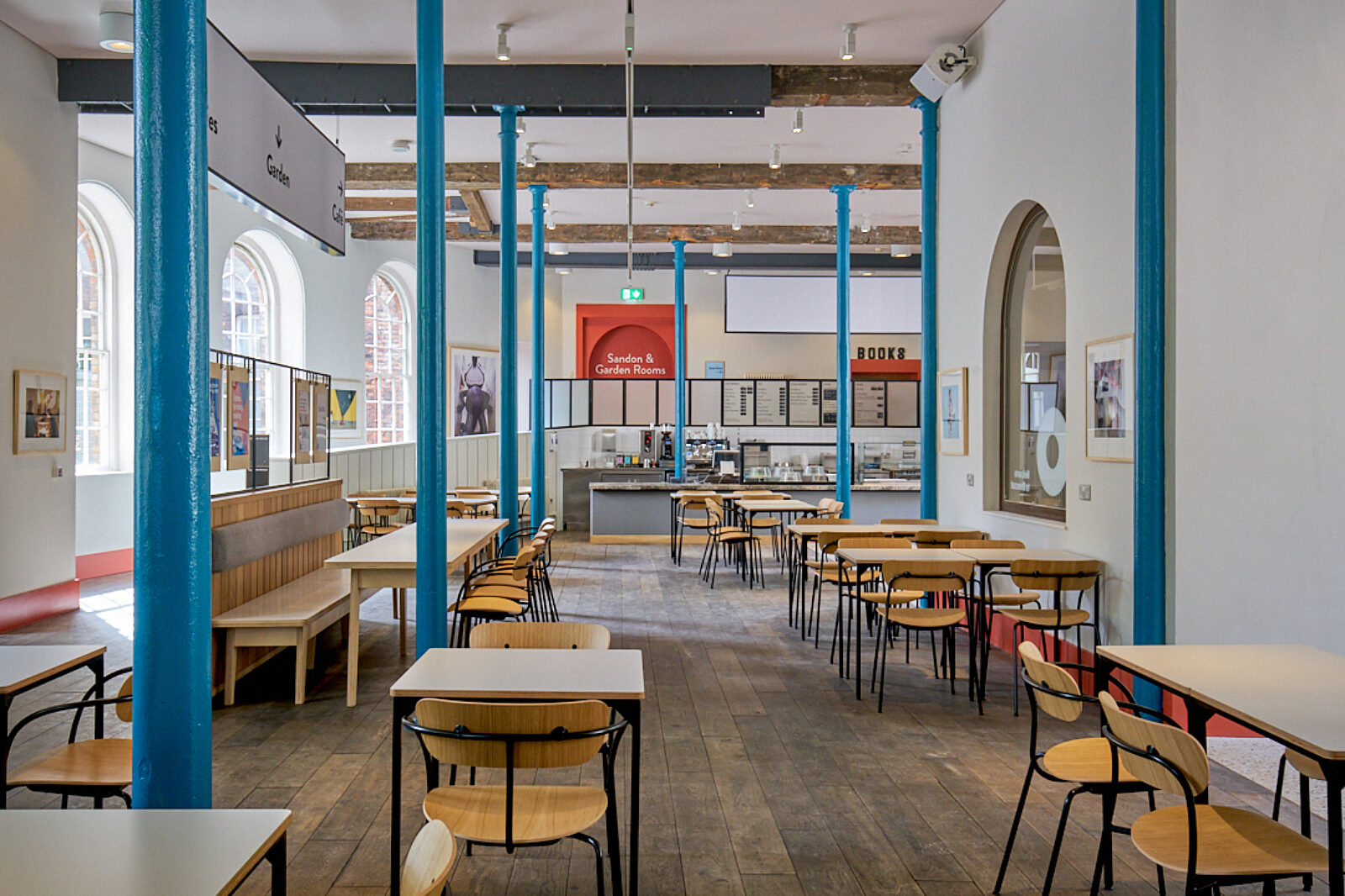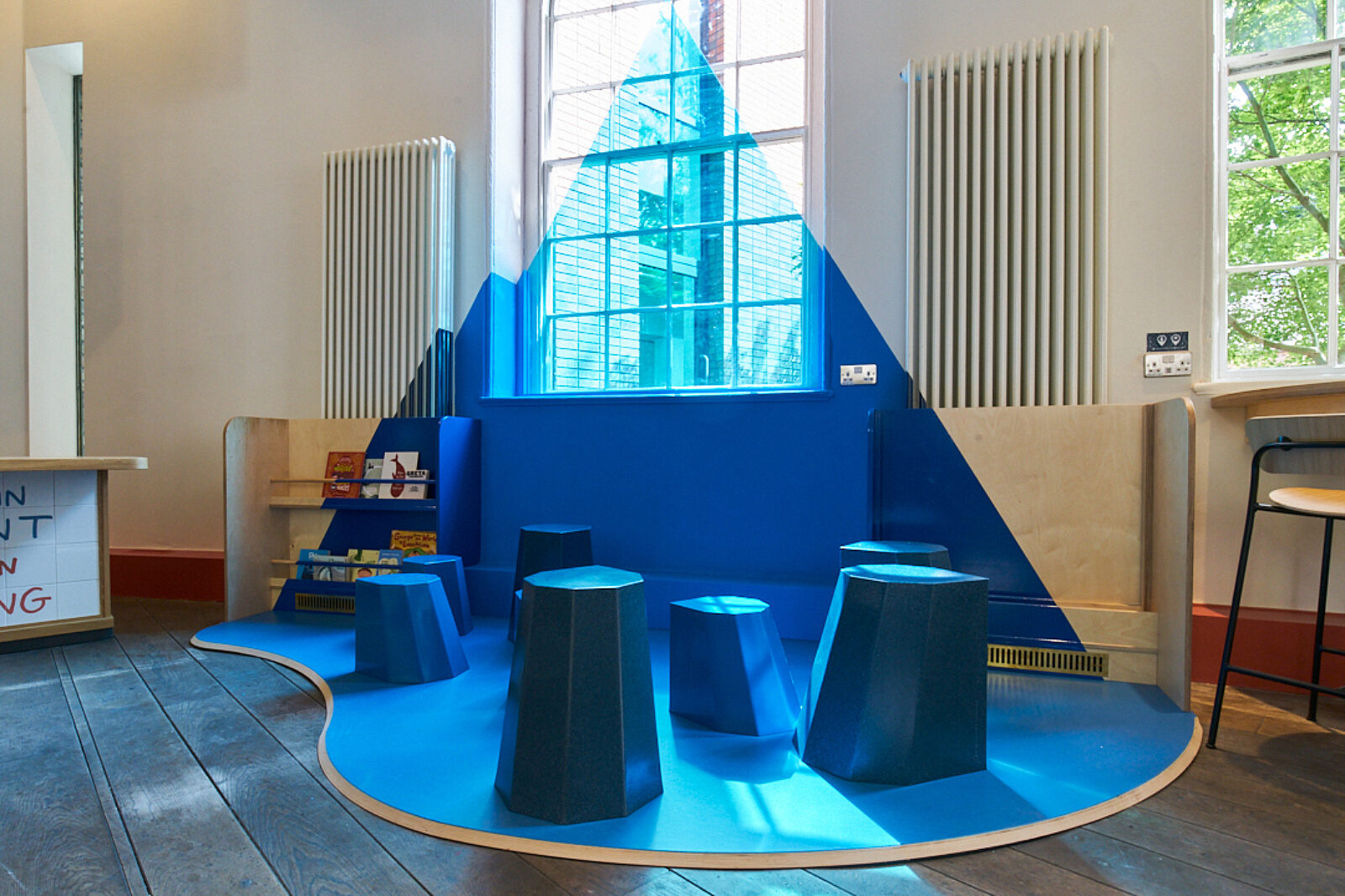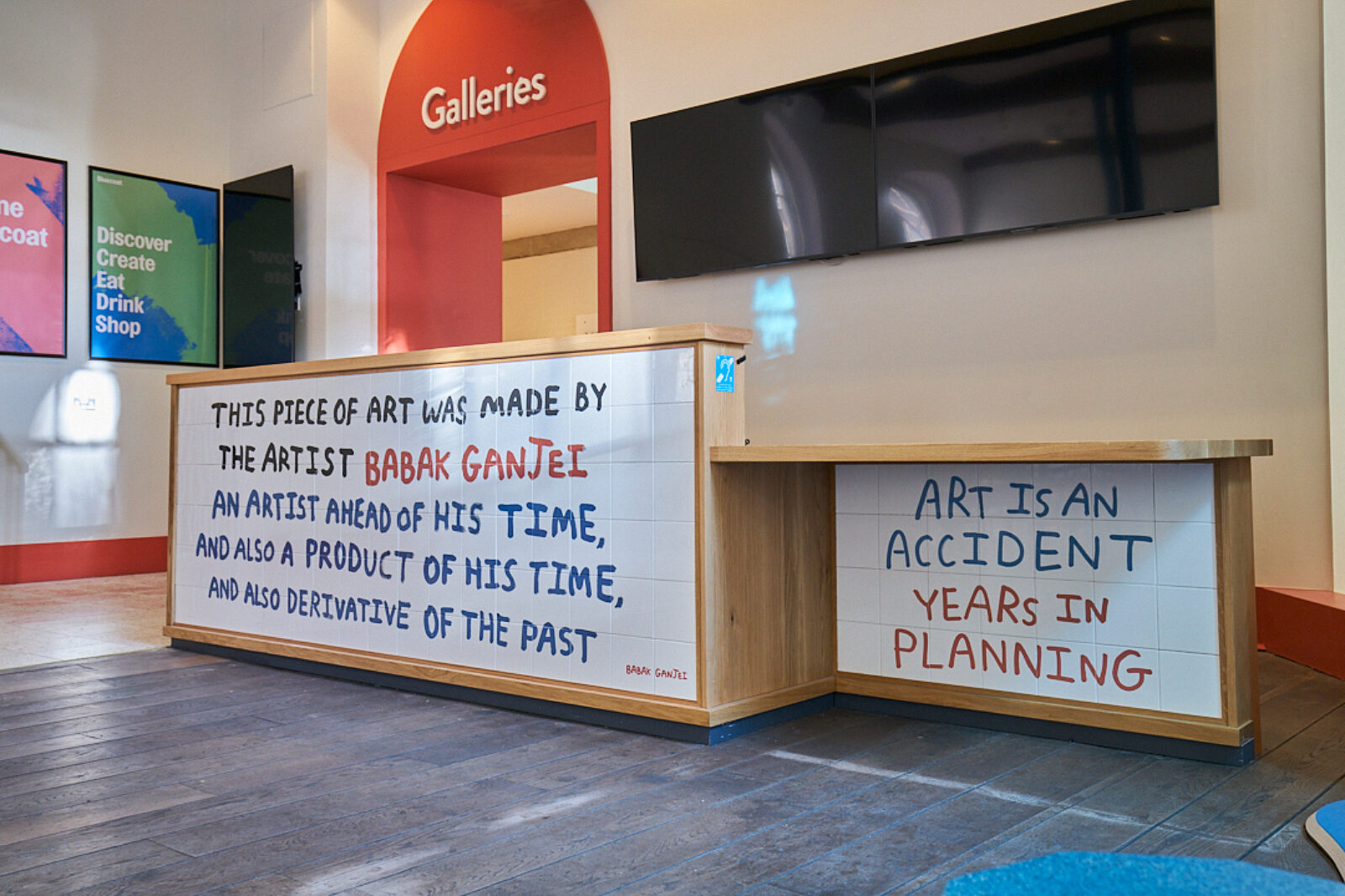 You might also notice we look a little different than before, too.