In 2018, Bluecoat ran a pilot Studio Me project, supporting artists Veronica Watson and Joshua Henderson to develop their creative potential towards artistic careers. The two artists shared a studio at Bluecoat with a wraparound programme of specialist mentoring and bespoke support.
The Studio Me pilot culminated in an exhibition at Bluecoat under the same name, with both artists showcasing work they'd created during the project.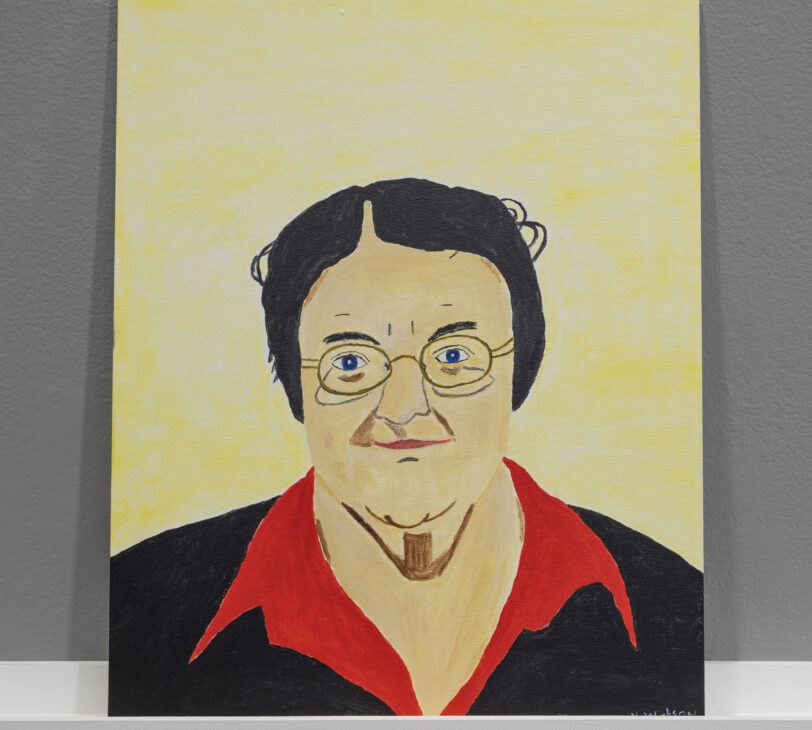 Since beginning her artist development journey with the pilot of Studio Me back in 2018, Watson has continued to connect and collaborate with artists and supported studios both nationally and internationally. In September 2019, Watson was invited to take part in a summit of artists from supported studios across Europe at Project Ability in Glasgow.

During lockdown, Watson collaborated with visual artist Tanya Raabe-Webber on a postal exchange project in which sketchbooks were sent back and forth between the two artists. Most recently, her work has been featured in Mash-Up, an exhibition in New South Wales alongside Australian artists Layla Bacayo and Sarah McEwan.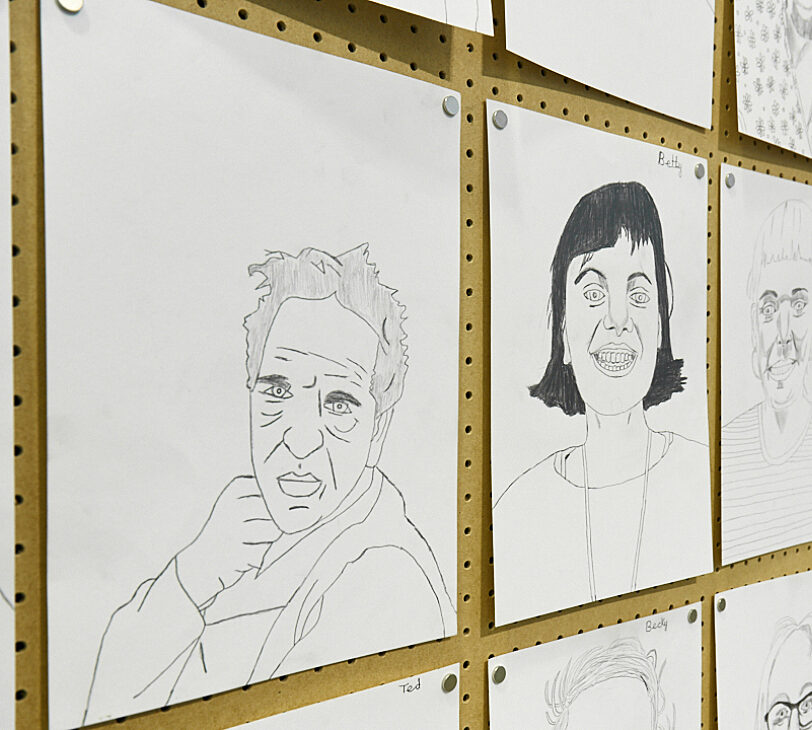 Watson's artistic practice often focuses on accurate observational drawings of the people and places around her. In her exhibition at Bluecoat in 2018 Watson presented the many and varied faces of the artists, staff and volunteers she encountered at the arts centre.
If you would like to help Veronica and other Blue Room artists tap into their creative potential through Studio Me, please donate below.