Giving Tuesday 2021
Giving Tuesday 2021

This year for Giving Tuesday, we're asking you to help us get Studio Me off the ground.
Can we count on your support?
Learning disabled people may face many barriers to achieving their potential. Studio Me will provide a unique pathway for each artist we work with, designed with them and delivered by our expert team. By supporting Studio Me, you are helping emerging artists - big thinkers, dreamers - realise their creative goals.
If you can, please consider making a donation. Any amount is hugely appreciated.


In 2018, Bluecoat piloted the Studio Me approach with artists Joshua Henderson and Veronica Watson. The two artists shared a studio at Bluecoat with a wraparound programme of specialist mentoring. Joshua and Veronica went on to exhibit their artwork here at Bluecoat, which has led to further opportunities for the artists to exhibit both nationally and internationally.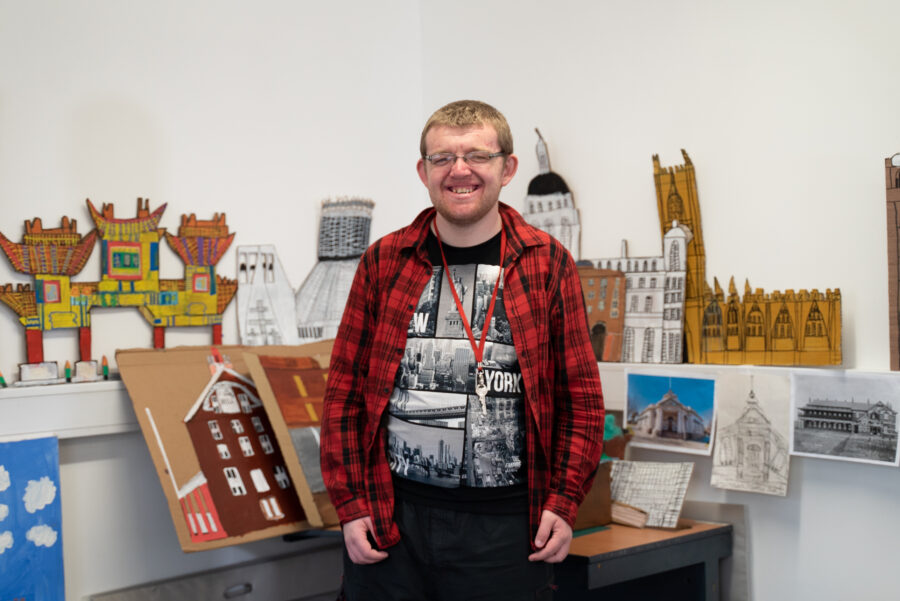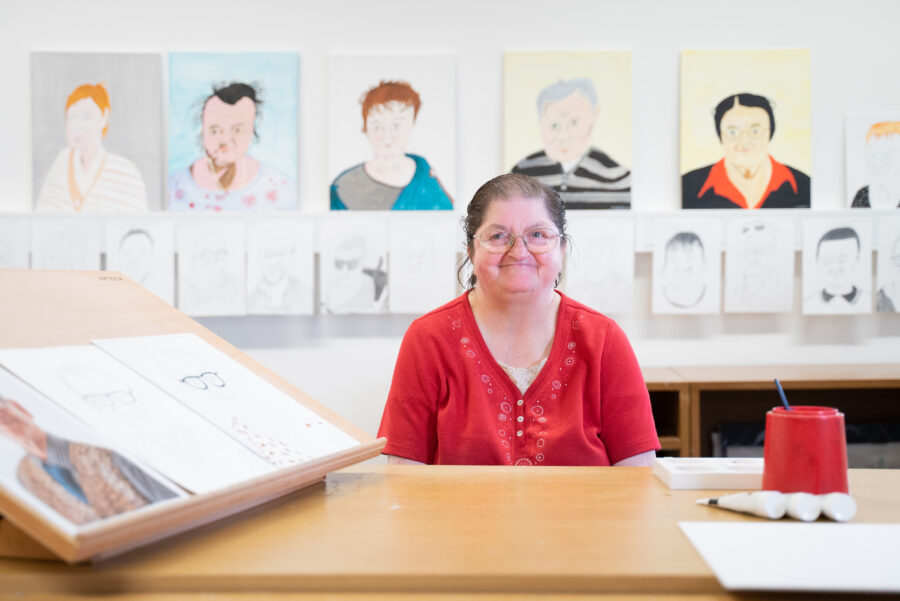 Over three-month periods, new cohorts of Studio Me members will receive bespoke support to regularly access a well-equipped artist studio, identify their strengths and development needs, access mentoring from experts relevant to their interests and if they feel ready to, create work for public sharing.
At Bluecoat, we're purposefully inclusive. Studio Me aims to break down barriers so that Joshua and Veronica, and other artists in the future, can access an experience in line with that of non-disabled emerging studio artists. We value the prospect of many creative voices under one roof, especially those from under-represented groups.