Norman Tomlinson is a visual artist. The subject of Tomlinson's art is often birds. Tomlinson finds birds funny; both their form and nature.
Ever inquisitive as birds flock and fly around the garden outside the Blue Room studio, Tomlinson researches the birds he chooses to draw by looking through books. Tomlinson mostly creates drawings with oil pastels but also paints and embroiders.
Tomlinson was selected for the Level Centre Visual Arts exhibition 2022 and won first prize for 'Untitled'' a playful, colourful abstract drawing of a penguin.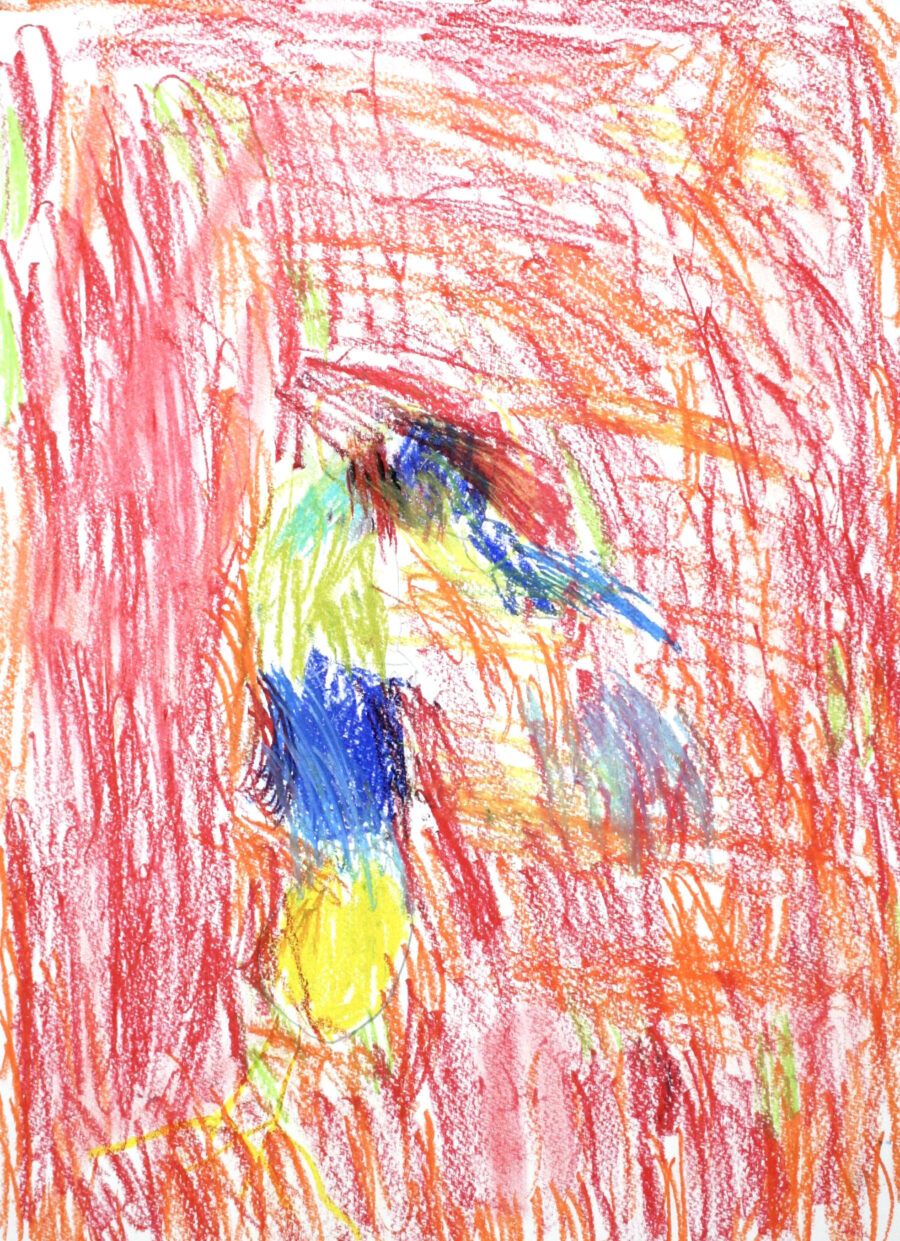 Gouldian Finch (2021)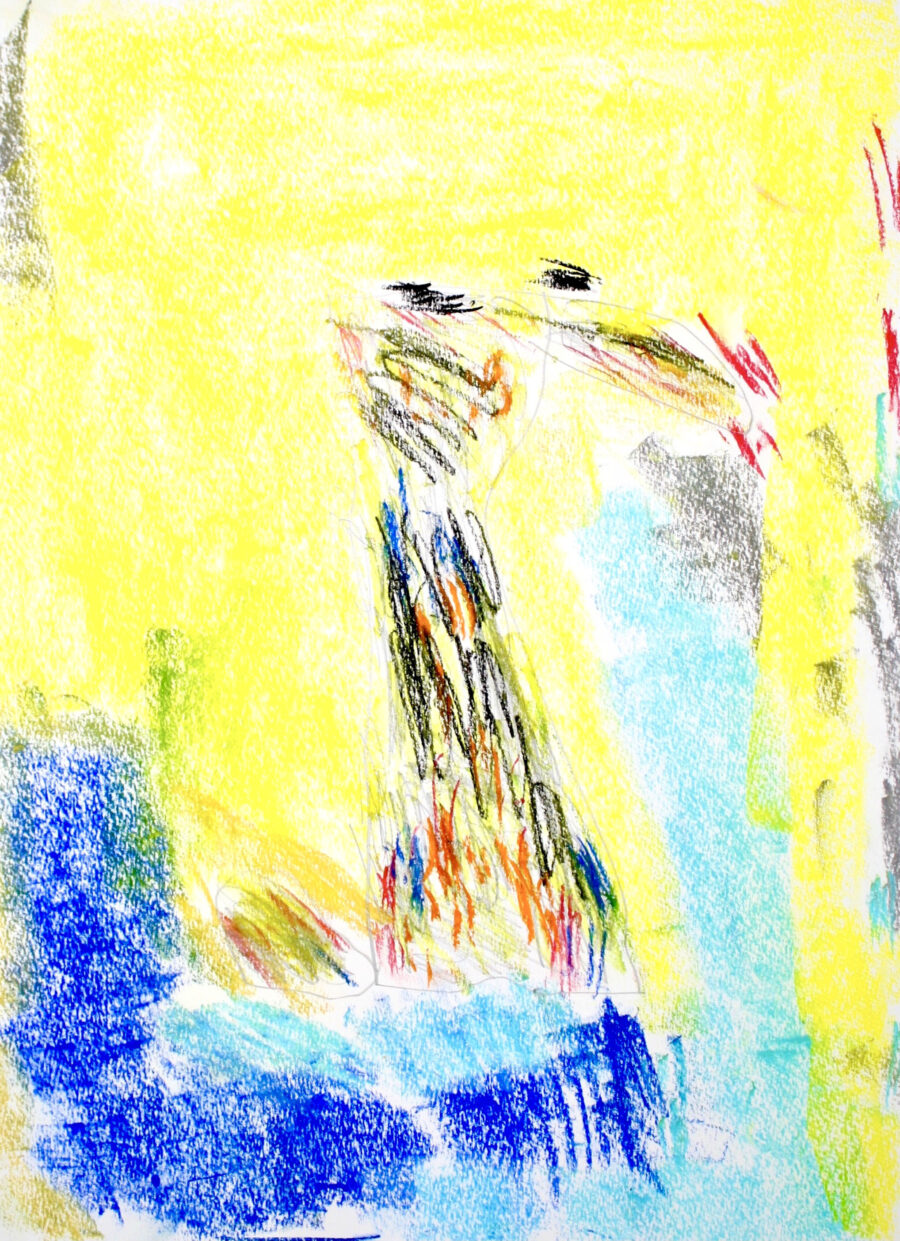 Bird in Frame (2021)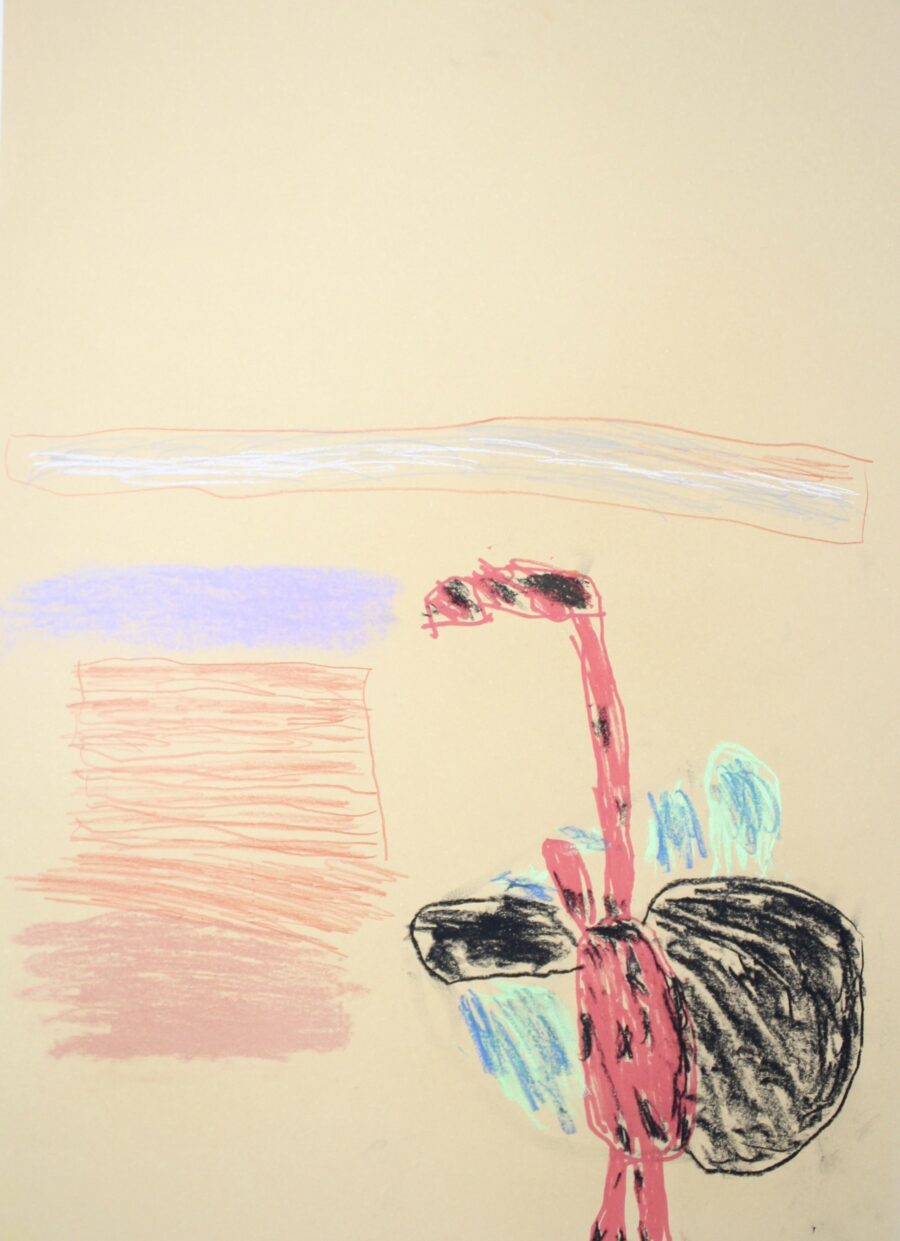 Ostrich (2021)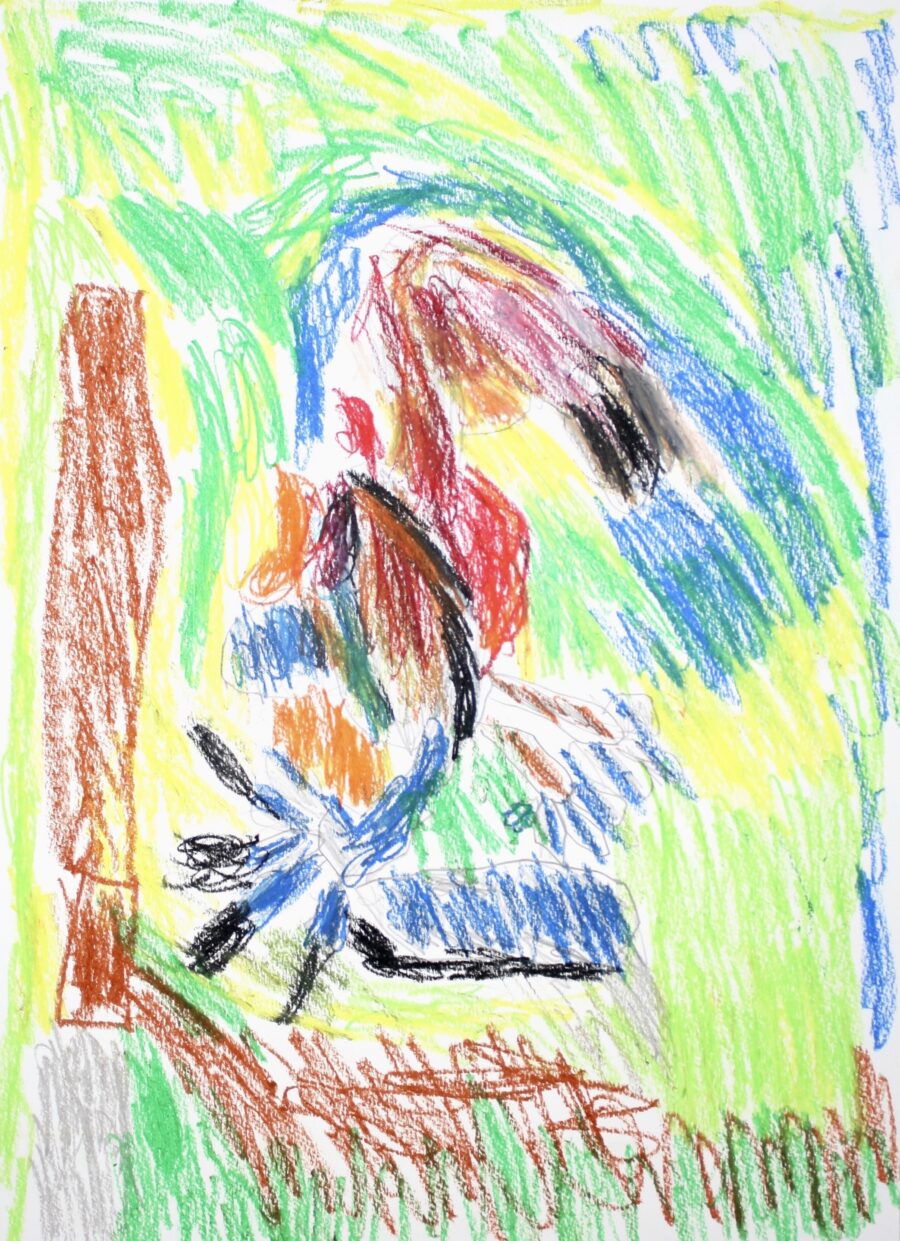 Macaw (2021)
Studio Me
Tomlinson is part of Studio Me, Blue Room's artist development project. Through this Tomlinson has received mentoring Tomlinson has received mentoring from textile artist and fellow bird enthusiast Helen Walsh.