Tom Rooney is a Wirral based visual artist. He creates drawings, paintings and collages that re-examine buildings that are familiar to him. Most notably the Bluecoat and BBC Radio Merseyside. Rooney is fascinated by architecture and the way buildings are 'laid out'. Rooney sets out to see things from different angles and perspectives, creating layered abstract artworks that reimagine our perception of places.
Rooney's 'Blue Room Liverpool' (2022) was selected for the Wirral Open 2022 and exhibited at The Williamson Art Gallery.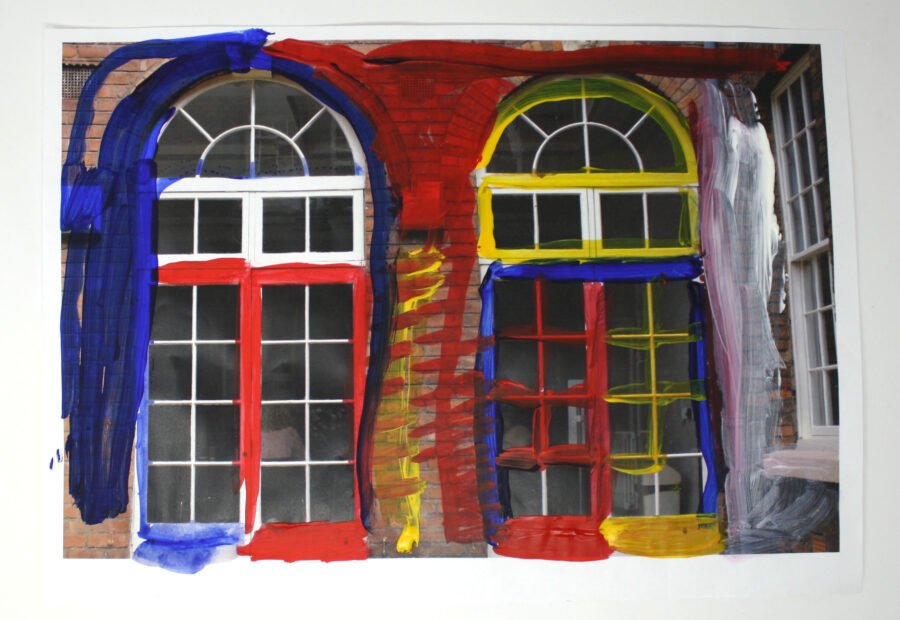 Tom Rooney, 'Bluecoat Windows' (2022)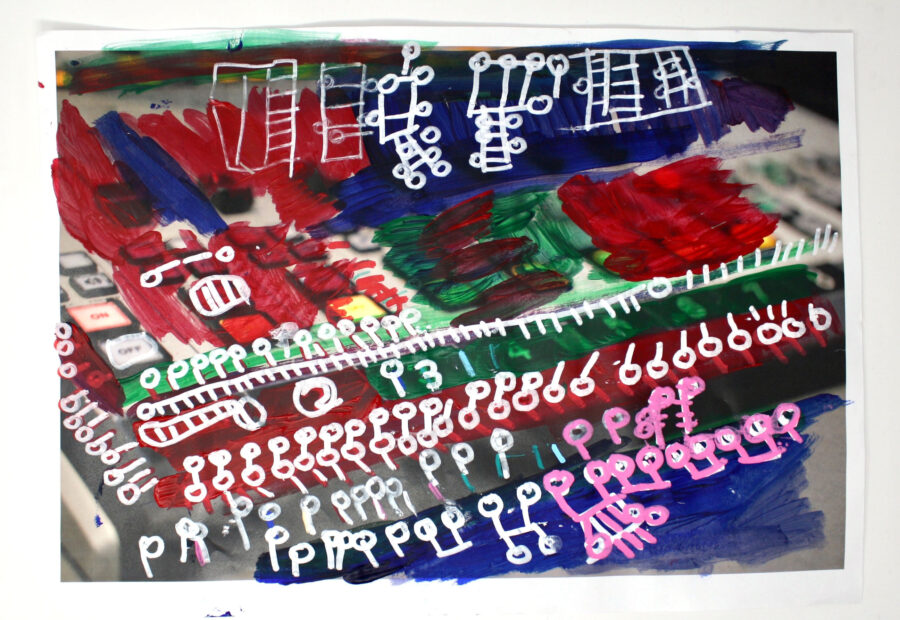 Bluecoat Cobbles (2022)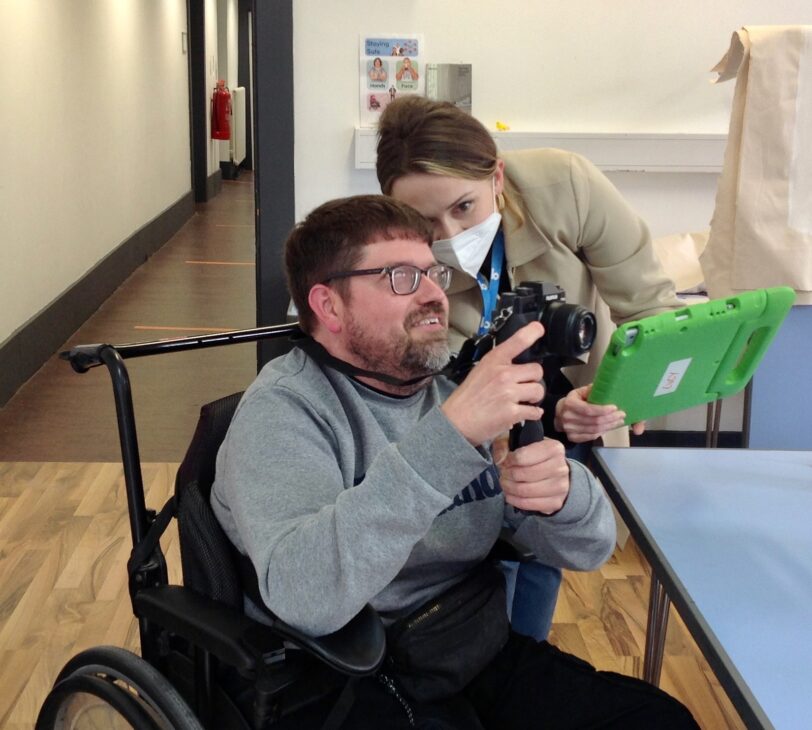 Studio Me
Rooney is part of Studio Me, Blue Room's artist development project. Through this Rooney has been developing his photography skills with freelance photographer Lucy Bliszko, taking into consideration lighting, framing and composition.