Jane Walsh is a visual artist. Jane creates mixed media artworks that pay homage to their favourite films Titanic and Grease. The films' main characters are notable subjects in Walsh's artworks.
Walsh was featured as Art Et Al's #MondayMuse with Grease, a mixed media painting showing stills from the film's 'Born to Hand Jive' dance.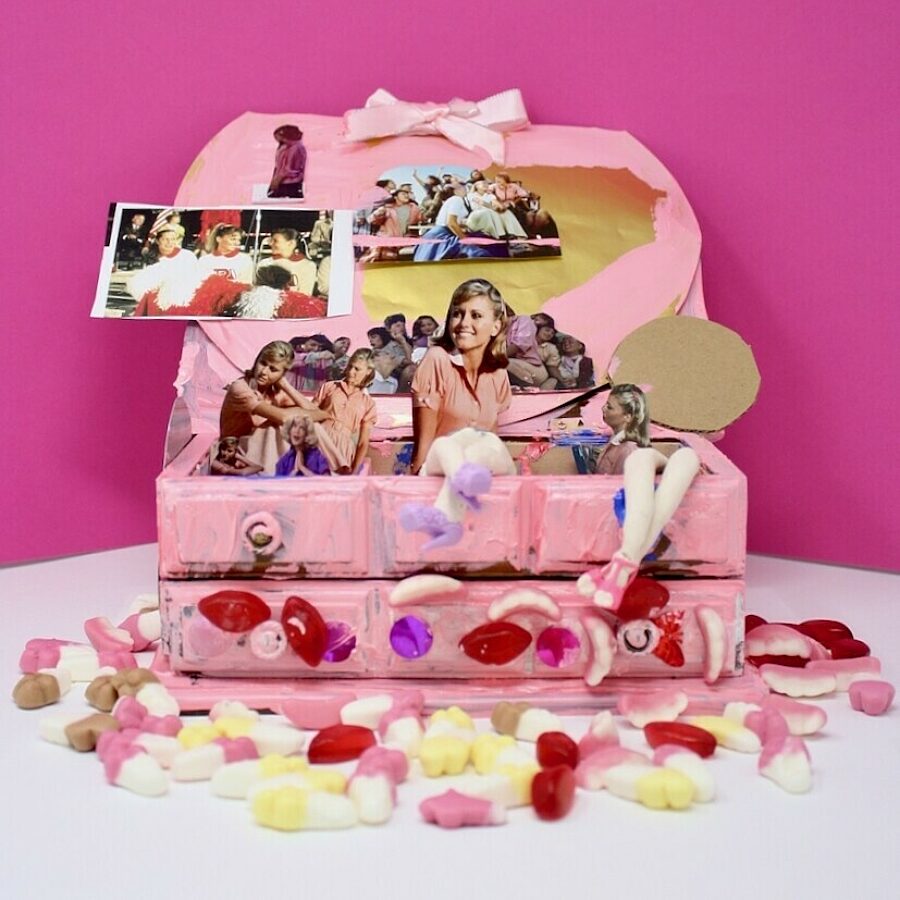 Untitled (2022)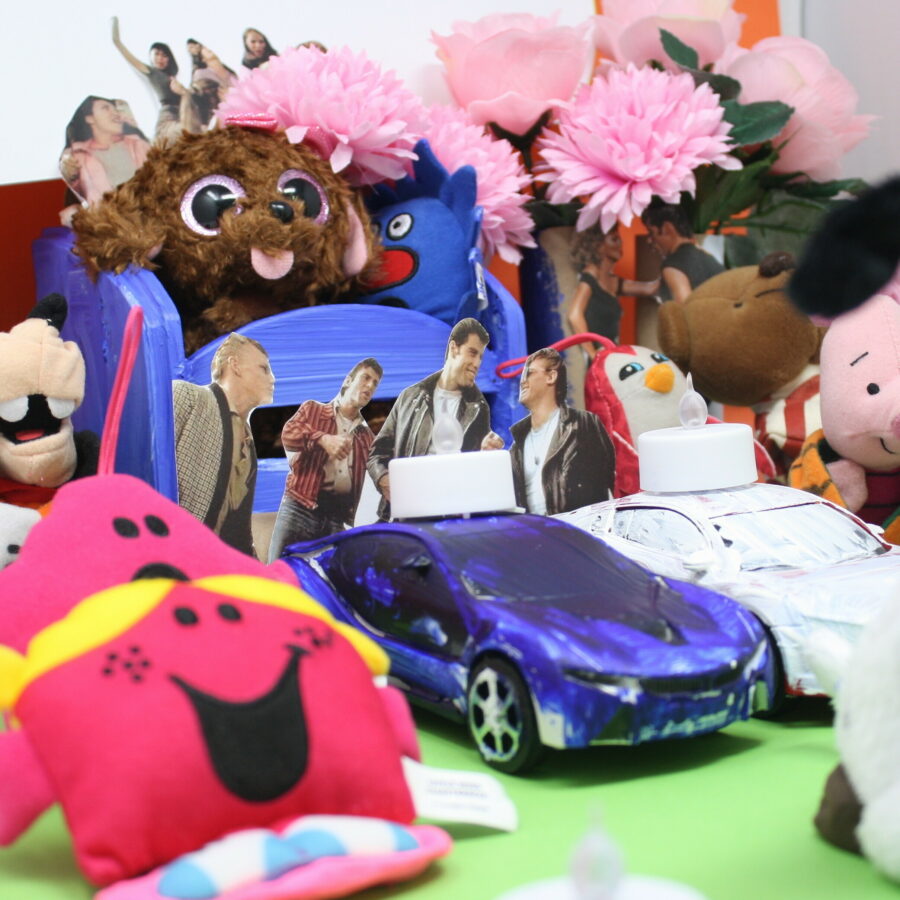 Untitled (2022)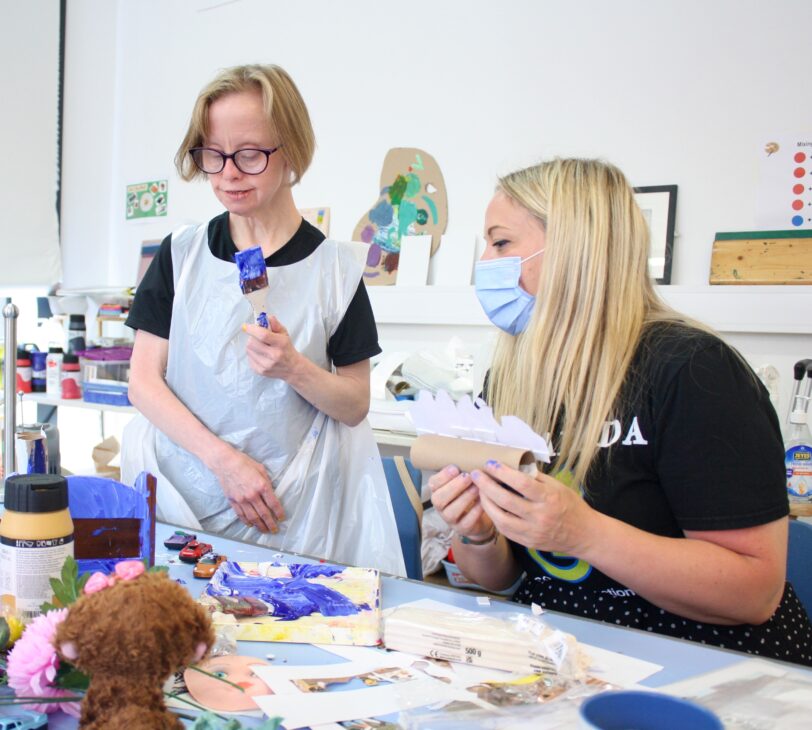 Studio Me
Walsh is part of Studio Me, Blue Room's artist development project. Through this Walsh has received mentoring from visual artist Nicki McCubbing, collaborating with McCubbing to create sculptures and installations using found objects and Grease ephemera.